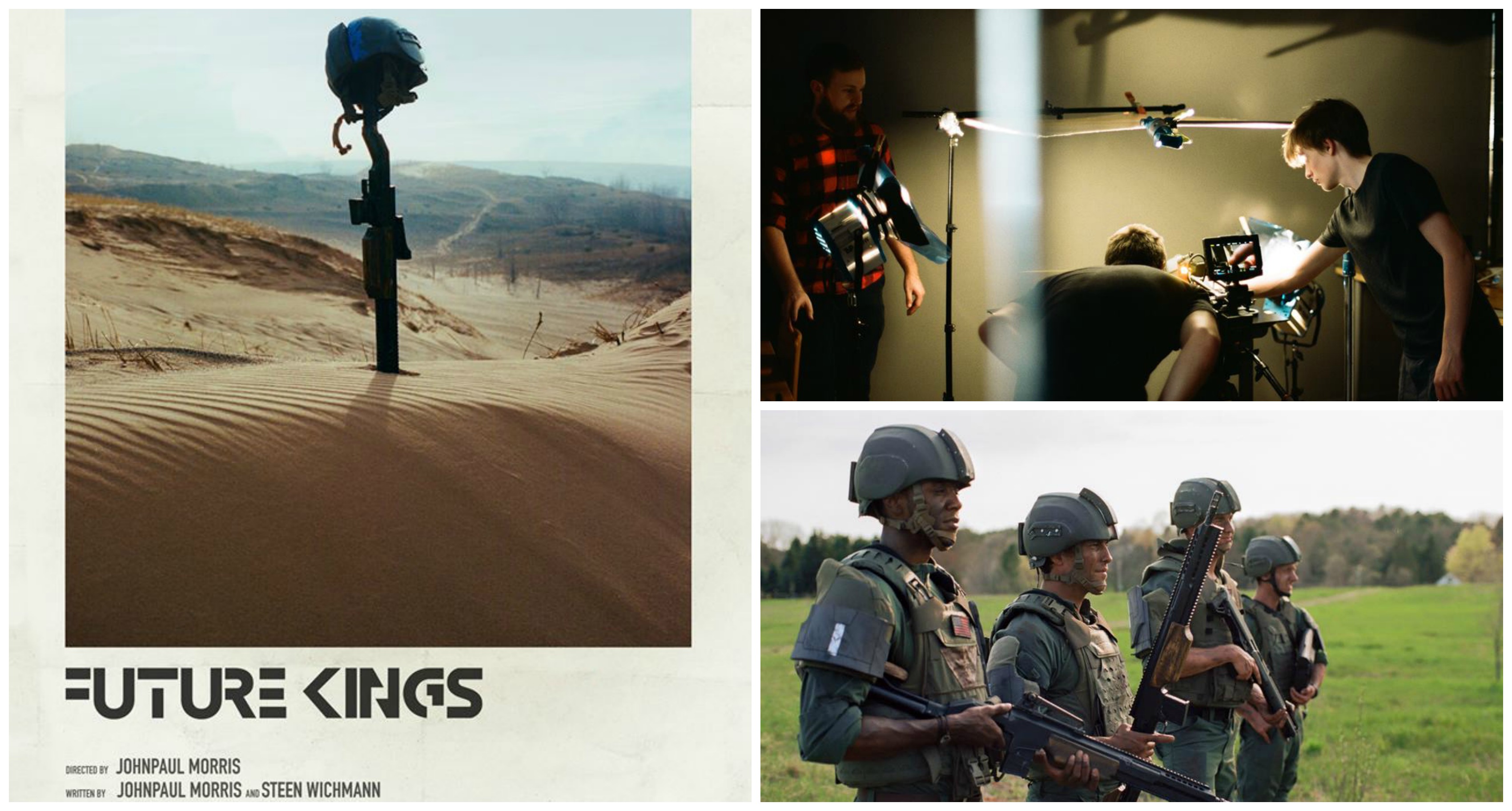 Filmmakers To Host Local Premiere, Aim To Bring Franchise To Northern Michigan
By Beth Milligan | Sept. 7, 2018
Two filmmakers with Traverse City ties will premiere an ambitious short at the City Opera House this month they hope could eventually lead to production on a multi-million-dollar film franchise in northern Michigan.
JohnPaul Morris and Steen Wichmann have been working for three years on Future Kings, a futuristic war film based in northern Michigan. The sci-fi short is set in a realistic near-future America during a ceasefire between WWIII and WWIV, when "two childhood friends witness an event that will bring the war to their own backyard," according to the film description.
Future Kings was shot on location in Traverse City, with scenes featuring recognizable locales including Hickory Hills, Fifth Street, and the Leelanau Studios at the Grand Traverse Regional Arts Campus. The production heavily features local cast and crew members; notable Traverse City film veterans including Rich Brauer also lent their assistance to the project.
On September 19, Future Kings will be shown for the first time at a free premiere screening at the City Opera House at 7pm (doors at 6:30pm). The screening will feature "Michigan filmmakers, food, drinks, props and miniatures from the films, and music," according to the event description. RSVPs for the event are available online here.
"It was really a labor of local love," Wichmann tells The Ticker. "That's why we want the premiere to be (in Traverse City), to show our appreciation. The film is a love song to Michigan."
Morris, the writer-director of the film, and Wichmann, the writer-producer, both have extensive ties to the Traverse City film scene. Morris is the founder of film and video production company Practical, which has offices in Traverse City and Grand Rapids and has worked for Michigan clients including Short's Brewing Company, Grand Traverse Resort & Spa, Traverse City Tourism and artists The Accidentals, Joshua Davis, and Jetty Rae. The company has also provided footage for companies including BMW, Aston Martin, Facebook, Spotify, Sony, and IBM. At the September 19 premiere event, Practical will screen a second short film called Find Me Up North alongside Future Kings. The project is a "uniquely personal" spin on a tourism video for Traverse City, with the Central High School Philharmonic Strings live-performing the score at the premiere.
Wichmann, meanwhile – who is now based in Los Angeles – co-founded local film production companies The TreeFort Collective and FishSoup Films, which produced the Traverse City LipDub video that went viral nationally in 2011. After running in the same circles for year, Morris and Wichmann crossed paths in Traverse City in 2013, when Morris pitched Wichmann on the Future Kings concept. "It was a great elevator pitch," Wichmann says, who shortly thereafter departed for Los Angeles. But he and Morris kept in touch on the project, and in the fall of 2015, Wichmann flew back to begin production with the crew on the film in Traverse City.
Because the film required extensive work with miniature models, practical effects, and complex set pieces – plus a lengthy postproduction phase – the filmmakers kept the project secret until the short was completed. "We knew it was going to take a long time to turn around, and we didn't want people to keep asking us the status of the project," Wichmann says. "We also wanted to keep the idea close to our chest. We didn't want people to steal it."
So confident are the filmmakers in the inventiveness of their sci-fi concept, in fact, that they made the 15-minute short film as a "teaser" to introduce audiences and investors to their fictional world – with the goal of next moving into production on a feature-length film. "What's premiering (in Traverse City) is more or less a prologue of what the feature would be," says Wichmann. "It would be the two main characters as young boys, and the events that bring them into the war. The rest is a much bigger project."
An established Hollywood script doctor is already working with the filmmakers to polish a final draft for the full-length feature film. The duo is hopeful the short film and premiere will help build momentum for a fundraising and investment campaign that will allow them to soon begin pre-production on the feature-length film in northern Michigan – what could end up being a multi-million-dollar project, Wichmann says.
"We know how we're going to approach this, which is making as big a film as possible on a smaller budget," Wichmann says. "JohnPaul has always alluded to this being like the execution of the original Star Wars. There wasn't a lot of faith from the studio, but it became this very big thing with a lot of heart and artistry poured into it. Those are our pie-in-the-sky plans. We'd love this to span a franchise that could bring us back to Michigan every couple years with new characters and new stories to tell."
GT County Jail Administrator Resigns
Read More >>
Enjoy Sleeping Bear Free This Saturday
Read More >>
The (New) Bay Theatre's First 100 Days -- And Its Future
Read More >>
NMC BBQ Tickets On Sale
Read More >>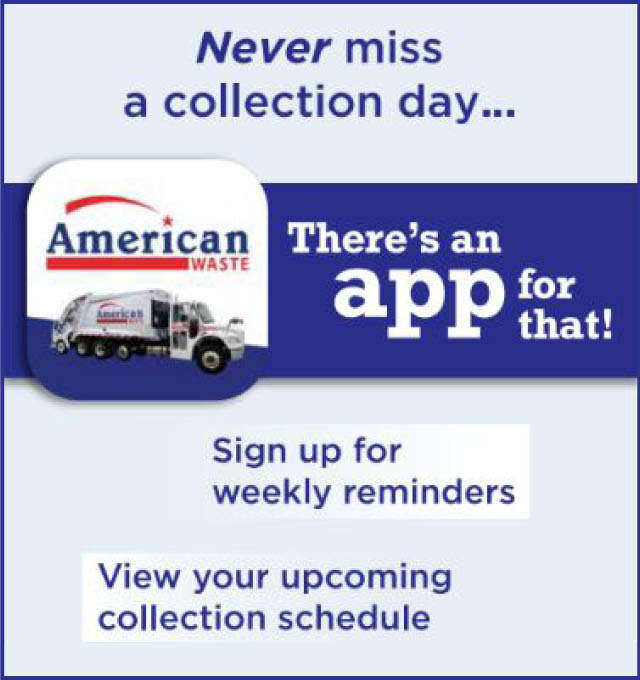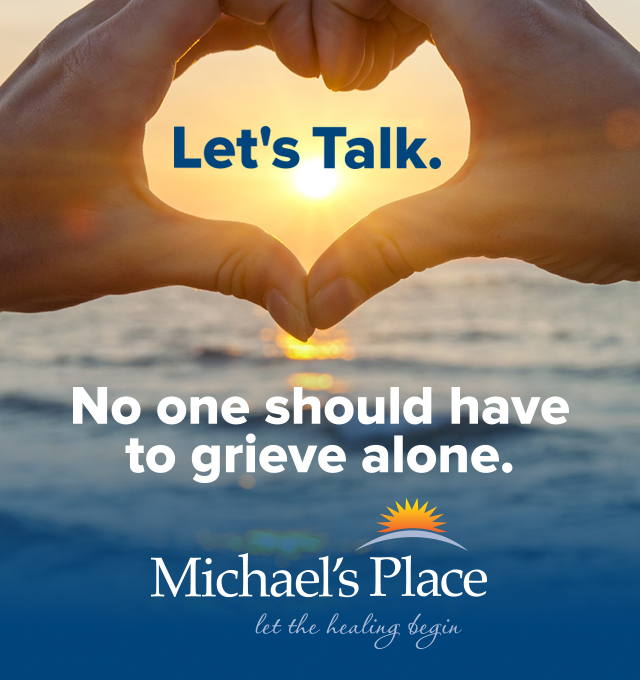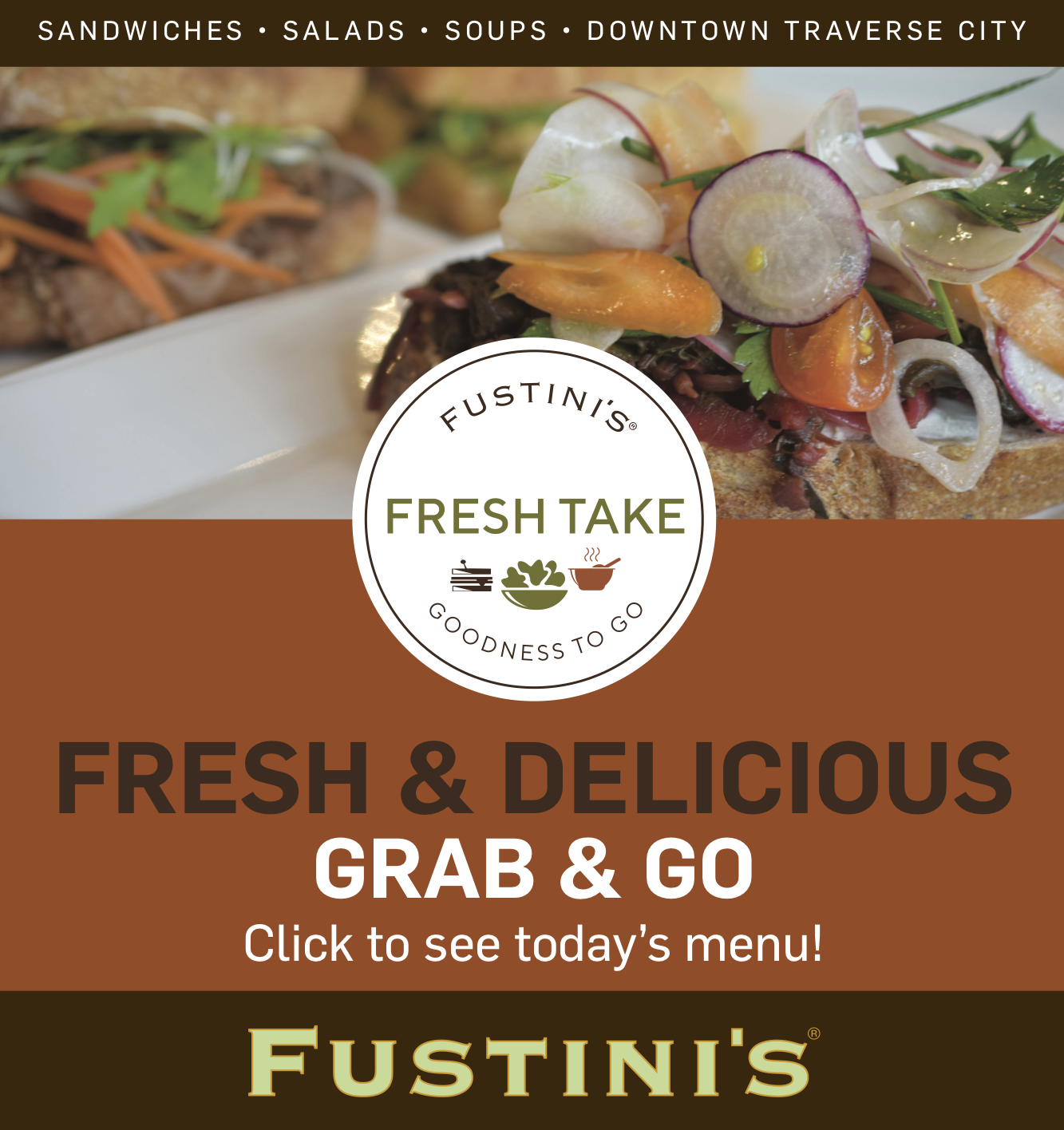 County To Increase Pension Payments, Expand Free Busing For Seniors
Read More >>
Glass "Deliberately" Spread Across Sleeping Bear Dunes Beach
Read More >>
City Leaf Pick-Up To Start April 29
Read More >>
East-West Corridor Findings: Focus On South Airport & Keystone, Not Hartman-Hammond Bypass
Read More >>
Bistro Foufou Closed; New Candy Store, Cafe, Eatery Opening Downtown; More Businesses On The Move
Read More >>
Changes Coming To The Ticker
Read More >>
Kalkaska Citizen, Business Of The Year Named
Read More >>
City Hires Team Elmer's For Eighth Street, Sidewalk Projects
Read More >>
Can Local Wildflower Project Help Save The Bees?
Read More >>
Handguns Stolen From Pole Barn
Read More >>