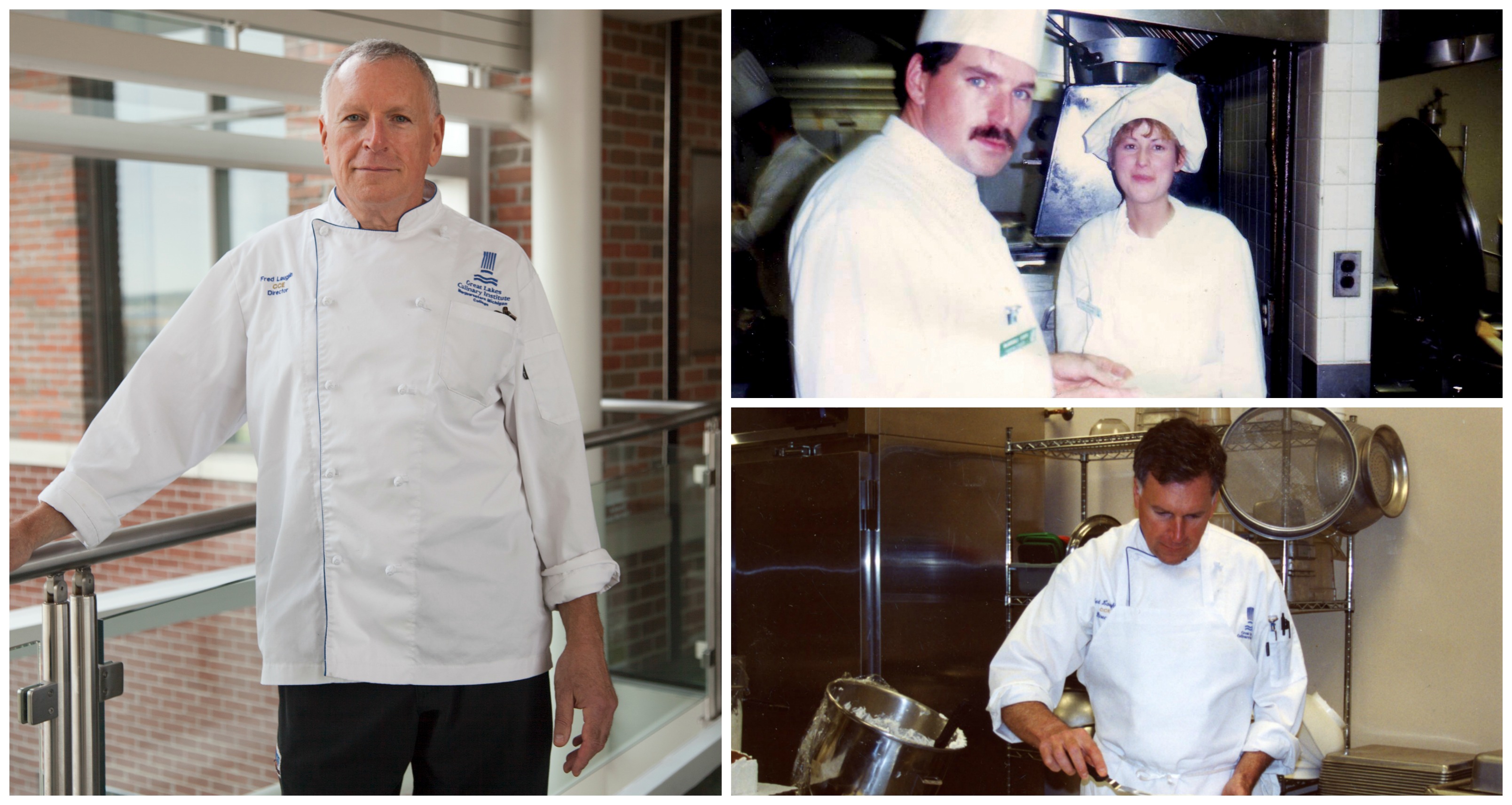 Final Service: Culinary Institute Director Fred Laughlin Retiring After 27 Years
By Beth Milligan | Nov. 29, 2018
When Fred Laughlin was hired in 1991 to move from New York and run Northwestern Michigan College's (NMC's) food management program, he had never heard of Traverse City, the number of fine-dining restaurants in the region could be counted on one hand, and only 15 students were studying an old-school version of restaurant and hotel food service through the college.
Twenty-seven years later, as Laughlin prepares for his December retirement as director of Great Lakes Culinary Institute (GLCI), the program has grown into one of the top-ranked culinary schools in the country, with 125 students taking instruction in a five-kitchen facility and 90-seat teaching restaurant (Lobdell's) overlooking West Grand Traverse Bay. Traverse City has also transformed in the last three decades, frequently landing on Top 10 lists for its food-and-beverage scene and numerous high-end restaurants – many of which have been launched or staffed by Laughlin's former students.
"I always knew this area had so much potential," says Laughlin. "In the early nineties, the wine industry was starting to grow, brewing was just taking off, agritourism was starting to happen. I recognized the college could play a big part in helping it along, providing a talented workforce for a lot of the restaurants."
Laughlin was originally lured to the area by Rotary of Traverse City, which had purchased the bankrupt Park Place Hotel in 1989 and was looking to partner with the college to train hospitality students. One of Laughlin's first moves was overhauling the NMC program, scrapping a number of outdated curriculum areas and focusing on the one track with the most demand: culinary training. Laughlin hired Lucy House – who would go on to become a longtime beloved educator at GLCI – as one of the school's first chef instructors. The duo began focusing on building enrollment and reaching out to the community to increase awareness of the culinary school. "No one in Traverse City even knew NMC had any kind of program like this," Laughlin says. "It was like it was a secret."
The culinary school was originally housed at NMC's Oleson Center, which only offered one kitchen and frequently forced students to go off-site for training and events. The set-up was more suited to a catering business than a restaurant, Laughlin says. But in January 2004, after several years of planning and construction, GLCI relocated into expanded digs at NMC's newly built Great Lakes Campus – a move that brought significant new facility resources for students and a boost in enrollment.
Today, GLCI is one of only approximately 150 colleges in the country accredited by the American Culinary Federation (there are more than 2,000 culinary schools total in the country, Laughlin estimates). The school offers a level-three undergraduate certificate in the culinary arts that allows students to go directly to work in the restaurant industry. A level-one undergraduate certificate in baking is also available, and students can get an associate in applied science degree to transfer to a four-year institution. Unique to NMC, culinary students also have the option to go next door to the Maritime Academy and obtain basic credentials that will allow them to work as chefs on merchant ships. Those jobs, in high demand, offer starting wages of $55,000-$75,000 per year, plus benefits. "Normally entry-level culinary jobs are not high-paying, but the shipping industry can't get enough," says Laughlin. "One company alone said they could take our entire graduating class."
Numerous former students of Laughlin's have gone on to work at high-end restaurants in Chicago, Las Vegas, New York, San Francisco, and other markets; graduate Ed Sura went to work for celebrity chef Graham Elliott in Chicago and was a James Beard semifinalist in 2016. But GLCI's graduates don't always leave town; many have put their training to use here in Traverse City. Smoke & Porter, S2S Sugar to Salt, and The Towne Plaza are just three examples of restaurants launched by GLCI alumni. "The Boathouse's executive chef is a graduate," Laughlin continues, ticking them off. "Almost everyone at Cordia at the Commons is from NMC. One of the executive sous chefs at Grand Traverse Resort is a graduate. There's (Chef de Cuisine) Mike Evans at The Good Bowl. Sometimes I go into restaurants here, and it's like a class reunion."
Stephanie Wiitala, co-owner of S2S Sugar to Salt, becomes emotional talking about her time at GLCI under Laughlin. "He told me I'd be perfect for the program at a time I wasn't sure I should go to culinary school, and just hearing that pushed me to do it," she says. "What I truly love about Fred is that he is devoted to working alongside his students…he gets right in and helps you figure out things together. He's hands-on. Seeing what he loved about baking made me love it too, and supplied me with hope I could make a career doing this. He's had a great impact on our community, and is a great ambassador for the college and culinary industry in general."
At 66, Laughlin says the time was right for him to hang up his chef's whites at NMC and spend more time with family. Laughlin says he has "other irons in the fire" and still plans to work, but needed to scale back. "The average week (at GLCI) is 50 hours, at least," he says. "I always joke with people that I have all the bad things about education, with no summers off, plus the long hours of food service. It does require a lot of time and work."
NMC President Tim Nelson credits Laughlin for continuing to keep GLCI innovative over the nearly three decades of his tenure, saying the program "grew dramatically" on his watch. "A lot of what Fred has done has contributed to how Traverse City and this region became a foodie destination," he says. Nelson says with Laughlin departing, NMC has hired an outside consultant to evaluate GLCI, culinary trends, and future growth opportunities for the school in order to craft a new job description for the next director. The position will be listed in January or February. Nelson says Laughlin's replacement will need to be "a person who's willing to experiment, willing to transform, and willing to be entrepreneurial," adding that the college is looking at everything from providing training for launching food trucks to approaching food through the lenses of medicine and health as future educational opportunities.
Laughlin says he hopes his successor will be someone who will be available to students, hands-on, and an advocate of an open-door policy. "It's a community college, so many students are first-generation students who might need that extra hand-holding and a comfortable environment," he says. "You don't want someone sitting in an office with the door shut or going to meetings every five minutes. I'm most proud as an educator that we created this family environment here for students…that's been a big part of our success."
Photo credit: Northwestern Michigan College
Comment
County Commissioners Approve $5M Mental Health Agreement, Per Diem Policy, Early Voting Plan
Read More >>
TC Woman Arrested for Maintaining Drug House, Possessing Meth
Read More >>
Improvements Eyed for West End Parking Lot, VASA Trailhead
Read More >>
Acme Passes on Bertha Vos, Targets Ascom Building for Township Hall
Read More >>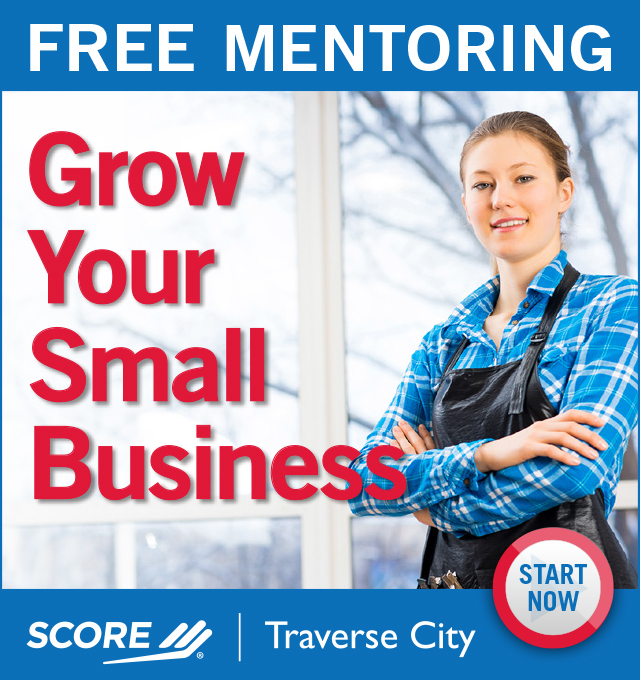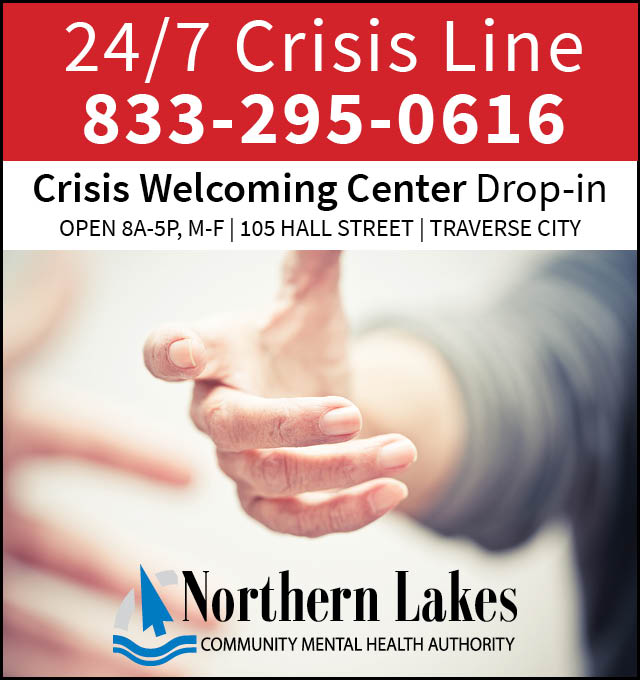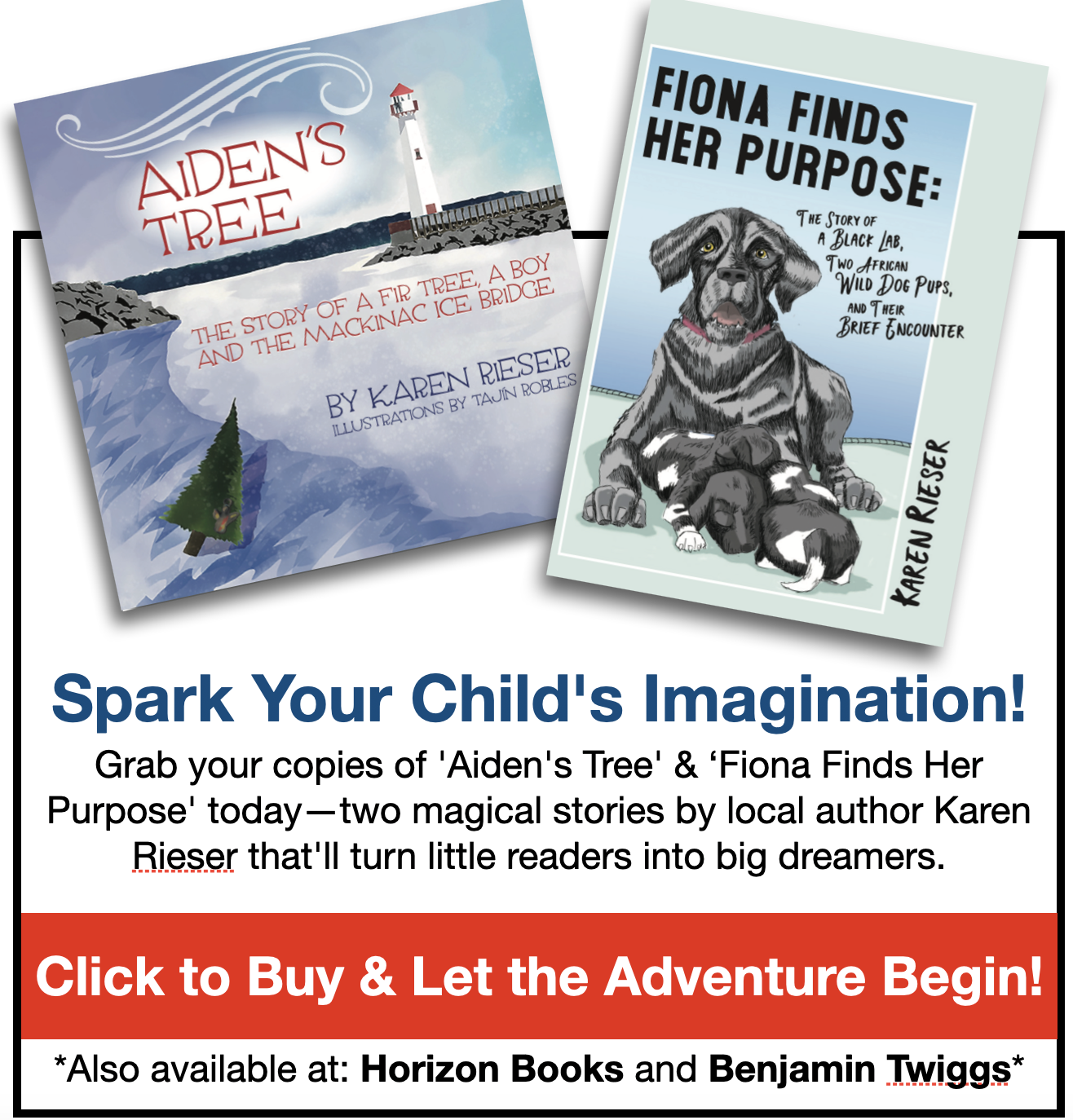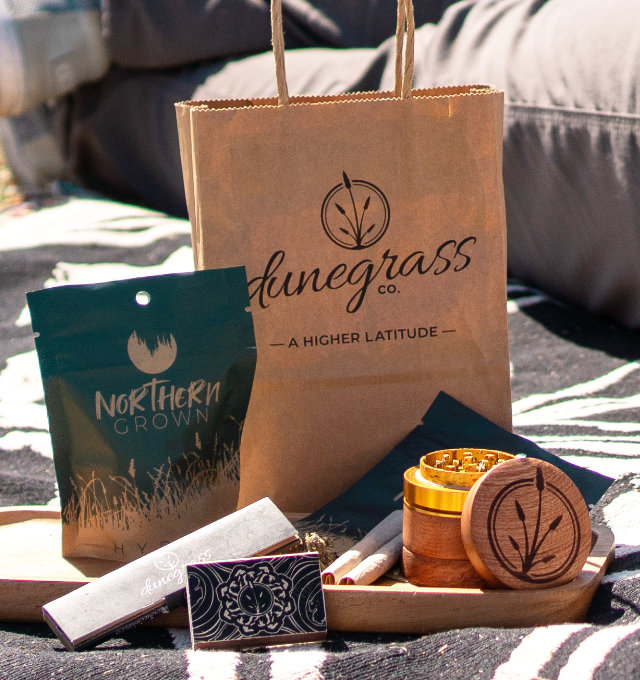 MDOT Adding Left-Turn Signals at US-31/Silver Lake Road This Week
Read More >>
Northern Michigan: A Distillery Destination
Read More >>
Water Projects, Early Voting, PILOT Policy on City Agenda
Read More >>
Nonprofit Needs, Criminal Minds, Land Scams, And More
Read More >>
Senior Living Facility, Housing Zoning on East Bay Agenda
Read More >>
Morsels Owner Arraigned
Read More >>
The (Many) New Faces Of Local Leadership
Read More >>
A Cut Above: Five Decades (And Counting) Behind the Chair
Read More >>
Join Us for a Holiday Recess at Delamar!
Read More >>
NMC Eyes Student Housing, More 'Vibrant' Main Campus As Part Of In-Progress Facilities Master Plan
Read More >>