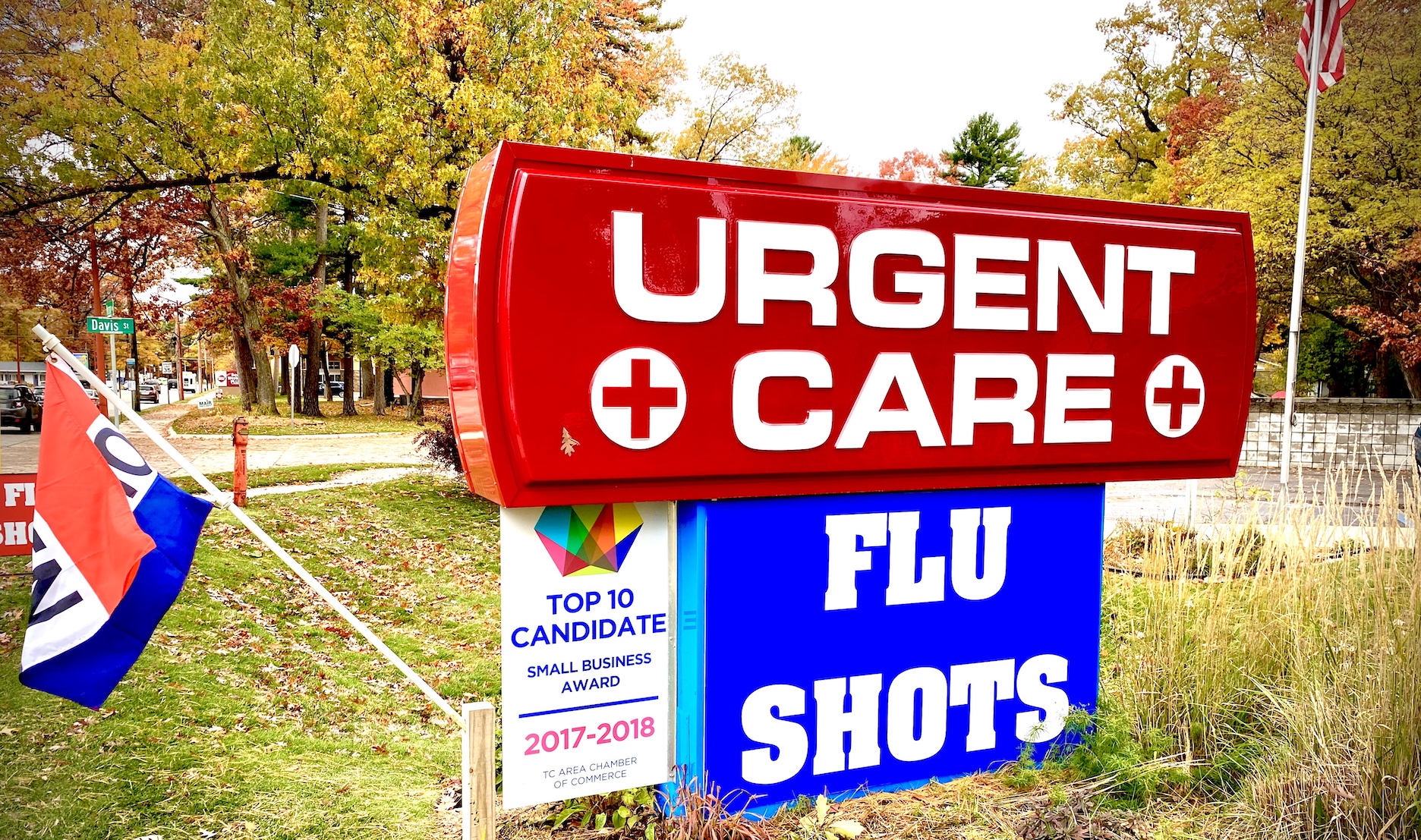 Flu Season Arrives, But Traverse City Has Some Things In Its Favor
By Craig Manning | Oct. 25, 2020
COVID-19, meet flu season.
According to the CDC, influenza activity typically begins around October, escalates in December and January, peaks in February, and then tapers off. This year, as the seasonal flu collides with the global coronavirus pandemic, local healthcare professionals are preparing for what they say could be one of the most unpredictable flu seasons in memory.
That preparation process starts with the annual flu vaccine, which is now readily available at local pharmacies, doctor's offices, health departments, clinics, and hospitals. Speaking to The Ticker, both Dr. Michael Collins, medical director for the Grand Traverse County Health Department (GTCHD); and Dr. Christine Nefcy, chief medical officer for Munson Healthcare, say that it's even more important than usual for locals to get their flu shots.
"We always recommend people get the flu shot, especially those that are high-risk," Nefcy says. "But this year, I'd say it's especially important. Getting the flu shot…helps mitigate the spread of influenza. If we can have a mild flu season this year and keep people out of doctor's offices, out of the emergency room, and out of the hospital for flu, that just makes it easier for us to care for any COVID patients that may be coming into our clinics and hospitals."
Collins adds that being vaccinated against the flu this year may be extra important due to the "scary" prospect of contracting both the seasonal flu and COVID-19 at the same time, or one after the other. "There is nothing about getting one [virus] that protects against the other," he says.
According to the Michigan Department of Health and Human Services, Grand Traverse County actually has the highest rate of flu vaccinations of any county in the state. So far, for the 2020-2021 flu season, more than 24,000 flu vaccine doses have been administered in Grand Traverse County, for a countywide vaccination coverage rate of 25.89 percent. That's significantly higher than the statewide coverage rate (17.00 percent) and just ahead of Washtenaw County (25.22 percent of residents vaccinated) on the list of most well-vaccinated counties. Grand Traverse County hit a 46.81 coverage rate during the 2019-2020 flu season, with more than 44,600 doses administered – again, the highest rate of any county in Michigan.
Nefcy says flu seasons can vary in severity from year to year for several reasons, including how virulent the strain of influenza is, how good a match the vaccine is to the circulating virus, and how many people get flu shots. The good news is that early indicators situate this year's flu on the less severe end of the spectrum – though it's difficult to say for sure whether that's because the virus itself is less virulent or because COVID-19 precautions are helping slow the spread of influenza, too.
"What we know this year so far is that, in the southern hemisphere – which is where influenza season starts – the season has been mild," Nefcy explains. "And we think that is actually because people are following the recommendations to protect themselves and others against COVID-19: masking, hand washing, staying away from others. If we can keep that up, we have a good chance at having a mild flu season."
A milder flu season would help northern Michigan get through what could otherwise be a challenging winter for the local hospital system. According to a GTCHD press release dated October 23, Grand Traverse County has reported 208 new COVID-19 cases since October 1 – nearly a third of the 646 total cases the county has tracked since the pandemic began. The heightened case rate poses hurdles for the local healthcare infrastructure, particularly with flu season approaching. For one thing, Collins notes that contact tracing has become more complex for GTCHD – not just because there are more new cases to track, but also because many recent cases have been "younger people who have more contacts than the folks who were getting COVID in the earlier stage." And while Collins says the county is now well-situated for COVID testing, he thinks flu season could lead to a significant increase in demand for COVID tests.
"I think a lot of times, physicians or clinics are going to have to test people for both viruses, to really find out which one they have," Collins says. "Because the symptoms overlap a lot: they're both respiratory viruses, they both include cough, they both include fever and fatigue and body aches. The one symptom that seems to be pretty specific to COVID is losing taste and smell. that's never been particularly a feature of influenza, but it seems to be quite common with COVID."
Helpfully, Munson will soon have a stock of tests that can check for COVID-19, influenza, and respiratory syncytial virus (RSV), all at the same time. Nefcy expects Munson Healthcare will have those tests available for patients by mid-to-late November.
Nefcy's biggest worry, as flu season looms and COVID-19 case rates climb in northern Michigan? The health of the healthcare workers themselves.
"Really, staffing is our biggest concern," she says. "As we see more COVID-19 cases in the community, we're also seeing more cases among our staff who live in the community. That's why we all need to keep each other safe. Our staff, we get our flu shots not only for us but so that we don't spread the flu to other people. We wear masks in part for ourselves, but also so that if one of us is asymptomatic with COVID, we don't spread it to other people. I do think that we are at the beginning of our second surge [of COVID-19], so we need to stick together as a community and protect each other."
Comment
The Pages Of History: New Book To Chronicle TC Libraries' History
Read More >>
Dogs On The Loose: Animal Control's Workload No Treat
Read More >>
Efforts Underway To Get Residents With Contaminated Drinking Wells Connected To Township Water
Read More >>
Traverse City Is Thankful For Its Own
Read More >>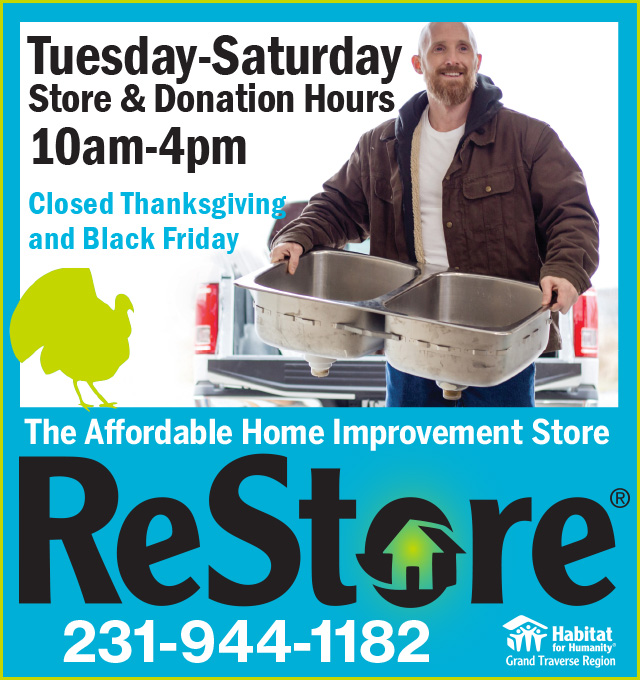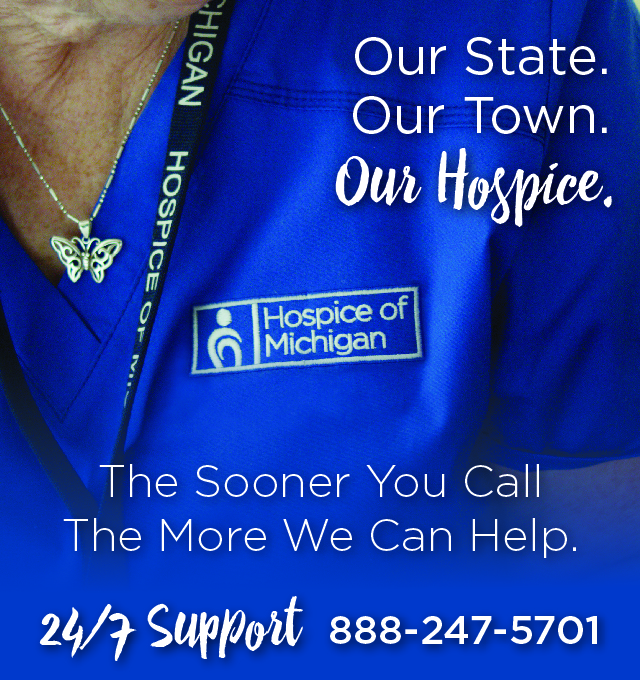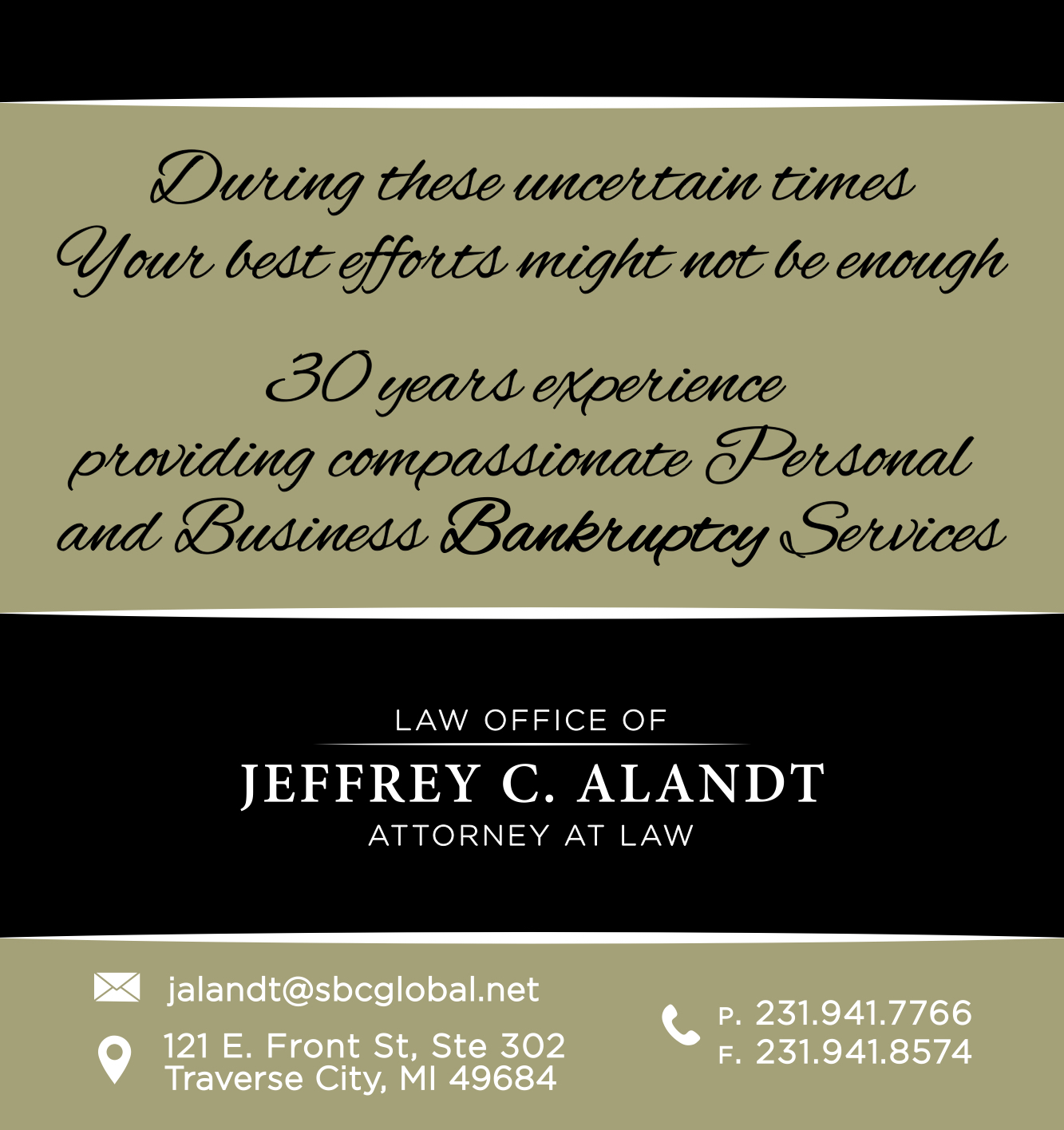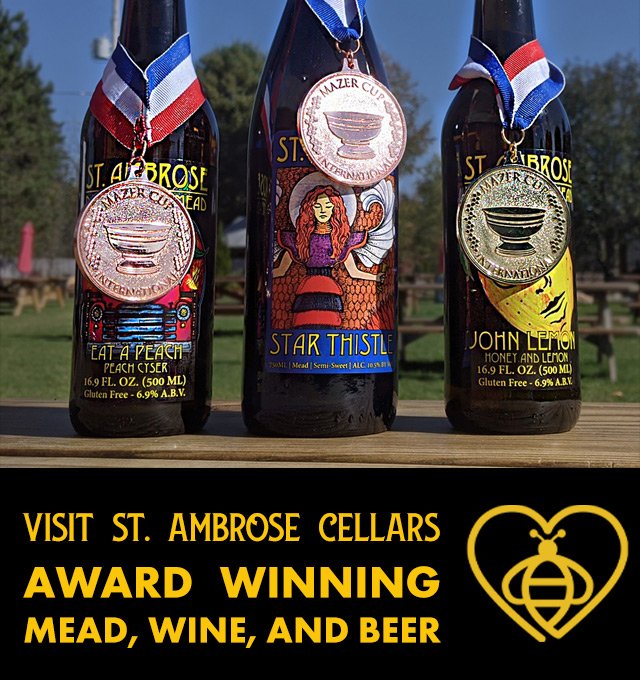 CherryT Ball Drop Goes Virtual
Read More >>
Local Health Department Issues Its Own Advisory
Read More >>
Amidst Moves And Empty Storefronts, Observers Say Demand Still Strong In Downtown Traverse City
Read More >>
Do Not Disturb: Proposed Hotel Properties Sit Silent
Read More >>
Munson Distances Itself From Controversial Social Media Post
Read More >>
It's Thanksgiving To-Go
Read More >>
Pam Forton Resigns From TCAPS Board
Read More >>
Your 2020 Holiday Gift Guide Is Here
Read More >>
Health Dept Shifts Focus To High-Risk Cases As Numbers Soar
Read More >>
From Individuals Facing Homelessness To Businesses On The Brink, Community Steps Up To Meet Need
Read More >>