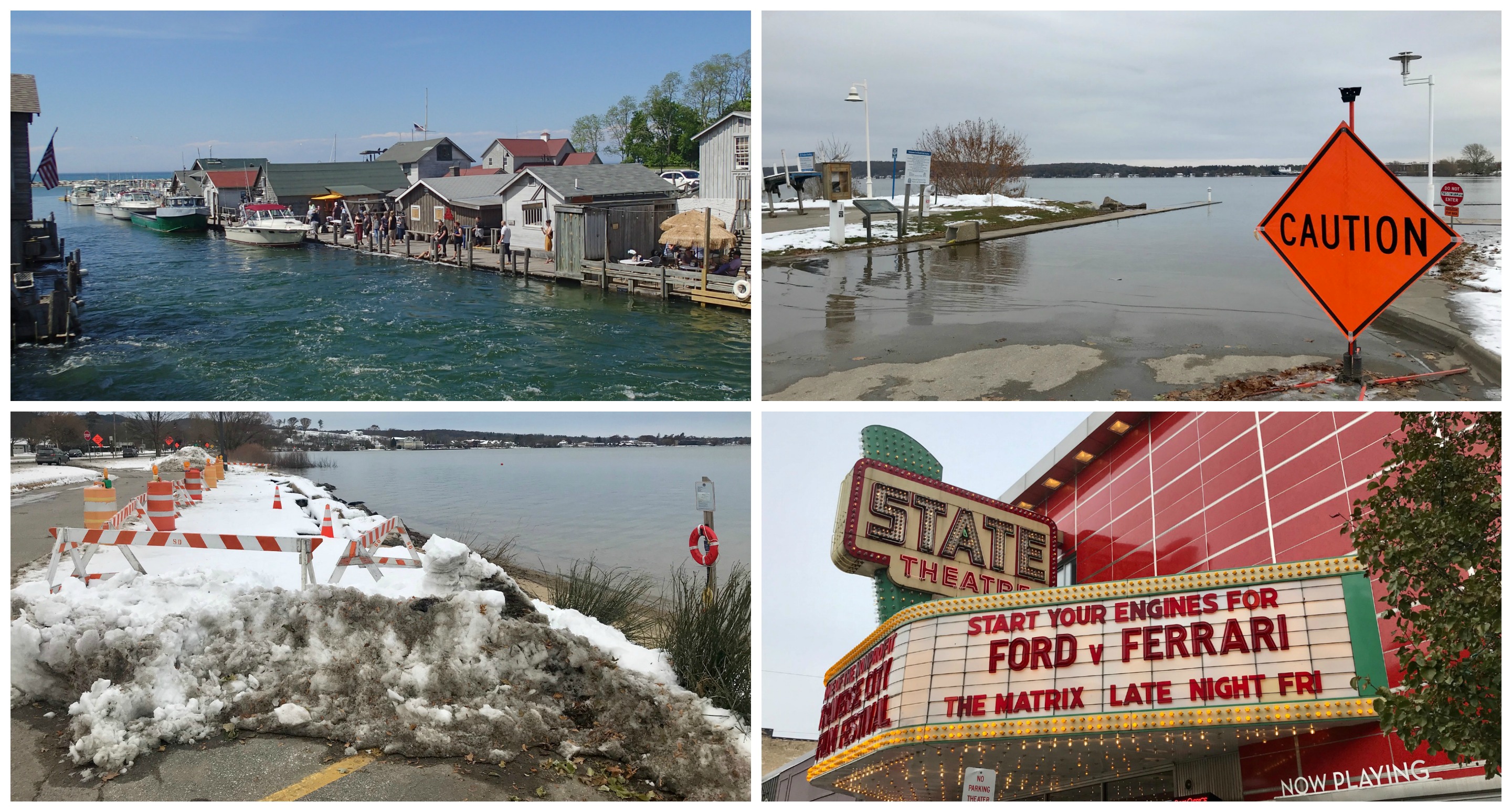 From Fishtown To State Theatre, High Waters Wreak Havoc - With Trend Likely To Continue
By Beth Milligan | Nov. 18, 2019
The impacts of near-record lake levels will continue to be felt this winter, with major repair projects needed at sites ranging from Fishtown to the State Theatre, planning departments grappling with eroding roads and parking lots, and officials considering policy changes to require building higher and further away from the water. Community leaders say the risks posed by high waters aren't going away anytime soon, with lake levels likely to stay the same or even higher in 2020 and beyond.
In Leland, the Fishtown Preservation Society is pursuing emergency permits to begin work this winter on raising two of its historic shanties above surging water levels. The Morris Shanty, built in 1903, and The Village Cheese Shanty, built in 1958, were both inundated with water this year as Lake Leelanau and Lake Michigan reached historic levels, combining with frequent seiches to cause near-whitewater conditions at the Leland dam. "The water issues have been ongoing for many years, but the way the water came up this year has exacerbated issues. It's wearing out the docks fast," says Fishtown Preservation Society Executive Director Amanda Holmes.
Those conditions are adding urgency to the timeline for a $2.5 million Fishtown project that includes raising the two shanties by spring – along with eventually raising a third shanty, Carlson's Fishery – as well as raising the dam docks, rebuilding the harbor retaining wall, and updating Fishtown's utility system. Fishtown Preservation Society has raised $750,000 toward the project budget: enough to start work on the first two shanties, but well short of the total funds needed to complete the project. Repair costs – initially estimated at $1.6 million – have ballooned because of the high water levels. In addition to facing price hikes due to high demand for contractors and competing grant and permit requests from other waterlogged Michigan communities, the conditions at Fishtown are more dangerous for workers, driving up expenses.
"Trying to get people to do work in water conditions like this requires high insurance for workers," says Holmes. "I'd love to have all the money right now, but I don't. As these projects move ahead this winter, hopefully it will raise the visibility of everything going on." Donations are being accepted for the Fishtown project online here.
Further out in Lake Michigan, the Grand Traverse County Parks and Recreation department is shutting down its camping sites on Bassett Island – located next to Power Island – after the isthmus that connects the two islands flooded this year. According to Parks and Recreation Director Kristine Erickson, the flooding makes it impossible for department staff to get their all-terrain vehicle over to Bassett Island to pump out the septic system at the campsite and bring it back to the drain field at Power Island. "We anticipate the high water continuing to be a problem in the future…so we are going to disable the campsites on Bassett Island and remove them," says Erickson. "Hopefully with the approval of EGLE (the Michigan Department of Environment, Great Lakes, and Energy), we will have five campsites added to Power Island to keep the (total) ten campsites going."
In addition to flooding boardwalks and boat launches in downtown Traverse City – requiring city staff to keep out Clinch Park's floating universally accessible dock this season and shut off submerged wall lights to avoid electrocuting swimmers – elevated water levels have also impacted downtown businesses, including the State Theatre. The State has experienced basement flooding in past years, but in 2019, water levels rose above the basement's lowest point, creating a recurring scourge of standing water. The flooding rendered the theater's green room unusable, caused mold and water damage, and threatened the State's mechanical systems, according to Traverse City Film Festival Co-Director Susan Fisher.
"We've lost all of the beautiful renovations in our green room due to flooding, the majority of the tile work and walls have been professionally removed down to the studs, and cleaned to remediate the mold that was developing," she says. "We don't plan to rebuild the green room in that area, but are working on plans to build a new space for our visiting guests and storage backstage." In addition to raising $15,000 during this year's film festival earmarked for repairs – including replacing air filters and installing additional pump and drainage systems – the State will focus part of its year-end fundraising campaign on bolstering its historic building fund to continue renovations, Fisher says.
High water levels impacted numerous construction projects this year – ranging from the Eighth Street reconstruction project to a current DTE Energy effort to lay 7,000 feet of pipe between Cherry Bend Road and M-72 – and caused shoreline erosion that gobbled up beach frontage, undermined roads on Old Mission Peninsula, and shut down part of Traverse City's West End parking lot. Those impacts are prompting officials to reconsider budgets and planning policies going forward. Traverse City recently passed a new tree ordinance that better protects trees located close to bodies of water; such vegetation is considered critical for stabilizing shorelines. City Planning Director Russ Soyring says a committee is also working on drafting a new riparian ordinance, which would create guidelines for development in critical zones along rivers and streams. As the planning department works on its capital improvement plan (CIP) for the next six years, staff are also considering allocating funding for waterfront repairs, such as the West End parking lot and an East Bay stormwater drain experiencing backups from flooding.
"The water is having some significant impacts on a number of areas…and we need to be prepared to repair and replace or modify some of our assets along our waterfront. We need to be planning for that now," Soyrings says. He adds that the city should also be reviewing its building setbacks from the water. At the city's Senior Center property, for example, a new facility planned for the site could legally be built as close as 50 feet to the bay. At a recent Parks and Recreation Commission meeting, however, leaders expressed concern about rising water levels, suggesting putting the building at least 75 feet back as a precautionary measure. "We don't know what's going to happen, so we're trying to plan for (lake) fluctuations," Soyring says.
The Watershed Center Grand Traverse Bay Executive Director Christine Crissman says local leaders are smart to be thinking now about continuing impacts from high water levels. For one, conditions don't pose risks only in warm-weather months; the challenges are year-round. "The biggest concern in the winter is usually ice heave contributing to shoreline erosion," Crissman says. "The impact is very similar to wave action (in the summer)." Projections from the U.S. Army Corps of Engineers state that "high water levels and potentially record high water levels are expected to persist for at least the next six months, so flood-prone areas are expected to remain vulnerable." While lake levels have often fluctuated over the decades – many will remember record highs experienced in 1986 – meteorologists have warned a warming climate could accelerate both precipitation and evaporation trends, creating inconsistent extremes in Great Lakes levels. Private property owners can prepare by encouraging more natural vegetative growth along their shorelines, while municipal leaders will need to focus on larger policy issues, says Crissman.
"The discussion needs to be had in terms of what we're allowing along the shoreline and how close we're having things to the water," says Crissman. "What we did learn from 1986 was that we needed new infrastructure practices. If these extreme highs and lows are what we're going to see, we need to have some discussions so that every time the water comes up, we're not threatening homes and buildings."
Special note: This week's Northern Express, sister publication of The Ticker, features an in-depth story by Patrick Sullivan on the impact of high Lake Michigan levels throughout the northern Michigan region, in both 1986 and 2019. The story also looks at projections for 2020 and beyond, as well as insights from experts ranging from environmentalists to meteorologists on what the future might hold. Read the story online here, or pick up the Northern Express at one of nearly 700 spots in 14 counties across northern Michigan.
Comment
Line 5 On Trial
Read More >>
Groups Get Funding For Water Cleanup & Protection Projects
Read More >>
East Bay Township Approves Luxury Car Wash, Plans Public Hearing For 216-Unit Housing Development On Hammond/Townline
Read More >>
Pit Spitters Baseball Remains On Hold
Read More >>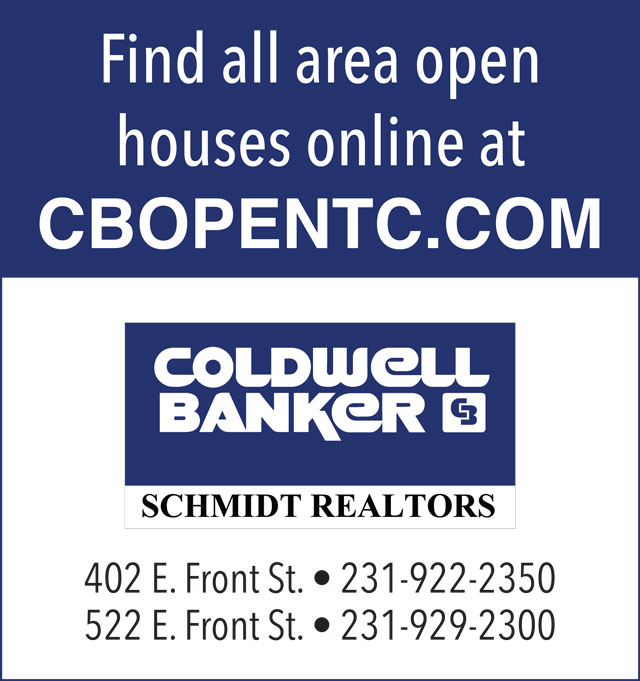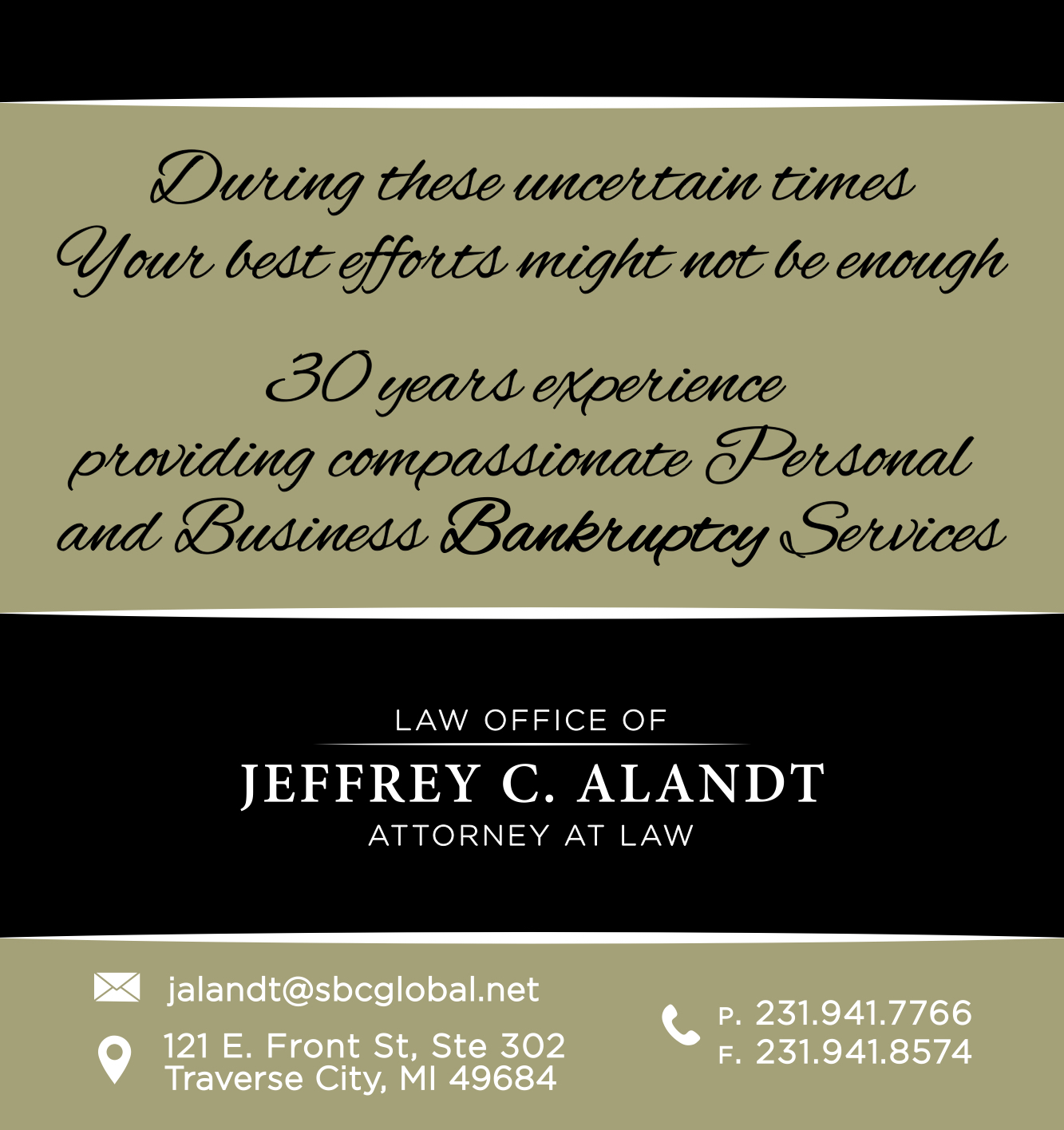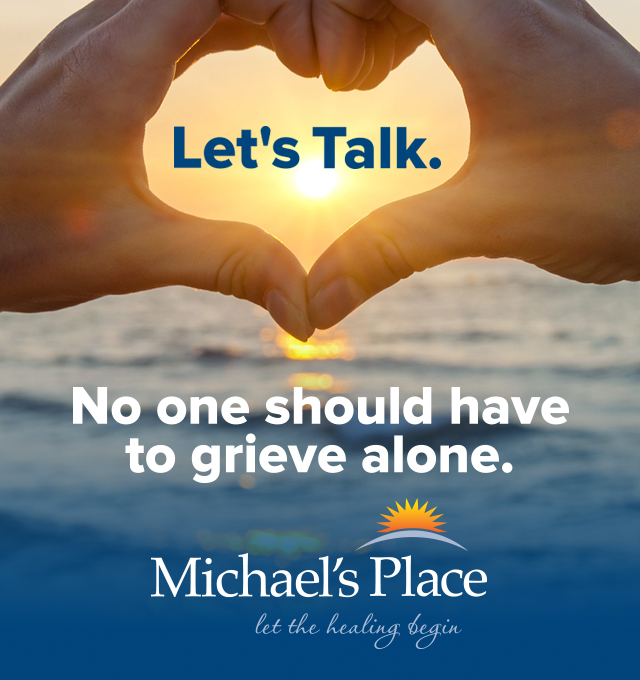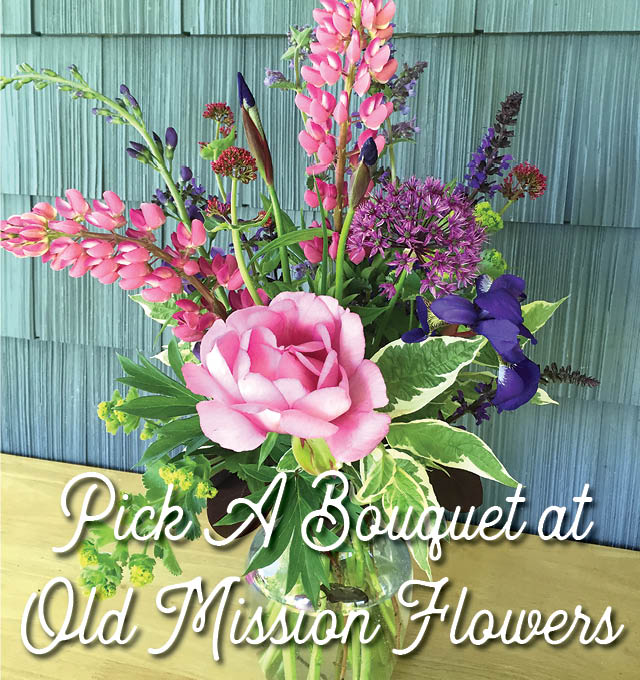 Turtle Creek Casino, Torch Lake Sandbar Identified As Exposure Sites
Read More >>
As Professionals Leave Big Cities, Is Traverse City Their Destination?
Read More >>
Northern Michigan Jobs Source, Coming Soon
Read More >>
Whitmer Signs New Mask Order Requiring Indoor Use, Adding Penalties
Read More >>
Grand Traverse County Health Official Seeks Adherence Because "We're Never Going Back"
Read More >>
Multiple Community Exposure Sites Identified In Grand Traverse, Leelanau Counties
Read More >>
New Restaurant, Retail Openings; Other Businesses Shut Down Or Change Due To Pandemic
Read More >>
MDOT Planning Roundabout At M-37/Vance Road In 2021
Read More >>
300-Unit Housing Development Planned For Rennie School Road
Read More >>
TC Artist Raided By FBI For Alleged Art Forgery Ring That Scammed Museums, Experts
Read More >>