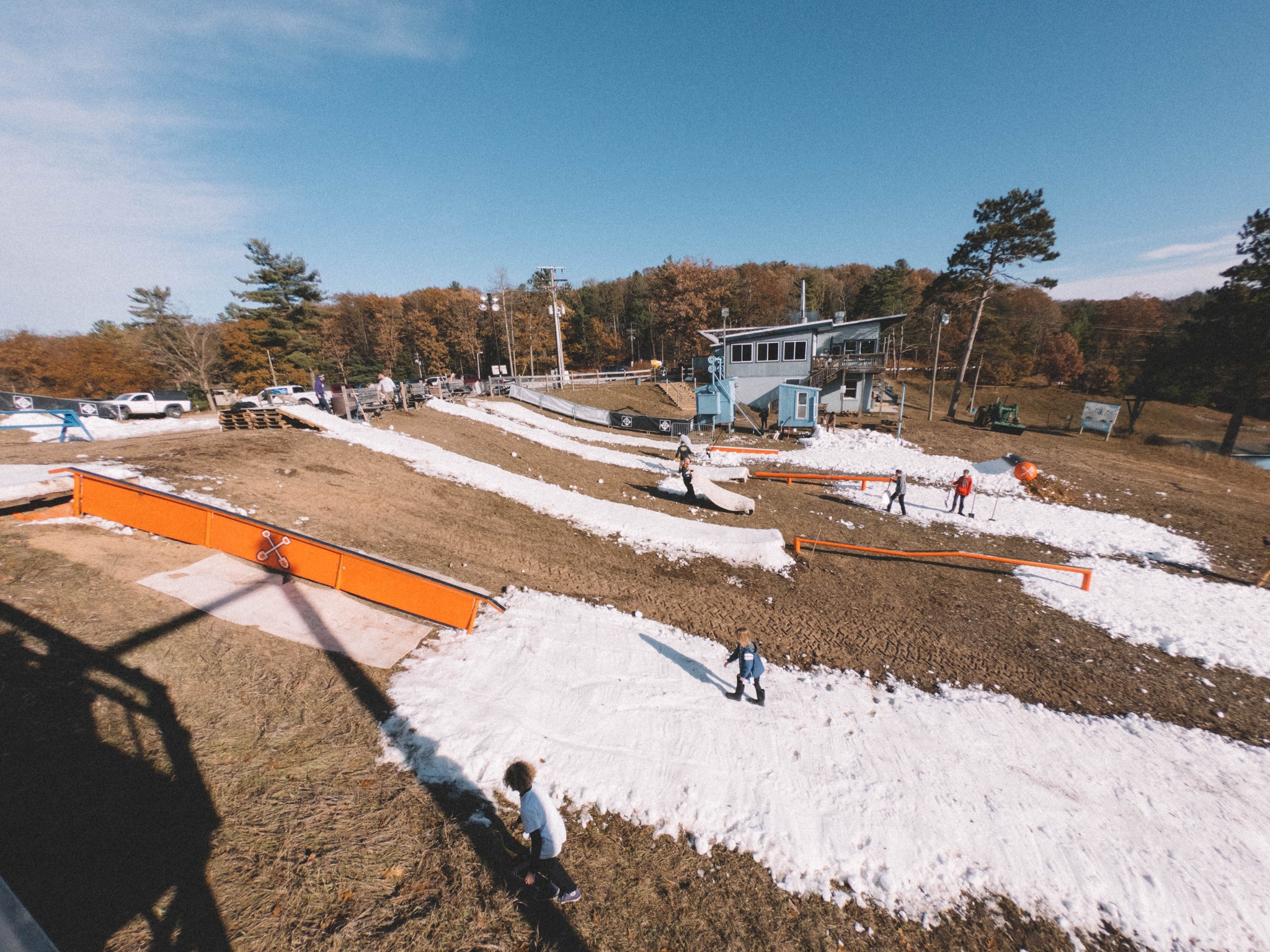 From Ski Hills To Grand Traverse Bay, Here's What Weird Winter Weather Means For Traverse City
By Craig Manning | Jan. 21, 2023
You know that old Bing Crosby song about how it's been a "cold, cold winter"? Well, in northern Michigan, it's been a weird, weird winter. How else can you describe a season that has seen two of the biggest blizzards in recent local history, but also minimal lingering snow cover, days approaching or hitting record-high temperatures, and a seemingly endless parade of challenges for local ski areas? The Ticker touched base with businesses, meteorologists, watershed experts, and others to find out what the inconsistent winter conditions have meant and could mean for local economics, ecosystems, and more.
Going by snowfall statistics alone, winter 2022-23 actually looks like a normal season. According to the National Weather Service (NWS), Traverse City gets an average of 101 inches of snowfall in a winter. Based on seasonal averages, this winter is on pace to be a typical year: As of press time, TC has gotten 53.4 inches of snow this season, compared to NWS's "normal to date" benchmark of 50.7 inches.
The catch is that the vast majority of that snow fell during the blizzards that struck the weekend before Thanksgiving and in the days leading up to Christmas – a pair of the biggest winter storms to hit the region in recent local memory. Otherwise, northern Michigan has seen minimal snowfall and has tracked warmer-than-average temperatures – temps that melted through November's snow accumulation by Thanksgiving Day and made similarly short work of the Christmas deluge.
"Temperature-wise, we have been mild overall," says Pat Bak, warning coordination meteorologist at the Gaylord NWS station. "Temperature records in Traverse City go back to 1896, and from December 1 – the start of meteorological winter – to [Monday, January 16], it is the 11th warmest start to winter on record."
Some days, temperatures have been hot enough to break or tie records. On December 30, less than a week after the blizzard that disrupted countless holiday plans, the mercury hit 56 degrees in Traverse City – matching the previous record high for that day, set all the way back in 1936.
The warm weather has been a bummer for winter sports enthusiasts, putting a damper on snowmobiling, cross country skiing, snowboarding, and more. The City of Traverse City – already down an outdoor skating rink this season, "due to improvements being made at Traverse Heights Elementary" – has not been able to open either of its other public rinks at F&M Park or near Thirlby Field. The city typically opens its rinks to skaters sometime in January and keeps them operating until early March, as weather permits.
The area's two closest spots for downhill skiing – Hickory Hills and Mt. Holiday – are also bearing the brunt of the challenging winter. Hickory Hills held its opening day for the season on December 28 and has remained open since, but has repeatedly warned skiers of not-so-ideal conditions via its Facebook page. On January 6, for instance, Hickory had just three of its 15 downhill runs open – and no Nordic trails at all – and cautioned that "due to temps, snow is soft and limited."
The not-so-wintry conditions also cost Hickory Hills a high-profile event: Earlier this week, Central Cross Country Skiing (CXC), a governing body for cross country skiing in the Great Lakes and Midwest regions, announced that it would be relocating a January 28-29 Junior National Qualifier from Hickory Hills to Brillion, Wisconsin. CXC cited "low natural snow conditions in Traverse City" as the reason.
Speaking of Nordic skiing, the 47th Annual North American Vasa Festival of Races is still on the calendar for February 11-12, though Janice Davidson – founder and director of race host organization North Mitten Events – admits it's a coin toss on whether or not the race will be able to happen. "We are definitely snow-dancing every day," she tells The Ticker. "Unfortunately, we will not host the event without snow. We are still very hopeful, but will make the call in early February."
The season has been especially challenging for Mt. Holiday, which typically opens for the ski season in mid-December and remains a high-traffic spot until spring. According to Jim Pearson, the ski hill's new executive director, Mt. Holiday has been able to get its tubing hill open a few times, and has hosted a handful of Kiwanis ski school sessions this week. Otherwise, it's been a quiet winter on the slopes.
Pearson is optimistic that things will start looking up for Mt. Holiday now that the extended weather forecast is calling for snow and colder temperatures. Still, he admits that losing the early part of the season – particularly the holiday break, when families tend to flock to the hill – will be hard to make up for.
"That Christmas holiday is great for us, because we can be open from 10 or 11am until 8 or 9pm, every day" Pearson explains. "Our normal schedule is 5-9pm on weekdays, and then we have Saturday all day and Sunday from 11-5. So, hitting those days is incredibly important, and this year, we missed them."
Without snow, the local tourism economy is taking a hit. Traverse City Tourism President and CEO Trevor Tkach recently told Ticker sister publication Northern Express that the region is seeing "softer leisure travel" this winter than usual – especially compared to 2022's cold and lengthy winter.
"We had a really good winter last year; it was extraordinary," Tkach said. "It's disappointing to see inconsistent snow this season thus far…my instincts tell me that we're falling behind because the snow has melted. We've got some really great ski hills, some great outdoor assets. For us to fully capitalize on our potential this season, we need that snow."
True blue winter weather is also important for the Grand Traverse Bay, and can affect everything from water levels to fish reproduction. According to Heather Smith, Baykeeper for the Watershed Center Grand Traverse Bay, a season with limited ice cover is bad for coldwater species like whitefish, which "rely on the ice to protect their eggs over winter." Warmer water, similarly, can lead to "things like reduced reproductive success and small larvae," for yellow perch and other species. Meanwhile, many invasive species thrive off these same winter water conditions.
Furthermore, while future winters will almost certainly look more normal for local ski hills and other outdoor attractions, the data shows that a warmer bay in the wintertime might just be the new normal.
"We have ice records for the West Arm of Grand Traverse Bay that date back to the late 1800s," Smith says. "Before 1980, the bay froze – from the city's shoreline of West Bay to Power Island – about 80 perceent of years. Since 1980, only about 40 percent of the winters have yielded a frozen West Arm of Grand Traverse Bay."
Comment
County Commissioners Approve $5M Mental Health Agreement, Per Diem Policy, Early Voting Plan
Read More >>
TC Woman Arrested for Maintaining Drug House, Possessing Meth
Read More >>
Improvements Eyed for West End Parking Lot, VASA Trailhead
Read More >>
Acme Passes on Bertha Vos, Targets Ascom Building for Township Hall
Read More >>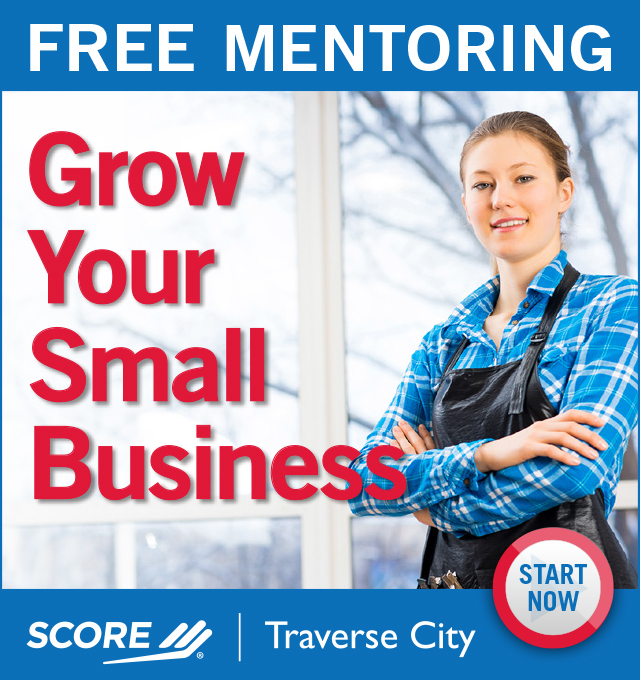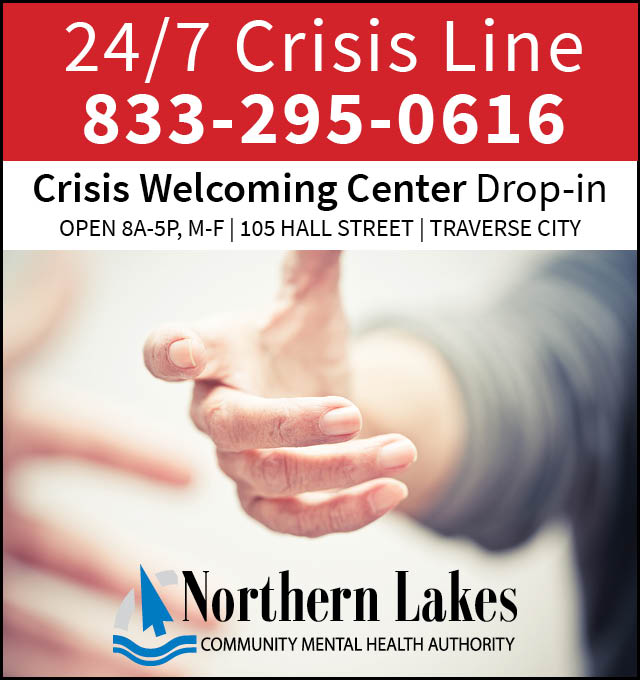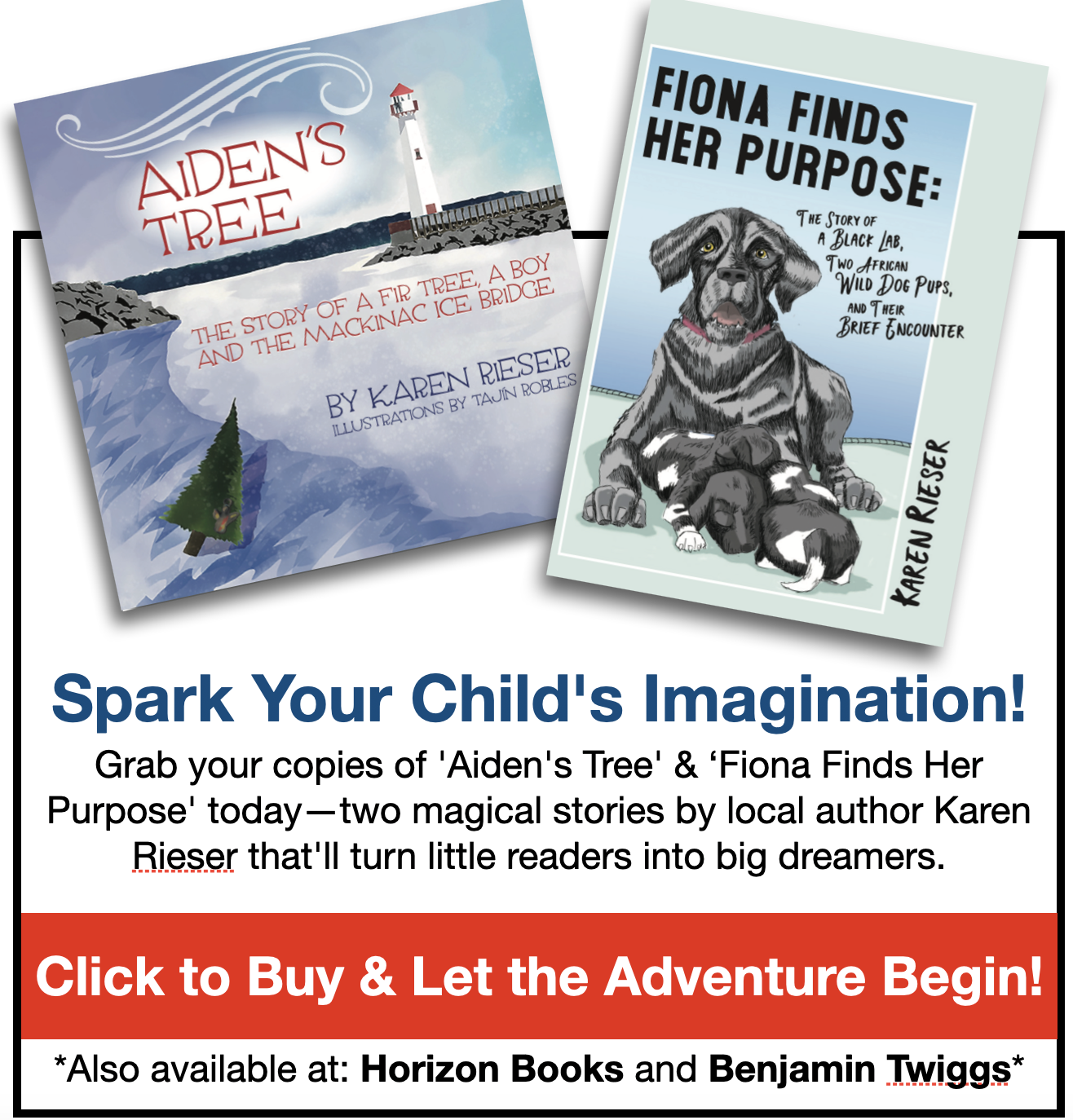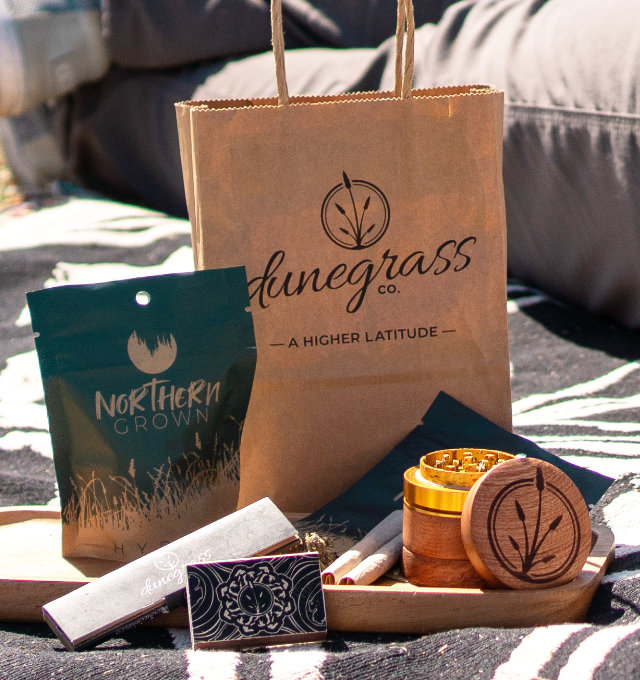 MDOT Adding Left-Turn Signals at US-31/Silver Lake Road This Week
Read More >>
Northern Michigan: A Distillery Destination
Read More >>
Water Projects, Early Voting, PILOT Policy on City Agenda
Read More >>
Nonprofit Needs, Criminal Minds, Land Scams, And More
Read More >>
Senior Living Facility, Housing Zoning on East Bay Agenda
Read More >>
Morsels Owner Arraigned
Read More >>
The (Many) New Faces Of Local Leadership
Read More >>
A Cut Above: Five Decades (And Counting) Behind the Chair
Read More >>
Join Us for a Holiday Recess at Delamar!
Read More >>
NMC Eyes Student Housing, More 'Vibrant' Main Campus As Part Of In-Progress Facilities Master Plan
Read More >>