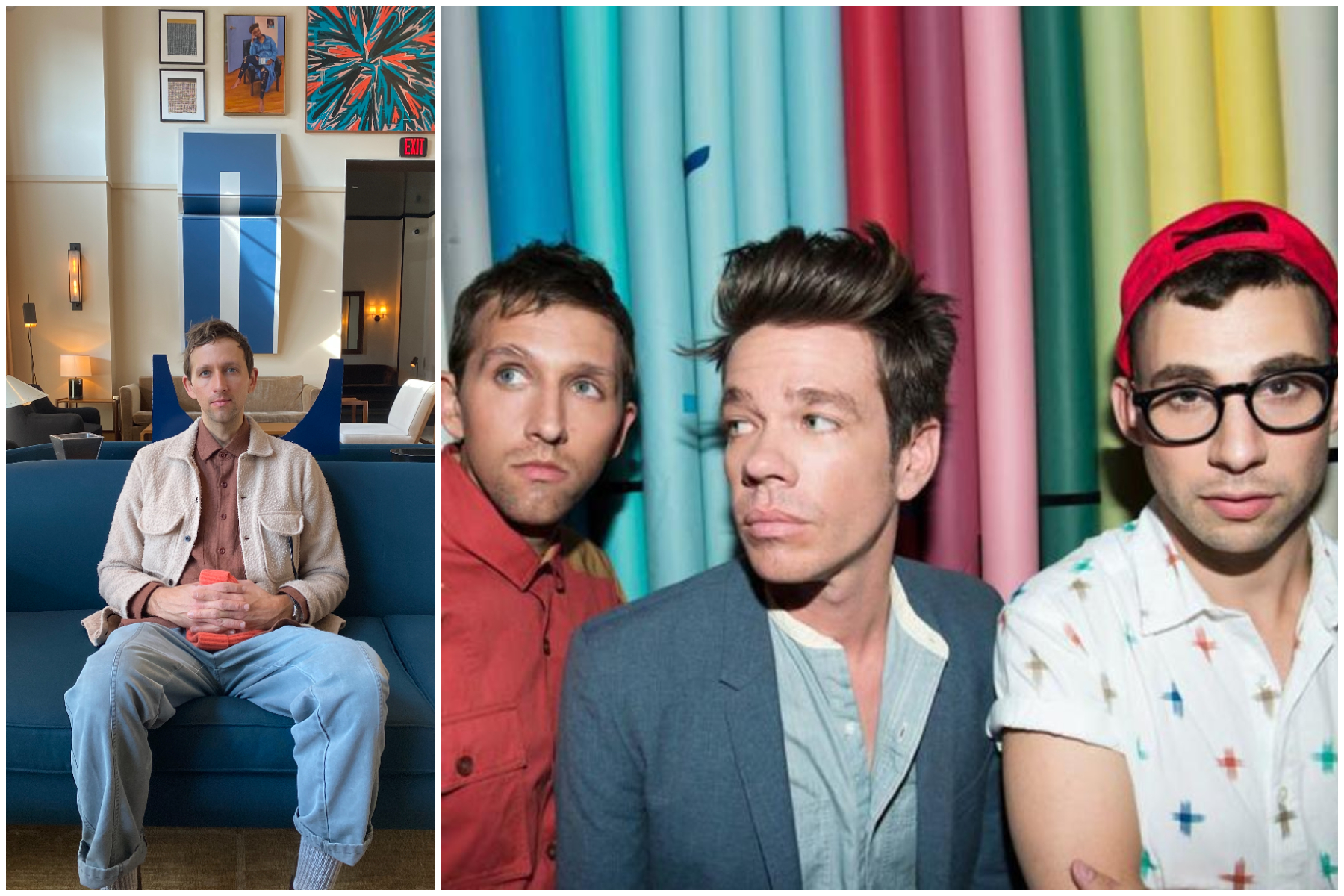 From The Grammys To Across The Street From His Parents In Traverse City
By Craig Manning | June 20, 2021
If you turned on a radio or TV in 2012, you probably heard "We Are Young," the massive hit song by the pop/indie rock band fun. Following a feature on the TV series Glee, and another in a 2012 Superbowl ad, the song lit up the airwaves, ascending to the top of the Billboard Hot 100 in mid-March and staying there for six weeks. What you might not know is that one of the song's co-writers – and one of the three members of fun. – now resides right here in Traverse City.
Meet Andrew Dost, a multi-instrumentalist, Grammy winner, platinum-selling recording artist, and once-and-future northern Michigan resident. Dost grew up in the area, graduating from Frankfort High School (as class valedictorian) in 2001. After high school, Dost attended Central Michigan University, where he joined the band Anathallo. That event kicked off a decade-and-a-half journey of industry hustling, constant touring, and eventually, big-time success. At his busiest, Dost was on the road for upwards of 320 days a year.
"It was nonstop for probably 15 years," he recalls. "Touring did a number on me, just in terms of how hard it is to be on the road for essentially years at a time. I needed a very deep rest. I was craving Michigan. I was craving family time. I was craving time at home, time to reconnect to my roots."
A global pandemic provided that opportunity.
Even pre-COVID, Dost wasn't a stranger to Traverse City. He moved back to the area for a stint in the mid-2010s, and he and his girlfriend – who hails from Ann Arbor – were in the midst of renovating a house in town when the pandemic struck.
But Dost also had a life in Los Angeles, where he kept a music studio – both to work on his own projects and to convene with collaborators to co-write songs. When COVID hit, he and his partner decided they'd rather weather the pandemic in northern Michigan than in L.A. They moved back, finished their remodel, and put down roots.
Even from the Mitten, Dost has kept a foot in the world of arts, music, and entertainment.
"I've been up to a lot of random things," he explains. "Films, podcasts, TV shows. I just minted an NFT (non-fungible token) that sold. I've been doing a lot of production for other artists, and co-writing songs for other people. [The success of the band] worked out in a nice way, because it let me do whatever inspires me. I've been enjoying that freedom to follow impulses and see them through."
When asked about the band that made him famous, Dost is hesitant to pull back the curtain much. The rise of fun. is now nearly a decade in the rearview, with the band's most successful album, Some Nights, nine years old as of February. In addition to "We Are Young," the album spun off two other big hits – "Some Nights," which made it to number 3 on the Billboard Hot 100; and "Carry On," which peaked at number 20. At the 55th Annual Grammy Awards, held in February 2013, fun. was up for all four of the biggest awards: Album of the Year, Song of the Year, Record of the Year, and Best New Artist. The band won two of those prizes: Best New Artist and Song of the Year, for "We Are Young."
Then, in June 2015, fun. announced plans to go on hiatus. While the statement assured fans that the band was "not breaking up," fun. never reconvened as a unit, never went on another tour, and never made another album.
"I'm reluctant to really go into any detail," Dost tells The Ticker of the band's inactivity. "I guess all I can say is that we haven't really talked about doing anything together [as a band]."
Not that the band's members have left music behind. Lead singer Nate Ruess released a solo album in 2015 and has been featured as a vocalist on songs by Pink, Eminem, Brian Wilson, and more. Guitarist and multi-instrumentalist Jack Antonoff releases albums under the moniker of "Bleachers" and is one of the most in-demand producers in pop music –recently winning an Album of the Year Grammy for his role in Taylor Swift's folklore.
Dost, meanwhile, says he's putting the finishing touches on a new album of his own. While the members of fun. have largely gone their separate ways, though, Dost says everyone remains on good terms – to the point where they regularly appear on one another's songs or albums.
"We are still pretty collaborative," he says. "When you meet people that you click with, musically, it's a rare and special thing, so we try to keep some of that alive. For instance, Nate, the singer, and I are working on a musical together. So while the band probably is a tender thing that might not ever happen again, we are all still in touch, and we all work together still – in different ways."
"I started playing music in the first place because I saw The Beatles and how much fun they were having, and how they just got to travel the world with their friends," Dost continues. "That was what I always wanted to do. And the fact that we've been able to maintain relationships through the different direction that life has taken the three of us, that is really special and important. And it's kind of hard-won, because after you go through something like we all went through together, [friendship] is not the easiest thing to sustain."
So, with no band to get back to, is Dost a northern Michigan man for good?
"We're just trying to take life as it comes," he says of himself and his partner. "I'm imagining that we're going to head back [to L.A., after the pandemic], but also…I don't really want to? If we can make a go of it here, and either stay tapped into the broader art world or pivot to something more local, I'd like to try to do that. I just feel really grateful to be back here, and to be able to understand what that means for my life. I live across the street from my parents. I live across the street from my cousins, who are like my best friends. I get to be a part of their lives in a way that I wasn't for years. And that means so much to me."
Comment
County Commissioners Approve $5M Mental Health Agreement, Per Diem Policy, Early Voting Plan
Read More >>
TC Woman Arrested for Maintaining Drug House, Possessing Meth
Read More >>
Improvements Eyed for West End Parking Lot, VASA Trailhead
Read More >>
Acme Passes on Bertha Vos, Targets Ascom Building for Township Hall
Read More >>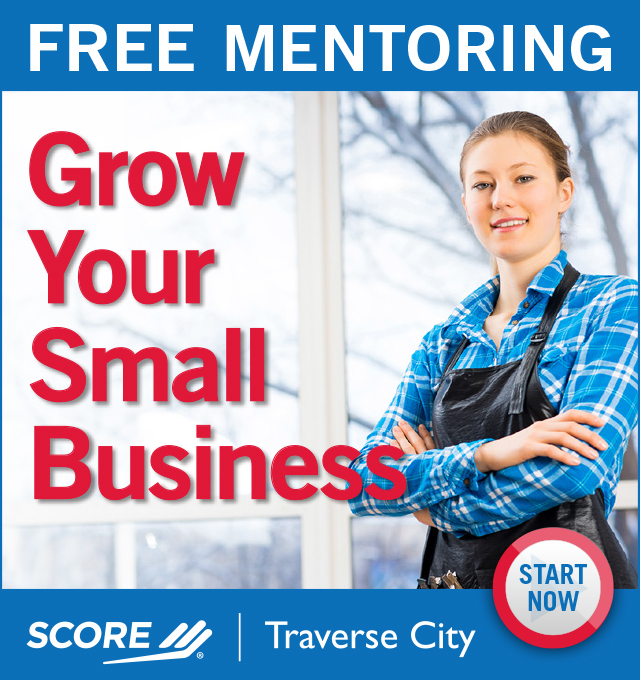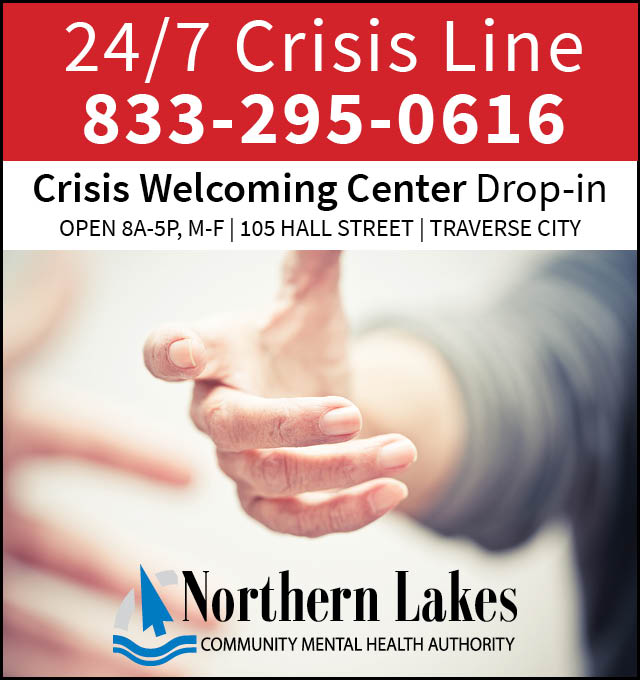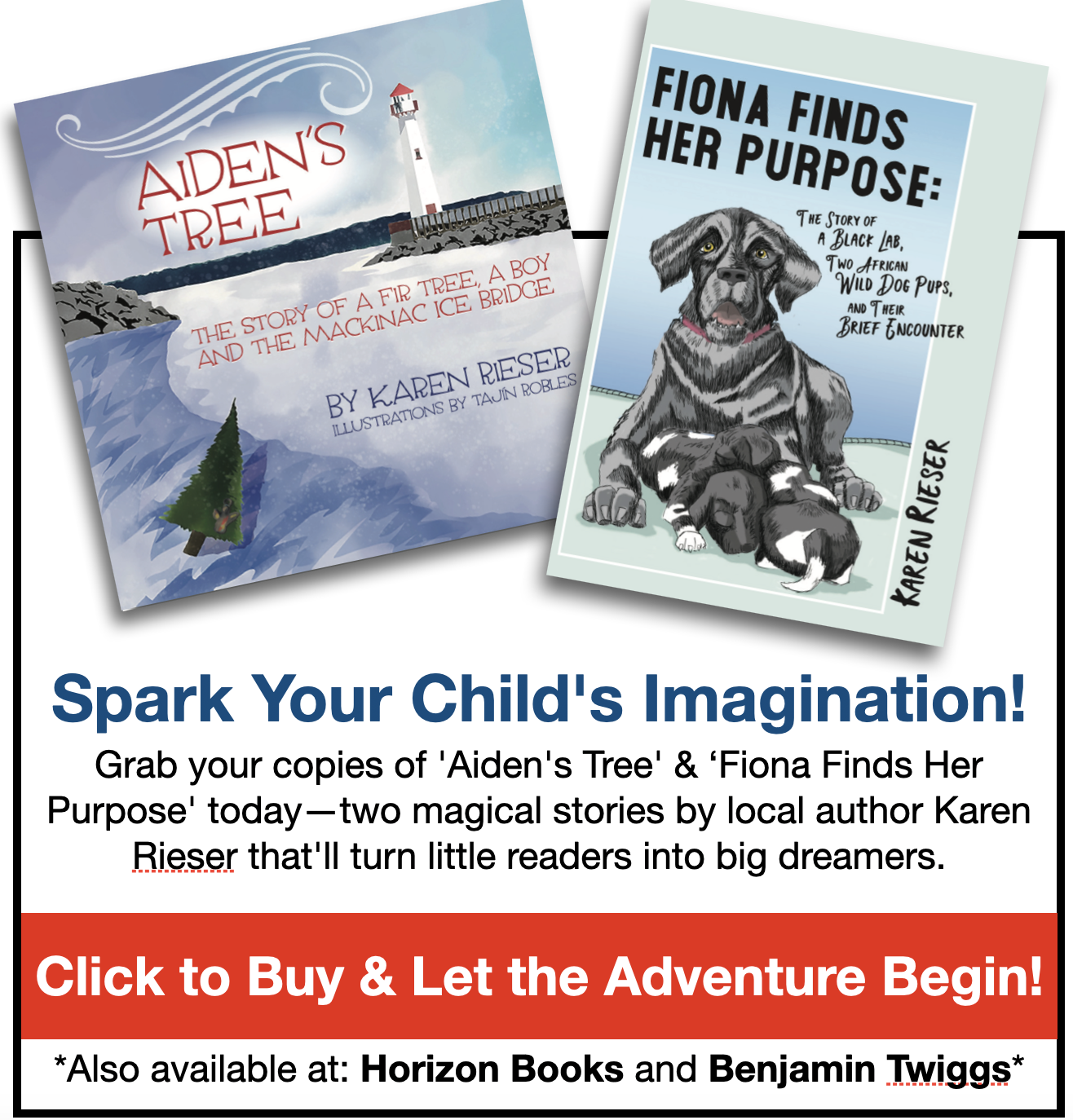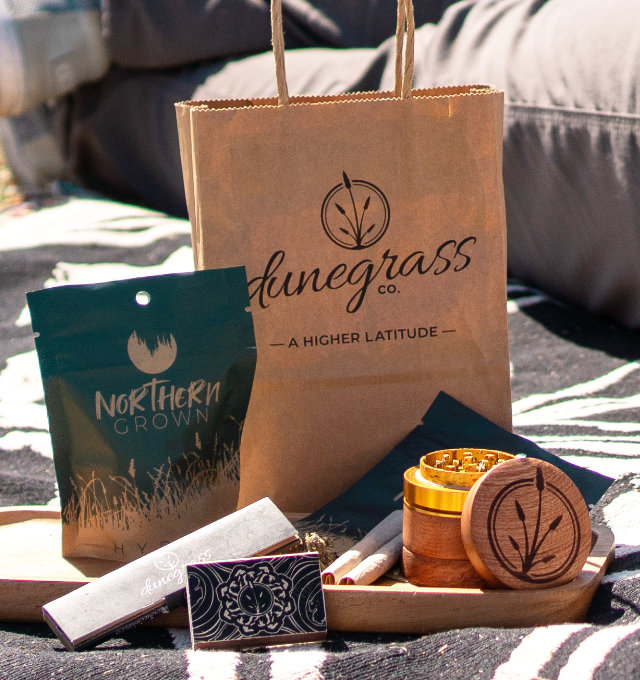 MDOT Adding Left-Turn Signals at US-31/Silver Lake Road This Week
Read More >>
Northern Michigan: A Distillery Destination
Read More >>
Water Projects, Early Voting, PILOT Policy on City Agenda
Read More >>
Nonprofit Needs, Criminal Minds, Land Scams, And More
Read More >>
Senior Living Facility, Housing Zoning on East Bay Agenda
Read More >>
Morsels Owner Arraigned
Read More >>
The (Many) New Faces Of Local Leadership
Read More >>
A Cut Above: Five Decades (And Counting) Behind the Chair
Read More >>
Join Us for a Holiday Recess at Delamar!
Read More >>
NMC Eyes Student Housing, More 'Vibrant' Main Campus As Part Of In-Progress Facilities Master Plan
Read More >>