Fundraising, Crowd Favorite Patriot Game Could See Changes
By Al Parker | Sept. 8, 2019
Changes could be coming to the region's most highly-attended single-day sporting event.
Set for Sept. 20 this year, the 8th annual TC Patriot Game honors active duty military, veterans, first responders and those from northern Michigan who recently died in service to the country. It's a TC Central vs. TC West football rivalry spectacle that routinely attracts more than 10,000 fans. Active duty military, veterans and first responders can attend the game free and will also be guests at a free tailgate party in the parking lot of the Michigan State Police post.
The event raises money for a veterans' organization through the sale of t-shirts and sponsorships. Since the game began in 2012, $81,000 has been distributed to veteran causes.
Historically, student senators from both schools interview veterans groups, ultimately selecting one to receive the financial proceeds. This year they chose Veterans in Crisis, which works in 21 northern Michigan counties as a safety net when vets need emergency help. The 2018 game raised $16,000 – a record amount – for Warrior Sailing, which uses competitive sailing to promote camaraderie and encourage healing from physical and mental injuries.
Now the game's board of directors are considering a change in the selection process and how and where the funds are allocated, according to Patriot Game President Scott Herzberg.
"It's really early in the discussion," he says. "But we're looking at allocating the funds for a single veterans' related issue, like affordable housing. It's an issue that impacts a lot of veterans in our community. How great would it be take care of our veterans' community in this capacity?"
So instead of funds going to a particular veterans group, the cash would go toward a major vet-related cause, eliminating student involvement in the selection process. Students could still be involved by work on and support the specific case on a year-round basis, according to Herzberg.
Support for the change is not unanimous on the Patriots Game's board.
"My favorite day of the year is when the student senators interview the veterans organizations," says Mike Kent, co-chair of the board who handles marketing for the Patriot Game. "I'm always blown away by how impressive the students questions are. I'd hate to see that go away," though he agrees that plans for any change are just at the discussion stage now.
Herzberg is quick to share a vision that funds from the Patriot Game itself would only be one revenue source for the cause, according to Herzberg; grants and other fundraising or community events would also be planned. If affordable housing was indeed embraced, the effort would extend beyond just building a single home to perhaps an entire housing complex to serve veterans, including a community center, a food pantry and more. He's even been eyeing locations near Traverse City as potential building sites.
"I'd love to see our community come together to do this," he says. "This is something that could become a national model."
The board will meet in the weeks following this year's game, when the proposed changes may come to a vote, according to Herzberg.
Comment
Amid Nationwide Lucky's Market Closings, TC Store To Remain Open
Read More >>
These Local Teachers Are Institutions
Read More >>
Eighth/Boardman Light Planned For Early March Installation
Read More >>
Unfair Funding? GT County Seeks Answers On Mental Health Services
Read More >>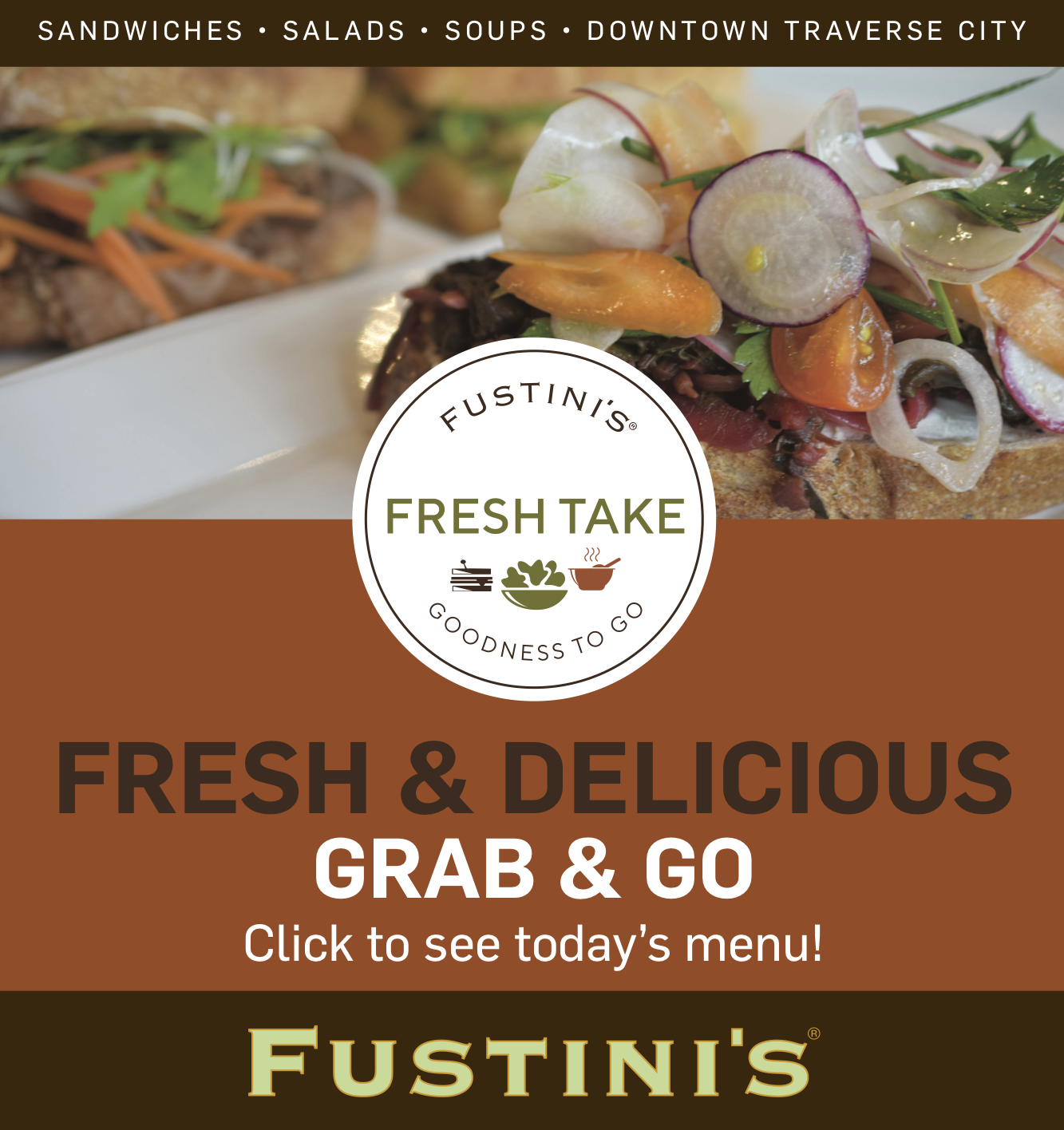 Time To Make Tracks
Read More >>
DDA Targets 2020 Projects, Wadsworth/Hall Intersection Improvements
Read More >>
Viking Cruise Ship Will Visit Traverse City
Read More >>
Oral History Projects Aim To Capture Local Stories, History
Read More >>
City Commission Decisions Coming On Coal Tar Ban, Setbacks, Front/Madison Stop
Read More >>
Driver Arrested After Crashing Into Propane Tank
Read More >>
Downtown TC Hosts Chili Cookoff Today
Read More >>
REO Speedwagon To Play Cherry Festival
Read More >>
The Ripple Effects Of High Water Around Traverse City
Read More >>
Woman Arrested After Assaulting Officer
Read More >>