Gibby's: Behind the Fryer
July 4, 2011
The inside of the concession trailer is hot – stifling hot – as metal baskets of freshly-peeled and sliced potatoes sizzle to crisp deliciousness, awaiting their place in a French fry boat or bucket. Soon they'll meet up with a side of piping-hot chili and cheese, or get a dousing of vinegar and ketchup. Whatever their accomplice, their fate is the same: Gibby's Fries will be devoured.
If you consider yourself among the many Gibby's devotees, you know all about this annual tradition of greasy goodness. If you're not … well, that's hard to imagine, given the great lengths – literally – that people go to so they can nosh on what's become a National Cherry Festival mainstay for more than four decades.
"One year I had a line nonstop from eleven in the morning, and it didn't stop until eleven at night," says Bruce Hansen, who has owned and operated Gibby's Fries with his wife, Chris, for 21 years. He says lines of 100+ people at both Gibby's trailers is the norm at peak Festival times. "It's crazy … Every year it gets better."
The Ticker headed up to the Cherry Fest opening day to talk taters with the Hansens, who, even before owning Gibby's, supplied the business with potatoes through their former company, Hansen's Produce. Here's the skinny on their salted slices of heaven:
· "Grandma Gibbs" started Gibby's Fries in the mid-1940s in Hastings, Michigan. Chris Hansen remembers coming to the Cherry Festival with her parents for the fries during her childhood. Bruce and Chris would later buy the trailer and eventually add a second concession wagon. They've grown the business to include trailers for soft-serve ice cream and crushed-ice lemonade, which Chris oversees, and elephant ears, which their son, Josh Hansen, operates.
· The fries once were served in sno-cone cups. The boat container came later, and most recently a bucket of fries – costing $7.50, with $6 refills – was added to the menu.
· To reach their golden crispness, sliced potatoes go through a seven- or eight-fryer process. All told, it takes six minutes or less to be golden-fried. "They start out cooking really fast, so they don't get soggy, and then they go in lower temperatures as they go down the line. The last fryer is the hottest because it browns them and crisps them," Chris Hansen says. Adds Bruce: "We peel our potatoes fresh and we only use good quality vegetable shortening. And we do not cook nothing else in our fryers but potatoes. You get the good flavor."
· Busiest times? During parades, fireworks, the lunch hour. Even boaters come ashore for the crunchy, salty treat. "I really do think a lot of it is tradition," Chris says. "To me, they are the best."
Comment
Coronavirus Poses Low Risk To Northern Michigan, Says Health Department
Read More >>
Record $1 Billion In Home Sales In 2019, Another Banner Real Estate Year Ahead?
Read More >>
Whitmer Selected To Deliver Democratic Response To Trump's State Of Union
Read More >>
TC Man Faces Charges After Disturbance At Nursing Facility
Read More >>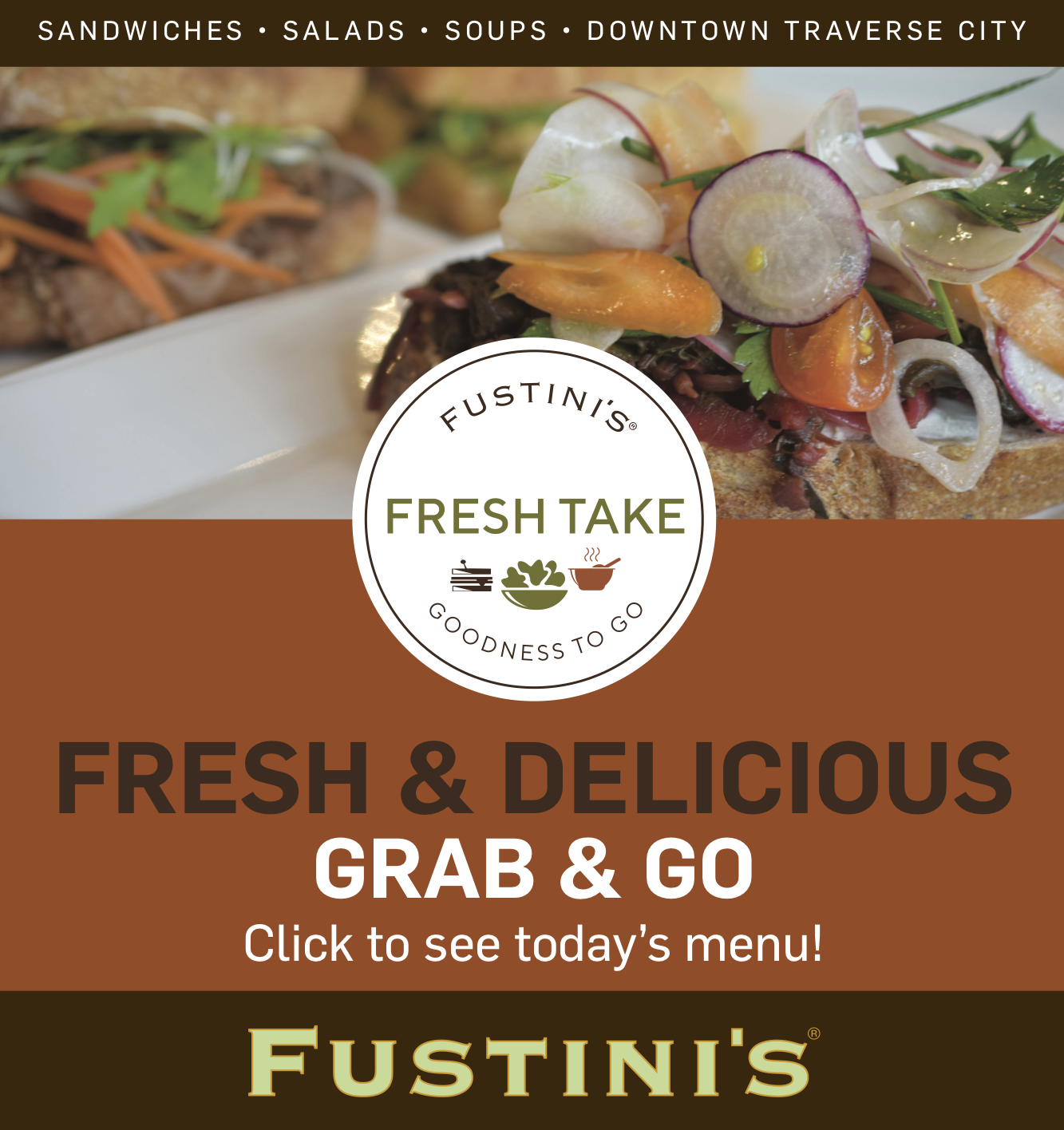 Man Arrested After Assaulting Daughter, Stabbing Her Friend
Read More >>
Resident Feedback Shapes New Plan For Barlow-Garfield Corridor, With Emphasis On Redeveloping Cherryland Center
Read More >>
TC Arts Commission Seeking Artists For Pitch Night
Read More >>
Road Commission Projects On Deck: Environmental Study For Possible Bypass, 2020 Bridge Replacements Over Boardman
Read More >>
Unfair Funding? GT County Seeks Answers On Mental Health Services
Read More >>
Time To Make Tracks
Read More >>
Amid Nationwide Lucky's Market Closings, TC Store To Remain Open
Read More >>
These Local Teachers Are Institutions
Read More >>
DDA Targets 2020 Projects, Wadsworth/Hall Intersection Improvements
Read More >>
Eighth/Boardman Light Planned For Early March Installation
Read More >>