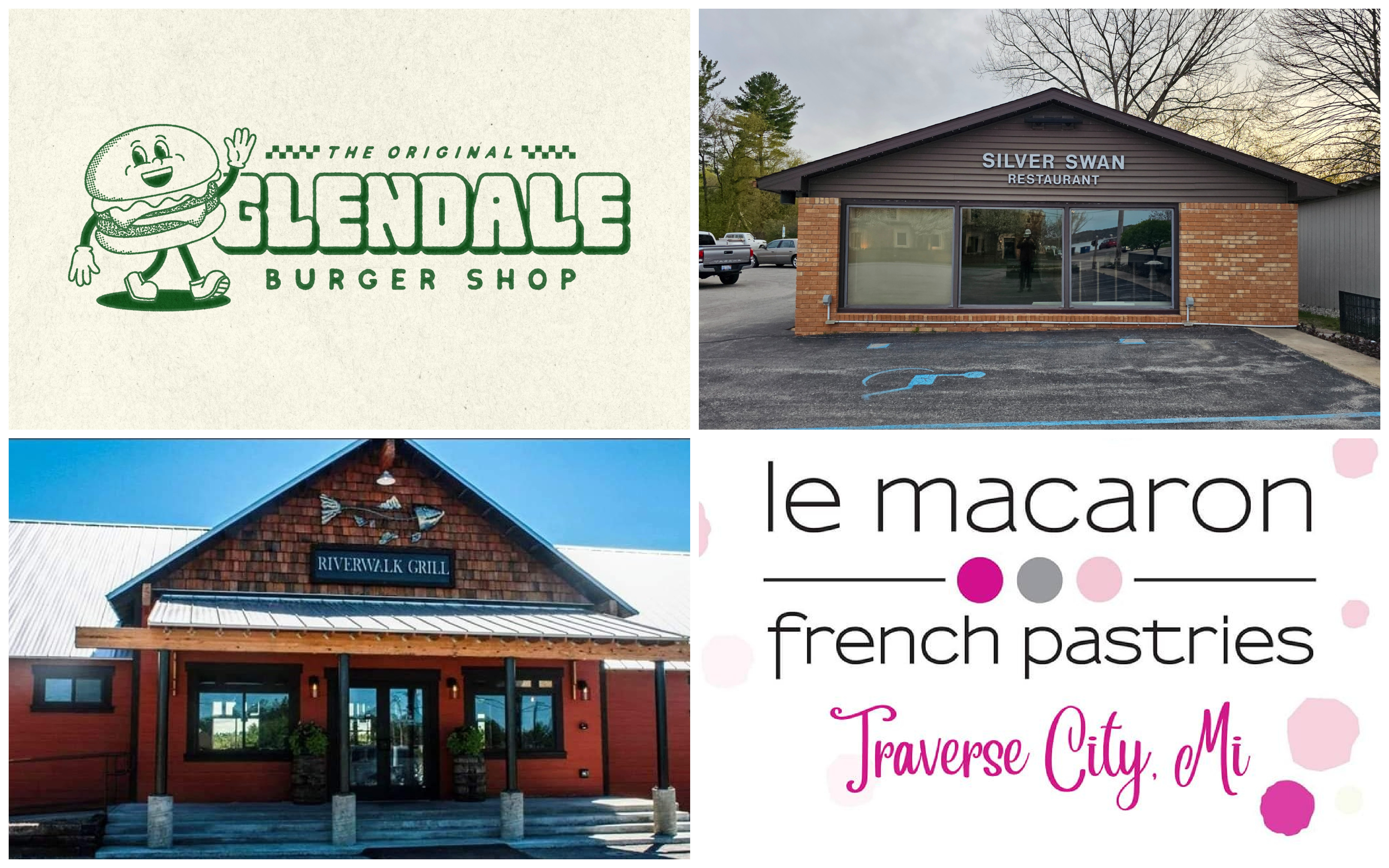 Glendale Opening New Restaurant, Riverwalk Grill Under New Ownership, More Restaurant/Retail News
By Beth Milligan | May 17, 2023
Bray and Brittney McCabe, owners of long-time popular food truck Glendale Ave. at The Little Fleet, are opening their own brick-and-mortar restaurant this summer. The Ticker has an exclusive first look at their plans, plus other restaurant/retail news from across the region – including details on the new owner and concept for the Riverwalk Grill in Elk Rapids.
Glendale Burger Shop
New life is coming to the former Silver Swan restaurant at 13692 South West Bay Shore Drive, with Glendale Ave. food truck owners Brittney and Bray McCabe set to open a new brick-and-mortar restaurant in the space called Glendale Burger Shop in mid-June.
The McCabes have built a loyal following since they first began hosting pop-up brunches at The Little Fleet in fall 2017, eventually expanding to a full-time summer food truck in The Little Fleet lot from 2019 to 2022. Glendale's menu of smash burgers and seasoned beer-battered fries attracted hundreds of customers daily in the summer peak – an experience the McCabes call rewarding, but ultimately overwhelming.
"I believe there is such a thing as being too busy," says Brittney. "It's so great, but it's full bore all summer. It's like a festival every day." Bray concurs, saying Glendale "maxed out what we could do in a food truck. We wanted to find a true work-life balance." The McCabes always viewed their food truck as an "incubator," Bray says, with the goal of eventually transitioning to a brick-and-mortar space. The duo signed a lease for the Silver Swan space in March and are now busy undertaking a complete renovation, from new paint and floors to décor to kitchen equipment. The restaurant will likely be open 5-6 days a week, with hours of 11am until 7pm or 8pm at night.
Glendale Burger Shop will seat approximately 30 indoors in a combination of bar, booth, and table seats in the 1,600-square-foot space, offering both dine-in counter service and takeout orders. There are no immediate plans to have alcohol sales, but the McCabes are exploring options for the future, they say. The restaurant will carry the smash burgers and fries made popular by the truck, plus former rotating specials – like patty melts and fried chicken sandwiches – along with other sandwiches including a pastrami, turkey club, classic Italian, grilled cheese, and Impossible meatball sub.
"I worked at Folgarelli's for eight years, so I have my fair share of experience with sandwiches," says Bray. The restaurant will source its meat locally from Maxbauer and will also offer gluten-free and vegetarian options, including a selection of salads. The menu's diversity speaks to the couple's aim of creating an environment at Glendale Burger Shop that's welcoming to a wide range of customers.
"Our goal with the space and vibe is that it could exist in any time," says Bray. "I want it to feel like it has always been there, and you just missed it. The food is going to be fairly classic, but we'll have our own takes on it." Adds Brittney: "We want to have a place that we ourselves would love to go to. We want it to be comfortable for anyone that comes in."
Riverwalk Grill
Mount Pleasant-based Table74 Restaurant Group – which owns six venues downstate – has acquired the Riverwalk Grill in Elk Rapids as of May 1. Rich Swindlehurst, managing partner of Table74 Restaurant Group, is a seasonal Torch Lake resident and says his company is "thrilled to be joining the Elk Rapids community and to have the opportunity to build on the foundation set at Riverwalk Grill."
Swindlehurst continues: "We're committed to providing exceptional food and service to our customers and are excited to transform the restaurant with a new menu and elevated wine and spirit offerings." The focus of the new menu will be fresh seafood, including locally sourced selections. "We are currently printing menus daily to include new items as we implement changes while remaining open to serve the community," Swindlehurst says. "We hope to have most of our changes complete by the Fourth of July."
To take advantage of its location on the Elk River, Riverwalk Grill will be partnering with Lakeside Motorsports to bring new Bennington Tritoons available for rent beginning this summer. Interior remodeling will create space for a new retail store within the restaurant, with one of the dining rooms converted into a shop featuring "boating essentials, branded merchandise, and other unique northern Michigan items," according to Swindlehurst.
Other restaurant and retail news...
> Multiple food trucks are on the move in the Grand Traverse region. In Elk Rapids, Alley Cat's Eats & Sweets has departed the Short's Brewing Company Pull Barn – allowing owner Allie Gualco to focus on her Ames Street Café – while trucks from Osorio Tacos y Salsas and BBQ joint Flannigan's Goat have taken up residency at the Pull Burn. Also in Elk Rapids, former Patisserie Amie owner Eric Fritch is hosting pop-up Sunday brunches from 8am-2pm at The Dam Shop on Bridge Street until mid/late June, when his new food truck Le Metropolitain will arrive and be stationed for the summer behind The Dam Shop on the marina.
NOM NOM Ninja, a food truck offering hibachi wraps – and soon items like Wagyu hotdogs and pork and chicken BBQ nachos – is stationed at the Gold Coast Inn on US-31 Thursday-Saturday 12pm-8pm this month, with extended hours coming in June. Ice cream food truck Sugar Buzz TC will be serving fare at the Traverse City State Park beach seven days a week from 10am to 10pm starting Memorial Day weekend. Owner Maria Isabel Garcia and her family will preview food from their new truck Taqueria Mosqueda & More at a Commongrounds reception this Thursday before beginning regular truck hours Thursdays-Saturdays 10am-9pm at 404 North Division Street and Sundays 10am-4pm at Bowers Harbor Park. The truck will serve handmade tacos, tortas, burritos, and more.
> Two new personal wellness businesses have opened in Traverse City. RENUE Wellness will hold a grand opening celebration on May 25 from 4pm-8pm at 607 Randolph Street (Suite 101). The company offers a range of services including IV therapy and boosters, hormone replacement therapy, ozone therapy, Botox, microneedling, dermaplaning, laser hair removal, and more. TC Glow Co is hosting its own grand opening celebration this month at 3007 South Garfield Avenue (Suite A), providing services include BEETTAN spray tans, cosmetic teeth whitening, henna tattoos, hair and beauty services, esthetics and lashes, and swim and festival wear.
> Le Macaron French Pastries is targeting a May 25 opening on at 332 East Front Street, according to co-owner Bobbi Blanton. The dessert shop specializes in macarons – a French sweet made from ground almonds and soft meringue and filled with ganache, cream, fruit jams, or other ingredients – as well as gelato, gourmet chocolates, specialty coffees, classic French pastries, and homemade candies.
> Finally, Rico's Café and Pizzeria has been listed for sale on US-31 South in Grawn. The turnkey restaurant is listed for $899,000 and includes all furniture, fixtures, equipment, a food license, liquor license, and a beer and wine license – plus room to expand. The restaurant remains open while the business is for sale.
Comment
TCAPS To Hold Ribbon Cutting For New Montessori School
Read More >>
City Commissioners Approve Budget, Munson Avenue Rezoning, Pride Resolution
Read More >>
Two GT County Women Arrested for Meth & Fentanyl
Read More >>
Alley Work Will Impact Old Town Garage Access This Week
Read More >>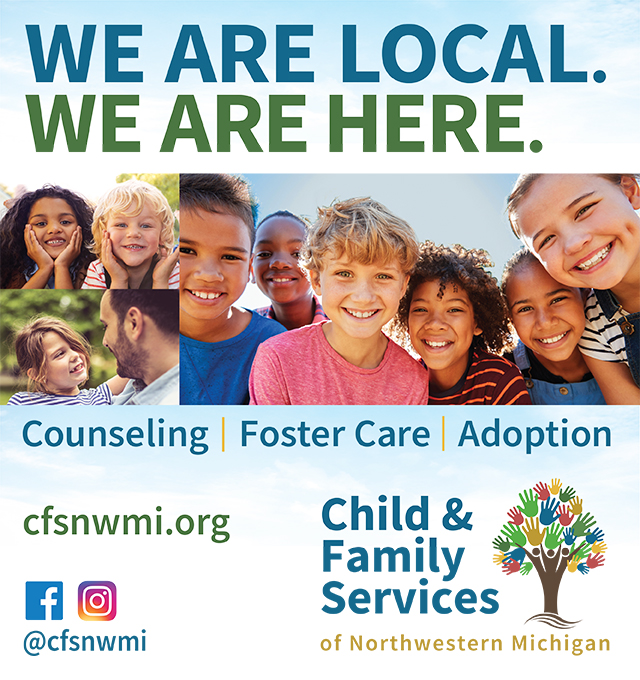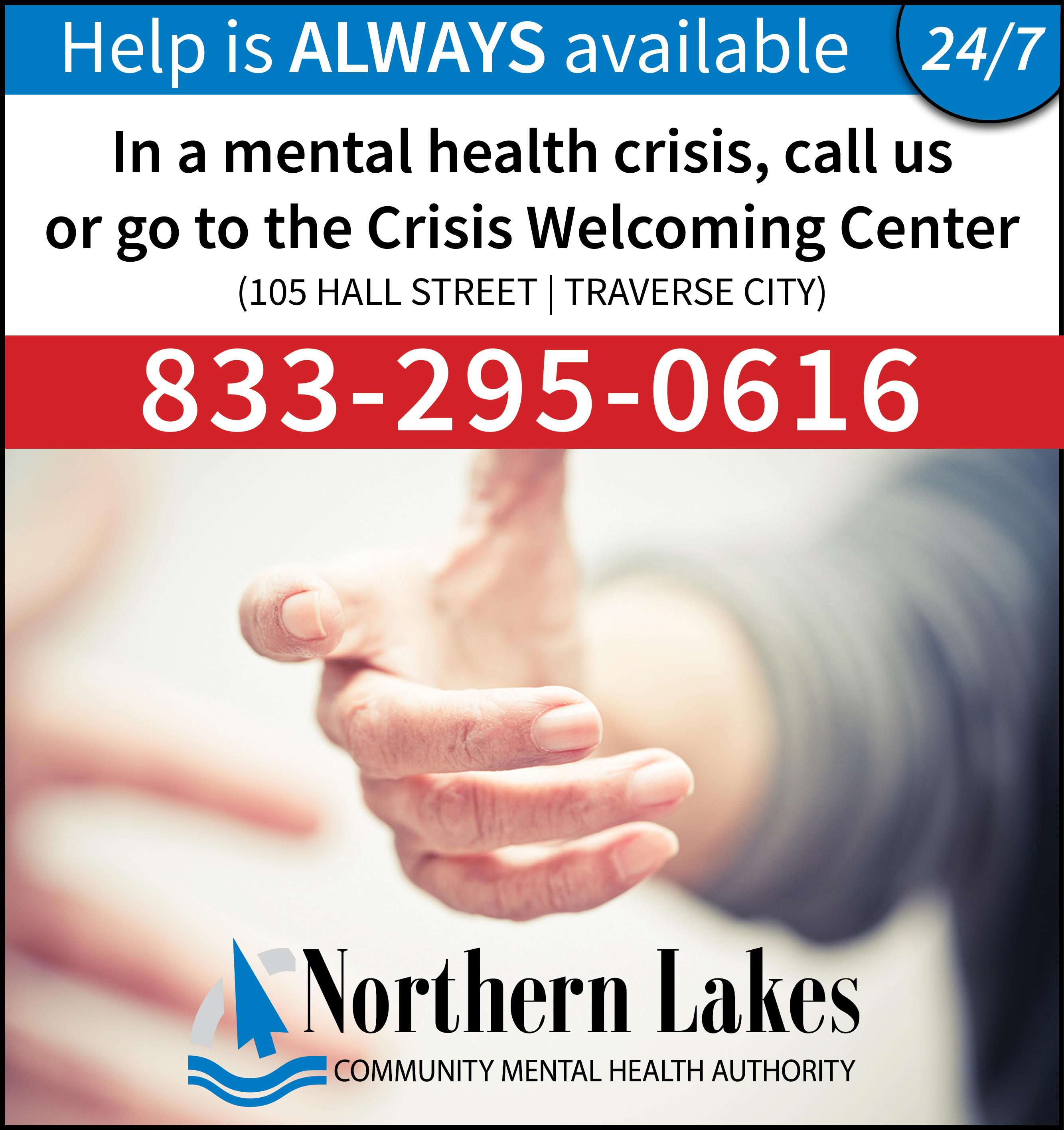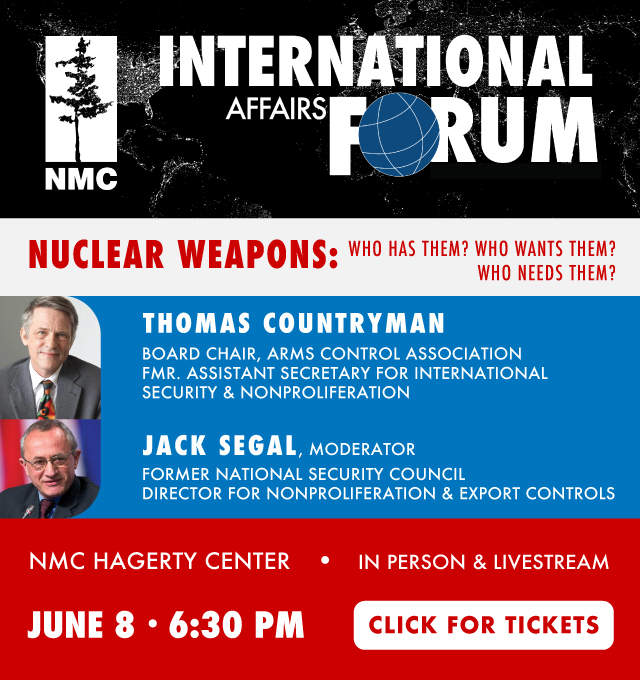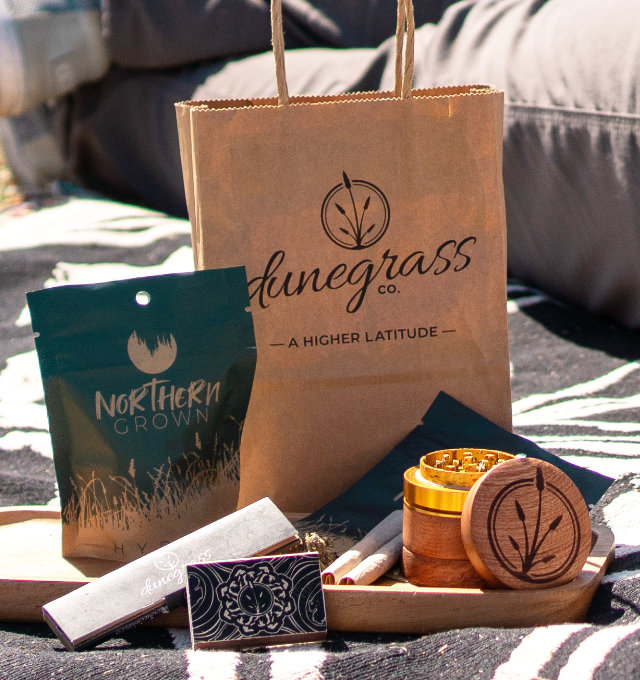 Join Us For Recess on the Water Wednesday - and Win Great Prizes!
Read More >>
How Healthy Are Our Waters?
Read More >>
East Bay Township Considers Changes to Allow More Preschools & Daycares
Read More >>
Traverse City's Graduating Class Of 2023 Wants To Save The World
Read More >>
Seven Hills Opens on Old Mission Peninsula
Read More >>
Off To The Races: An Early Look At 2023 Mayoral And City Commission Elections
Read More >>
DDA Eyes Project List, Citizen Advisory Council for New TIF Plan
Read More >>
First-Ever International Fireworks Championship Coming to TC
Read More >>
Interlochen Cyclist Killed in Car Crash
Read More >>
Is Traverse City Spartan Country?
Read More >>