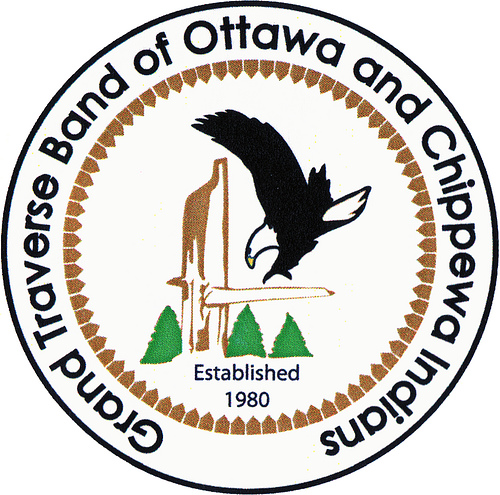 Grand Traverse Band Distributes Funds To 25 Applicants
July 29, 2022
The Grand Traverse Band of Ottawa & Chippewa Indians is distributing $605,175.53 of its gaming revenue to local units of government. The dollars have been allocated for 25 local applicants as part of the Tribe's "2 percent allocation." The Band allocates two percent of its video gaming revenue to local units of government twice each year. Since the 2 percent allocation began in 1994, the Grand Traverse Band has allocated $44,169,162.33 to local organizations.
The Tribal Council awarded 25 applicants a total of $605,175.53 from the 56 applications received. Those in the Grand Traverse area include:
Benzie County: $19,162.50 for prisoner housing contract
Leelanau County: $44,712.50 for prisoner housing contract
Suttons Bay Public Schools: $100,000 for funding for the school's Indian Education Program to support the objectives of increasing student achievement, increasing reading comprehension, supporting students as they progress toward graduation, and increasing knowledge of cultural identity and creating district wide awareness.
$3,000 for funding towards the Band Program to repair current equipment and purchase new instruments to allow students who cannot afford to purchase them to enable them to participate.
Traverse City Area Public Schools: $105,000 for funding for the school's Indian Education Program to support our academic goals, by continuing to have an IE paraprofessional at each building within the district. Students will receive individual or small group tutoring each week, focusing on reading and math; curriculum training for IE staff; after-school tutoring services; and IE staff will continue tutoring and mentoring services, homework support, cultural activities, and assistance with college admission, scholarship applications, as well as job applications.
$25,000 for funding towards the Students in Transition Empowerment Program (STEP). This free program helps remove barriers that homelessness puts up for students and their families.
Northwest Education Services (previously TBAISD): $15,000 for funding towards Michael's Place to support an initiative with regional schools by increasing access and expanding school-based bereavement support programs.
Northwestern Michigan College: $5,000.06 for funding towards the Native American Success Program to support the Native American population at NMC by providing focused support as well as workforce and transfer preparation.
Acme Township: $4,232.73 for funding towards Mt. Holiday's summer ground work initiative and implementation of new lighting systems on the eastern-most ski runs so the facility can continue to provide affordable four-season recreation activities for families.
Benzie County: $5,000 for funding towards Benzie County Senior Resources Fresh Produce Bag program. It give food insecure seniors bags of fresh produce, including vegetables, fruit and dairy to help seniors gain access to healthy food.
Benzie Conservation District: $2,034 for funding to support the current field season by improving office technology, CPR training, updating first aid kits and life jackets.
Grand Traverse County Board of Commissioners: $6,331.21 for funding for the Sherriff's Office to replace outdated/discontinued AED devices in patrol units. These devices allow deputies to have confidence that if a medical emergency arises, they will be able to effectively assist those in need.
$17,466.10 for funding to support Harm Reduction Michigan to provide peer recovery support services to clients with substance abuse disorders. Specifically, to hire two part time coaches and to fund intakes, brief intervention and referral services, and purchase naloxone vending machines.
$12,466.11 for funding towards the 13th Circuit Court Safe Haven program to continue to provide safety and security to children and at-risk parents in situations of domestic violence and high conflict by providing supervised visits for parents who require supervision.
$5,750 for funding towards the 13th Circuit Court Community Corrections to purchase BATA and Antrim County bus passes. These passes will be used to help remove transportation barriers for those involved in the justice system, thus allowing them to fulfill court obligations.
$5,500 for funding for TART Trails for the Recycle-A-Bicycle program, which provides critical non-motorized transportation to economically disadvantaged individuals and families, as well as those experiencing homelessness by refurbishing old bicycles.
$8,990.40 for funding towards Reining Liberty Ranch and its equine therapy program and 4,950.21 for funding towards its new miniature horse mobile outreach therapy program. The organization serves veterans who have been diagnosed with post-traumatic stress disorder (PTSD) and/or traumatic brain injury (TBI), who display social avoidance or general discomfort with life as a whole after their military service, while helping them reintegrate into society.
Leelanau County Board of Commissioners: $8,232 for funding towards the Equalization Department to replace an old large format printer. This is the only large format printer in the county government and law enforcement center. This printer is used to provide document support for county needs and public print requests.
Leelanau County Fire Chief's Association: $34,932.21 for funding to purchase new updated training props and equipment to facilitate training for all departments in the county. This will allow firefighter to meet the state training certification requirements.
Whitewater Township Fire Department: $1,692 for funding to purchase a new multi-gas monitor, which will allow firefighters to quickly and efficiently check for hazardous environmental conditions.
The Grand Traverse Band will make its decision regarding the second-half 2022 Two Percent allocation in January 2022.
Comment
Commissioners to Offer City Manager Position to Vogel
Read More >>
From Frenzy to Focus: Northern Michigan's Fall Real Estate Update
Read More >>
Grand Traverse State Bank To Be Traverse City's Newest Bank
Read More >>
Local NMC Students Traveled To Morocco Earthquake Epicenter Months Before Disaster Struck
Read More >>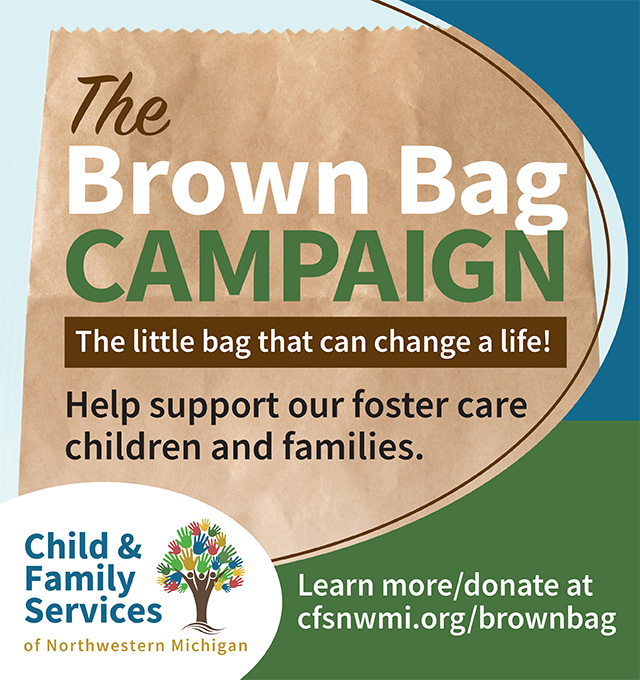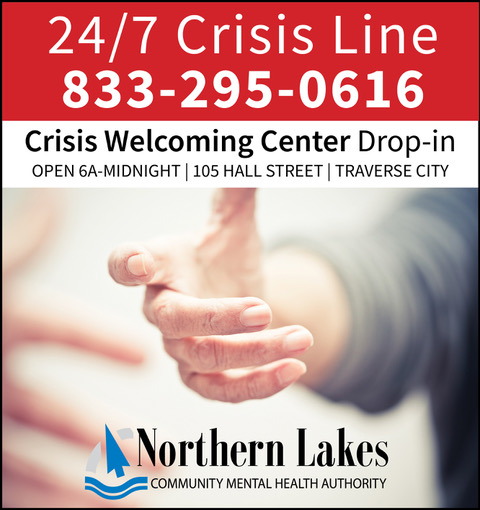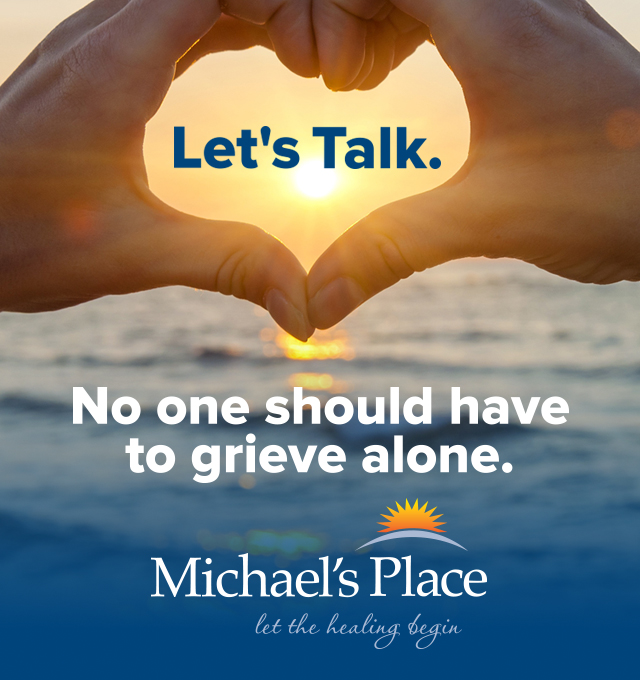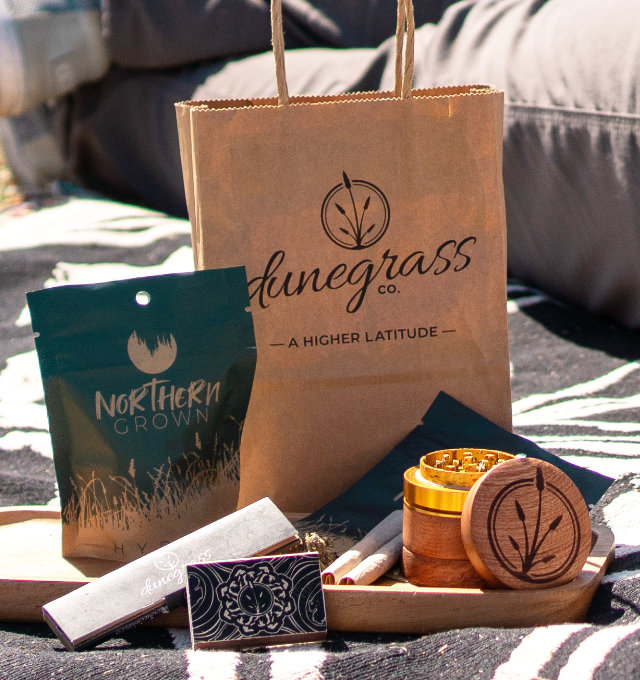 TC Curling Center Sweeps Past Expectations
Read More >>
Senior Services Take the Spotlight
Read More >>
Soon & McKeel Hagerty Launch New Foundation To Support Female Entrepreneurs
Read More >>
Two Hilton Hotels Planned for US-31/Three Mile Road Intersection
Read More >>
Peninsula Township Explores Becoming Charter Township
Read More >>
Your Fall Restaurant Guide
Read More >>
How Are We Doing? The Ticker Wants Your Opinion
Read More >>
Marentette Turns Down City Manager Offer
Read More >>
City to Talk PILOT Policy, Zoning Changes, Grandview Parkway Reconstruction
Read More >>
Local Homeowners Push Back Against Consumers Energy Over Tree Removals
Read More >>