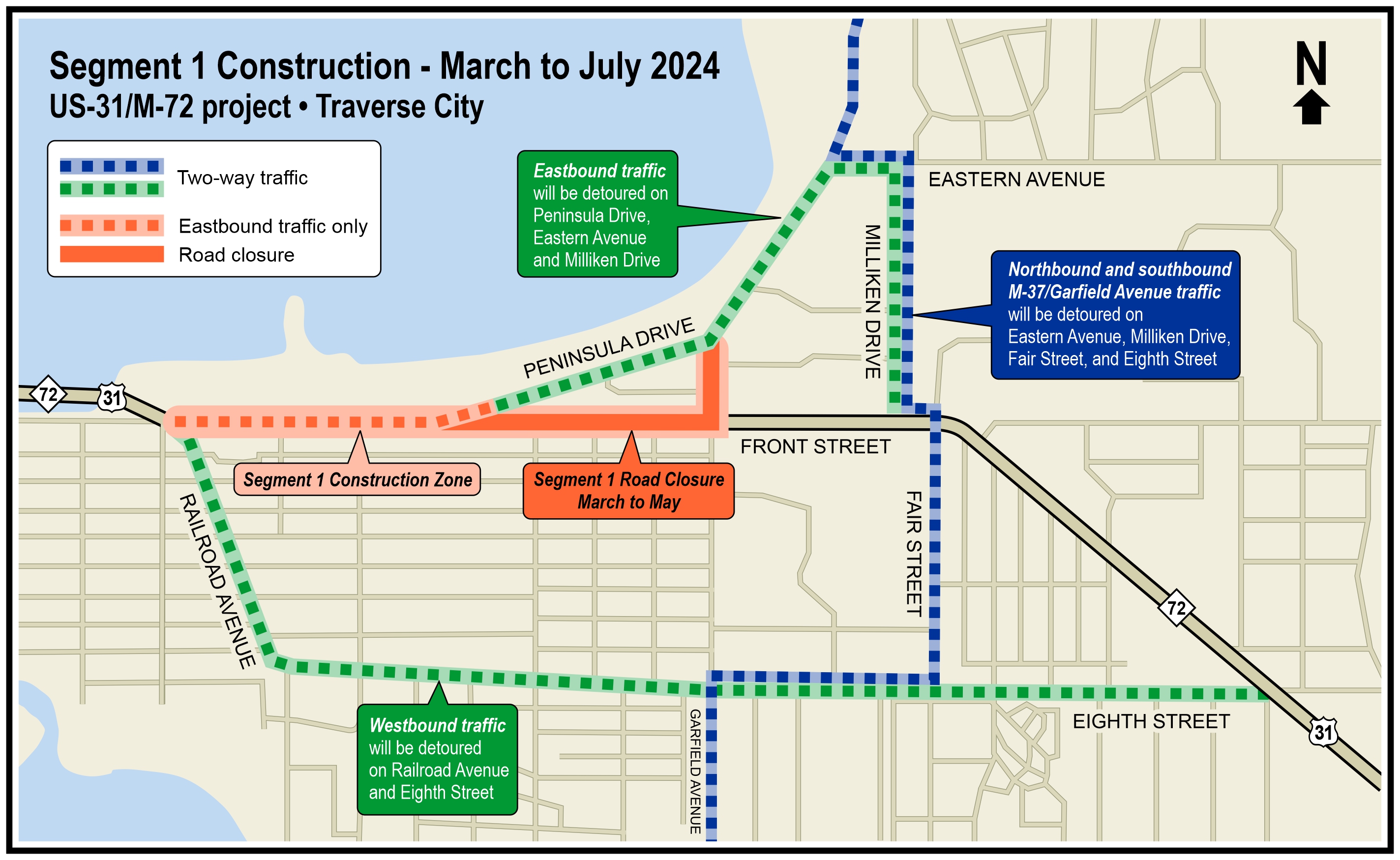 Grandview Parkway Reconstruction Prep Starts September 5
By Beth Milligan | Aug. 24, 2023
Ahead of the planned reconstruction of Grandview Parkway/East Front Street starting next spring, the Michigan Department of Transportation (MDOT) will kick off preparation work on September 5 to pave detour routes and install temporary traffic signals around the downtown Traverse City area – work that will continue through November and require periodic lane closures and traffic shifts.
Over the next two months, MDOT will be laying the groundwork to accommodate major traffic detours that will occur over much of 2024. Fall prep work will including installing temporary traffic signals at the intersections of Railroad Avenue/East Front Street, Railroad Avenue/Washington Street, and East Front Street/Milliken Drive. Those signals will be bagged once they're installed and remain dark over the winter, only being activated next spring once the reconstruction project begins.
MDOT will also temporarily pave the north end of Railroad Avenue this fall to connect directly to Front Street and remove a portion of the center median at Grandview Parkway. Crews will widen the turn radius at the Railroad Avenue/Eighth Street intersection, where a temporary sidewalk ramp will also be installed. Drivers can expect lane closures and traffic shifts around those work sites in the coming weeks, including times when access to Railroad Avenue will be limited and traffic is restricted to one lane in each direction on the Parkway. MDOT will also be installing advance warning and detour signs for the 2024 construction.
All that prep work – along with the planned reconstruction of the Eighth/Union and Eighth/Cass intersections this fall – is meant to accommodate one of the most significant road construction projects in a generation in Traverse City. MDOT is investing $24.7 million to rebuild 2.2 miles of East Front Street/Grandview Parkway from Garfield Avenue to Division Street between March and November 2024. The project will include the replacement of concrete curb and gutter, sidewalk and ramp upgrades, storm sewer improvements, and repairs to the Murchie Bridge over the Boardman River.
Several key intersections – such as Peninsula Drive/East Front Street and the Grandview Parkway intersections at East Front, Union, Hall, and Division – will see lane additions and/or significant design upgrades intended to enhance traffic and pedestrian flow. The downtown section of bayfront TART Trail between the Murchie Bridge and Senior Center is also planned to be redesigned in conjunction with the project, and the City of Traverse City is investing $3.5 million to replace underground water and wastewater utilities. That will include upgrading from a decades-old six-inch water main to a 12-inch main and eliminating an old clay sewer line. That will help reduce infiltration issues and make much-needed improvements to aging underground infrastructure, according to City Water/Wastewater Maintenance Superintendent Justin Roy.
"It's updating and upgrading the old stuff that's out of sight and out of mind, but that's necessary to life," Roy says. "It's a once-in-a-lifetime opportunity."
The depth and scope of the underground utility work adds more complexity to an already-challenging road reconstruction project, particularly when it comes to detours. MDOT is dividing construction work next year into two segments, with unique detours planned for each segment. Segment 1 (pictured, detour map) will take place from March until early July – ending right before the National Cherry Festival – and will cover East Front Street between Garfield Avenue and Grandview Parkway. Work in Segment 1 will also extend north from the Garfield/East Front intersection up to Peninsula Drive by Bryant Park.
From March to May, East Front Street will be closed completely between Garfield Avenue and Peninsula Drive. Garfield will also be closed from East Front to Peninsula Drive. The closure of that L-shaped stretch to all traffic to accommodate utility work will save the city nearly $400,000 in utility costs and shave an estimated three weeks off the project timeline, according to City Communications Specialist Colleen Paveglio. One lane of eastbound traffic will be maintained on East Front Street between Grandview Parkway and Peninsula Drive, with eastbound traffic then detoured up Peninsula Drive to Eastern Avenue and Milliken Drive. The temporary signal at Milliken Drive will allow traffic to either continue east on Munson Avenue or to use Fair Street to get to Eighth Street and go south or west. Old Mission Peninsula residents will also use the Milliken Drive detour to get to and from the peninsula, since Garfield will be closed.
In May, the L-shaped segment will reopen, allowing north/south traffic to resume through the Garfield/Front intersection and for the one lane of eastbound traffic to continue all the way along East Front Street from the Parkway to Garfield (instead of detouring up Peninsula). No westbound traffic will be allowed on East Front Street between Garfield and the Parkway during Segment 1. Westbound traffic will instead use Eighth Street and detour up Railroad Avenue – which will have temporary signals in place to handle the increased traffic – to a new intersection configuration at Railroad/East Front/the Parkway, which will allow cars to enter downtown or go west on the Parkway. Drivers can also access downtown via the Eighth Street intersections at Boardman, Cass, Union, and other cross streets.
Accessing East Front Street businesses during Segment 1 will require using the south alley – key for getting to the fast-food restaurants during construction – and cross streets like Barlow to reach northern sites like NMC's Great Lakes Maritime Academy. While driveway access will be limited along East Front Street itself, MDOT and construction contractor Team Elmer's plan to work with property owners on access options. Commercial traffic looking to go east-west across town will be detoured around downtown completely using Three Mile Road, South Airport Road, and Division Street for the entire reconstruction project (local deliveries along detour routes will still be accommodated).
When Segment 1 is completed, crews will take a break for the National Cherry Festival. The newly complete East Front Street will reopen from Garfield Avenue to Grandview Parkway, and the temporary signals and detour infrastructure taken down around that area. After the Cherry Festival, crews will begin Segment 2 on Grandview Parkway from East Front Street to Division Street – work anticipated to last through November. Crews will focus first on finishing the Grandview Parkway/East Front Street intersection, which will be redesigned into a traditional T-shaped intersection with improved cyclist and pedestrian crossings (meaning cars afterward will come to a complete stop there, with no more continuous westbound green light near Delamar).
Major intersection work will eventually progress west to Union Street and then Division Street – allowing some intersections to remain open when others are down – though road work will be ongoing throughout the entire corridor from July to November. Two-way traffic will be maintained on Grandview Parkway during Segment 2, though it will be down to one eastbound lane and one westbound lane (the medians on Grandview Parkway make for a convenient partition to focus construction on one half of the Parkway at a time and keep traffic on the other half).
Detours for the entire project next year will require coordination with surrounding elements, from nearby traffic signals to adjacent properties. For example, MDOT will look at timing for the temporary Milliken Drive signal given its close proximity to the Fair Street/NMC signal (keeping in mind that traffic coming from Acme and East Bay to downtown will be diverted from Munson to Eighth, significantly reducing westbound pressure on the NMC signal). MDOT also plans to coordinate with TCAPS and NMC on detour impacts, since school will be in session at both TC Central High and the college when construction starts in the spring and the Milliken Drive detour is active.
The entire reconstruction timeline is contingent on weather and numerous other factors that could affect everything from the start date to when Segment 1 ends and Segment 2 begins. "We need to do everything in our power to be done (on time), but there are things outside of our control, like weather and a road that's over 70 years old," says Project Manager Nick Broad of Team Elmer's. Tonya Wildfong, also of Team Elmer's – which will focus the bulk of its manpower on this major project next year – says patience will be key in 2024.
"The community was great when we did the Miracle Mile (on US-31) and when we did Eighth Street," she says. "We know next year is going to be challenging, given the depth of the work and the volume of the work involved. We want to do it as safely and efficiently as we can and appreciate everyone's patience. As we usually say, it's worth the wait."
Comment
Three-Campus Plan Comes Into Focus for County, City
Read More >>
Join Us For a Special Fall Recess Wednesday at Seven Hills on Old Mission!
Read More >>
Seven Fall Festivals and Celebrations Up North
Read More >>
City Updates: Commission Votes, Fish Survey, Senior Center Tree Project
Read More >>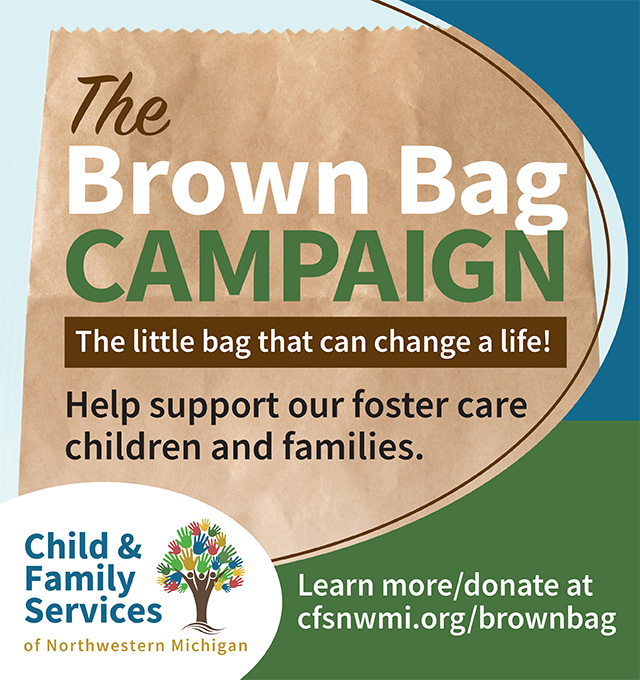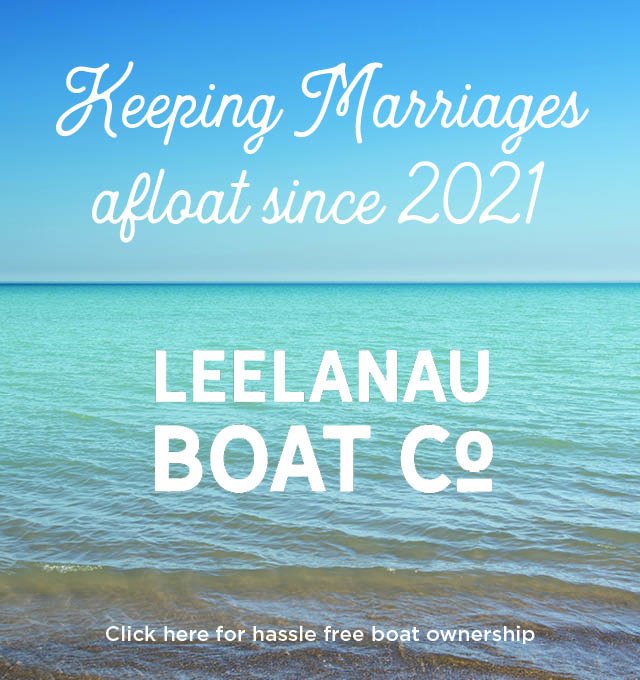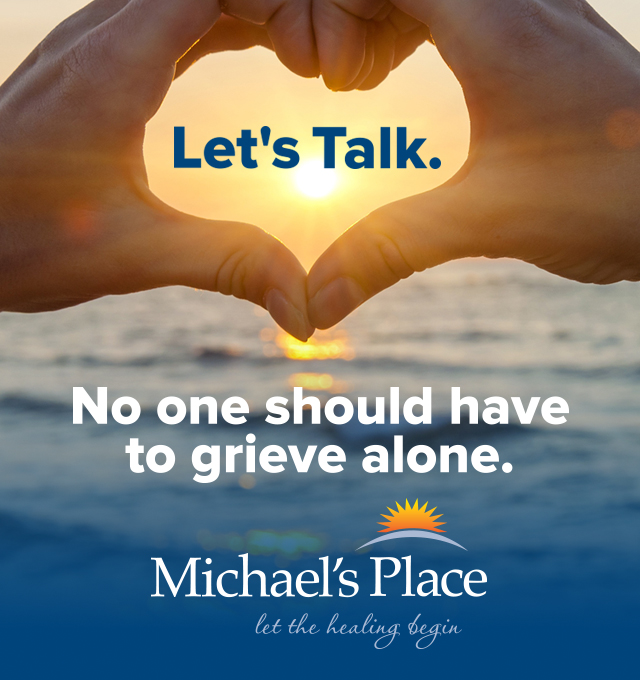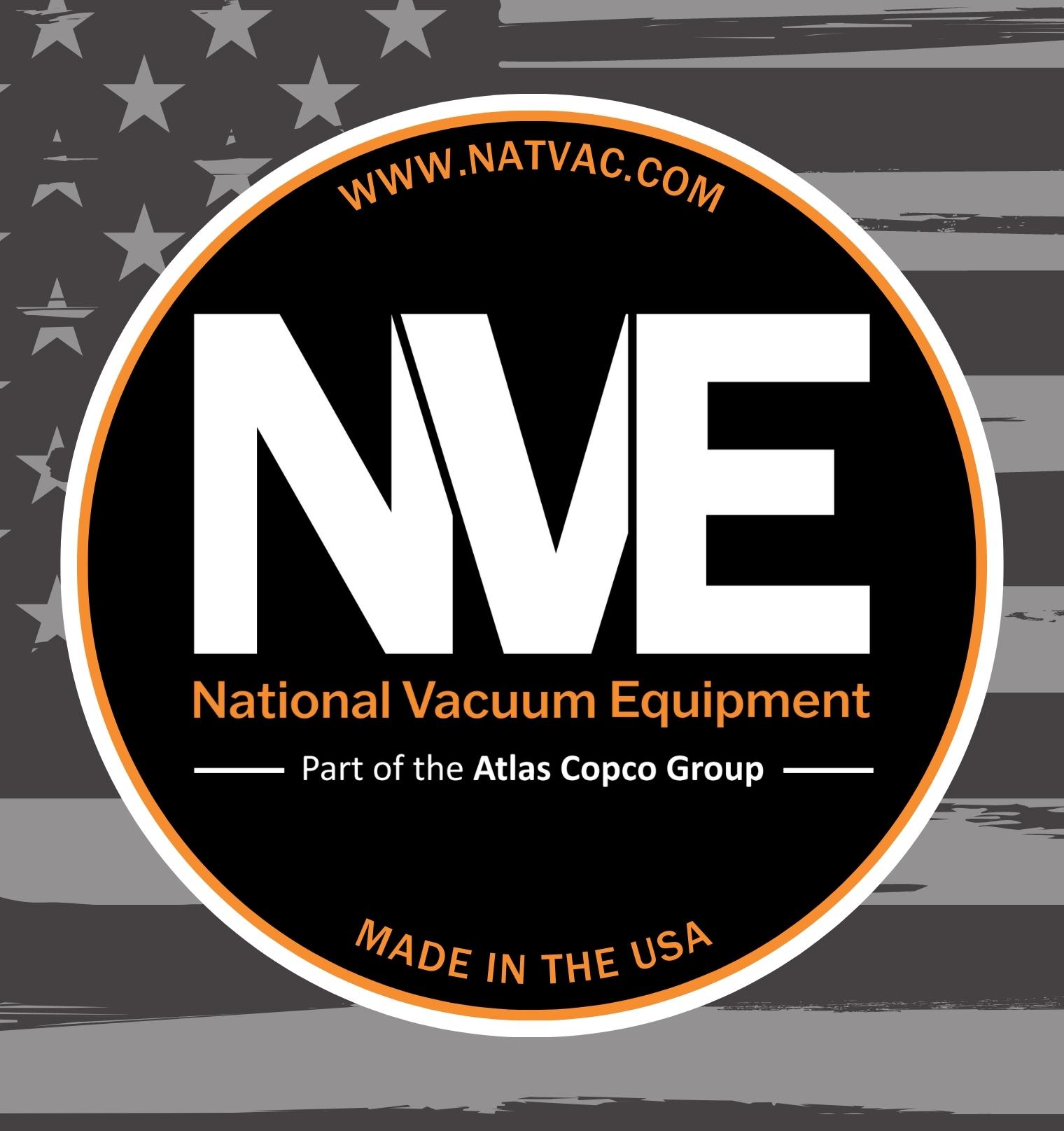 How A Local Car Dealership Added 'Free College' To Its List Of Employment Benefits
Read More >>
Affordable Housing, Mixed-Use Development Possible On Woodmere
Read More >>
Impact100 Traverse City Announces Latest Grant Recipients
Read More >>
Three Hundred Miles in 24 Hours
Read More >>
Building Peninsula Shores
Read More >>
GT County Commissioners Approve Peninsula Parks Funding, Remote Work Policy
Read More >>
Munson to Ramp Up Outpatient Efforts, Regionalize Inpatient Care
Read More >>
Man Arrested After Concerns Over Blair Township Threat
Read More >>
Join Us For Fall Recess Next Week at Seven Hills on Old Mission Peninsula!
Read More >>
Man Arrested After Standoff in Central Neighborhood
Read More >>