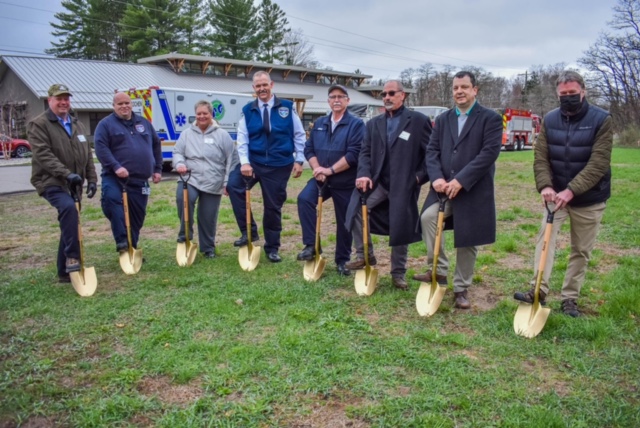 Green Lake Township Breaks Ground On New EMS Building
By Beth Milligan | April 16, 2021
Green Lake Township broke ground Thursday on a new emergency services building on Tenth Street near the Township Hall in Interlochen - the culmination of 21 years of planning to expand and construct a new fire station next to the existing building.
Approximately 50 people attended the outdoor groundbreaking ceremony Thursday. Township voters in August approved a not-to-exceed 20-year, $3.2 million general bond to pay for a new emergency services facility and other related improvements. The new facility is expected to be up and running in January 2022.
Daryl Case, Green Lake Township's emergency services chief, says the new facility will assist his department with providing better services. "The facility will have fire suppression in the sleeping quarters," Case says. "There will be a dedicated exercise/workout area and classroom for training and sponsoring education programs...this station will be conducive for our 24-hour staffing, and I believe it will assist with recruitment and retention of first responders."
Case says the new facility will have a decontamination/disinfecting area separate from normal department activities, laundering equipment for firefighting gear, SCBA compressor and filling station, equipment storage, modern apparatus bays, and a maintenance area off of the apparatus floor. According to township leaders, the more functional facility will translate into quicker response times for calls.
"In the last four-plus years, our residents have seen us grow from a volunteer fire and basic life support agency to a 7/24/365 staffed advance life support and firefighting agency," says Township Supervisor Marv Radtke. Township leaders credit the late Rose Corneillie, who passed away in 1995, for leaving a substantial family trust donation to the fire department to start the account for the project.
Consultant Fleis & VandenBrink of Traverse City began working on the current project in 2017 as part a governmental complex master plan. F&V is providing design and construction engineering services. The township's current fire-rescue facility will be used for township administration, including offices, meeting space, storage, and training.
Photo credit: Green Lake Township
Comment
Road Commission to Vote on Decertifying Bluff Road
Read More >>
City to Pursue Building Two New Fire Stations
Read More >>
Traverse City Horse Shows Is Back, And We Have Your Inside Access And Tickets
Read More >>
Histories & Mysteries of Northern Michigan
Read More >>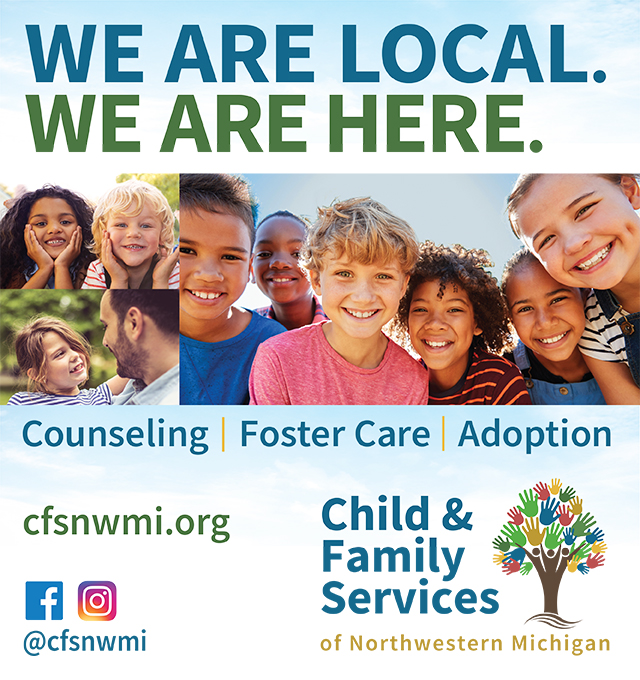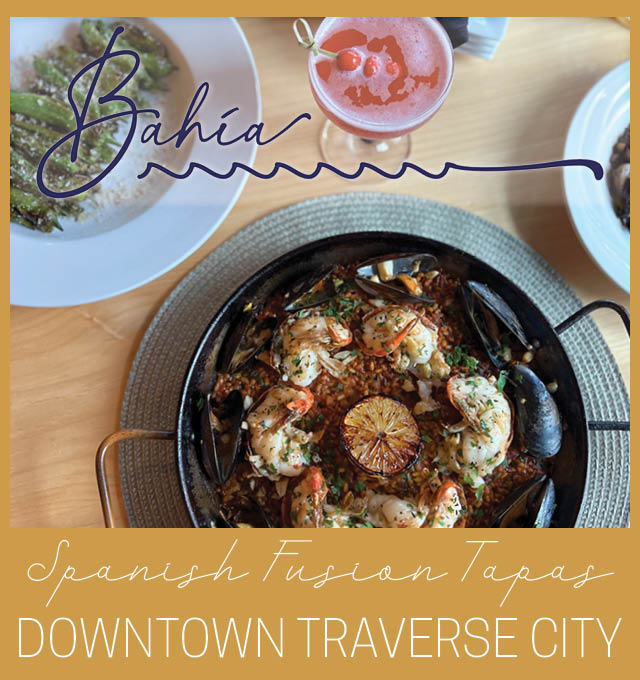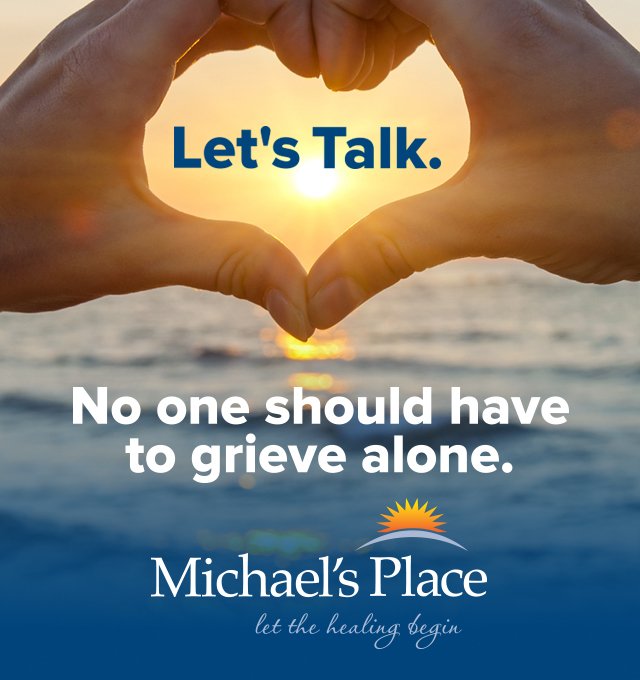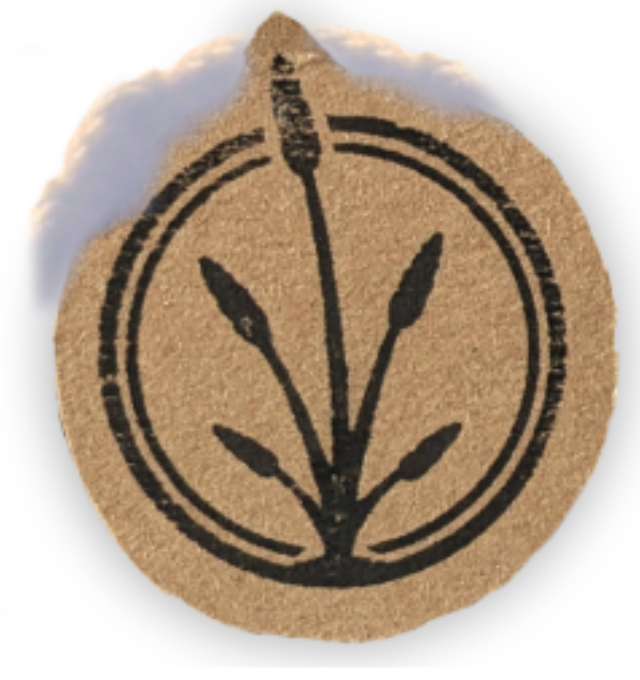 Public-Private Partnership Proposed To Bring Indoor Sports Facilities to TC
Read More >>
Downtown TC Updates: Parking Lot Reconstruction, Deck/Riverfront, Events
Read More >>
TC Man Faces Multiple Charges in Drug Bust
Read More >>
More Details Emerge on Proposed Brown Bridge Quiet Area Expansion
Read More >>
Networks Northwest Lands $150,000 Child Care Grant From The State
Read More >>
More Dollars, More Say: Traverse City Becoming Metropolitan Planning Organization
Read More >>
Amidst Nationwide Boom In Popularity, Does Traverse City Have Enough Urgent Care Capacity?
Read More >>
GT Band Eyes 2024 Completion of Herkner Road Housing Project
Read More >>
Interlochen Man Charged With Drug Possession After Popping Wheelie, Fleeing Police on Bike
Read More >>
County Commissioners Discuss Per Diem Spending, BATA Debate
Read More >>