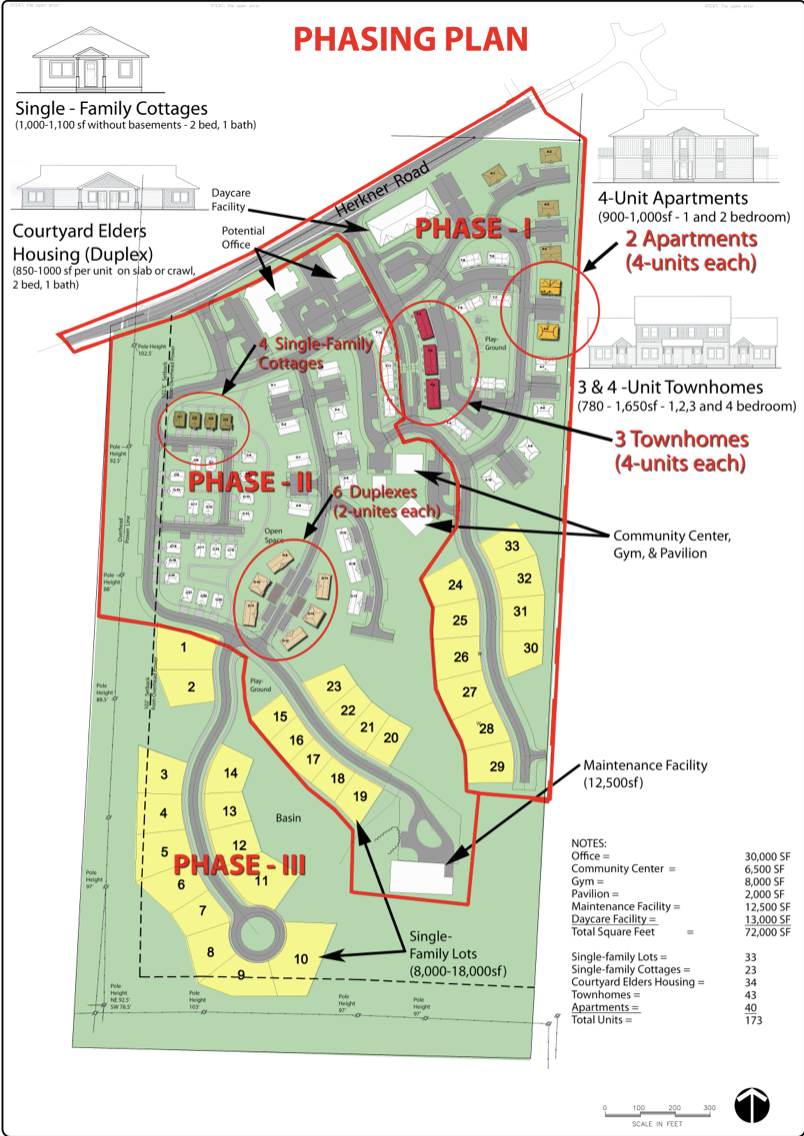 GT Band Eyes 2024 Completion of Herkner Road Housing Project
By Beth Milligan | March 16, 2023
The Grand Traverse Band of Ottawa and Chippewa Indians is targeting a 2024 completion date for a multi-purpose housing development on 72.51 acres of trust land off Herkner Road in Traverse City.
According to a GT Band release and project rendering (pictured), the Kchi-Noodin Kaamdaakiing Development will feature 33 single-family lots, 23 single-family cottages, 34 duplexes for elders housing, 43 townhomes, and 40 apartments, for a total of 173 residential units when completed. The units will be offered to income-qualified applicants who will pay no more than 30 percent of their income toward rent and utilities, according to the release.
The GT Band has been working on the project since 2014, when it acquired the property for $440,000 from net earnings of tribal enterprises. Since then, the GT Band has worked to put the land into trust, developed water/sewer/road infrastructure, and secured Michigan State Housing Development Authority, Indian Housing Block Grant, American Rescue Plan Act (ARPA), and congressional funding. According to the release, the development will be built in phases at a total estimated investment of $28 million. Amenities listed for the site include a community center, offices, gym, pavilion, and daycare facility.
Comment
Road Commission to Vote on Decertifying Bluff Road
Read More >>
City to Pursue Building Two New Fire Stations
Read More >>
Traverse City Horse Shows Is Back, And We Have Your Inside Access And Tickets
Read More >>
Histories & Mysteries of Northern Michigan
Read More >>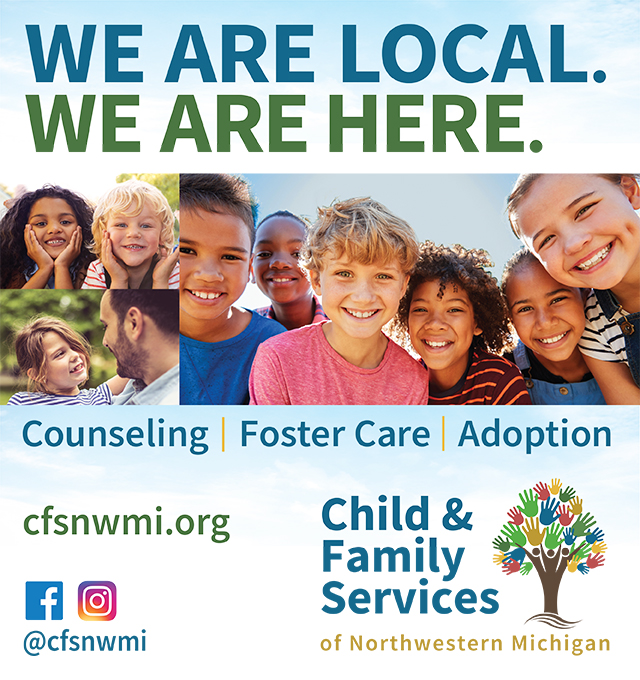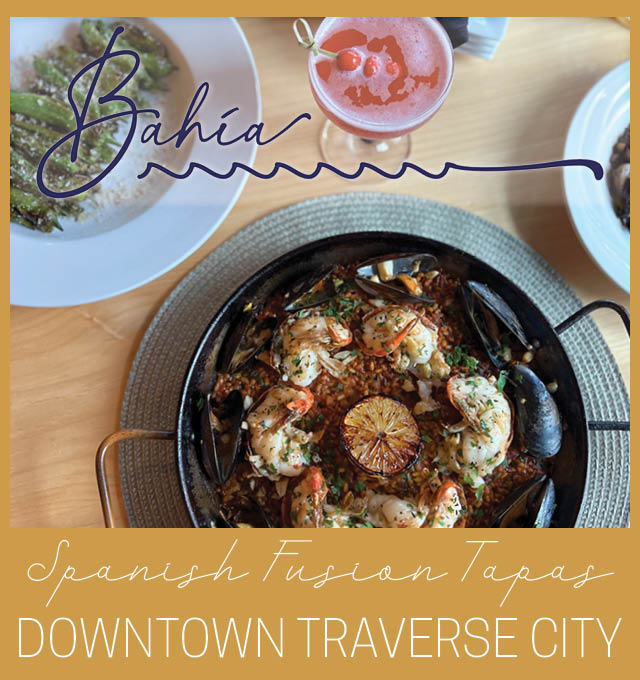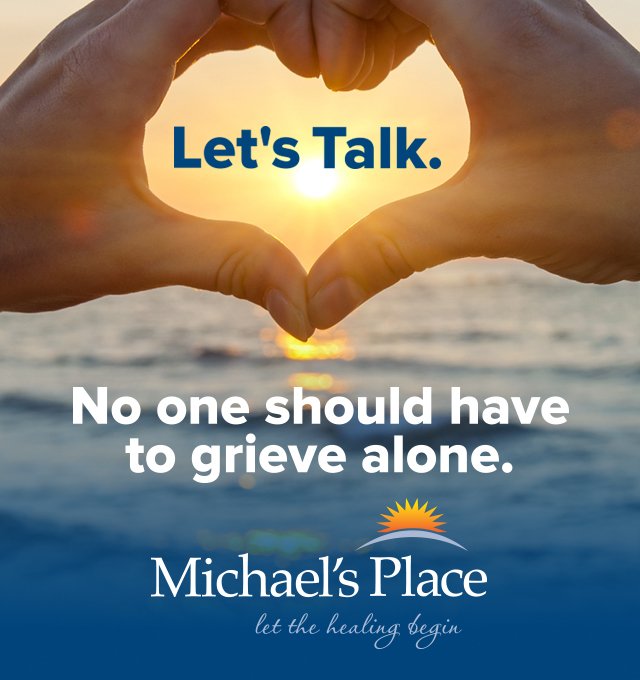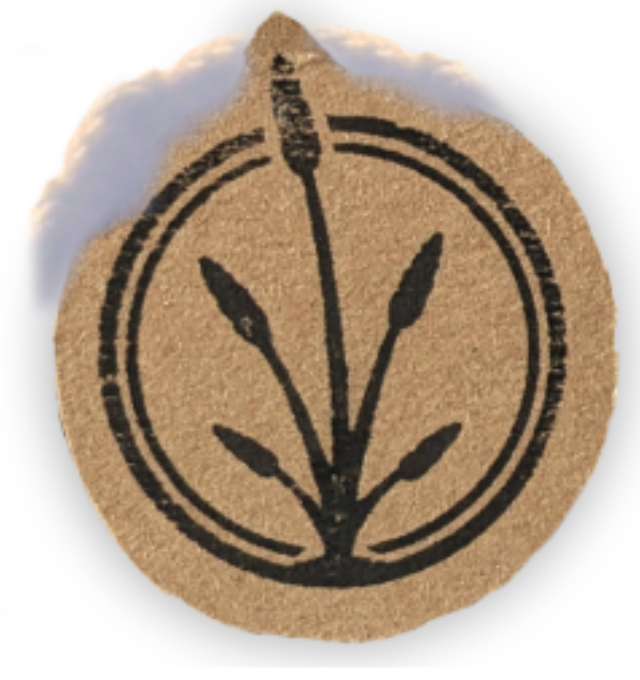 Public-Private Partnership Proposed To Bring Indoor Sports Facilities to TC
Read More >>
Downtown TC Updates: Parking Lot Reconstruction, Deck/Riverfront, Events
Read More >>
TC Man Faces Multiple Charges in Drug Bust
Read More >>
More Details Emerge on Proposed Brown Bridge Quiet Area Expansion
Read More >>
Networks Northwest Lands $150,000 Child Care Grant From The State
Read More >>
More Dollars, More Say: Traverse City Becoming Metropolitan Planning Organization
Read More >>
Amidst Nationwide Boom In Popularity, Does Traverse City Have Enough Urgent Care Capacity?
Read More >>
GT Band Eyes 2024 Completion of Herkner Road Housing Project
Read More >>
Interlochen Man Charged With Drug Possession After Popping Wheelie, Fleeing Police on Bike
Read More >>
County Commissioners Discuss Per Diem Spending, BATA Debate
Read More >>