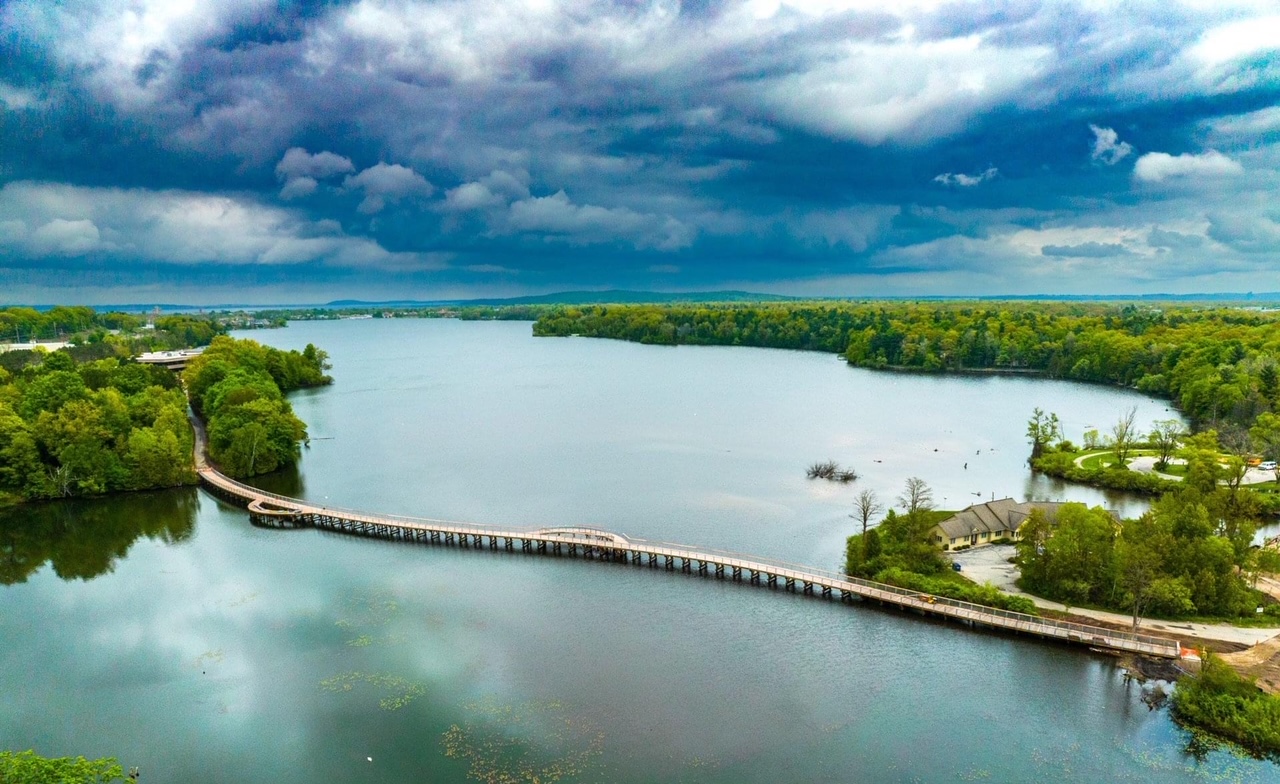 Happy Trails: A Look At The Numbers And Impact Of TART's Boardman Lake Loop Trail
By Craig Manning | Sept. 7, 2022
Since the Boardman Lake Trail Loop opened on July 1, it has become arguably the most popular part of the entire TART Trails network, attracting more than a thousand walkers, runners, cyclists, and other explorers every single day. But just how popular is the Boardman Lake Loop compared to other local trails – and what does its massive success mean for local businesses, community events, area connectivity, and future TART projects?
According to TART CEO Julie Clark, the trail counter at Medalie Park tracks an average of more than 1,100 users per day. Weekend use is even higher, with peak Saturday-and-Sunday counts hitting as high as 1,700 daily users this summer. "That's almost double what a busy section on the Leelanau Trail gets, for reference," Clark says of the loop's weekend traffic. "And then on Grandview Parkway, we're typically seeing about 1,200 counts a day in July. So, we're talking very similar use [on the Boardman Loop as we see on Grandview], and you know how busy the TART is on Grandview Parkway."
Clark notes that, in terms of peak traffic, the sections of the TART along the Parkway are still the most well-traveled in the entire trail network. Around Cherry Festival time, for instance, that section of the TART counts more than 5,000 users per day.
Still, the popularity of the Boardman Loop is notable, especially given how much more interest the trail is getting now than it was even a year ago. In 2021, TART finished a substantial phase of construction that extended the trail on the west side of Boardman Lake from its previous terminus at 14th Street to the Northwestern Michigan College (NMC) University Center. Even with that extension, though, Clark says the Boardman Lake trails were only attracting about half as many users before Team Elmer's installed the crossings to Logan's Landing that completed the loop.
No surprise, then, that Clark points to the loop aspect of the trail as its biggest popularity driver.
"Anecdotally, what we continue to hear is that it's a doable loop," she says. "It's doable walk; it's a doable run; it's a doable bike ride. People who maybe only used [the disconnected sections of the trail] once or twice are now incorporating the loop into their daily or weekly routine. I think there's just something in human nature that gravitates toward a loop."
Whatever the reason for the Boardman Lake Loop's outsized popularity, the trail is starting to impact the local community in ways that transcend simple trail counter statistics. Locals can certainly expect to see it at the heart of more community events in the future: The annual Thanksgiving Day Turkey Trot, for instance, has announced plans to redo its five-mile course this year to incorporate the Boardman Loop.
Businesses located along the trail, meanwhile, are starting to see the benefits of having a popular pedestrian attraction just steps away.
"We get daily business from it – probably 10-20 people," says Russell Springsteen, owner of Right Brain Brewery. "We are pretty visible, as the trail is 30 feet from our patio. If I had to guess, the first four weeks that the loop was open, 20,000 people used it. That is my estimate from trying to count users in a 15-minute patches. Traffic is starting to ease up, but every day, all day, there are people walking and biking." Springsteen finds that Right Brain's walk-ins from the trail are "99 percent locals," many of whom are exploring parts of town they rarely if ever visited thanks to the trail.
Also getting extra exposure thanks to the Boardman Lake Loop is NMC's University Center, which offers students a chance to earn degrees locally from university partners like Central Michigan, Davenport, Ferris State, Grand Valley State, and Michigan State. NMC Communications Director Cari Noga tells The Ticker that the Boardman Lake Loop is helping generate some extra buzz around the University Center and its programs, which have sometimes gone overlooked in the past simply because of the building's distance from the rest of NMC's campus.
NMC is capitalizing on the extra visibility: In time for the loop's official ribbon-cutting in August, the college installed a banner on the east-facing side of the University Center which Noga says "lists all our partners at that campus," including partner universities and The Greenspire School, which now offers high school classes in University Center classrooms.
"The University Center has been a gem since it opened in 1995, awarding more than 9,000 degrees to community members in popular fields like healthcare, business and education," Noga says. "With the completion of the Boardman Lake Trail, NMC is excited about the potential for future students to discover all that's available on this campus, including summer College for Kids classes."
Clark is proud of how the loop is helping integrate off-on-their-own spots like Right Brain and the NMC University Center into the Traverse City community. She's also curious to see whether the trail could do something similar for Logan's Landing – once the premier shopping destination in northern Michigan, now a property challenged by its age, decades-long decline, and proximity to the Boardman River. While Clark says she hasn't yet spoken to tenants at Logan's Landing about what, if any, benefit they've gotten from loop traffic, she does feel that the trail has helped breathe new life into the adjacent Medalie Park.
"Medalie really feels like a park now," Clark says. "It was a bit more of an outpost before. But I'm there every week, and I see all sorts of things happening there now: families gathering, a lot of kayaking, a lot of paddle boards. There's just a lot more activity there than there was even a few years ago."
Notably, a real estate listing for the east side of Logan's Landing complex – which has been for sale for several years – now touts both the completed Boardman Loop and the evolution of Medalie Park as key draws that "only make this property more viable as an investment and tourist destination."
Future TART development also has the potential to create even more connectivity around Logan's Landing. Clark says TART is currently in talks with numerous players – including Grand Traverse County Road Commission, Garfield Township, Blair Township, and the Michigan Department of Transportation about potentially installing a bridge or underpass over/under South Airport and then building a non-motorized trail along the Cass Road railway "that connects to the soccer fields and starts to really get us into that southern area of the county."
As that project and other potential trail extensions come into focus, Clark says TART will be using the Boardman Loop project as a new template for best practices.
"What we did with the loop is take the time to listen and gather feedback, and try to make sure we were designing a trail that articulated and then met community needs and values," Clark explains. "That approach is something that I think we want to replicate on future trails. Because it turns out that, when you stop, and you listen, and you try to address or meet those needs, what you end up with is a pretty fantastic project – one that has immediate community buy-in and immediate community impact."
Comment
TSO To Launch Summer Concert Series In New Civic Square Downtown
Read More >>
New Nonprofit Aims To Help Homebuyers Bridge The Gap Between Mortgage Approvals And House Prices
Read More >>
Do It Yourself: Why A Top Traverse City Chef Is Learning To Fix Ovens And Stoves
Read More >>
Sports: The Final Frontier For Northern Michigan Tourism?
Read More >>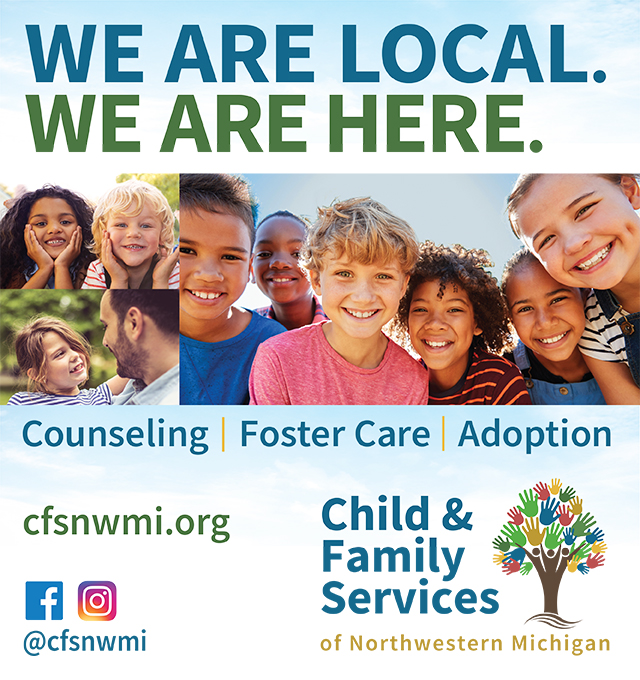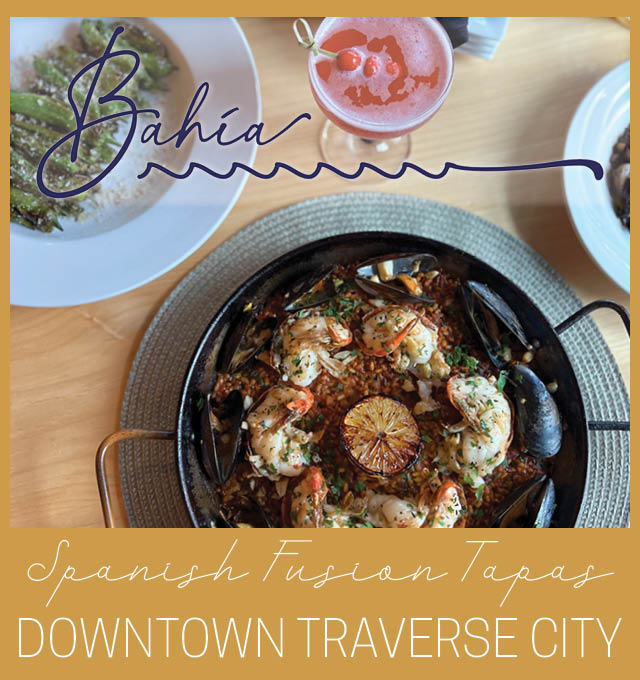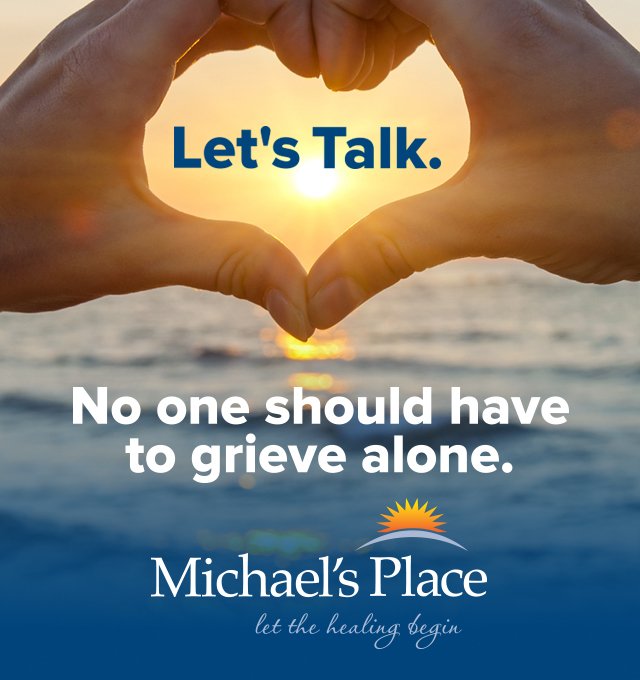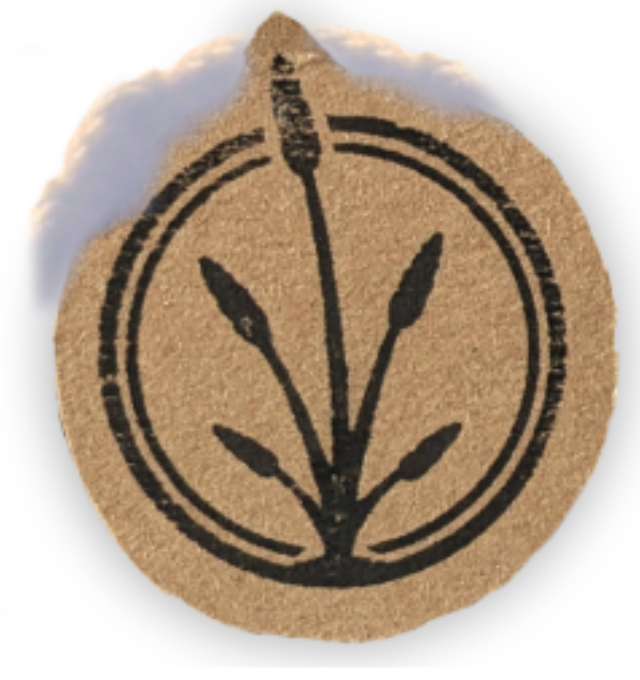 Parallel 45 Theatre Cancels 2023 Summer Season
Read More >>
Breakwater Seeks PILOT From City For Workforce Housing
Read More >>
Two Garfield Township Residents Arrested In Drug Bust
Read More >>
Join Us For Recess Tonight At The Parlor & Win a $300 Downtown Gift Card!
Read More >>
Local Runner Wins Gatorade Player Of The Year Award
Read More >>
Michigan Brewers Guild Honors Traverse City Craft Beer Pioneer
Read More >>
County & City To Consider Consolidating Services at LaFranier, Boardman Campuses
Read More >>
Cinderella To Feature Costumes From Ukraine
Read More >>
Chicago To Perform At Cherry Festival
Read More >>
Agave, White On Rice, China Wok Closing; More Restaurant, Retail News
Read More >>