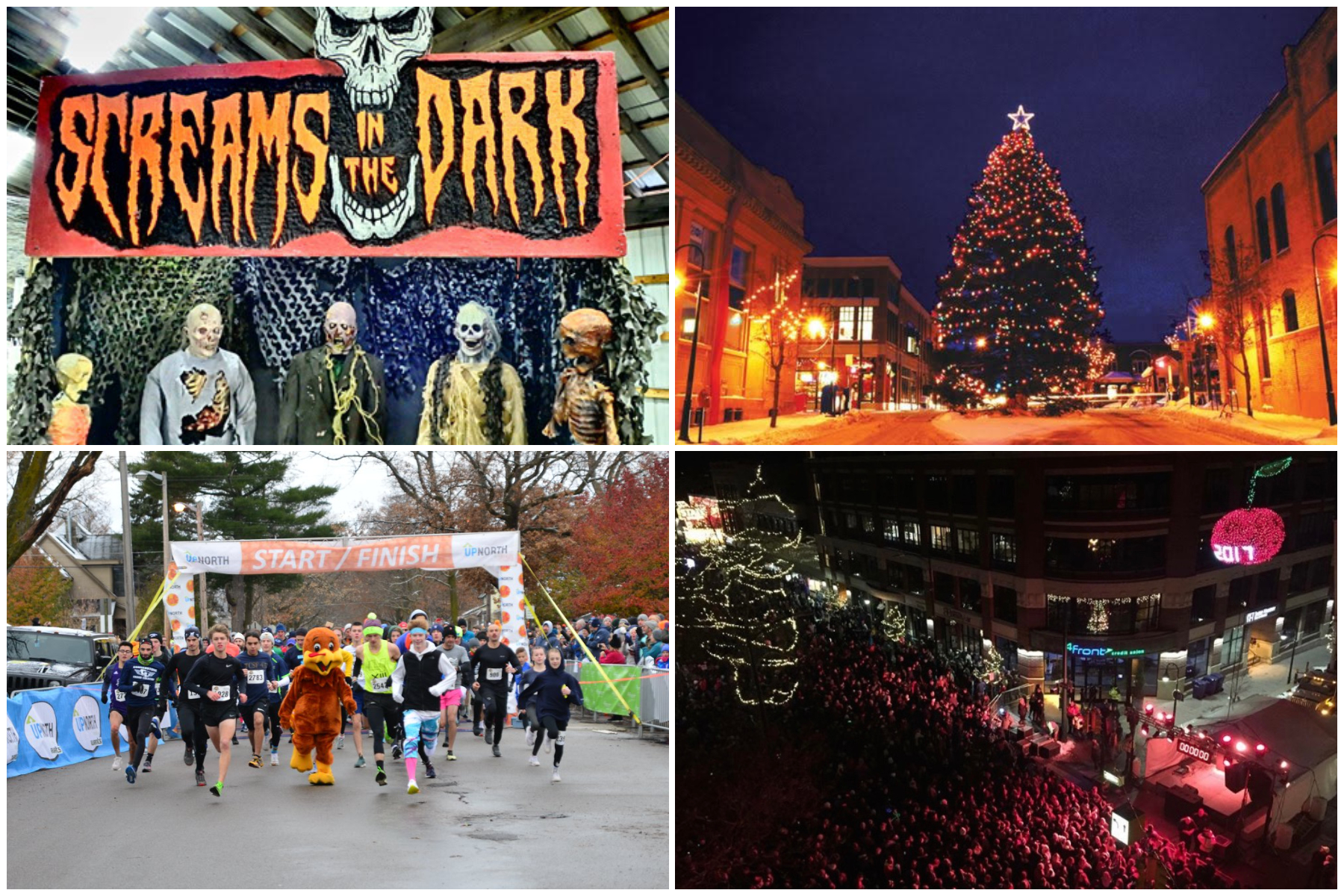 Here Come The Holidays With A (Virus) Asterisk
By Craig Manning | Sept. 27, 2020
The holiday season will likely be fundamentally different this year, as ongoing fears about coronavirus transmission cancel large gatherings and put some traditions in doubt. The Ticker takes a look at nationwide trends and local events to project how this year's holidays might be one-of-a-kind, including a socially-distant Halloween, Thanksgiving without family, and some big changes for Santa.
1. A socially-distant Halloween
Kids going from door to door; households or businesses giving out candy; haunted houses; big Halloween parties: all these traditions are in jeopardy this year. The Centers for Disease Control and Prevention (CDC) recently released guidance regarding Halloween activities, and the news isn't great. Traditional door-to-door trick-or-treating is labeled as "high risk," as are crowded indoor costume parties, indoor haunted houses, or hayrides with people not from your household. Instead, the CDC recommends "one-way trick-or-treating," where individually-wrapped goodie bags are lined up [usually at the end of the driveway] for families to grab and go; or "Halloween scavenger hunts," where kids "are given lists of Halloween-themed things to look for while they walk outdoors from house to house admiring Halloween decorations at a distance."
Nick Viox, experience coordinator for Traverse City's Downtown Development Authority (DDA), confirms that the annual Downtown Traverse City Halloween Walk has been cancelled for this year.
As for haunted houses, many of northern Michigan's scare-centric attractions are still going forward for 2020, but modified. The Ghost Farm of Kingsley, which typically includes both haunted house and haunted trail attractions, will only be operating the haunted trail this year; guests will be required to wear facemasks and sign a waiver that includes acknowledgement of COVID-19 risks. Screams in the Dark at the Northwestern Michigan Fairgrounds will also proceed – albeit with masking and hand sanitizing requirements.
2. Thanksgiving without family?
The day before Thanksgiving is typically the biggest travel day of the year. But per a study from data intelligence firm Morning Consult, 68 percent of Americans are planning to travel less this season, and 47 percent say their typical family holiday gatherings – including Thanksgiving dinners – will be canceled altogether.
Cherry Capital Airport (TVC) Director Kevin Klein says that neither Thanksgiving nor Christmas have ever been the airport's bread and butter. "Normally, TVC's busiest time of year is the last week of July to the first weekend of August," Klein tells The Ticker. "The holiday is busy, but usually a third of the summer."
Still, the airport director is cautiously optimistic that travel will still happen around the holidays.
"Our current forecast – no science behind it – [is that] we will be down about 30-40 percent of last year's numbers," he says. "This is based on the improving percentages we have seen in the last few months. Travel is returning…Americans want to see family and friends during the holidays, and this year that will hold true."
Families that do get together might have more time to spend one-on-one. Out-of-the-house Thanksgiving traditions such as the Up North Media Turkey Trot races in Downtown Traverse City and Black Friday shopping could are both up in the air. Brian Hagerty, race organizer for the local Turkey Trot, says the event is still on as of now and that he's hoping it happens "with fingers crossed." Most races this year have gone the virtual route.
As for Black Friday, the CDC has labeled "going shopping in crowded stores" as one of the highest-risk Thanksgiving activities, and many major retailers have already announced that they will be scaling back Black Friday operations this year. How actual Black Friday hours or strategies will change due to COVID-19 remains to be seen.
3. Early holiday shopping
According to Google, 75 percent of U.S. shoppers plan to do more online shopping this holiday season. That could mean a challenging season for local retailers – though the same Google report indicates that 66 percent of shoppers intend to buy more from local businesses, many of which have doubled down on online shopping and curbside pickup options this year.
Peter Makin, who owns Brilliant Books, says his online sales this summer were 10 times normal; he expects online and curbside pickup will continue to be crucial throughout the holidays, especially given that current rules allow fewer than a dozen people to be in his shop at any given time. He also expects a longer-than-usual holiday shopping season – not just because of capacity, but also because of stock issues currently impacting book publishing and many other industries.
"In the book world, and in general, it's clear that supply chains are still being compromised because the factory facilities have to engage in social distancing and quarantining," Makin explains. "The publishers have made it very clear that there won't be reprints and there won't be more stock. I think what folks need to understand, whether they're buying books or anything else, is that things are not going to be available in the last week or so of Christmas, or maybe even within December. A lot of people are going to be very disappointed because they will not be able to do last-minute shopping."
Makin adds that Brilliant Books is launching its Christmas catalog this weekend – something the store normally wouldn't do until November.
Though holiday shopping may look different this year, Viox says the DDA is committed to supporting downtown merchants with some of its signature seasonal events. Shop Your Community Day, usually a one-day event, will be spread out over three days this year, from November 12-14. As for December traditions like Ladies' Night and Men's Night, Viox expects those events will go forward in some capacity, but that they are "a little too far off" to make any official decisions yet.
4. Fewer Santa sightings
Will kids be seeing Santa Claus this year, or sitting on his lap to talk through their Christmas wish lists? Viox says the DDA is working with the Downtown Traverse City Association to modify the Downtown Light Parade and tree lighting ceremony.
The Grand Traverse Mall did not respond to requests for comment about what its plans might look like for Santa visits this year. In other parts of the country, though, shopping centers have begun rolling out plans for socially-distant Santa visits or even Santa Zoom calls.
5. A quieter New Year's Eve
Since 2008, Traverse City residents have rung in the New Year downtown with the CherryT Ball Drop. That event typically packs the streets with revelers for several hours on the evening of December 31. Kat Paye of The Festival Foundation, the organization which hosts the event, says the ball drop will happen, but that this year could be a quieter and more socially distant New Year's Eve for all.
"We have plans for both a virtual and in-person event, depending on the climate in December," Paye says. "This large event draws nearly 8,000 annually and benefits local food pantries, so It's a wait-and-see game while being prepared to pivot at a moment's notice. We are excited to ring in 2021 with the giant Cherry dropping from the sky, either online or in person."
Comment
Munson Launches New Stroke Program, Becomes One Of First Hospitals In U.S. To Acquire State-Of-The Art Brain Imaging Machine
Read More >>
Trump Campaign Schedules Two TC Stops Before Election
Read More >>
As More Tenants Leave Downtown TC, DDA Explores Options For Relief
Read More >>
Nissley Earns High Marks In First NMC Evaluation
Read More >>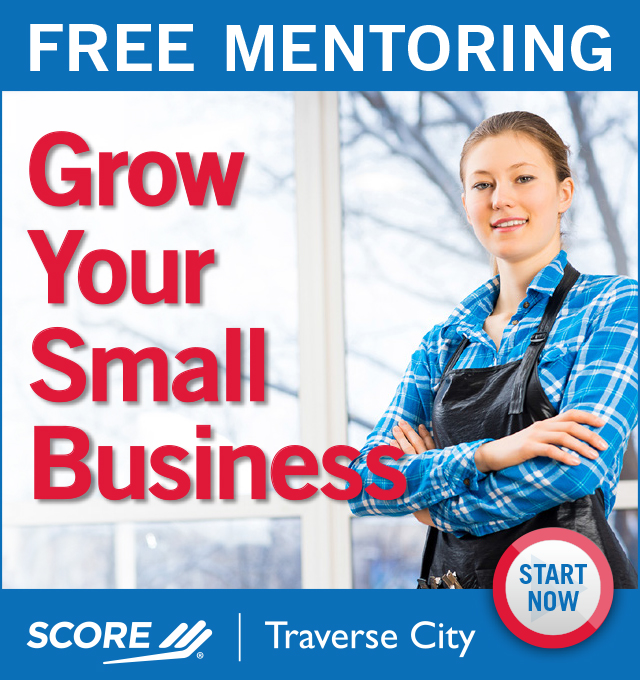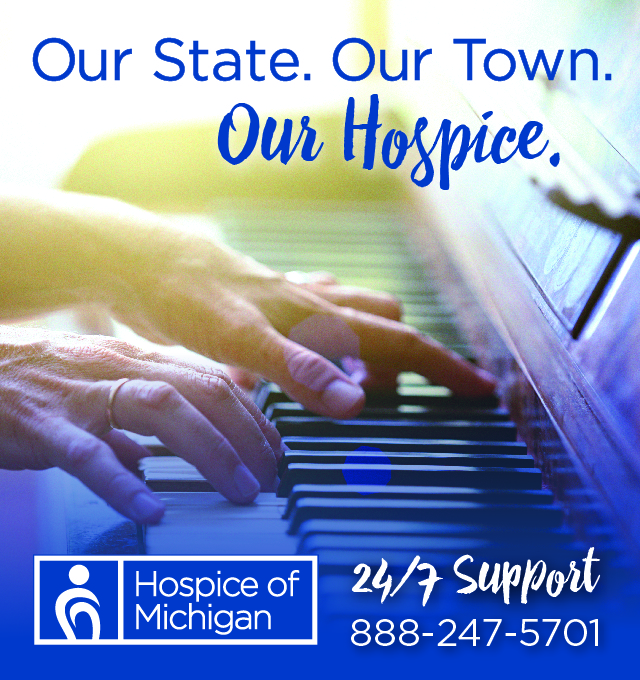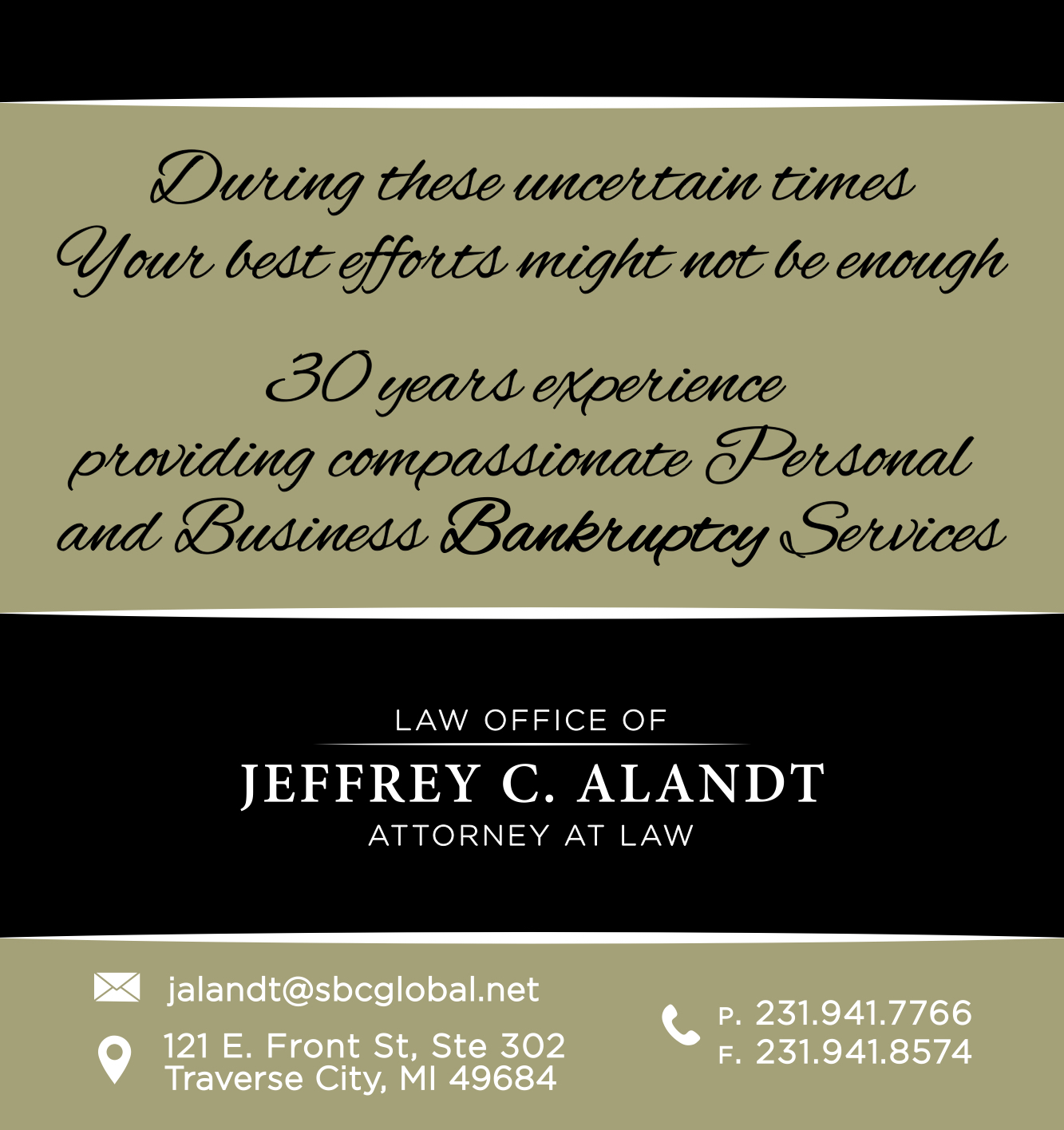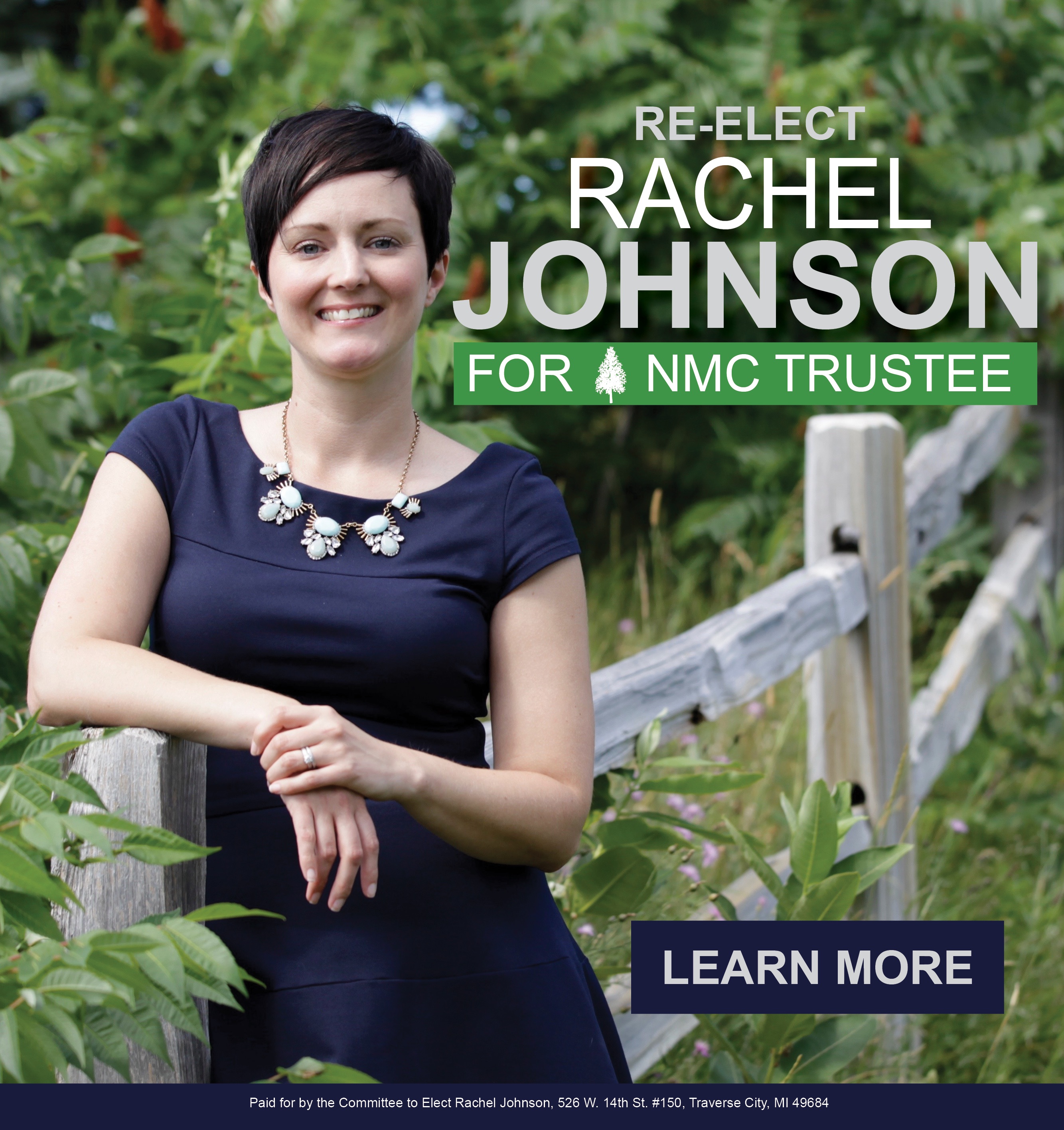 Kingsley Man Charged In Case Of Jogger Killed On River Road
Read More >>
Commongrounds Cooperative Development Awarded $1.5M State Grant
Read More >>
TCAPS Teachers Embrace "Crash Course" On Teaching 2.0
Read More >>
Sunrise Rotary Announces Its Grants
Read More >>
Here's The Latest On Traverse City's Absentee Ballot Numbers
Read More >>
A Nightmare For Michigan Bats?
Read More >>
Pugsley Is Our Entry Into Michigan's Space Race
Read More >>
Details Emerge On PFAS Contaminants In East Bay Township
Read More >>
Master Plan Approved For Civic Center; More Parks Projects Move Ahead
Read More >>
East Front Street Closure Planned Wednesday
Read More >>