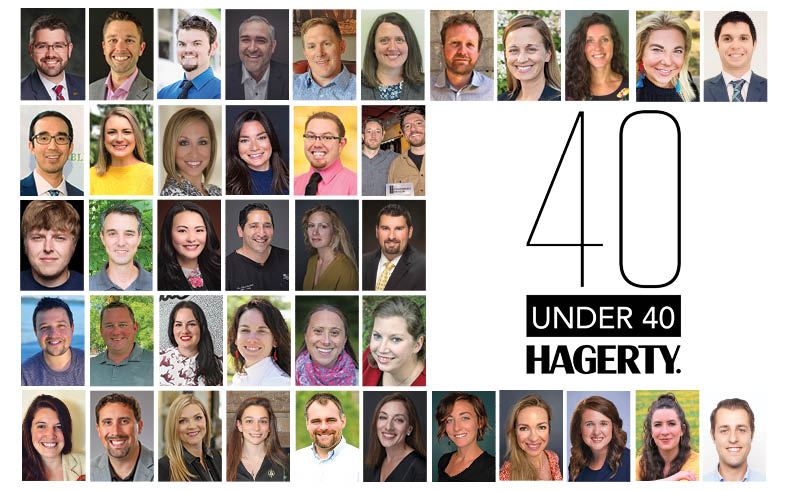 Here's The 2020 40Under40
By Luke Haase | Sept. 1, 2020
Every September, the Traverse City Business News spotlights 40 local professionals under age 40 who excel professionally and in the community. This year marks the 14th anniversary of the annual 40Under40 list of influencers, and the fifth year Hagerty has been the signature sponsor.
The compendium recognizes individuals in Grand Traverse, Leelanau, Benzie and Kalkaska counties under the age of 40 whose professional and community efforts during this past year had the most impact on their community, the region and the economy.
The 2020 class is comprised of 21 women and 20 men (two brothers from the same company count as one). While there are many multi-year recipients, the class includes 20 new faces from a wide range of sectors.
A panel of judges reviewed the submissions and chose the 40 influencers out of 100-plus nominations from the community. The panel included K.K. Trucco, vice president of recruiting for Hagerty; Benjamin Marentette, Traverse City clerk and past 40Under40 recipient; Luke Haase, publisher of the TCBN, Northern Express and The Ticker; Lynda Wheatley, executive editor of Northern Express; and Gayle Neu, contributing editor of the TCBN.
In every other year, a reception has been held to celebrate the winners; unfortunately there's no event this year, though each winner will receive a bag with generous gifts from Hagerty and MAWBY.
The 2020 40Under40 winners are:
Max Anderson
Tyler Bartosh
Tyler Bevier
B.J. Brick
Steve Bulger
Jessica Carland
Nate Crane
Lindsey Dickinson
Hannah Driver
Susan Fisher
Thomas Graber
Craig Hadley
Ashley Halladay-Schmandt
Lauren Harris
Camille Hoisington
Nicholus Kopacki
Nick and Chris Loud
John R. Lutchko
Dan Mays
Ming Mays
Christopher D. Mazzola
Leah Bagdon McCallum
Marc S. McKellar II
Taylor Moore
Ben Nelson
Rochelle Nevedal
Maureen Oleson
Aubrey Ann Parker
Kat Paye
Tricia Phelps
Christopher Radu
Lindsay J. Raymond
Cysilia Schaub
Sam Simpson
Jessica Sullivan
Rebekah TenBrink
Jody Trietch
Christine Vincent
Miriam Picó Younce
Benjamin Yule
To read more about this year's winners, what they've done to make the list and what they have planned next, pickup a copy of the September TCBN on newsstands or read online here. Click here to subscribe and get your own TCBN mailed to your home or office every month.
The nomination process for the 2021 40Under40 opens next May.
Comment
TCAPS To Hold Ribbon Cutting For New Montessori School
Read More >>
City Commissioners Approve Budget, Munson Avenue Rezoning, Pride Resolution
Read More >>
Two GT County Women Arrested for Meth & Fentanyl
Read More >>
Alley Work Will Impact Old Town Garage Access This Week
Read More >>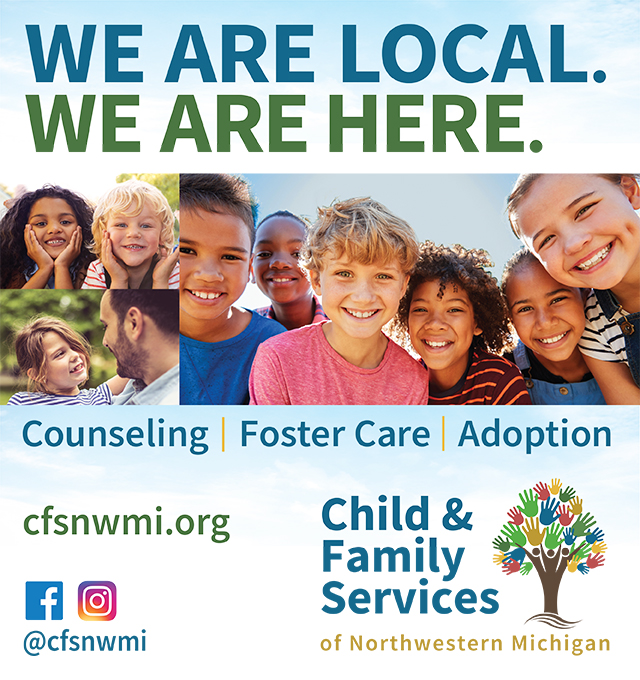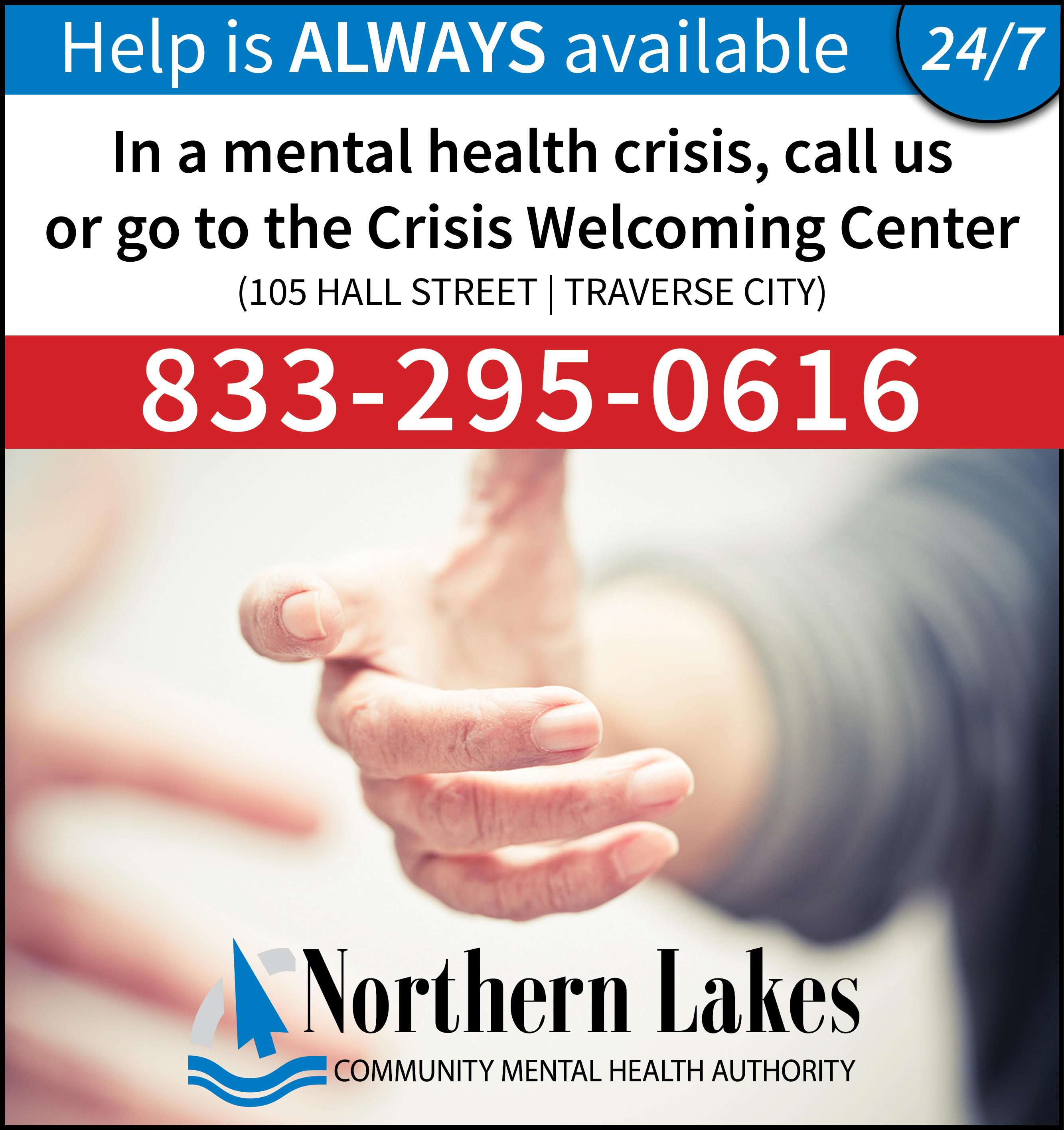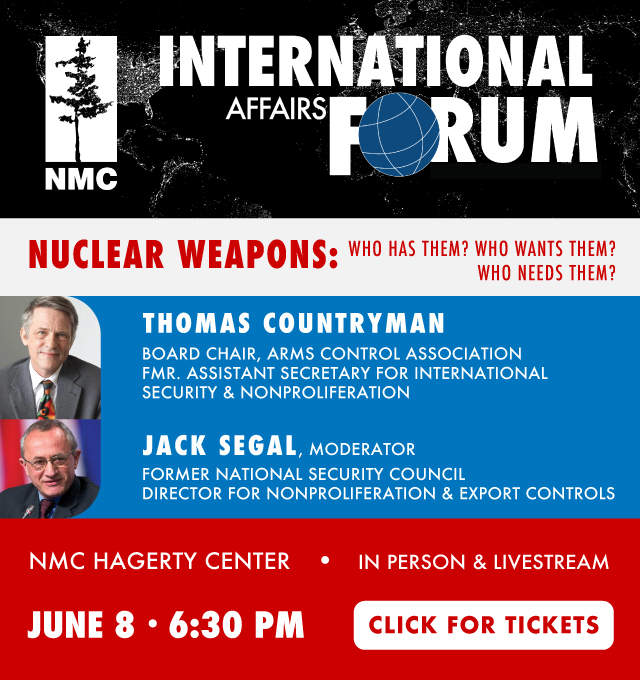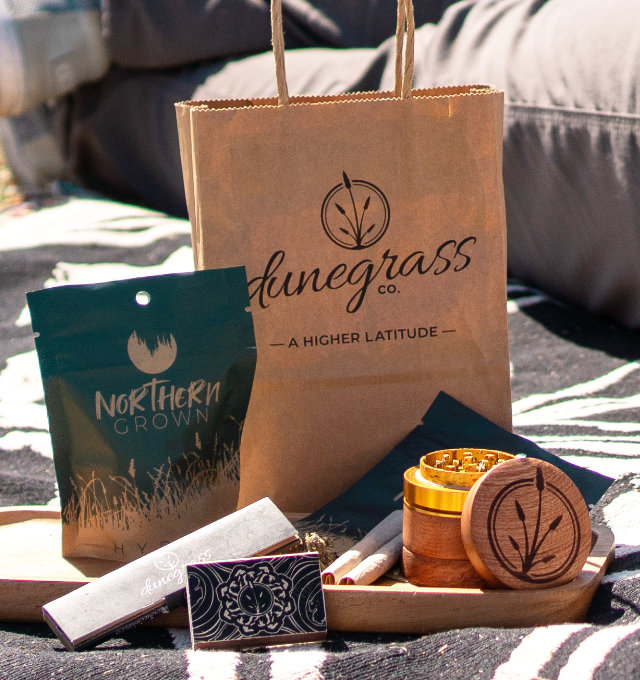 Join Us For Recess on the Water Wednesday - and Win Great Prizes!
Read More >>
How Healthy Are Our Waters?
Read More >>
East Bay Township Considers Changes to Allow More Preschools & Daycares
Read More >>
Traverse City's Graduating Class Of 2023 Wants To Save The World
Read More >>
Seven Hills Opens on Old Mission Peninsula
Read More >>
Off To The Races: An Early Look At 2023 Mayoral And City Commission Elections
Read More >>
DDA Eyes Project List, Citizen Advisory Council for New TIF Plan
Read More >>
First-Ever International Fireworks Championship Coming to TC
Read More >>
Interlochen Cyclist Killed in Car Crash
Read More >>
Is Traverse City Spartan Country?
Read More >>