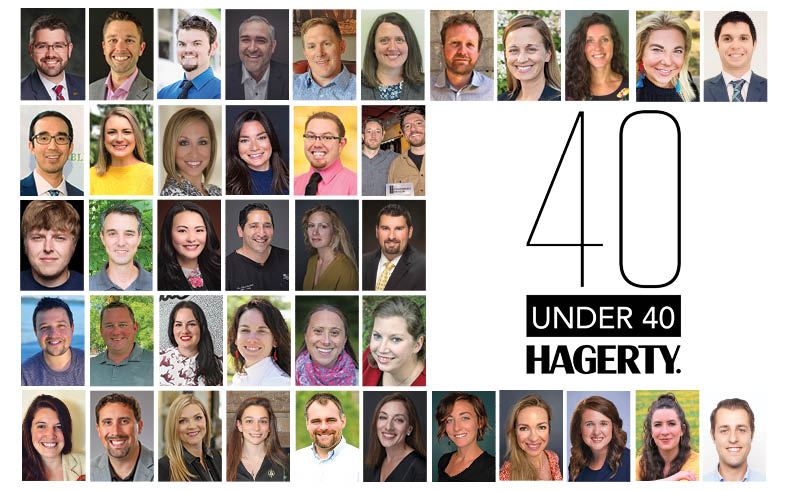 Here's The 2020 40Under40
By Luke Haase | Sept. 1, 2020
Every September, the Traverse City Business News spotlights 40 local professionals under age 40 who excel professionally and in the community. This year marks the 14th anniversary of the annual 40Under40 list of influencers, and the fifth year Hagerty has been the signature sponsor.
The compendium recognizes individuals in Grand Traverse, Leelanau, Benzie and Kalkaska counties under the age of 40 whose professional and community efforts during this past year had the most impact on their community, the region and the economy.
The 2020 class is comprised of 21 women and 20 men (two brothers from the same company count as one). While there are many multi-year recipients, the class includes 20 new faces from a wide range of sectors.
A panel of judges reviewed the submissions and chose the 40 influencers out of 100-plus nominations from the community. The panel included K.K. Trucco, vice president of recruiting for Hagerty; Benjamin Marentette, Traverse City clerk and past 40Under40 recipient; Luke Haase, publisher of the TCBN, Northern Express and The Ticker; Lynda Wheatley, executive editor of Northern Express; and Gayle Neu, contributing editor of the TCBN.
In every other year, a reception has been held to celebrate the winners; unfortunately there's no event this year, though each winner will receive a bag with generous gifts from Hagerty and MAWBY.
The 2020 40Under40 winners are:
Max Anderson
Tyler Bartosh
Tyler Bevier
B.J. Brick
Steve Bulger
Jessica Carland
Nate Crane
Lindsey Dickinson
Hannah Driver
Susan Fisher
Thomas Graber
Craig Hadley
Ashley Halladay-Schmandt
Lauren Harris
Camille Hoisington
Nicholus Kopacki
Nick and Chris Loud
John R. Lutchko
Dan Mays
Ming Mays
Christopher D. Mazzola
Leah Bagdon McCallum
Marc S. McKellar II
Taylor Moore
Ben Nelson
Rochelle Nevedal
Maureen Oleson
Aubrey Ann Parker
Kat Paye
Tricia Phelps
Christopher Radu
Lindsay J. Raymond
Cysilia Schaub
Sam Simpson
Jessica Sullivan
Rebekah TenBrink
Jody Trietch
Christine Vincent
Miriam Picó Younce
Benjamin Yule
To read more about this year's winners, what they've done to make the list and what they have planned next, pickup a copy of the September TCBN on newsstands or read online here. Click here to subscribe and get your own TCBN mailed to your home or office every month.
The nomination process for the 2021 40Under40 opens next May.
Comment
Frankfort In The Spotlight With Film Fest This Week
Read More >>
"Demand Up 300 Percent": Local Builders Share Their Backlogs, Advice
Read More >>
City To Vote On Hiring Firm To Monitor Dam, Adopting Healthier Drinking Culture Plan
Read More >>
From Labor To Race Relations To Grasshoppers, Traverse City Had A Rough Time 100 Years Ago
Read More >>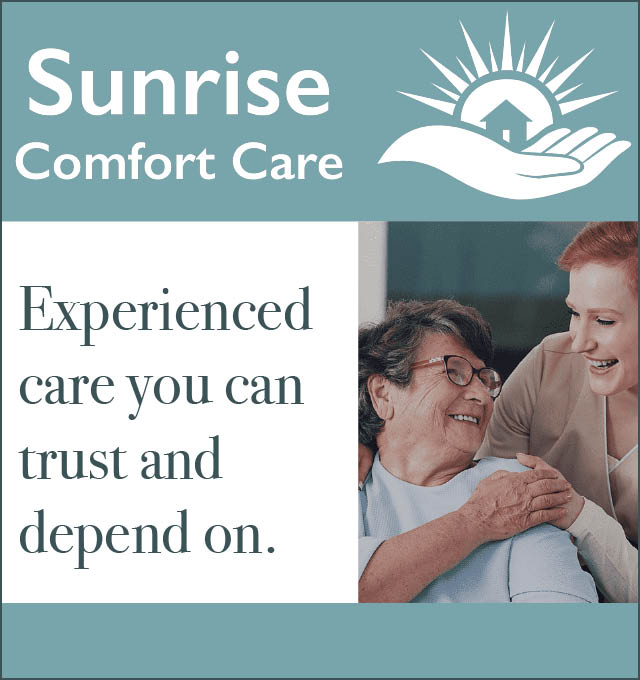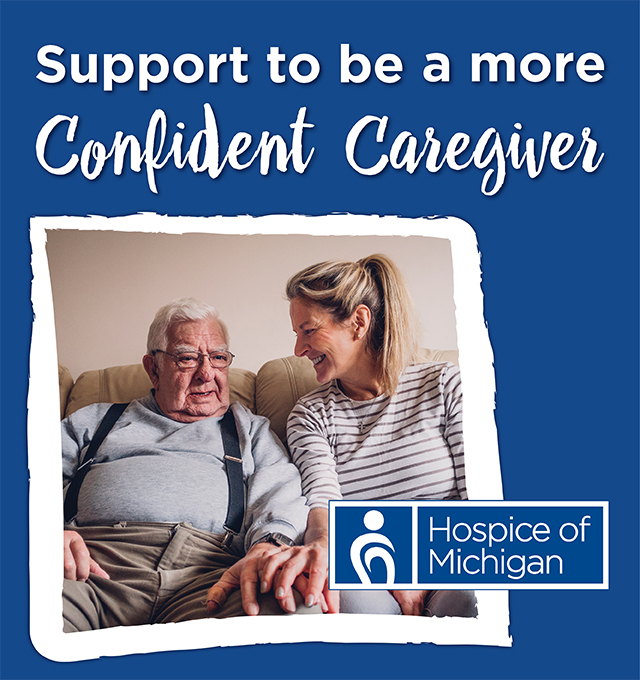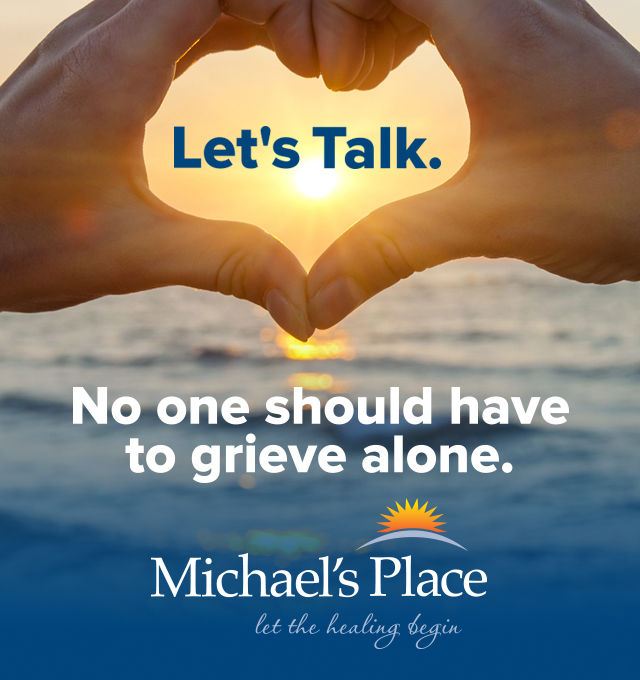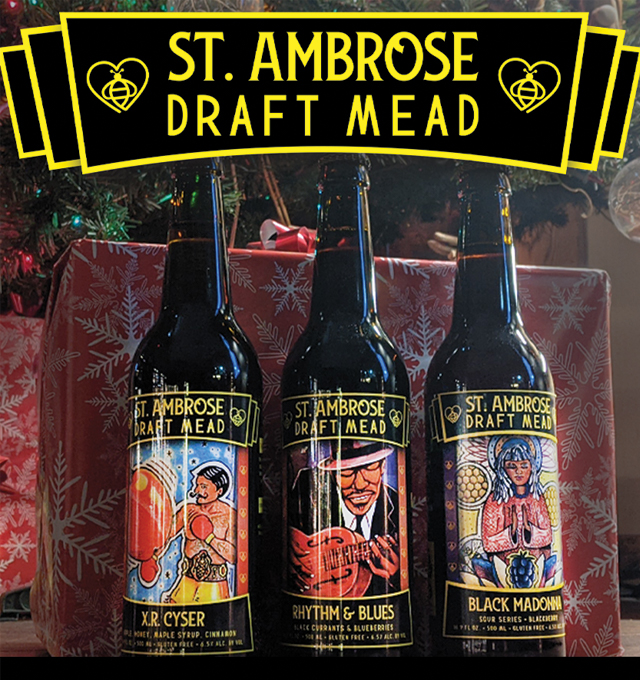 Driver Shortage Now Causing Drastic Measures At TCAPS
Read More >>
This Realtor Can't Find Enough Houses To Sell. So He's Building His Own.
Read More >>
NMC Tabs Its New VP For Strategic Initiatives
Read More >>
Stakes Get Higher For Short-Term Rental Debate
Read More >>
Two Lawsuits Could Shape Future of Recreational Marijuana, Building Heights
Read More >>
TCPD Appoints New LGBTQ Liaison
Read More >>
Crew Lands Annual Honor From TART Trails
Read More >>
Schools' Mask Mandate Debate Lands In Courtroom
Read More >>
Pride Week Coming To TC This Week
Read More >>
Garfield Township To Vote On 216-Unit Apartment Complex, Medical Clinic
Read More >>