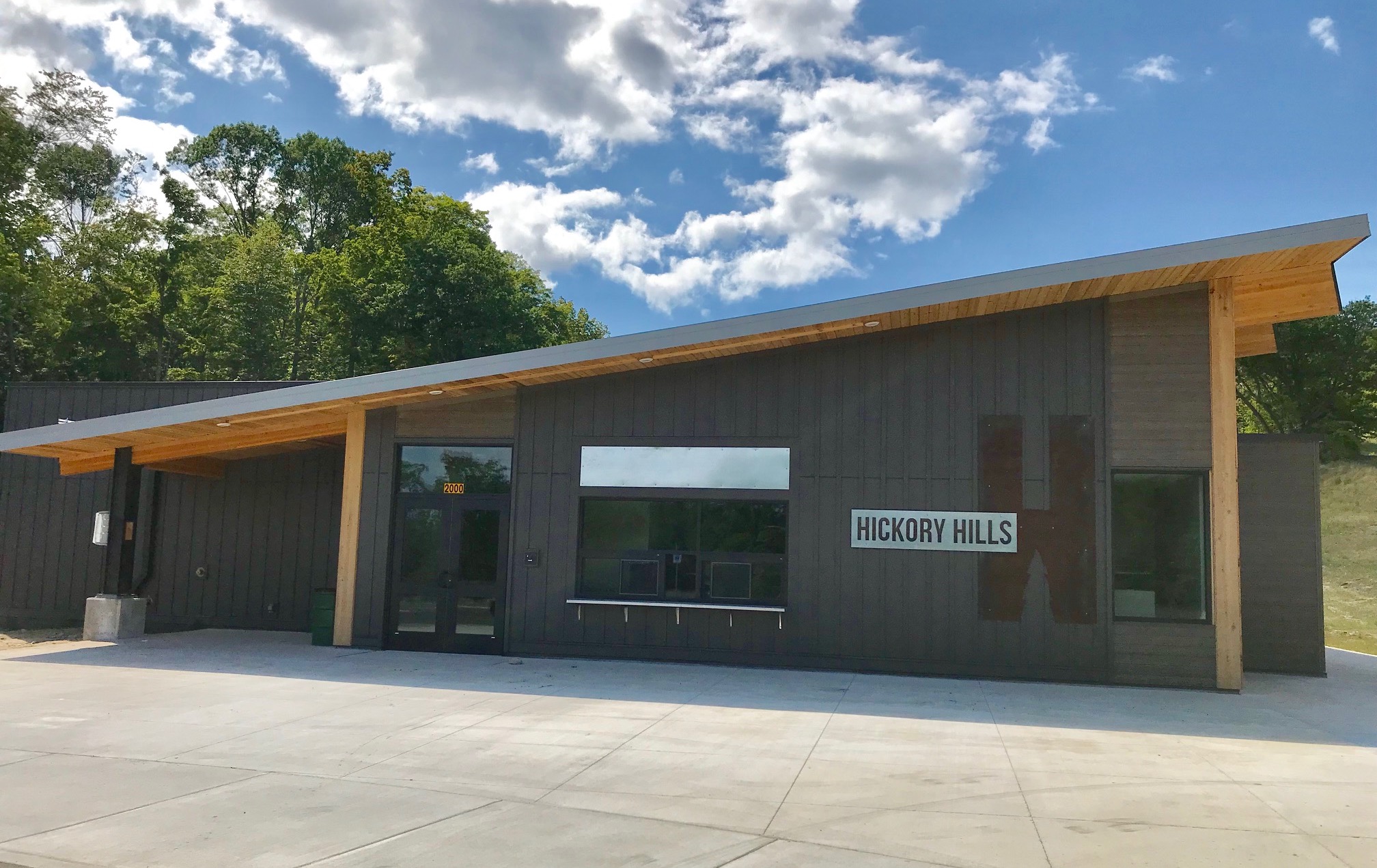 Hickory's Next Big Chapter
By Beth Milligan | Aug. 16, 2019
Following a $4 million improvement project at Hickory Hills Ski Area, city officials are gearing up for the next stage of the park's growth – an expansion that could eventually include a ropes adventure course, climbing wall, zip line, nature center, children's camp, ice rink, and year-round programming and events. The proposed uptick in activity represents a major shift for the park, and is prompting questions on how the city will handle noise, traffic, and parking to reduce impacts on surrounding neighbors.
Garfield Township planning commissioners raised some of those concerns this week at their Wednesday meeting at Garfield Township Hall. While Hickory Hills Ski Area is owned by the City of Traverse City, the park itself resides within Garfield Township, making it subject to the township's oversight. In February 2018, township planning commissioners approved a special use permit (SUP) for Hickory Hills, green-lighting the park's new master plan that outlined several years of planned improvements. The first phase of improvements – including a new ski lodge, parking upgrades, a new maintenance building, new ski runs and infrastructure, and trail and disc golf expansion – is nearly complete.
But the next phase of growth, which could see Hickory Hills become a major year-round events and recreation destination, has township officials more concerned. A letter from city staff lists potential park uses including an amphitheater with outside event entertainment, a challenge/ropes/adventure course, climbing wall, nature center, summer camp for kids, yoga retreat, zip line course, ice rink, and use of the new lodge for up to 26 weddings, corporate retreats, and nonprofit events during summer months.
"We plan on hosting four seasonal events at Hickory Hills for the major activities onsite, including cross-country skiing, disc golf, running, and mountain biking," the city memo continues. "Each event would use the lodge, as well as temporary facilities outdoors (tents, portable restrooms, etc.) to support the event activities." Estimated winter visitors to the lodge are 14,000-16,000 – or 4,000 per month – while off-season visitors will "vary by the month depending on facility reservation levels," with averages estimated at 700-900 per month or 5,600-7,200 annually. The lodge has a capacity of 136, plus more space outdoors, with on-site parking of 182 spaces.
Many of the park's proposed activities are outlined in Hickory's master plan approved by township officials, and are also allowed under Garfield Township's SUP ordinance. That led city officials to believe they had the green light for any planned expansions when they received SUP approval last year. "When we walked away, we thought we had an SUP that allowed us to do the things we have in our master plan," City Engineer Tim Lodge told township planning commissioners. "The intent was to generate revenue for the facility. The summertime park use with these events is a very important thing."
But some township officials disagreed, noting that when they approved the SUP, there was little discussion about specific new uses at the park or how those would impact neighboring township residents. Concerns about those issues halted the use of Hickory for weddings and events this summer, according to Traverse City Parks and Recreation Superintendent Derek Melville. At Wednesday's meeting, Township Planner John Sych said the township should work with the city on amending the SUP to detail any intended uses for the park and outline how impacts from those uses would be mitigated going forward. Township planning commissioners agreed to set a September 11 public hearing on amending the city's SUP for Hickory Hills.
"If there's going to be more activity in the summer months, (we want to make sure) that things like traffic and parking are addressed," Sych said. Planning Commission Vice Chair Joe McManus agreed, saying that some of the activities planned for the park could be "pretty intrusive or invasive" to neighbors. "You're talking about potentially major events every weekend at Hickory Hills," he said. "I'm curious what the neighbors would feel like if there are 26 wedding receptions at Hickory Hills."
Melville told planning commissioners the amount of visitors and traffic to the park in the summer would have no more of an impact than what's already occurring during the busy winter ski season. "The special events that are proposed in the summertime would be similar to the events that we're having in the wintertime as far as impact goes, but of course the activities would be different," he said. But Planning Commission Chair John Racine said he saw validity in concerns about increased year-round activity at Hickory.
"I think staff is raising some legitimate questions we hadn't really talked about…a couple hundred second graders skiing is a little different impact to the area than a couple hundred people drinking at a wedding," he said. Racine said he didn't think it should be a "controversial" process to amend the SUP, but also said the issue shouldn't be ignored. "Maybe we didn't really address these things (before), and we should," he said.
Sych said some issues could be addressed simply by adopting the city's park and public land use policy as part of the SUP, to make it clear to renters and event organizers that they must follow city rules regarding noise, parking, and traffic. City staff also told township officials the city has reached out to the Grand Traverse County Road Commission "to restrict parking to the north side of Randolph only for events," and to work on options for shuttle service and overflow parking during major events.
Melville says he's hopeful it will be only necessary to amend the SUP once – clearly spelling out all future plans at Hickory – so that the city doesn't have to return for township approval every time a new amenity or program is introduced at the park. Some of the proposed improvements are likely many years off, but others – like the climbing wall and ropes course – already have funding attached. City staff and some township officials expressed their desire to not see growth delayed at Hickory, particularly since approval of the park's plans was previously presumed. Township planning commissioner Steve Duell said he was "surprised" the issue was coming back after the board already approved the SUP. "Part of the selling plan of getting the lodge is a year-round use, so I'm for it," he said. "I think Hickory's been a bonus benefit for the community."
If things go smoothly with amending the SUP in September, Melville says the parks department will immediately go to work this fall booking summer 2020 events. The city also plans to put out a request-for-proposals (RFP) in September to find a year-round food provider for the lodge who can offer "creative" options for the anticipated growth in year-round visitor traffic. "We anticipate once we get approval (to amend the SUP), it'll be a busy couple months getting requests in," Melville says. "We're looking at a busy summer next year."
Comment
The Libertarians Are Coming
Read More >>
Are Luxury Condos Still A Good Bet In Traverse City?
Read More >>
City Eyes Volleyball Court Upgrades
Read More >>
Eckerle To Resign From Leelanau Road Commission Following Racial Slur Controversy
Read More >>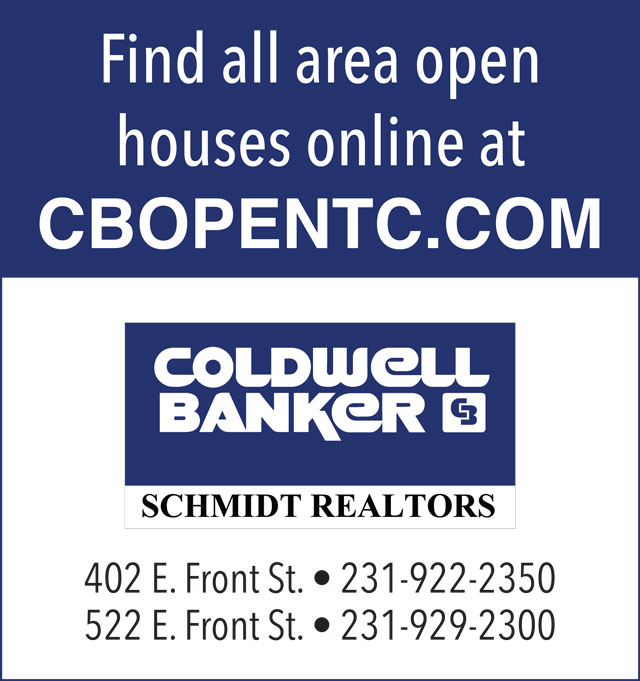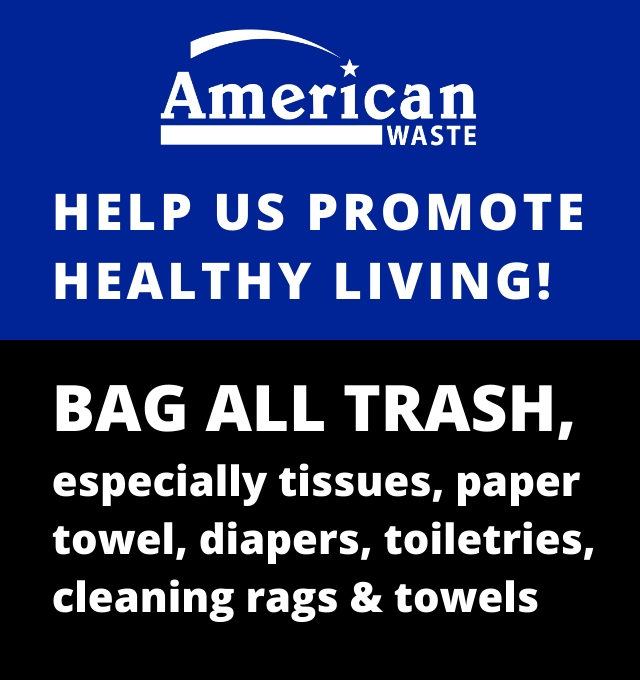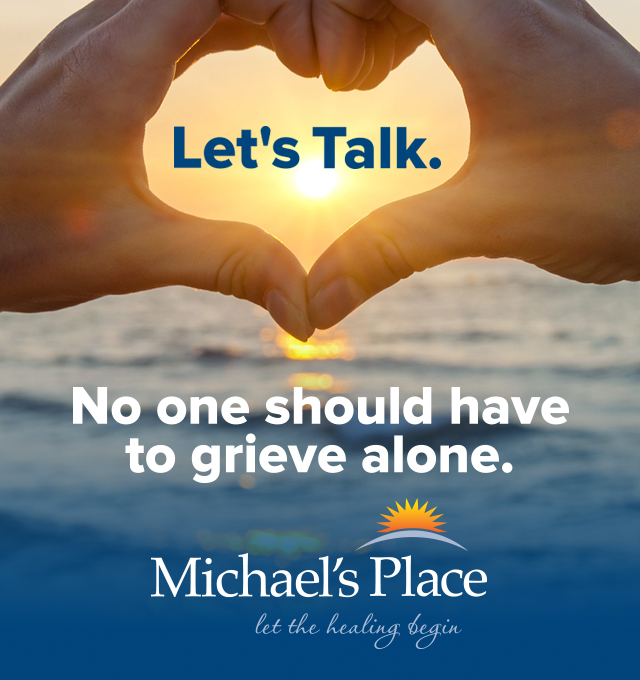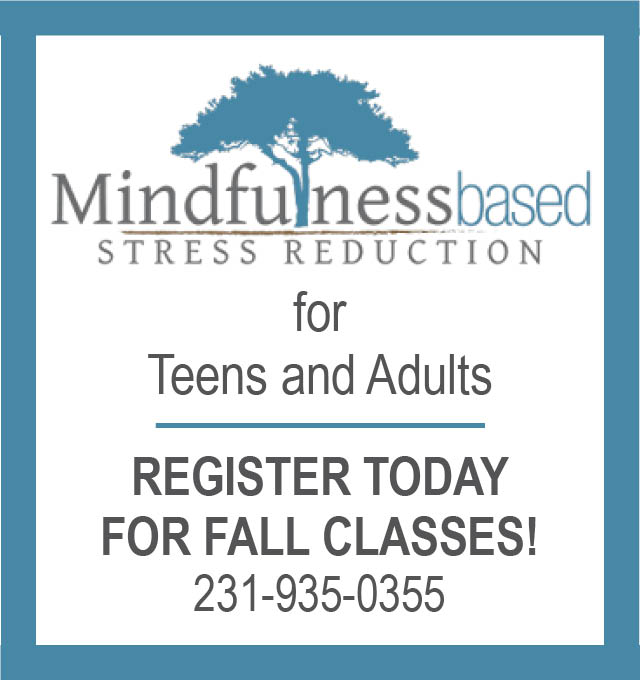 SugarKissed, Busy Bodies Bounce Town Among Businesses Announcing Closures & Sell-offs
Read More >>
No Day At the Fair, But Even Livestock Can Pivot
Read More >>
Putting Final Touches On Fall School Plan, VanWagoner Tackles Multiple TCAPS Priorities
Read More >>
Weathering The Pandemic: Cherry Capital Airport Slowly Rebounds
Read More >>
TC's ATLAS Space Operations Lands NASA Contract
Read More >>
Catch The Latest Stories From Inside Traverse City's Business Scene
Read More >>
New Sidewalk Construction Underway On Boon, Carver Streets
Read More >>
US-31 Work Not Expected To Be Complete Until August 28
Read More >>
Michigan Tech To "Take Over" TCNewTech Pitch Contest Tonight
Read More >>
Local, State Election Results
Read More >>