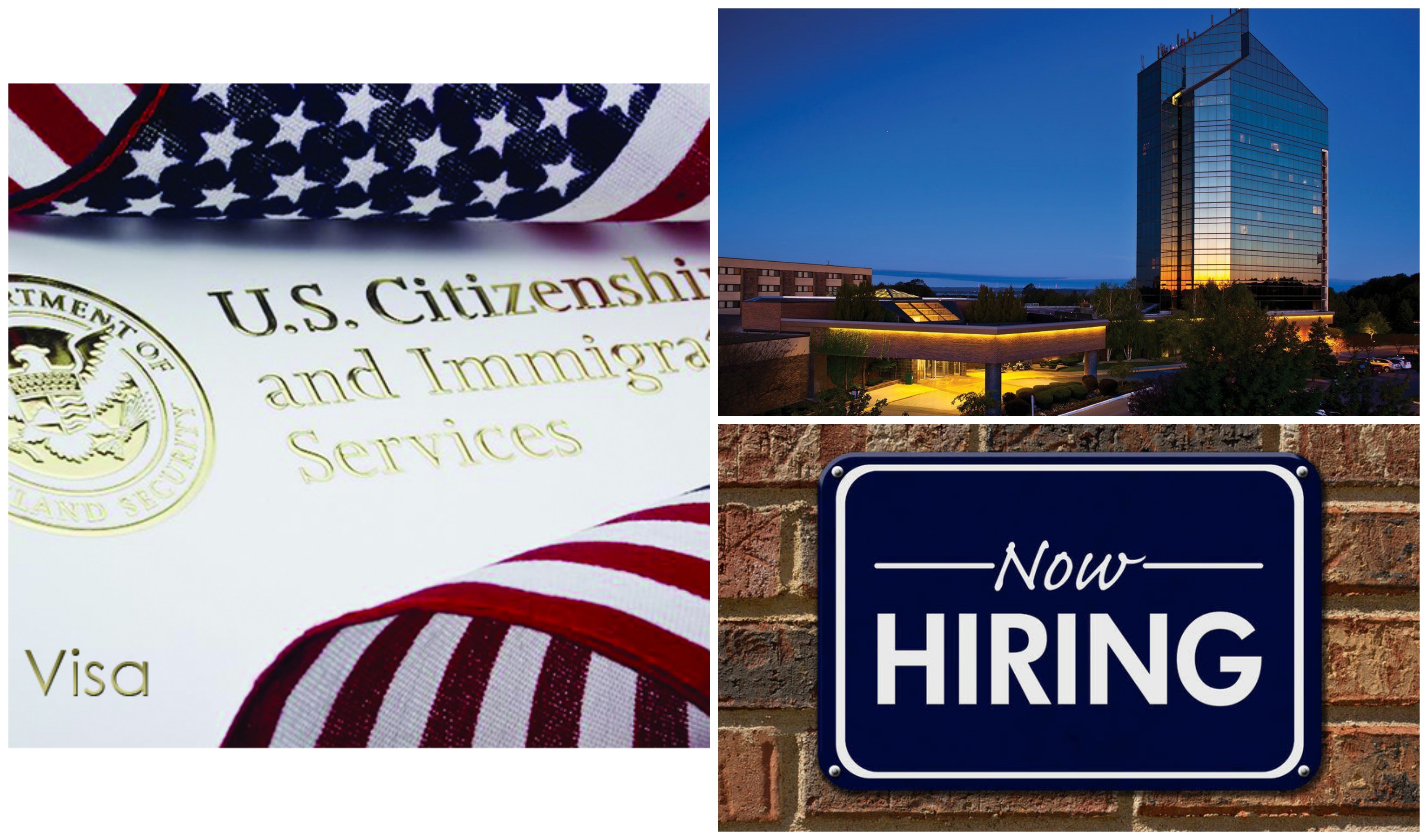 Hotels Fighting Tight Labor Pool And Now Visa Challenges
By Craig Manning | May 10, 2019
With unemployment rates nearing record lows, Traverse City hotels are facing big challenges as they seek seasonal help – including new competition for the popular H-2B visas for foreign workers.
In recent years, the shortage of job candidates has pushed many local hotels to look outside the area or outside the United States for help. Some utilize the J-1 visa, meant for foreign students seeking job experience, training, education, and cultural exchange; or the H-2B visa, which allows "U.S. nonagricultural employers who anticipate a shortage of domestic workers to bring temporary nonimmigrant foreign workers into the U.S."
As unemployment rates have dropped – Michigan's jobless rate was 4 percent as of January – the competition for H-2B visas has heated up dramatically. Each year, the Department of Homeland Security (DHS) issues 66,000 H-2B visas, to be divided equally among the summer and winter seasons. This year, DHS received more than 200,000 applications for those visas, ultimately hitting the 33,000 limit for summer visas in record time. At the end of March, DHS informed Congress it planned to issue an additional 30,000 H-2B visas for the year, but it wasn't until this week that the White House Office of Information and Regulatory Affairs cleared the plan to release those extra visas.
Trevor Tkach, president of Traverse City Tourism, says that H-2B visas are vital to the economy of tourism-driven destinations like Traverse City. Tkach, along with Travel Michigan Vice President Dave Lorenz, recently traveled to Washington, D.C. to lobby for the release of additional H-2B visas.
"H-2Bs help destinations with extreme seasonal demand swings and limited local workforce to supplement employment needs," Tkach says. "They are often jobs that would otherwise go unfilled if not for the H-2B program. For some businesses, the inability to secure H-2B employees could compromise overall quality and productivity, limiting regional economic activity and ultimately hurting the local employees who depend on a robust, fully functioning destination.
Melissa Bonham, general manager for the Bayshore Resort, is crossing her fingers that her hotel gets the eight H-2Bs it is seeking. The Bayshore used the H-2B program for the first time last year, bringing in a small number of housekeepers to help bolster the hotel's summer staff. Bonham says the extra help was "a lifesaver," to the point where she planned on having H-2B workers this year for both the front desk and the breakfast room, as well as for housekeeping. The Bayshore applied for those visas in the first hour the application process was open, and ultimately got approved. But Bonham says DHS approved too many visas, leaving her hotel with eight crucial and as-yet-unfilled positions.
A common criticism of the program is that it limits job opportunities for U.S.citizens. On Monday, Arkansas Senator Tom Cotton tweeted that "Too much cheap labor artificially suppresses wages and takes jobs from Americans," noting that the number of H-2B visas "has doubled since 2009." But Bonham and Grand Traverse Resort Human Resources Director Matt McClellan say that locals just aren't interested in housekeeping jobs or many other hospitality positions, especially given the seasonal nature of the engagements.
"I don't believe it's taking jobs away from anyone here," Bonham says. "I have ads posted for housekeeping jobs basically year-round. We're always taking applications, and I interview everyone that comes through. There's just no one really applying, and when you need an extra 20-some employees for the summer…well, there definitely aren't 20 people knocking on our door, trying to find a job for just three or four months."
The Bayshore will fill about 12 of those vacant positions with J-1 student visa workers. But those visas only last for part of the summer, leaving gaps to fill during the spring and fall. Currently, Bonham and the four other managers at the Bayshore are filling those gaps personally – taking on desk shifts, working the breakfast room, and helping housekeepers make beds and clean rooms. "But we're only five people," she says. "We can't do the work of an entire housekeeping department, and we definitely can't do it every day for five months."
The Grand Traverse Resort is facing even bigger challenges, as it aims to fill approximately 200 seasonal positions. McClellan says the original plan was to use visa programs to fill about 100 of those positions. In total, the Resort was banking on getting 80 workers through the H-2B program, including 55 housekeepers. Like Bonham, McClellan doesn't know how he will fill those jobs locally if the Resort doesn't get its H-2Bs.
"I'm not sure where I am going to source 55 housekeepers in the area that will come and dedicate the seasonal timeframe for us from May through the beginning of November," McClellan says. "It's a very tough position. It's physically draining and exhausting, and that turns into mental fatigue and exhaustion. So, take it being a tough job, and then couple that with the low unemployment rate and the seasonal timeframe, and we just have to look at alternative sources like some of these visa programs to be able to fill that void."
Comment
TC Arts Commission Seeking Artists For Pitch Night
Read More >>
Road Commission Projects On Deck: Environmental Study For Possible Bypass, 2020 Bridge Replacements Over Boardman
Read More >>
Amid Nationwide Lucky's Market Closings, TC Store To Remain Open
Read More >>
These Local Teachers Are Institutions
Read More >>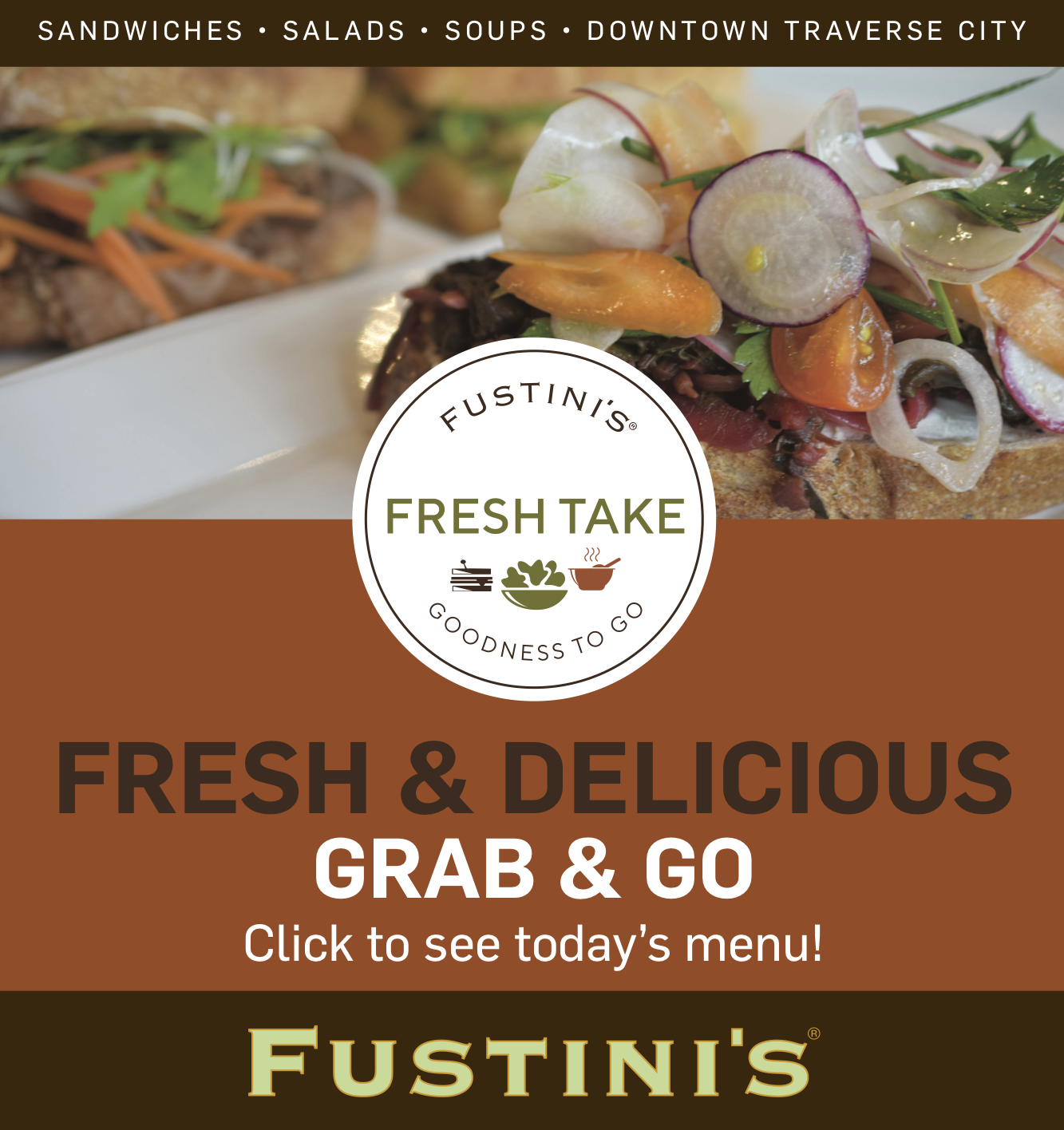 Eighth/Boardman Light Planned For Early March Installation
Read More >>
Unfair Funding? GT County Seeks Answers On Mental Health Services
Read More >>
Time To Make Tracks
Read More >>
DDA Targets 2020 Projects, Wadsworth/Hall Intersection Improvements
Read More >>
REO Speedwagon To Play Cherry Festival
Read More >>
Woman Arrested After Assaulting Officer
Read More >>
Viking Cruise Ship Will Visit Traverse City
Read More >>
Oral History Projects Aim To Capture Local Stories, History
Read More >>
City Commission Decisions Coming On Coal Tar Ban, Setbacks, Front/Madison Stop
Read More >>
Downtown TC Hosts Chili Cookoff Today
Read More >>