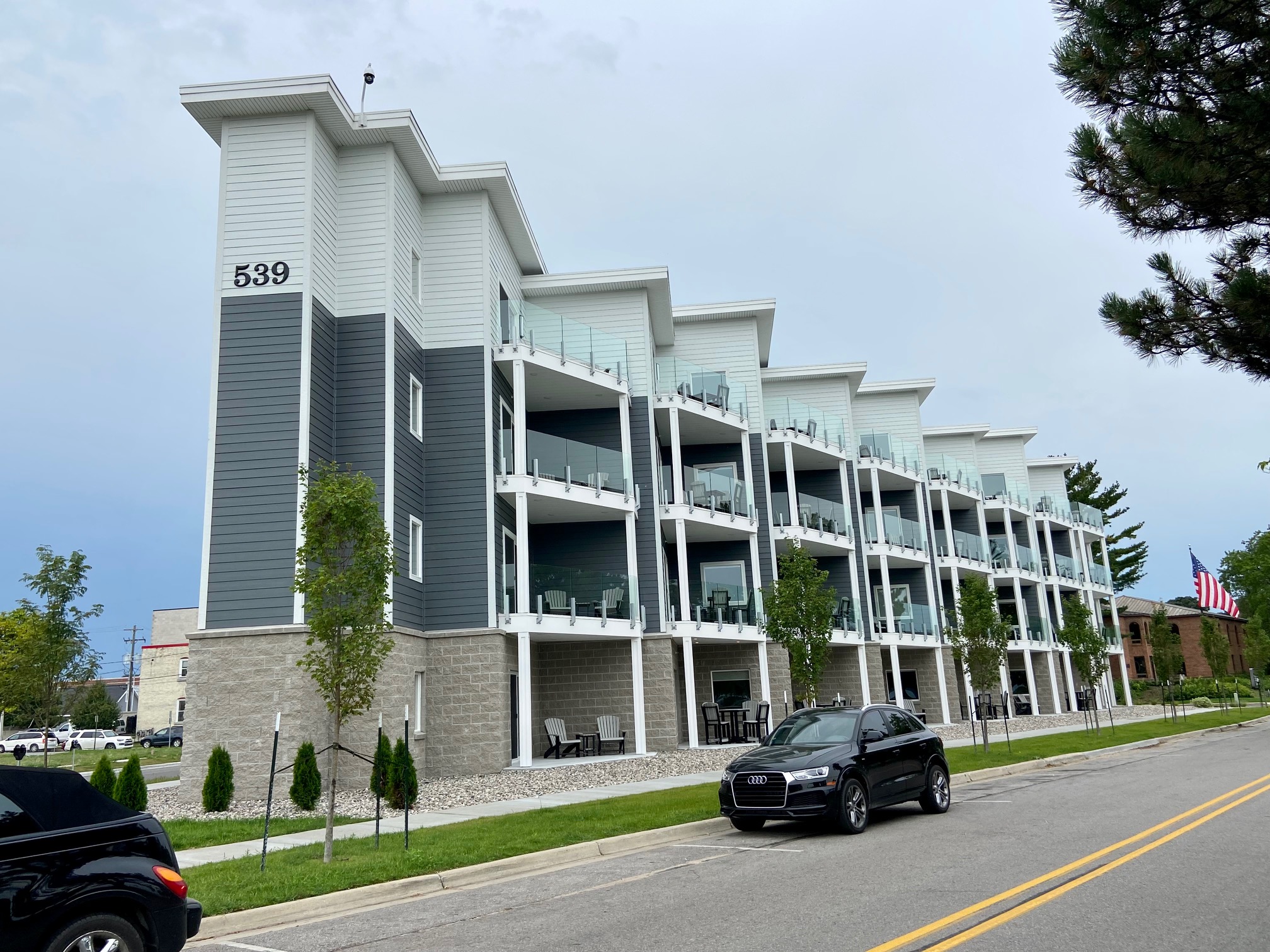 Housing Projects On Deck
By Beth Milligan | Aug. 25, 2021
A new 72-unit townhome development is coming to Holiday Road, an additional 25 condominiums are planned to be built in the Holiday Forest subdivision pending East Bay Township approval, and a "boutique rental project" with 15 short-term units has opened on Bay Street in downtown Traverse City. The projects are just some of the latest housing developments on deck as Housing North releases a new survey this week highlighting feedback from area employers and employees on local housing challenges.
East Bay Township planning commissioners this month approved a site plan for a 72-unit development called Woodgate Ridge on nine vacant acres at 3991 Holiday Road. Developer William Clous of Eastwood Custom Homes is planning to build 12 two-story townhomes on the site, each of which will contain six residential units. The townhomes are proposed to have 990 square feet of living space, with two bedrooms and one-and-a-half bathrooms.
Clous previously received township approval for a virtually identical project on the property in 2017, but never built the development. In March, Clous obtained a variance from the township's board of zoning appeals that will allow him to build only one access road to Woodgate Ridge – off of Holiday Road – instead of the two access roads normally required for a development with over 30 units. As a condition of the variance, an additional access point to the east is planned when the neighboring Stoney Creek site is built out. A planned 150 parking spaces will serve Woodgate Ridge, with public water and sewer planned to be extended to the neighborhood.
East Bay Township planning commissioners also gave a green light this month to another Clous project: the expansion of Holiday Forest subdivision. Clous, operating under River Road East Investment LLC, is planning to build an additional 25 single-family homes on a 16.4-acre parcel in the neighborhood, located in the Holiday Hills area. Proposed lots range in size from 0.26 to 0.48 acres, with the homes planned to have public water and sewer and vehicle access from Yorkshire and Winchester roads. Holiday Forest was initially approved in the early 2000s for 48 units in phase one, with phase two – now before the township – proposed to contain more than two dozen additional homes. Unlike Woodgate Ridge, which only required planning commission approval, the Holiday Forest project will require final approval from township trustees at their September 13 meeting.
In downtown Traverse City, a luxury short-term rental condominium complex called 539 Bay Street – so named for its address – has opened its doors across from Bay Bread (pictured). The building has 15 units that each have at least 1,400 square feet of space, multiple bedrooms, and balconies overlooking West Grand Traverse Bay. According to a release, 539 Bay Street has "high-tech safety and security features along with keyless entry, private parking, and a professionally managed building" and is targeted to guests interested in longer stays beyond just a night or two.
"We're not appealing to transient guests," says Director of Operations Jonathan Pack of Superior Hospitality, the property's management company. "Mostly these are affluent families spending perhaps a week or more in the area. They want to overlook the bay and still be close to all the activities in downtown."
539 Bay Street is one of a handful of short-term rental companies belonging to Traverse City Tourism, meaning it is subject to a five percent fee levied on hotels and other properties that have over 10 rooms and stays under 30 days. Those room taxes fund the majority of Traverse City Tourism's budget. Traverse City Tourism President Trevor Tkach says short-term rentals "benefit by the work we do to promote the region," but often don't meet the state mandate to pay the five percent fee – either because they have under 10 rooms, multiple owners, or guest stays longer than 30 days. Tkach says his organization continues to lobby for state law changes that would require other short-term rental companies besides 539 Bay Street and the handful of others who pay locally to contribute to the tourism promotion pool.
"The way the law is written, the majority of short-term rentals in Grand Traverse County don't qualify…so you've got some (hospitality owners) funding a program that's benefiting everyone," he says. "We continue to advocate for parity and consistency for anyone doing transient work."
Amid a mix of year-round and short-term rental housing coming online, Housing North released the results this week of a regional survey of more than 200 employers and workers on the topic of housing. More than three quarters of the survey respondents across the 10-county region said they knew of someone who couldn't relocate to northern Michigan because of the difficulties in finding housing. Almost half said it was "very difficult" to secure housing, with the greatest challenges in Charlevoix, Emmet, and Grand Traverse counties.
Yarrow Brown, executive director of Housing North, says she was encouraged by the level of support shown in the survey for collaborative and legislative efforts to expand the housing market. Some 58 percent of respondents said they would consider investing in community-based housing collaboratives, while only 7 percent said they would not. Almost 50 percent said they would consider investing in a regional housing fund to help their workers secure housing. Another 45 percent said they would consider investing in housing through tax credits included in the Employer Housing Tax Credit legislation introduced earlier this year in the Michigan Senate and House of Representatives. That legislation and other related housing bills are supported by the Michigan Housing Coalition, a state-wide group of housing advocacy organizations that includes Housing North. The bills were passed by the Senate this summer and are pending in the state House.
More than half of employers surveyed indicated the lack of affordable housing options is the biggest housing challenge in their service area. Workers responding to the survey reported an average monthly housing cost of $1,257, with 45 percent saying they were not satisfied with their current living arrangement. Survey results also showed that respondents in Charlevoix, Emmet and Antrim counties encountered the longest commutes from home to work, led by Antrim County residents with an average of 25 miles. "We decided we wanted to learn more about the housing needs in our region by hearing directly from employers and workers," says Brown. "Housing is one of the biggest challenges facing our region and impacts so many of our businesses. We wanted employers and their employees to know that we hear them and are working toward solutions."
Comment
Fall On The Farm: What Local Farmers Are Harvesting & Growing This Season
Read More >>
Employee Pay, Complete Streets, Rooftop Spaces On City Agenda
Read More >>
Are State Education Policies Working Against Rural School Districts Like TCAPS?
Read More >>
A Better Winter: Advocates For Local Homeless Population Get Ready For Winter Operations
Read More >>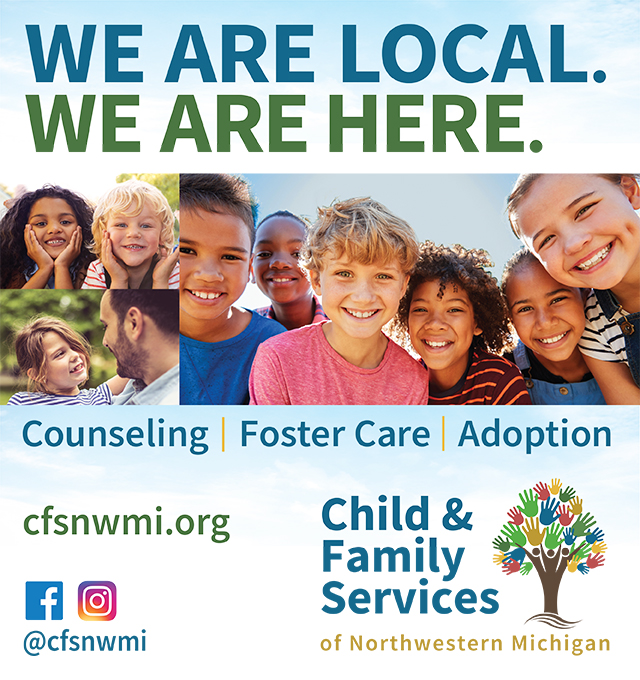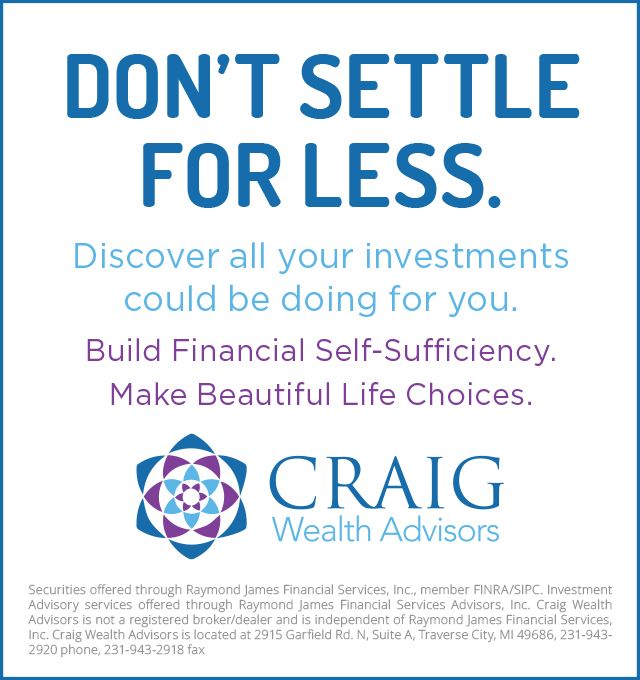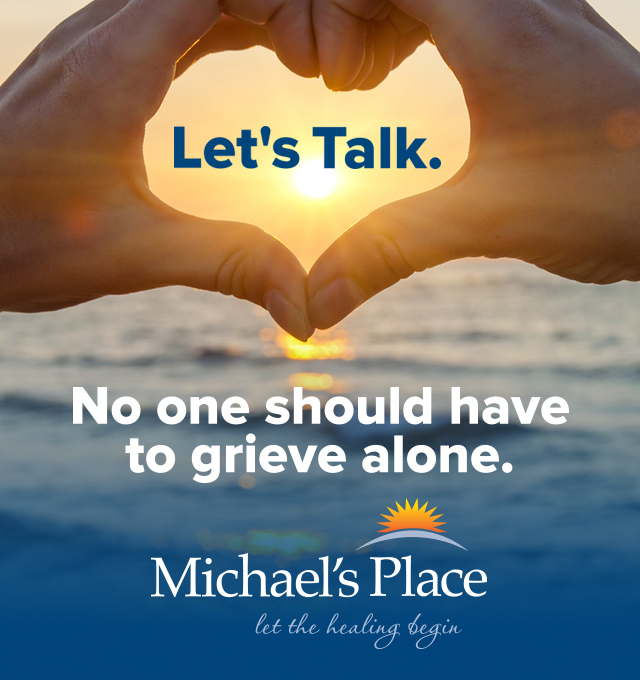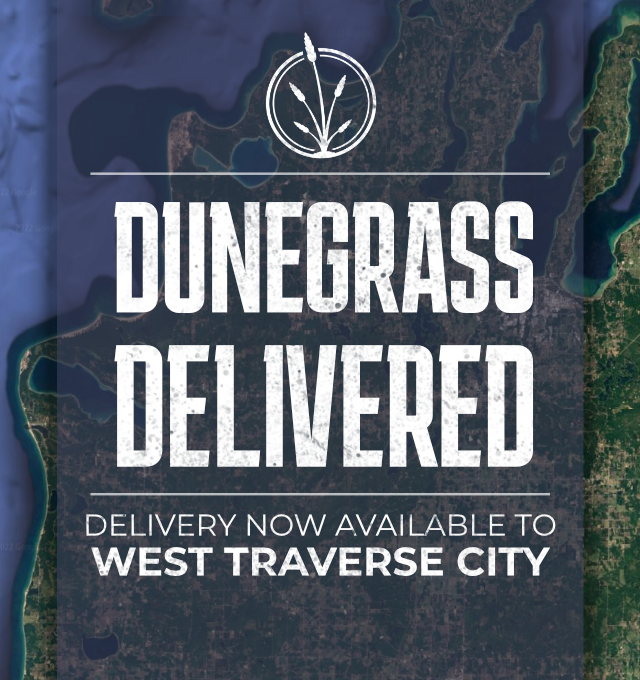 M-22/M-72 Roundabout, Waterfront TART Trail, Pedestrian Crossings Emerge In Road Redesign
Read More >>
Three Nonprofits Win Impact100 Traverse City Grants
Read More >>
313-Unit Development Proposed For Hammond Road
Read More >>
Rotary To Close GO-REC, Withdraws PUD Application
Read More >>
Senior Center, Madison/Jefferson Reconstruction, Governmental Center Parking On City Agenda
Read More >>
Night Closures On East Front Street This Week
Read More >>
Downtown TC Launching New Comedy Festival In February
Read More >>
Garfield Township Residents Weigh In
Read More >>
How Do You Get Millennials To Move To Traverse City?
Read More >>
Over 600 Housing Units On Deck In City - But Variety Is Lacking
Read More >>