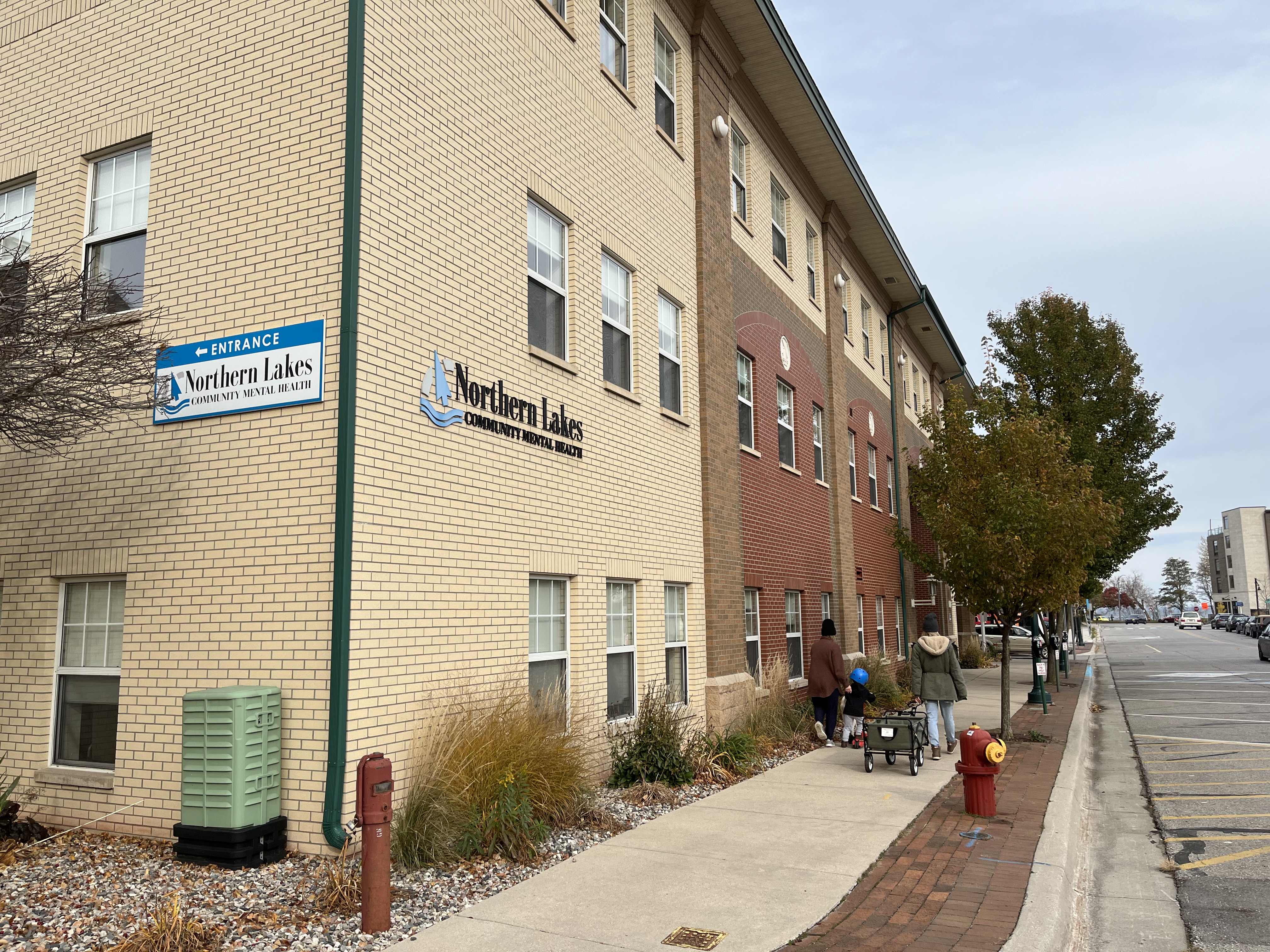 Inside Northern Michigan's Youth Mental Health Crisis
By Craig Manning | Nov. 14, 2021
If you've tried finding a therapist for yourself or your child lately, you've probably had a hard time. That's because even before the pandemic, northern Michigan didn't have enough capacity, and now -- with a huge spike in demand for mental health care services that COVID-19 triggered -- local mental health professionals say it's a crisis.
A March 2020 Journal of the American Medical Association (JAMA) study examined adolescent mental health care from 2005 to 2018. The study actually concluded that the overall prevalence of mental health care did not change appreciably, but that adolescents are seeking care for more severe mental health situations now.
Researchers ultimately concluded that the increasing severity of mental health problems among adolescents ­— combined with an uptick in "use of outpatient mental health services" — were "placing new demands on specialty adolescent mental health treatment resources."
Then the COVID-19 pandemic only made matters worse. According to the CDC, the summer of 2020 saw "a 22.3 percent spike in ER trips for potential suicides by children aged 12–18," compared to the previous summer. The numbers looked even worse during the winter of 2020­–21, when ER visits for potential suicides increased a whopping 39.1 percent year-over-year.
The national trends are borne out by local data, too. North Country Community Mental Health (NCCMH) — which serves the six-county region of Antrim, Charlevoix, Cheboygan, Emmet, Kalkaska, and Otsego counties — tracked a 24.6 percent increase in "crisis assessments" at its region's five hospital emergency departments over the course of its 2021 fiscal year.
"The stats [regarding youth mental health needs] are troubling, even pre-pandemic," says Gina Aranki, executive director of Child and Family Services of Northwestern Michigan (CFS). "One stat I heard recently is that the number of children meeting criteria for Severely Emotionally Disturbed (SED) has been rising steadily in the past few years. In all of 2018 there were 34 children within the region…that were admitted to an inpatient psychiatric children's unit. In 2021, only three years later, 39 children were admitted in one quarter— between the months of June and September 2021."
The pandemic is the easy scapegoat to blame. From health insurance policies that don't cover mental health services, to not enough therapists, the system was never set up to respond to the sea change that COVID-19 brought. But local experts also say blaming the pandemic is too easy — and doesn't account for the full scope of the crisis.
"I think social media has driven a lot of it," says Traverse City's Kate Dahlstrom, who embraced youth mental health advocacy after her son went through a series of struggles in college. "I think the pressure that kids put on themselves when they're sharing on social media — or that kids put on each other — is really significant."
Social media, texting, cyberbullying, even video games: These outlets are commonplace among today's teens that their parents either didn't deal with growing up or experienced in fundamentally different ways. As a result, Aranki says adults don't always understand the need for youth mental health.
"It's funny," Aranki says. "In my experience, the mindset is like a pendulum that swings back and forth between 'Everyone gets a medal for participating' to 'Grow a backbone' — both of which are simplistic and miss the mark. The elephant in the room is the internet, and the way children and youth are plugged in 24/7. There's no way to get a break from the bullies; no way to escape the images of others either looking a certain way or living a fabulous life…There are pressures on youth today that are different than previous generations…"
So what does northern Michigan need to respond to the crisis and to resolve its insufficiencies?
"NAMI (National Alliance on Mental Illness) — of which there is an active chapter here in northwest Michigan — says a good menu of mental health programming in any community must include three things: 24/7 local hotline access, or 'someone to talk to'; a mobile response team, or 'someone to respond'; and a crisis stabilization center, or 'somewhere to go,'" says Aranki.
Aranki says northern Michigan is lagging behind in two of those three categories. The community does have a strong mobile response team, she notes, provided in partnership between CFS and local CMH offices.
On the subject of 24/7 local hotline access, Aranki mentions the Third Level Crisis Intervention Center — a fixture in northern Michigan since 1971, and now part of CFS thanks to a 2014 merger. While Third Level is still a component of CFS, Aranki says "funding [for the hotline] went to a West Coast provider that I presume was less costly."
So CFS still has a 24/7 hotline that teens or families can call — it just isn't staffed locally. "So ideally, we'd bring back that local component," she says.
And local experts seem to be united in the belief that the region needs significantly more inpatient mental health services.
Last December, NCCMH and Northern Lakes Community Mental Health contracted with a consulting firm "to assess the behavioral health crisis system in their shared 12-county region." The resulting "Northern Michigan Crisis System Assessment" provided four key recommendations. At the top of the list? "Develop and/or expand crisis services to include a crisis stabilization unit, psychiatric urgent care, adult crisis residential, and additional child and adult psychiatric inpatient beds."
According to Christine Gebhard, CEO of North Country Community Mental Health, there is "no inpatient facility in northern Michigan or in the Upper Peninsula" that offers long-term beds for youths experiencing mental health crises.
One of the problems, in Dahlstrom's opinion, is that many people don't think of mental health care as something that needs to happen in a long-term inpatient facility. The image of mental health services most people have is of the outpatient 45-minute therapy appointment.
"There are waitlists [with local therapists], and a lot of providers aren't even taking new patients," Dahlstrom explains. "So, if you're on a waitlist for a month, and then you have a crisis, and you're really in trouble, but you can't even get your 45-minutes-every-two weeks meeting [with a therapist], how do you expect to really improve it all?"
By Dahlstrom's count, Munson Medical Center in Traverse City currently has just 17 inpatient mental health care beds, and those are intended only "for very severe adult mental health crises, with stays often between 3–8 days."
There are signs of progress. Aranki says that "a number of individuals and organizations are currently working together on the inception of a crisis stabilization center." Those efforts hit a setback when the region was turned down for a federal grant that would have helped finance the project.
But just this week, the Northern Michigan Community Health Innovation Region (NMCHIR) hosted a behavioral health summit, bringing together mental health stakeholders and drafting a set of goals and a comprehensive roadmap for improving services in the region.
"If we don't help our kids now, they will be less able to function successfully as adults, meaning more pressure on the adult mental health system, jails, and prisons — and increased medical health problems, as mental health and physical health are so intertwined and connected," Aranki says. "Pay now, as the old saying goes, or pay later."
This is an excerpt of a longer feature in this week's Northern Express. Click here to read the entire story.
Comment
County Commissioners Approve $5M Mental Health Agreement, Per Diem Policy, Early Voting Plan
Read More >>
TC Woman Arrested for Maintaining Drug House, Possessing Meth
Read More >>
Improvements Eyed for West End Parking Lot, VASA Trailhead
Read More >>
Acme Passes on Bertha Vos, Targets Ascom Building for Township Hall
Read More >>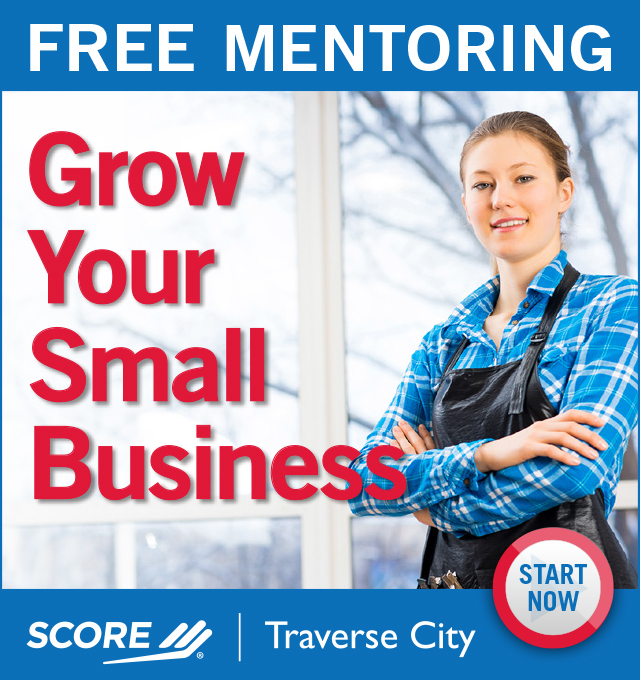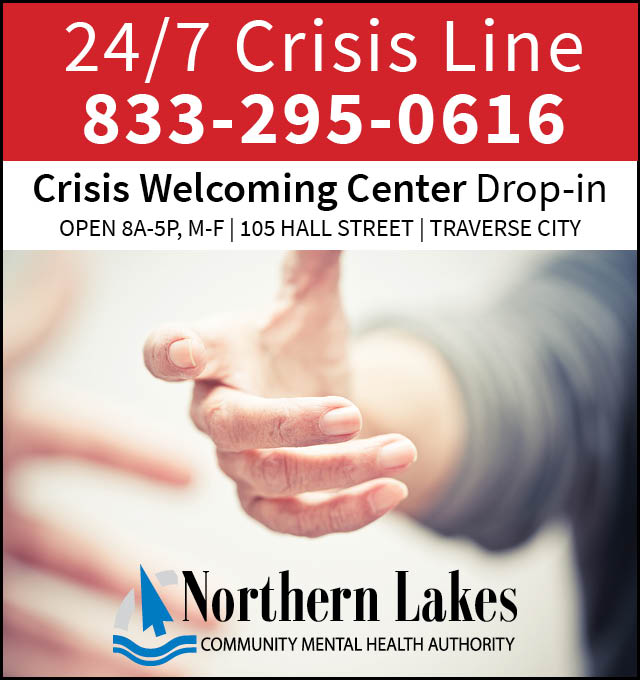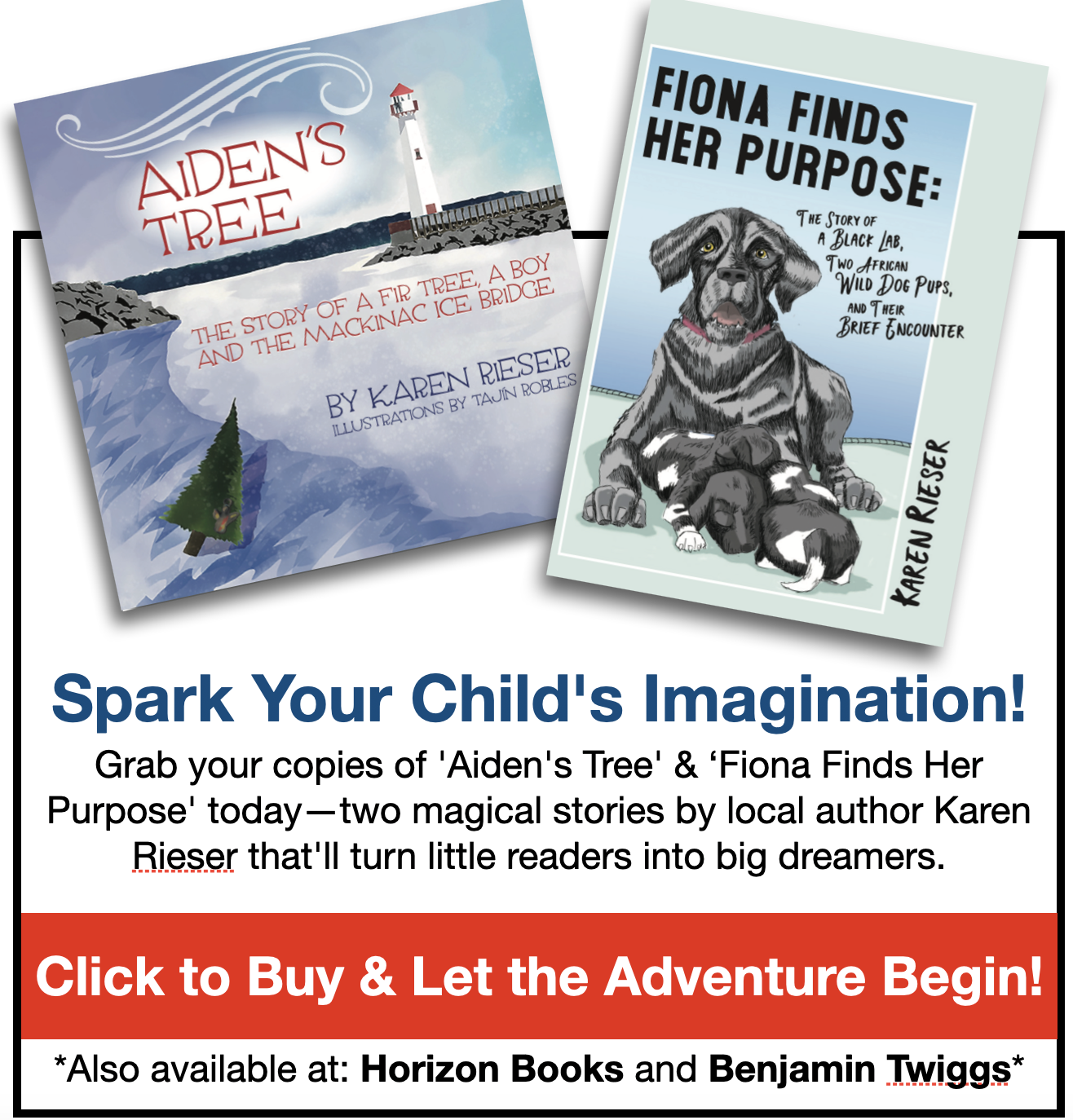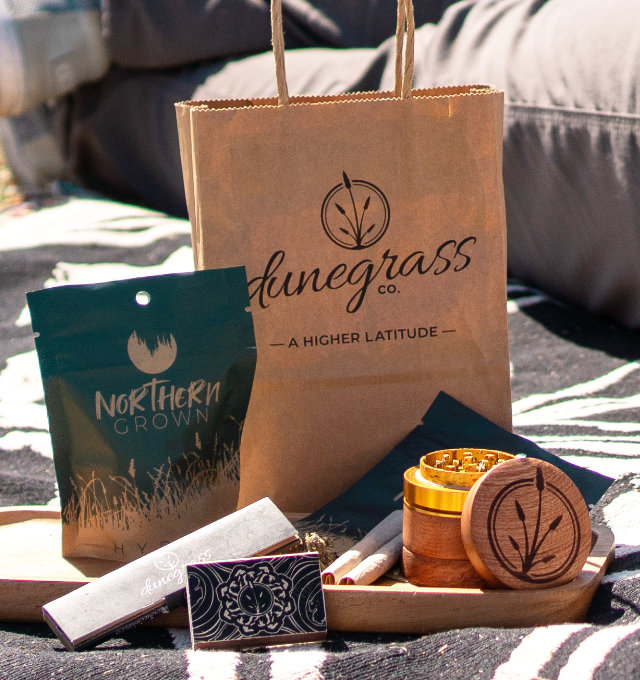 MDOT Adding Left-Turn Signals at US-31/Silver Lake Road This Week
Read More >>
Northern Michigan: A Distillery Destination
Read More >>
Water Projects, Early Voting, PILOT Policy on City Agenda
Read More >>
Nonprofit Needs, Criminal Minds, Land Scams, And More
Read More >>
Senior Living Facility, Housing Zoning on East Bay Agenda
Read More >>
Morsels Owner Arraigned
Read More >>
The (Many) New Faces Of Local Leadership
Read More >>
A Cut Above: Five Decades (And Counting) Behind the Chair
Read More >>
Join Us for a Holiday Recess at Delamar!
Read More >>
NMC Eyes Student Housing, More 'Vibrant' Main Campus As Part Of In-Progress Facilities Master Plan
Read More >>