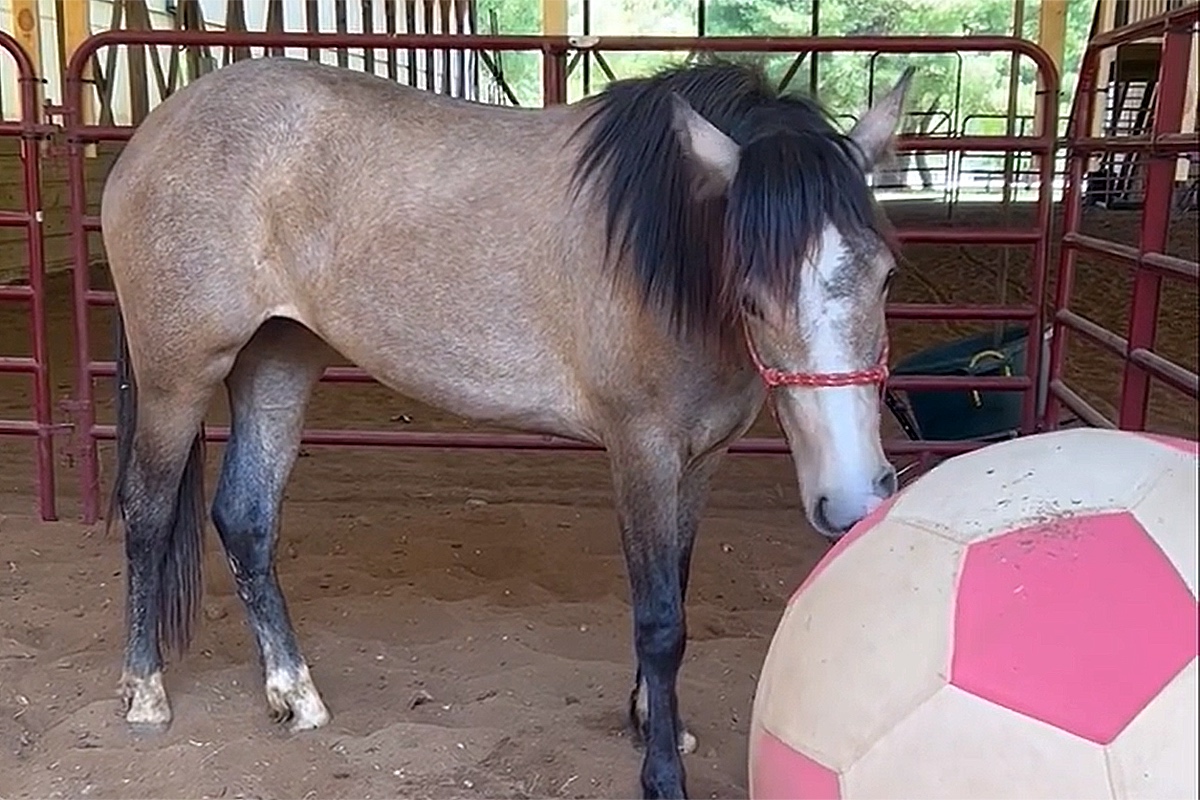 Introducing The New Mustang
By Megan Kelto | May 28, 2023
Peace Ranch, the Traverse City-based nonprofit that supports people healing from trauma and addiction through experiential equine therapy, recently received a donation of land – and a special, new resident horse.
The five acre gift given to Peace Ranch by Paul Biederman will be developed for a new program called Rustic Retreat. It will offer short term, intensive therapy services prioritizing military veterans and families in crisis, and is projected to launch spring 2024. Veterans will work with trainers to gentle untamed horses – the process by which the animals learn to trust humans and adapt to life on family farms. Through working with the horses, veterans coping with trauma find connection, purpose, and calm.
Though Peace Ranch has helped veterans for several years, Rustic Retreat will house a new type of horse for the organization: wild mustangs.
According to the Mustang Heritage Foundation, there are 60,000 wild horses and burros in holding corrals waiting for homes. The U.S. Bureau of Land Management manages wild horse and burro herds on public lands in the western states, and is tasked with controlling herd sizes.
The Mustang Heritage Foundation works with the BLM to promote the safe placement of mustangs by providing adoption subsidies and resources. Through the Rustic Retreat initiative, Peace Ranch will join the MHF's national effort to humanely train and adopt wild mustangs to safe homes.
The first mustang arrived at Peace Ranch on May 13, and Executive Director Jackie Kaschel noted the difference between the wild mustang and Peace Ranch's typical resident equines.
"This is day four, and she doesn't know anything. Many of the horses we've taken in the past have been abused. So not only do they not have training, they see humans as a potential threat," explains Kaschel. "But the mustangs haven't already decided to distrust people. She was very curious right from the beginning."
It can take up to a year before a mustang can be haltered, groomed, shoed, and examined by a veterinarian.
"If the horse is going to live in captivity, they have to be able to receive health care. They must be able to handle that kind of thing and receive vaccinations," says Kaschel. Though the horses can't be ridden, "mustangs are a versatile, smart, robust breed. They make great family animals, and they make great work animals."
Kaschel plans to take in one or two mustangs every two years. "We have a limited amount of property, and we don't keep them in stalls. We keep them in a more natural way," she explains. "Our plan is to bring them up, and get them ready to move on and find appropriate homes for them.
Through the Rustic Retreat program, the veterans and mustangs can help each other thrive. Veterans make up about 30 percent of the total therapy hours at Peace Ranch, and are involved with the program for 8-16 weeks, depending on their level of trauma and how long it's been since they left the military. Peace Ranch serves veterans from across the country.
Recent neuroscience has found that trauma is processed in the lower, sensory region of the brain, which makes it a biological challenge versus a higher level "thinking" challenge. Horses are astute non-verbal communicators, and working with horses can help build mindfulness, trust, and improve problem-solving and coping abilities.
"A lot of people have gone through all kinds of therapy, and some of it is kind of brutal," says Kaschel. "They're not better, and they feel a lot of shame about it. They think, 'I should be better by now, what is wrong with me?' But this isn't a psychological issue, and you're not crazy. This is a biological issue, and anyone who went through what you went through would have it."
"We use what the body needs, which is natural, rhythmic, predictable input and we teach them tools to manage themselves at home. And when they're ready to build a relationship, they build it with the horse, because it's not about talking."
By taking in its first mustang a year before introducing clients to the program, Peace Ranch staff will gain experience and know-how with the historic breed. Within her first week, the mustang had already learned how to be brushed, let a human pick up her hooves, and had fun playing with a giant soccer ball.
Because the mustang is native to the U.S., Peace Ranch asked Kenny Pheasant to give her a native name. Pheasant is Anishinaabe and teaches Anishinaabemowin, the Great Lakes region's original language. The mustang has been named "Wiingash" which means sweetgrass.
"It is one of our four sacred medicines of our medicine wheel teachings," says Pheasant. "It represents the northern direction, and it is the white color on our medicine wheel." Wiingash symbolizes healing and peace.
To follow the mustang's progress, click here.
Comment
Three-Campus Plan Comes Into Focus for County, City
Read More >>
Join Us For a Special Fall Recess Wednesday at Seven Hills on Old Mission!
Read More >>
Seven Fall Festivals and Celebrations Up North
Read More >>
City Updates: Commission Votes, Fish Survey, Senior Center Tree Project
Read More >>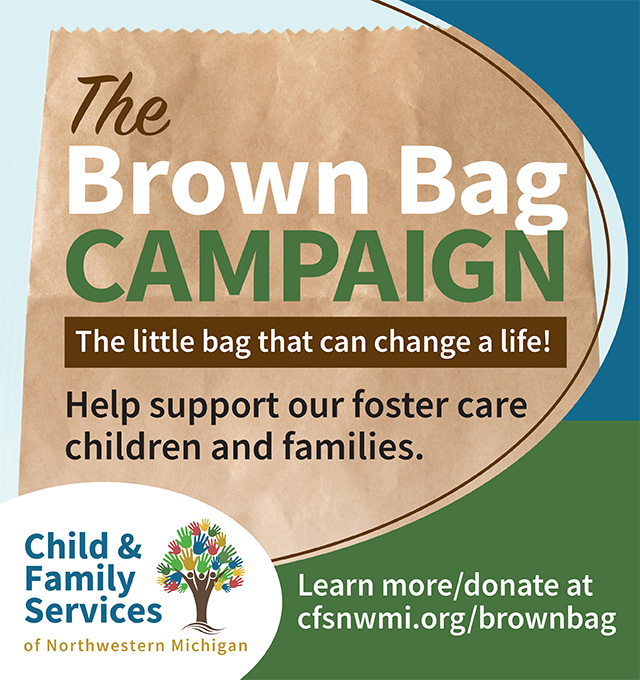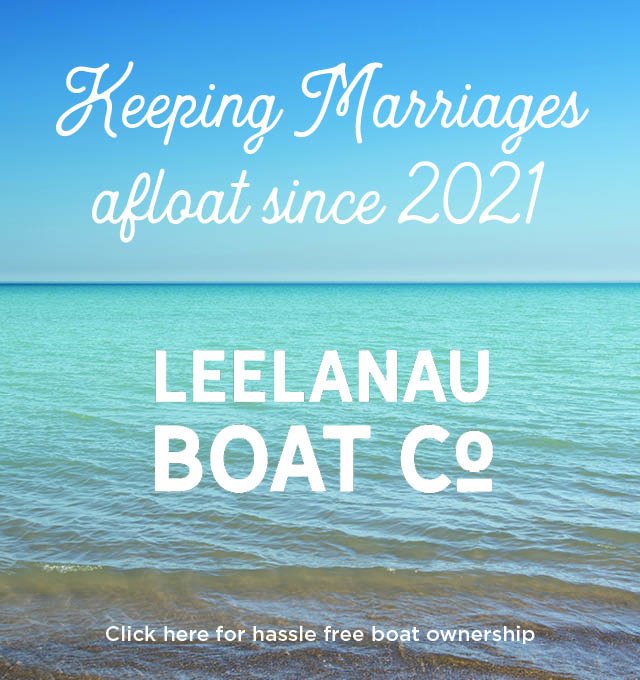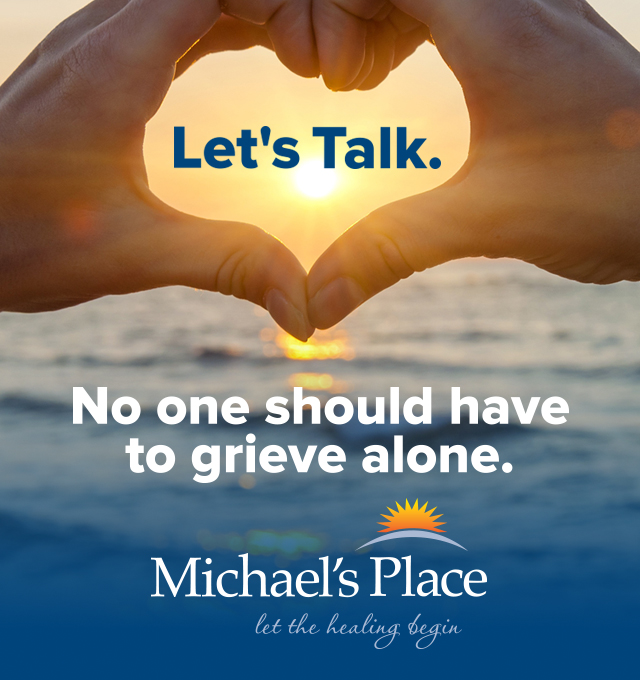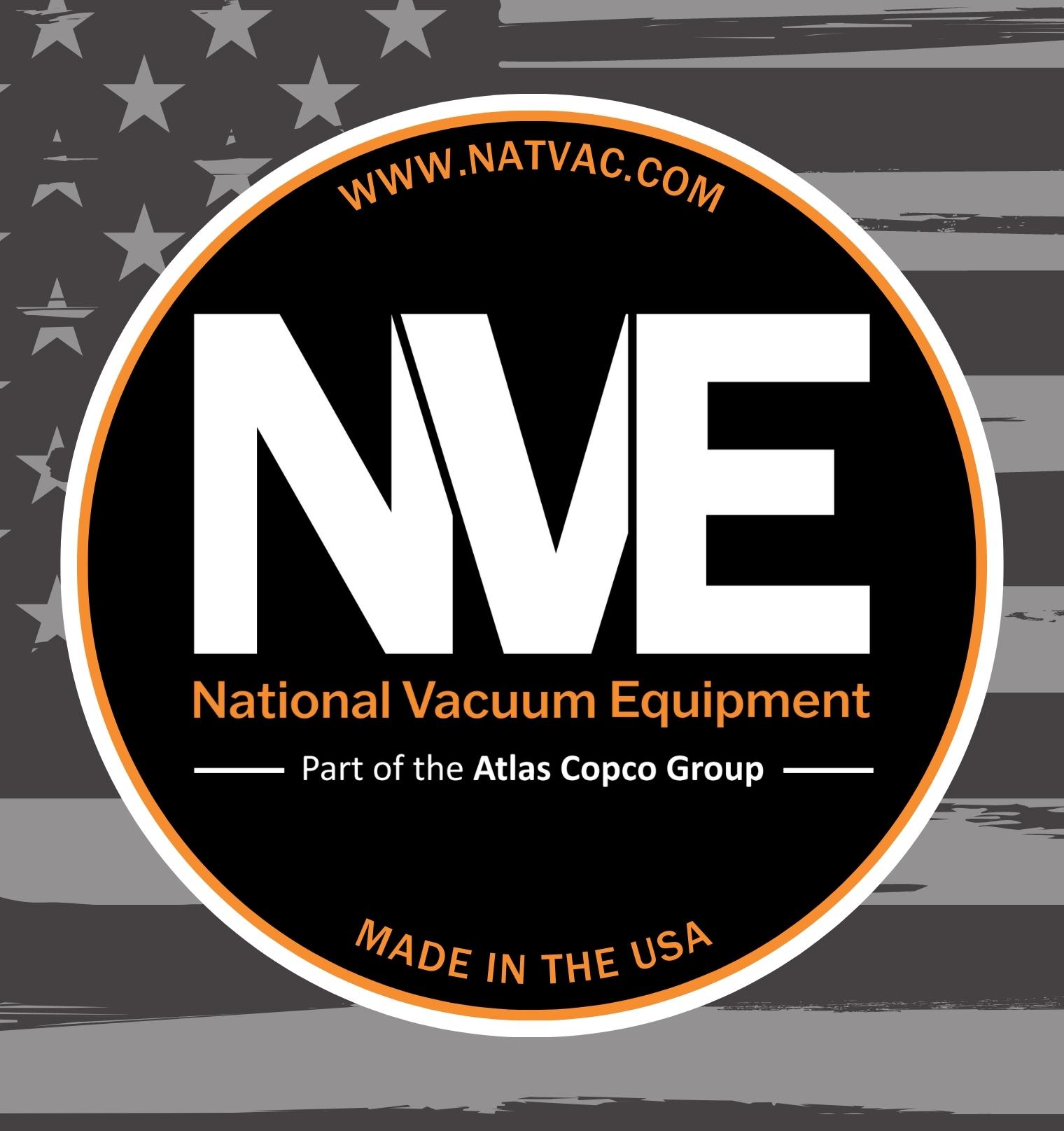 How A Local Car Dealership Added 'Free College' To Its List Of Employment Benefits
Read More >>
Affordable Housing, Mixed-Use Development Possible On Woodmere
Read More >>
Impact100 Traverse City Announces Latest Grant Recipients
Read More >>
Three Hundred Miles in 24 Hours
Read More >>
Building Peninsula Shores
Read More >>
GT County Commissioners Approve Peninsula Parks Funding, Remote Work Policy
Read More >>
Munson to Ramp Up Outpatient Efforts, Regionalize Inpatient Care
Read More >>
Man Arrested After Concerns Over Blair Township Threat
Read More >>
Join Us For Fall Recess Next Week at Seven Hills on Old Mission Peninsula!
Read More >>
Man Arrested After Standoff in Central Neighborhood
Read More >>