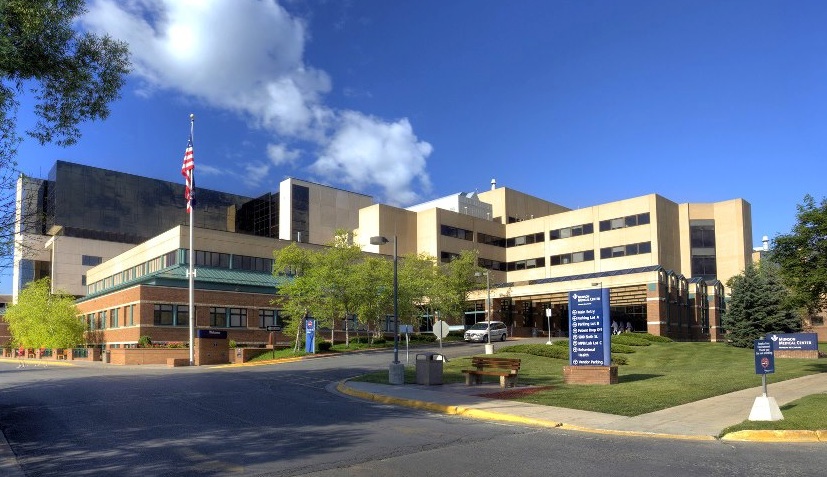 Is TC Ready For Coronavirus? From Hospitals To Schools To Airports, Local Experts Talk Preparation & Advice
By Beth Milligan | Feb. 29, 2020
With more than 83,000 global cases and over 2,800 deaths, the novel coronavirus has now spread to every continent except Antarctica, with the Centers for Disease Control and Prevention (CDC) warning the disease could likely become a pandemic. But how much of a risk is it here in northern Michigan? The Ticker talks to health and medical professionals, school and travel industry representatives, and financial advisors to get answers on everything from Traverse City's readiness level for an outbreak to lowering your risk of contracting the disease to adjusting your travel and investment planning.
Q: What is coronavirus?
A: COVID-19 (coronavirus disease 2019) is a new form of coronavirus, a family of viruses that cause illnesses ranging from the common cold to more severe diseases like Middle East Respiratory Syndrome (MERS) and Severe Acute Respiratory Syndrome (SARS). COVID-19 was first detected in Wuhan, China – likely transferring from an animal to a human – and is now spreading person-to-person. More than 80 percent of cases are mild, according to a large Chinese study, with typical symptoms including fever, cough, body aches, and difficulty breathing. The disease has an estimated fatality rate of 2-3 percent – a figure significantly higher than the seasonal flu's rate of 0.1 percent, though experts say that level could fall as more reporting data becomes available. MERS and SARS, by comparison, have fatality rates of around 35 and 10 percent, respectively.
Munson Healthcare Chief Medical Officer Christine Nefcy, MD, says her primary concern with COVID-19 is its transmission rate. "This strain seems to be very contagious, there seems to be a long period of time people can pass it, and it appears you can pass it when you don't have symptoms," she says. "That's obviously a concern. However, the mortality rate is significantly lower than for MERS and SARS. So from a spread perspective I'm more concerned, but from a mortality perspective, I'm less concerned." COVID-19 appears to be spread by droplets, direct contact, and contaminated surfaces.
Q: What happens if an outbreak occurs in Traverse City?
A: There have been no confirmed cases of coronavirus yet in Michigan, and only 60 cases nationwide. The Grand Traverse County Health Department monitored two individuals, according to Health Officer Wendy Hirschenberger, but neither of those cases turned out to warrant COVID-19 testing. On Friday, Governor Gretchen Whitmer announced she was activating the state's Emergency Operations Center to coordinate with local, state, and federal agencies to prevent the spread of coronavirus.
On a local level, Grand Traverse County Health Department and Munson Healthcare professionals are in constant communication with each other and other agencies to prepare for an outbreak. Nefcy says Munson has a three-tiered plan for dealing with any type of pandemic, including COVID-19. "We're in the pre-planning phase now: checking our supply levels, making sure our supply chain is prepared, planning for if we need to expand our beds or react to sick employees," she says. "When we see our first case or cases, we'll step up the plan to (increase) community, staff, and school communications. Then we have a third critical level, when you're inundated with patients and taking very unusual steps, like canceling elective surgeries."
Any patients who visit the hospital with COVID-19 or other flu-like symptoms are immediately masked, then go through a screening process reviewing their recent travel and exposure history. If a positive case is identified, the patient would be moved into a negative pressure room, with anyone coming into contact with that patient required to wear masks and gowns. If symptoms are mild, both the Health Department and Munson encourage people to remain home and self-isolate rather than go to a hospital. Both organizations note they're required to be prepared for COVID-19 the same as any other communicable disease outbreak, ranging from measles to H1N1 (swine flu) to Ebola. "We've been through multiple outbreaks of diseases in our community, and I'm confident with the plans we have in place we're as ready as anyone can be," says Hirschenberger.
Q: Are schools prepared to handle COVID-19?
A: Both Traverse City Area Public Schools (TCAPS) and Northwestern Michigan College (NMC) are preparing for the arrival of COVID-19. According to TCAPS Interim Superintendent Jim Pavelka, the district is ramping up "proactive cleaning procedures" in buildings and buses and following CDC protocols for school readiness for an outbreak. TCAPS is also exploring options for expanded remote/online learning in the event schools need to be closed for an extended period of time – measures NMC is also pursuing. While NMC has a robust educational exchange partnership with China, there are currently no teaching teams or study abroad groups in China. NMC is monitoring study abroad trips starting in May and will adjust destinations if needed, as the college did in 2016 during the Zika outbreak.
Q: Should residents change their travel plans?
A: With spring break just a few weeks away, many residents have inquired whether they should adjust their travel plans given the coronavirus outbreak. Hirschenberger recommends checking the CDC website for guidance based on a traveler's intended destination. "If someone's really leery or concerned, they could consider not doing any non-essential travel, but that's not something we're recommending," she says. "That's an individual decision."
Cherry Capital Airport Director Kevin Klein says the airport is following all U.S. Department of Transportation and Federal Aviation Administration guidelines in the event passengers or crew members show symptoms of COVID-19, as well as if they've been on flights to affected regions. Some airlines have already reduced or eliminated flights to countries with high levels of coronavirus, notably China. Klein says he expects to see a decrease in international travel in 2020 – though domestic travel could increase as more passengers look to stay in the U.S., with TVC still expected to see overall growth this year.
Q: What about stock markets/retirement accounts/the economy?
A: U.S. stocks experienced their worst week this week since the 2008 financial crisis, with the Dow Jones industrial average dropping nearly 1,200 points Thursday. While such a wild plunge can send investors into a panic, financial advisor Jim Mellinger of Edward Jones advises a steady course forward. "Markets don't like what they don't understand: They love stability, they love predictability," he says. "So when we get something out of left field like (coronavirus), it sends everything a little crazy."
First and second-quarter earnings could continue to fall as manufacturing grinds to a halt in China, reducing inventory for American companies. But Mellinger says the market typically rebounds – it did so only 30 days after 9/11 and 15 months after the 2008 collapse, he notes – and investors who sell low now will take a hit and may not have the stomach to reenter the market. Mellinger says the one group that should be on alert consists of retirement-age investors with a majority of their assets in stocks; even then, consulting a financial advisor is recommended before making any big moves. For others, especially young investors, Mellinger says this is actually an ideal time to invest more: With prices low, "these are buying opportunities," he says.
Q: What can be done to minimize a person's risk of contracting coronavirus, particularly during an outbreak?
A: There is no cure for COVID-19, and a vaccine is realistically a year or more away. Therefore, prevention is key, according to health officials. "The good news is the things you do to protect against coronavirus are the same things you do to protect against the flu and other respiratory illnesses," says Hirschenberger. That includes frequent hand-washing with hot water and soap for at least 20 seconds, avoiding contact with the ill, staying home when sick, coughing into elbows, avoiding touching your face, and regularly disinfecting surfaces. Stocking up on face masks, however, is not recommended: Most masks are not effective when used by healthy individuals, only the sick, and hoarding supplies prevents them from being available for health care workers and the infected.
During an actual outbreak, individuals can take precautionary measures including stocking up on non-perishable food and medications, working from home, avoiding crowded places, and planning ahead for emergency scenarios like a daycare closing or an elderly relative falling ill. But Hirschenberger notes those steps are not yet necessary in northern Michigan. She recommends monitoring the CDC website and keeping an eye out for Health Department updates on COVID-19. "We're taking the approach that it may eventually come here, and we're doing everything we can to prepare for it," she says.
Comment
City Commissioners Approve Property Purchase For Parking Deck
Read More >>
Shutdown Could Threaten TCAPS Superintendent Search, Recall Effort
Read More >>
Despite Virus, Soon-To-Be-Wedded Couples Are Marching On
Read More >>
City Commissioners To Talk Living Wages For Staff, Relief Measures For Businesses
Read More >>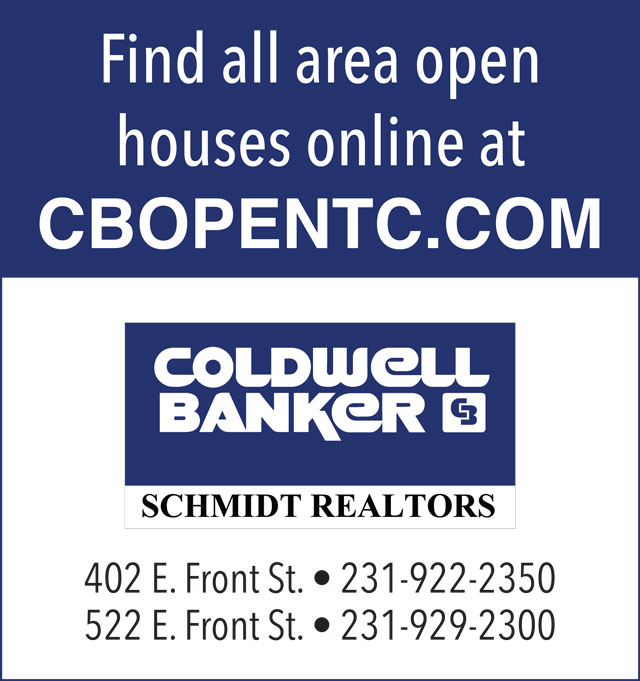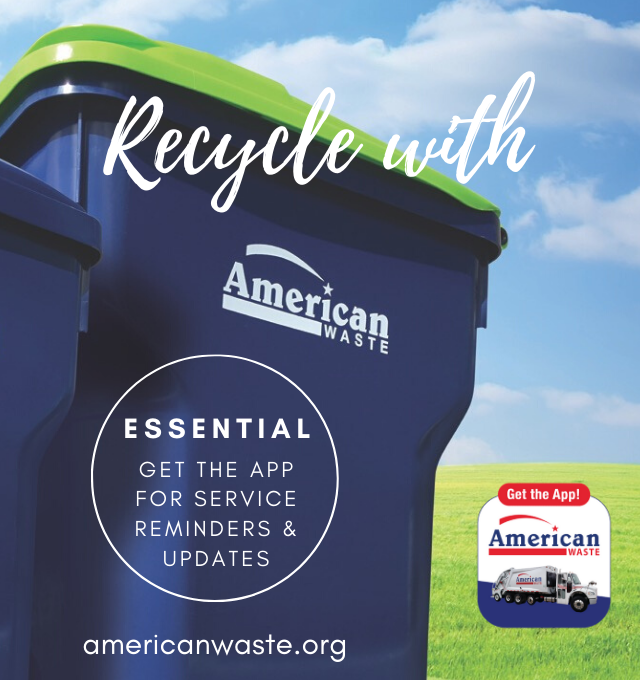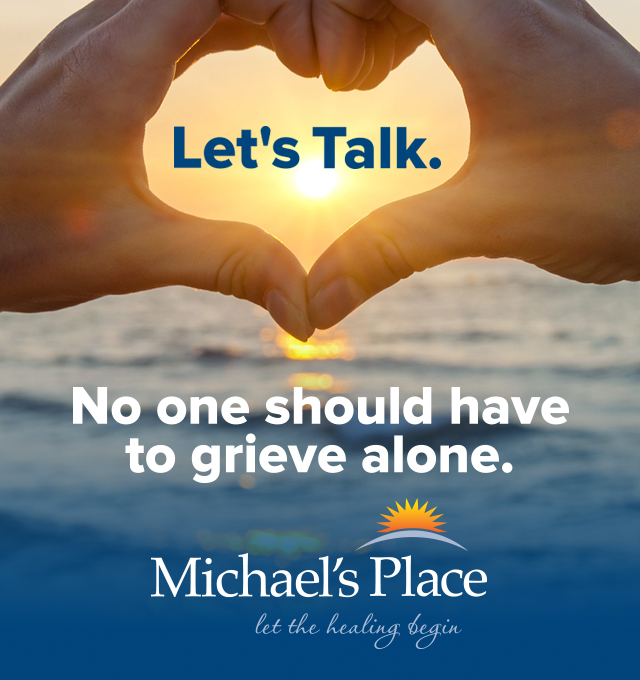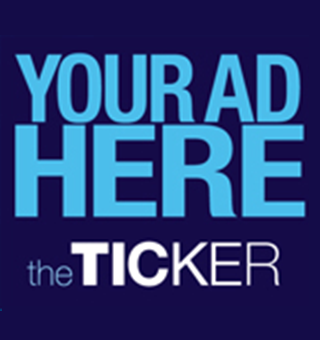 Meijer, Walmart Enact New Shopping Protocols
Read More >>
Munson Increases Visitor Restrictions, Requires Universal Masking
Read More >>
Animal, Pet Care During Pandemic
Read More >>
MHSAA Cancels Remainder Of High School Winter/Spring Sports Seasons
Read More >>
How Will Tourism, Hotels & Vacation Rentals Survive The Pandemic?
Read More >>
The Future of Horizon Books
Read More >>
City To Vote On Parking Deck Property Purchase
Read More >>
Grand Traverse Band Casinos Donate 7,000 Pounds Of Food
Read More >>
Is The Boom Over?
Read More >>
Whitmer Closes K-12 Schools For Rest Of School Year, Sets Guidelines For Remote Learning
Read More >>