It's Thanksgiving To-Go
By Craig Manning | Nov. 22, 2020
It's the year of the to-go Thanksgiving feast. With Michigan bars and restaurants closed to indoor in-person dining until at least December 8 – and with many families considering smaller-than-usual Thanksgiving gatherings this year – a slew of local restaurants, hotels, grocery stores, and catering services are gearing up for a busy week of serving turkey, mashed potatoes, and other traditional Thanksgiving fixings on a takeout basis.
While several local establishments have been offering Thanksgiving Day takeout options for years, most say they've never seen anything close to the level of demand 2020 has brought. As of mid-week, Oryana Natural Foods Market had more than 200 orders for its Thanksgiving meal plates, which Marketing & Communications Manager Stephanie Mathewson says is "ahead of the pace for past years." Local takeout restaurant The Kitchen, which offers three Thanksgiving takeout options, had already surpassed last year's orders by Tuesday, while Black Star Farms was completely sold out of its to-go packages as of the same day.
"Black Star Farms has offered a Thanksgiving to go four of the last five years," says Sherri Fenton, the winery's managing owner. "Never before have we sold out so fast, but we are sold out already."
Surveying Oryana's sales numbers, Mathewson mused that the increase in demand this year was "probably due to people hosting smaller get-togethers" for Thanksgiving. A recent order from the Michigan Department of Health and Human Services (MDHHS) limited indoor gatherings to up to 10 people from up to two households, though Governor Gretchen Whitmer has urged residents to stay home on Thanksgiving Day.
The increased demand has even urged new players to get in on the action. The Hotel Frankfort & Restaurant, for instance, launched an $80 takeout-for-four Thanksgiving box this year and had surpassed its original order quota 10 days out from Thanksgiving Day.
"This is our first year doing this, and it was a huge success," says John Spence, Hotel Frankfort's director of food and beverage. "We planned on 50 takeout boxes and sold 55 before we cut it off."
Also new to the game are Crystal Mountain and Aerie Restaurant at Grand Traverse Resort and Spa. Sammie Lukaskiewicz, director of public relations for Crystal Mountain, says the resort decided to add a to-go Thanksgiving option after previous holiday pick-up meals this year – one for Mother's Day and one for Father's Day – significantly surpassed expectations. Aerie, meanwhile, has pivoted from its usual Thanksgiving Day buffet, first by aiming for an in-restaurant four-course plated meal and then, after new MDHHS restrictions shut down in-person dining, cancelling those plans in favor of a Thanksgiving to-go option. Caroline Rizzo, the Resort's public relations manager, tells The Ticker that Aerie has offered takeout Thanksgiving meals in the past, but not in about a decade.
While some local Thanksgiving to-go offerings are sold out already, most establishments say they still have capacity to take additional orders in the days leading up to Thanksgiving. The Kitchen, which has three to-go packages ranging from a one-person meal to a Thanksgiving feast for six, will take preorders this week while supplies last, and will offer single meals for sale on Thanksgiving Day itself. The Kitchen's sister restaurant, Firefly, is open Thanksgiving 12-6pm, offering both its full standard menu and a traditional Thanksgiving dinner for curbside pickup or delivery. Grand Traverse Resort, Crystal Mountain, and Shanty Creek Resort are all accepting orders for their Thanksgiving to-go feasts until Tuesday, November 24. While it closed orders for its Thanksgiving meal plates on Friday, Oryana will continue to sell a range of Thanksgiving entrees, sides, and desserts this week at both its Tenth Street and Oryana West locations.
While Thanksgiving is the focus for now, the success of Turkey Day to-go packages could mean a more concentrated push by local restaurants to serve customers and families throughout the holiday season. Black Star Farms is planning both a drive-thru "Brunch with Santa" promotion for December 12 and a takeout Christmas dinner.
At Crystal Mountain, meanwhile, Lukaskiewicz says that the success of holiday to-go meals this year has encouraged the resort to develop similar strategies for Christmas and Christmas Eve.
"These [holiday takeout meals] were developed during a time when we were closed for in-person dining in the early spring, and it has been a new opportunity for us," Lukaskiewicz says. "We have a spectacular culinary team who loves to do catered, specialty meals like this, and it has been fun to be part of people's holidays in a different way."
Comment
Man Arrested For Attempted Murder In Road Rage Incident
Read More >>
Improvements On The Way For Thirlby Field, Nearby Parking Lots
Read More >>
Empire Woman Dies In US-31 Accident Near Franke Road
Read More >>
County Commissioners Quietly Nix Remote Public Comment
Read More >>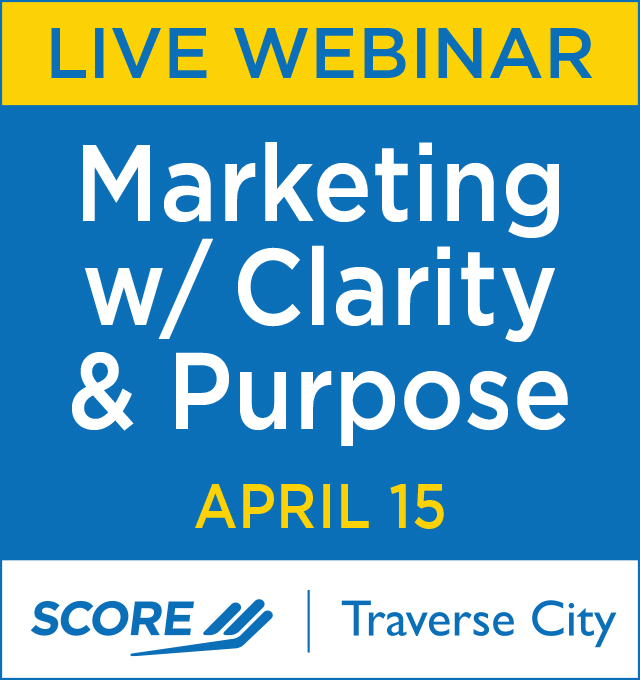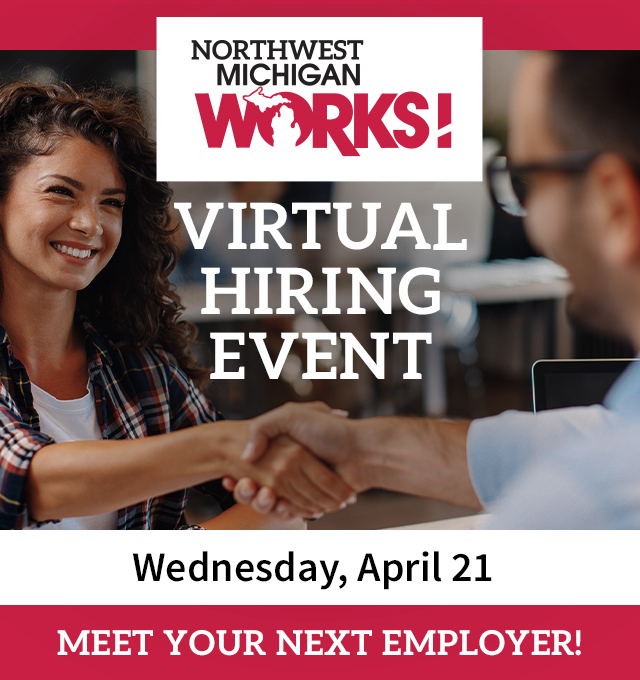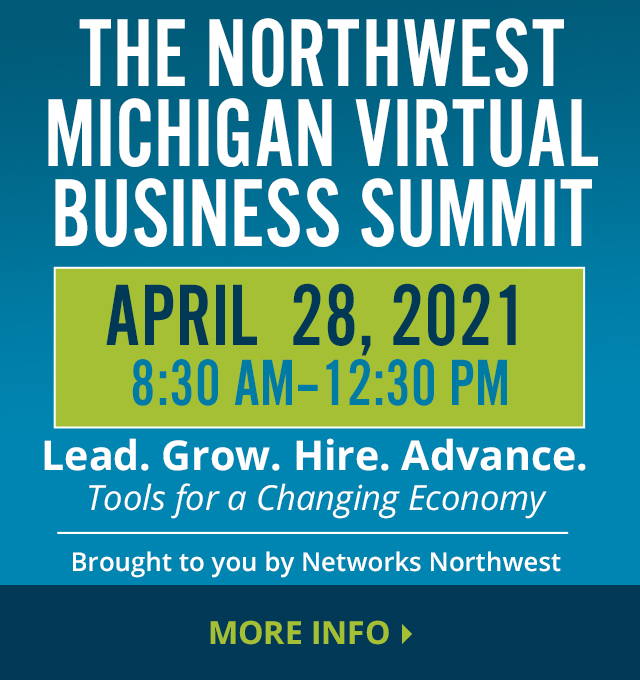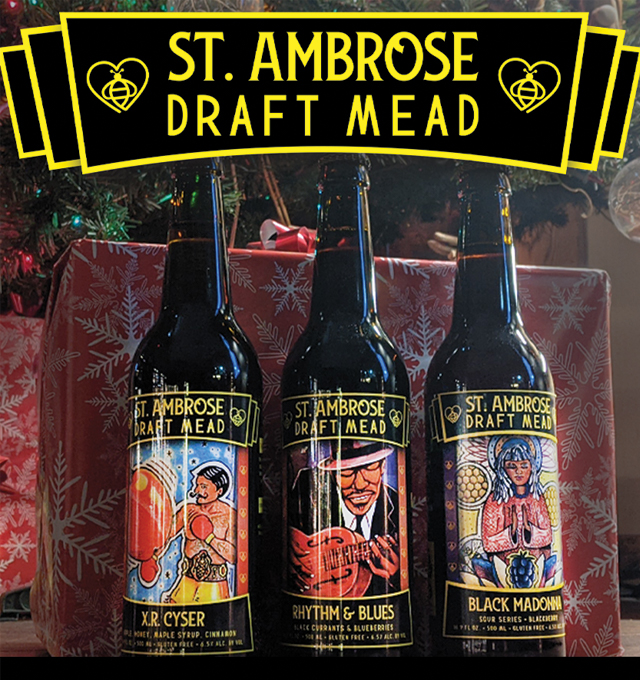 GT County To Pause Use Of Johnson & Johnson Vaccine
Read More >>
Work To Begin On Final Boardman Lake Trail Stretch; More Trail Projects Underway
Read More >>
Cherry Festival Announces More 2021 Details; No Concerts, Air Show This Year
Read More >>
What Is The State Of The State, Film Fest?
Read More >>
Can Local Farmers, Food Keep The Momentum In 2021?
Read More >>
Resident Filing Lawsuit Against Clous, GT Commission Over Rifle Incident
Read More >>
Redefining The Next Northern Homescape
Read More >>
Welcome To Death Cafe. Seriously.
Read More >>
Here's Meijer's COVID Shopping Snapshot
Read More >>
TCAPS Extends Middle/High School Virtual Instruction One More Week; Sports OK In-Person
Read More >>