Fiber And Solar Decisions Could Come Tonight At Light & Power
By Beth Milligan | May 14, 2019
Several key projects will top a busy agenda tonight (Tuesday) for Traverse City Light & Power board members, including a proposed business plan for the first phase of a citywide high-speed fiber Internet network, two deals to purchase more renewable energy for the utility, and a consultant's update on nearly 50 acres of Cedar Run Road property the utility hopes to sell or develop.
Fiber Project
TCL&P board members will hear a presentation from consulting firm Fujitsu tonight on a proposed business plan for the first phase of a citywide high-speed fiber Internet network and discuss next steps in moving forward with the project.
It will cost roughly $4 million to build 11 miles of fiber network for phase one, planned to include most of downtown Traverse City including Central and Boardman neighborhoods, Eighth Street, and Woodmere Avenue. If successful, the rollout would be followed by a buildout expanding the fiber network to the rest of TCL&P's service area. Fujitsu has created detailed five-year financial projections for three different scenarios for phase one, including "break even," "most likely," and "optimistic."
In the "most likely" scenario, the firm envisions a 50 percent take rate – or sign-up rate – from customers, resulting in 503 residential customers and 473 business customers. The company is also recommending TCL&P offer Voice over Internet Protocol (VoIP) service, which allows customers to make voice calls using the Internet instead of analog phone lines. While the firm acknowledged VoIP is trending downward in popularity, the company noted other competitors locally offer the service and said TCL&P's declining to do so could be "an impediment to current local competitor customers switching to" the utility. An estimated 35 percent of customers would have VoIP service under Fujitsu's "most likely" projection.
Hitting a break-even rate for phase one of the fiber project, meanwhile, would require a 40 percent take rate among potential customers, while Fujitsu's optimistic scenario envisions a 60 percent rate. The company cited multiple examples of other municipalities hitting that take-rate range or higher, including Rio Blanco County, Colorado (75-80 percent), Fairlawn, Ohio (50 percent), Spanish Fork, Utah (60-80 percent), and Tullahoma, Tennessee (39-50 percent).
While warning TCL&P that the utility will likely face an aggressive response from competitors as it tries to enter the fiber market – including "anti-competition tactics to slow or stall the project" – Fujitsu encouraged board members to move ahead with phase one, saying it is "clear that fiber infrastructure has key benefits to the community and utility." The company said while fiber projects are "complex and costly," it recommends moving ahead with the proposed business plan "as it is financially sound, operationally sustainable, risk averse, and is designed to have no impact on electrical service delivery."
Solar Deals
TCL&P board members will vote on two deals tonight that would expand the utility's renewable energy consumption.
The first project would expand the Heritage Sustainable Energy solar array on M-72 in Traverse City by another two megawatts. TCL&P board members rejected a Heritage proposal earlier this year to buy expanded solar from the company at a cost of 9.95 cents per kilowatt hour. Heritage is now returning with a new offer: a flat rate of 5.7 cents per kilowatt hour for the first five years, increasing to 7.141 cents in 2025 and then raising by 1.5 percent annually until 2041, capping out at 9.062 cents per kilowatt hour. The solar power would add almost one percent to the utility's goal of using 100 percent renewable energy by 2040, according to TCL&P Executive Director Tim Arends, who added that supporting a local project would help generate economic activity and tax revenue for the region.
The second deal is a commitment to purchase power through the Michigan Public Power Agency from a large-scale solar array planned in Shiawassee County. TCL&P would buy 7.6 megawatts, or nearly 19 percent of the facility's output, to help both the City of Traverse City and the utility meet their renewable energy goals. The cost of the solar – including energy, capacity, and renewable energy credits – is 3.695 cents per kilowatt hour, raising two percent annually over 25 years to a final price of 5.943 cents per kilowatt hour. The power purchase would begin on January 1, 2022, according to Arends.
Cedar Run Road Property
TCL&P has several options to sell or develop a nearly 50-acre site the utility owns on Cedar Run Road just west of Barney Road – but faces restrictions on the property due to its past use as a coal ash disposal site for the Bayside Power Plant.
Gosling Czubak completed an initial analysis of the property after TCL&P board members expressed their interest in exploring uses for the vacant land. After the ash pit closed at the site in 1994, a cap was installed over the remaining waste and a restrictive covenant placed on 40 acres of the property banning any filling, grading, excavating, drilling, or mining for 50 years. Ten acres on the western most section of the property are not subject to the covenant and could be sold and developed, Gosling Czubak found.
For the rest of the site, TL&P could take steps to try to lift the restrictive covenant – a costly process that comes with no guarantees of success, Gosling Czubak cautioned. More practical options could include working with the state on specific projects that could be approved for the 40 acres, and/or installing a solar array on the property. State officials indicated "they are receptive to this idea," Gosling Czubak wrote in a memo to the utility.
TCL&P board members will vote tonight on extending Gosling Czubak's contract to cover the next phase of property work, including analyzing the solar array constructability and completing site plan development, land division, and environmental services work. The contract cost is $19,800.
Pictured: Slide from Fujitsu's planned presentation to TCL&P board members
Comment
For Kristin Rice, Space Is The Place x2
Read More >>
Space: The Next Frontier For Pugsley?
Read More >>
New Publication Provides Access To Local Demographic Data
Read More >>
Woman Arrested For Drunk Driving After Getting Stuck In Snowbank
Read More >>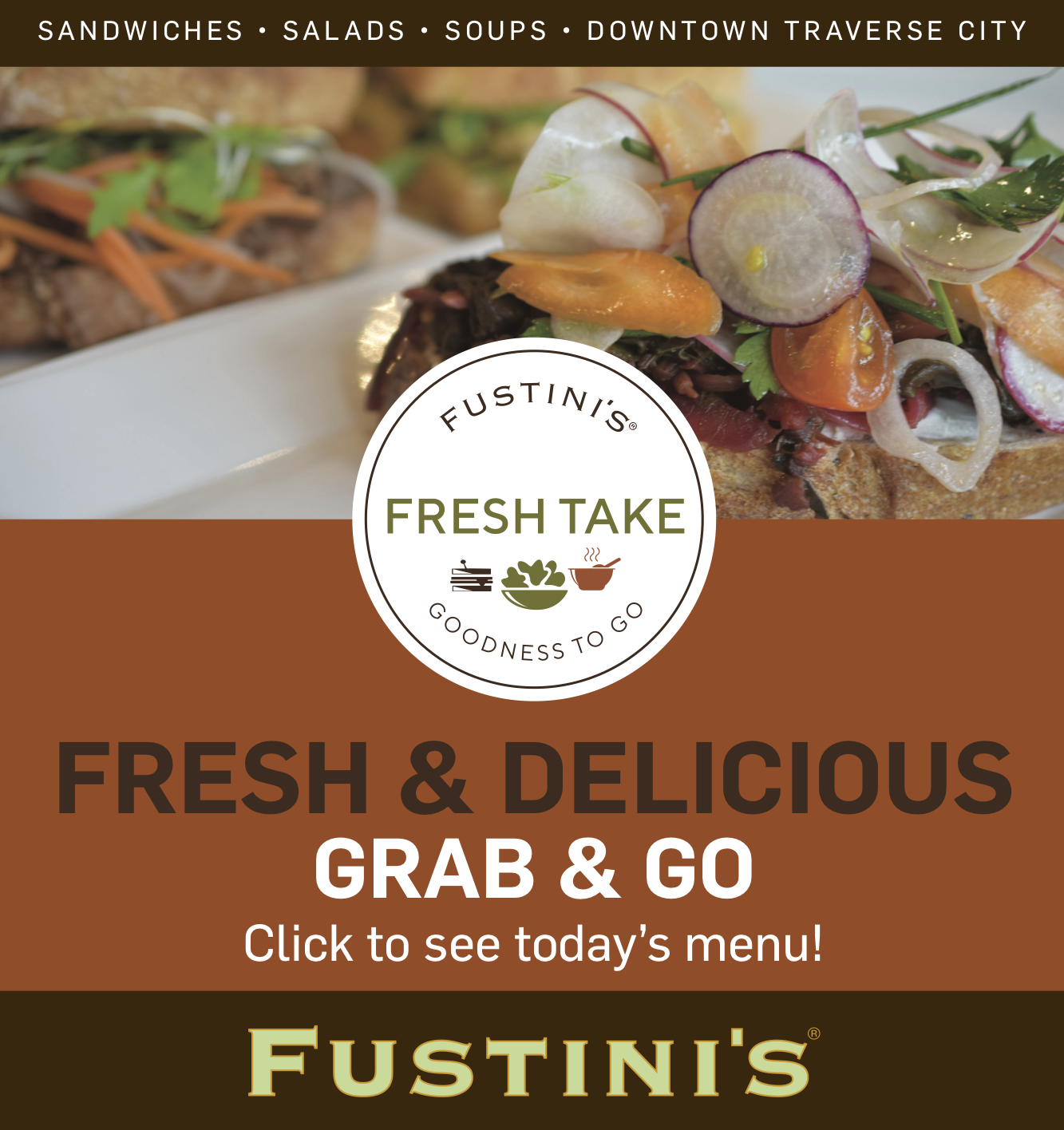 Local Child Care Study Outlines Shortcomings
Read More >>
Hunting For WWII Aircraft, U-Boat In Grand Traverse Bay
Read More >>
Palmer Woods Expansion, M-204 Bridge Project Coming To Leelanau
Read More >>
New Combined Job Fair To Debut
Read More >>
Planning For 2020 Traverse City Ironman Continues, As Does Debate
Read More >>
Another Local School Goes Solar
Read More >>
Save The Date: March Recess At State Street Market
Read More >>
Car Crashes Into Empire Township House
Read More >>
TIF 97, Jail Mental Health, Proposal To Combine Elected Positions Top County Agenda
Read More >>
Couple Arrested For Assaulting Teen
Read More >>