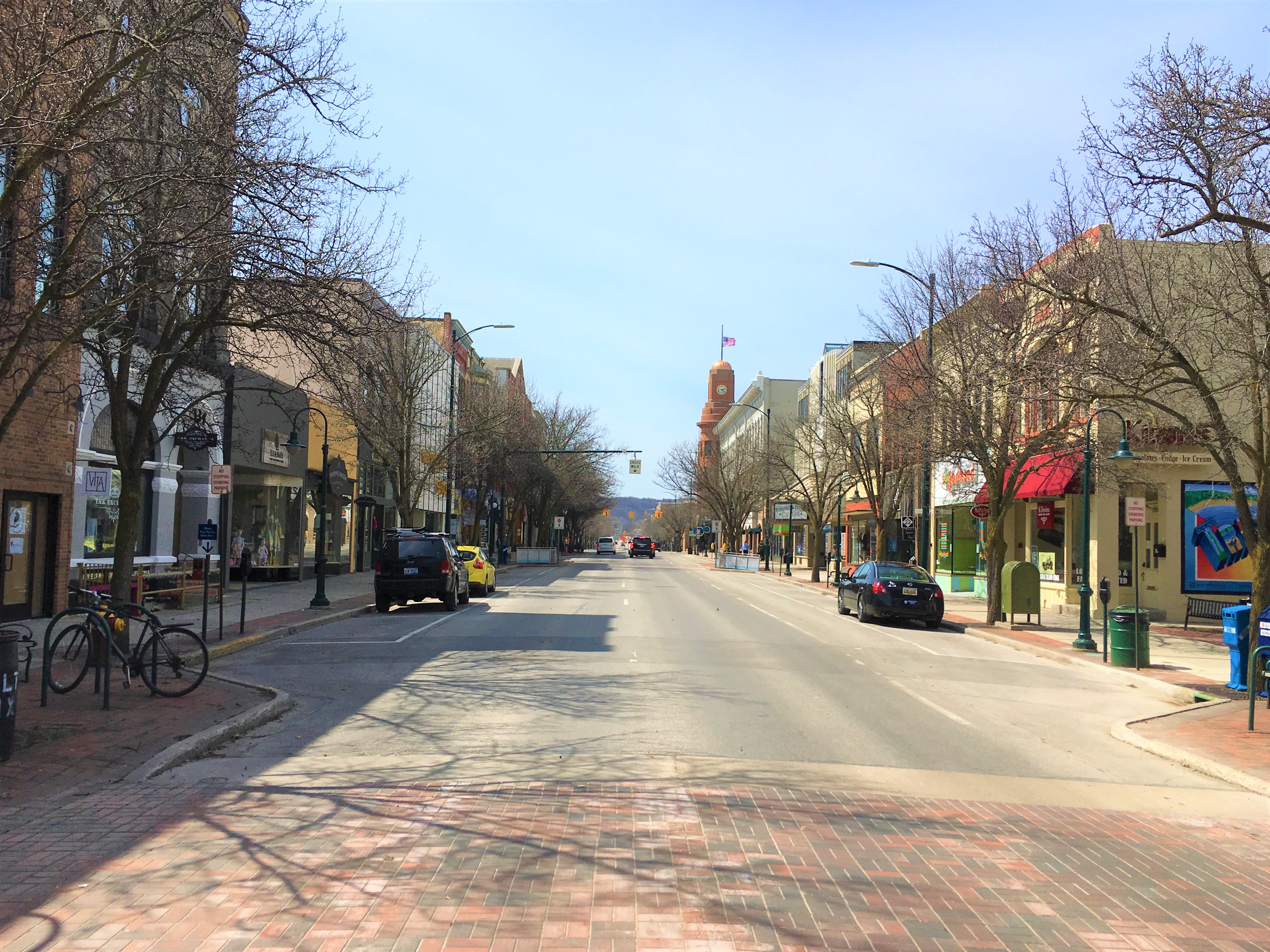 Local Businesses Prepare For Holiday Weekend After Whitmer Reopens Region
By Beth Milligan | May 19, 2020
Governor Gretchen Whitmer's announcement Monday that retail stores, restaurants, and bars can reopen Friday in northern Michigan caught many business owners by surprise – with some sharing excitement and plans to immediately reopen and others expressing wariness and a delayed strategy to reengaging.
Whitmer announced at a press conference that the Upper Peninsula and Greater Traverse City region (northern lower Michigan) can reopen parts of its economy effective at 12:01am Friday. Under the executive order, social gatherings of up to 10 people are now permitted in those areas, and retail and restaurant/bar businesses can reopen. Businesses must follow several safety protocols, including operating at 50 percent capacity, distancing seating and tables, putting up safety signage, and requiring all hosts/servers to wear face coverings.
Whitmer said low case numbers allowed for the regions to reopen before the rest of the state. "This is a big step, and it's right before the holiday weekend," she said, encouraging people elsewhere in Michigan – who are still under the full Stay Home Stay Safe order - to "think long and hard before you take a trip" into reopened areas. "If we get this right, we will be able to take the next step (in reengaging)," she said, noting that if there was a second wave of cases, businesses might have to close again.
Local business owners were caught off guard by the announcement. "That was quite a surprise!" wrote Business Manager Sarah Bielman of Off the MAP Hospitality – the management group for Trattoria Stella and The Franklin – in an email to The Ticker. "We thought we had another two weeks before we'd see in-house dining. We are thrilled but also VERY cautious." Stella just announced the launch this week of a new online ordering/curbside takeout system, which Bielman says the restaurant will move ahead with in addition to offering limited dine-in seating of 4-5 tables as soon as this weekend. "We aren't going to jump right in and seat 80 or 90 guests (50 percent of our capacity) just because the state says we can, unless we know 100 percent that we are doing it safely while adhering to the standards that the community has come to expect from us," Bielman said, adding that the restaurant group is still finalizing plans for The Franklin.
Other owners said the short turnaround time could prove challenging for reopening right before the holiday weekend. "Closed for two months with a 72-hour heads up to reopen is less than helpful," says Lake Ann Brewing Company owner Matt Therrien. "We will likely open starting next Tuesday, utilizing only outdoor space for the time being." The Cooks' House will wait until June 16 to reopen for in-person dining "out of an abundance of caution," according to owners Eric Patterson and Jen Blakeslee, with plans to continue curbside service before taking a break in early June to prepare for reopening. Hop Lot Brewing Company asked patrons to "stay tuned" as the Suttons Bay brewery works to create a "safe reopening plan," while Blu, Funistrada, and Bluebird Restaurant & Tavern in Leelanau County all said they would keep their dining rooms and patios closed for the foreseeable future, offering curbside only.
Other owners are planning to open immediately to take advantage of Memorial Day weekend – traditionally the kickoff to the local summer season. Brady's Bar announced it would open at 12:01am on the dot Friday. "We're making a plan now for how we can keep our staff safe…we will maybe take out every other booth and move some seating over to keep the six-foot distance," says owner Nolen Sleder. Brady's will stop taking to-go orders this week to allow staff to clean and prepare for reopening, then resume both in-person and to-go sales Friday. Sleder says she's relieved the governor is allowing 50 percent capacity at restaurants and bars; some states have reopened at only 25 percent capacity. "That's a reasonable amount of business," she says. "It's not ideal money-wise, but it's a start. With how many people have been waiting to reopen and how excited our customers are, I know those seats will be filled."
Union Street Station will open its doors effective noon on Friday. "We are so excited and optimistic about what is happening," says owner Christina Thompson. "We will have a staff meeting Wednesday to go over all the upgrades and changes to our policies/procedures to ensure we are complying with the regulations and keeping our staff and customers safe." Lochenheath Restaurant will open Friday for patio dining with limited reservations available, and Randy's Diner is aiming to open with plans to offer additional outside seating, the companies announced on Facebook. Apache Trout Grill, The Parlor, Amical, and South End Tiki & Resort also said they would reopen their doors Friday, as did The Local and Town Club in Elk Rapids. General Manager Scott Lama of Dillinger's Pub/Bootleggers said those two bars will take an extra week to prepare and then reopen at 11am on Friday, May 29. "We're in the middle of some renovations and want to finish those, and also be able to implement a proper system with safety protocols," he says. "We're placing all the tables six feet apart, and all our staff will be wearing masks. I have a lot of concerns, but this isn't going to last forever. I'm looking forward to it and just want to make sure we do it the right way."
Retail stores also have differing approaches to reopening. Clothing store Relish announced it would "slowly" reopen by offering private shopping appointments for groups of up to five at a time starting Friday. On one end of Front Street, owner Amy Reynolds says Horizon Books will reopen starting Friday with abbreviated hours of 9am-6pm seven days a week. Curbside service will still be offered, and the store is exploring reopening its coffee bar, Reynolds says. She adds that one "big change" will be that the store will no longer offer seating or chairs. On the other end of Front Street, Brilliant Books owner Peter Makin says his doors will remain closed for the time being. "We know some businesses simply have to open as soon as possible because they rely completely on foot traffic – that's not the case with us right now," he says. "People are very happy that we can efficiently deliver books to their door and can give recommendations online. We are happy to keep doing that, knowing we can do so safely."
Safety was highlighted as a top concern both among owners opening right away and those keeping their doors closed. In other states, some reopened businesses have been inundated with customers, making it difficult to maintain social distancing protocols; some stores have experienced fights or customers screaming at staff, leading to employees quitting and businesses closing down again. "If people aren't following the rules, they can go somewhere else," says Sleder. "If we don't follow them, we won't be able to be open, so you follow the rules or no one gets to be here." Lama acknowledges the transition is "going to be tough," saying he expects some customers will ignore safety rules. "Some people are going to walk up to other people…we're just going to do our due diligence as best we can," he says.
While Whitmer discouraged visitors from other regions from pouring into northern Michigan this weekend, business owners are anticipating that traffic is coming – particularly with 70-degree days in the forecast. Troy Daily, who owns brewery tour companies Paddle For Pints and Kayak, Bike & Brew, says he received 40 calls in the first two hours after Whitmer's announcement inquiring about the availability of tours this weekend in Traverse City. "The majority of (calls) came from the Detroit area," he says. Daily is not offering any tours this weekend, but plans to start next weekend in limited numbers of 10. The tours will have "strict guidelines" for social distancing and include sanitation protocols for kayaks and bikes, according to Daily. He says he's also working with brewery partners on how group visits will work, as well as thinking through how tours will look later in the summer. "I don't have an answer for it yet," he says. "Everyone's going to be learning and figuring out what works."
Comment
MDOT Adding Left-Turn Signals at US-31/Silver Lake Road This Week
Read More >>
Northern Michigan: A Distillery Destination
Read More >>
Water Projects, Early Voting, PILOT Policy on City Agenda
Read More >>
Nonprofit Needs, Criminal Minds, Land Scams, And More
Read More >>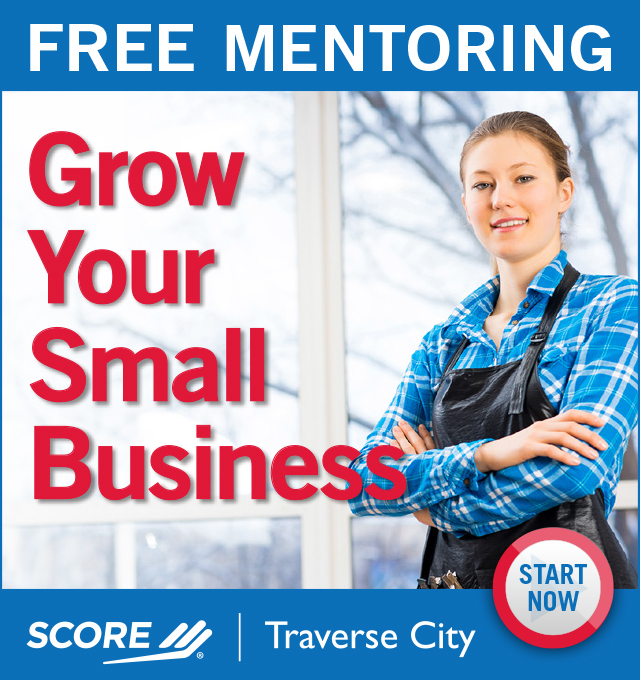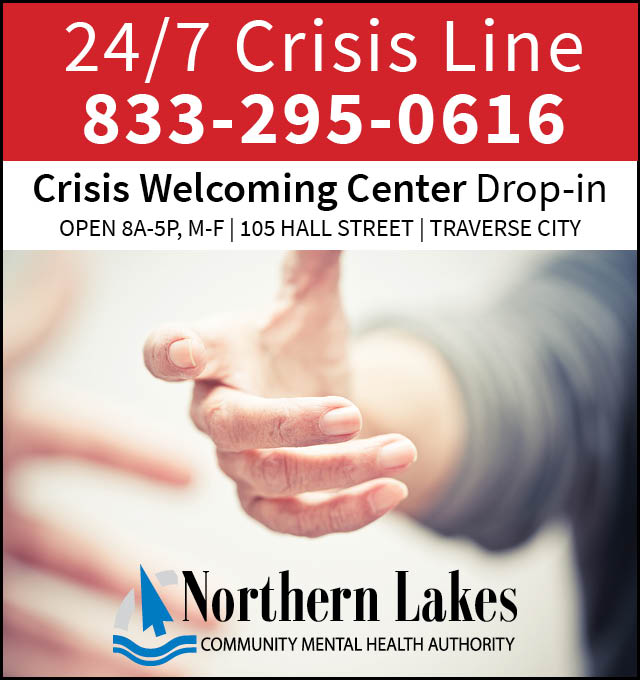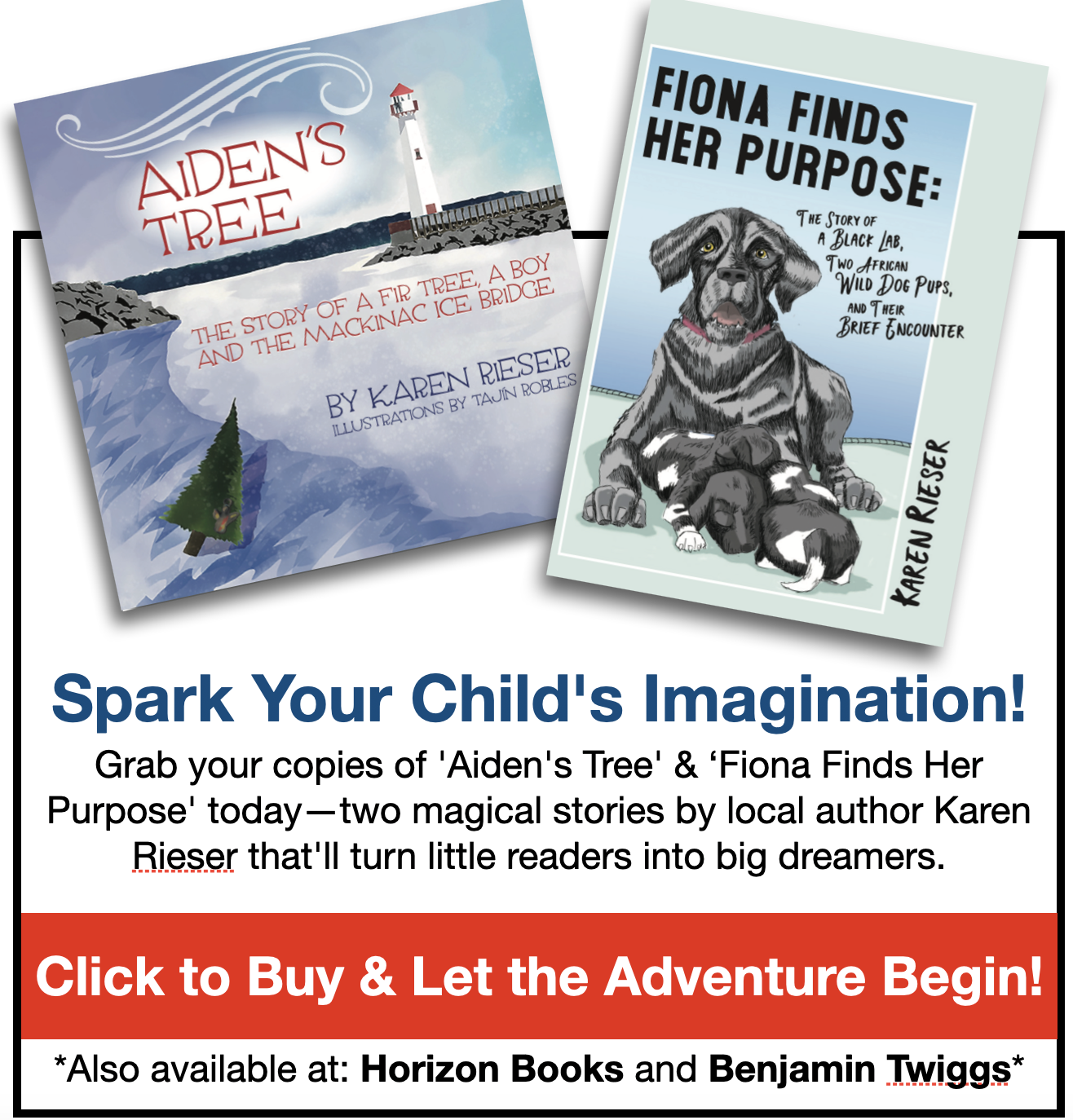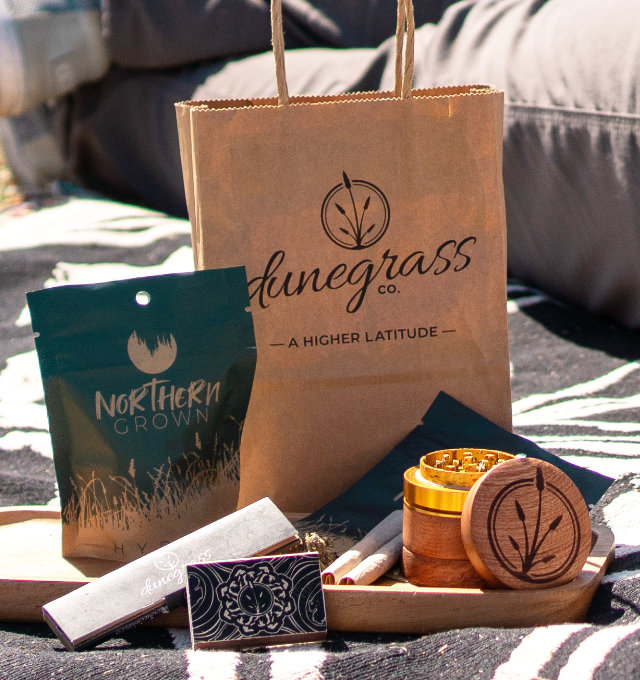 The (Many) New Faces Of Local Leadership
Read More >>
A Cut Above: Five Decades (And Counting) Behind the Chair
Read More >>
NMC Eyes Student Housing, More 'Vibrant' Main Campus As Part Of In-Progress Facilities Master Plan
Read More >>
Senior Living Facility, Housing Zoning on East Bay Agenda
Read More >>
Man Arrested with Open Container, Loaded Guns on Front Street
Read More >>
TC Man Arrested for Credit Card Fraud
Read More >>
Morsels Owner Arraigned
Read More >>
Join Us for a Holiday Recess at Delamar!
Read More >>
Walking, Biking Take the Spotlight as Communities Focus on Nonmotorized Plans
Read More >>
Changes Brewing at Downtown Food & Beverage Spots
Read More >>