Local Leaders Grapple With Mental Health Challenges
By Beth Milligan | May 4, 2022
Mental health has emerged as a dominant discussion among Traverse City leaders this week, with Traverse Area District Library (TADL) and the Northwest Michigan Coalition to End Homelessness addressing challenges with a lack of local day shelters and disruptive library patron behavior, Traverse City and Grand Traverse County commissioners both discussing mental health on their meeting agendas, and grief support center Michael's Place reporting a dramatic uptick in children grieving the death of a parent or sibling in the wake of the pandemic.
After Safe Harbor raised the idea this spring of keeping the overnight emergency shelter open year-round – instead of during the winter only, as is currently the case – TADL board members sent a memo to city and county commissioners expressing concerns about the request. According to the memo, TADL's Woodmere branch has become a "de facto day shelter" for individuals experiencing homelessness as well as those struggling with addiction, as Safe Harbor requires guests to leave during the day. The library has experienced a "documented rise in behavior policy violations" stemming from individuals using drugs and alcohol including "expletives, verbal threats, bodily fluids, and excessively intoxicated individuals (some who are on the floor and unable to leave the library on their own)," according to the memo. Incidents have continued to rise month-after-month, with a record 44 incidents reported this March, according to TADL.
Library board members said the result was that "TADL staff are continually threatened and abused by patrons and feel unsafe in their jobs," "moral distress is felt by staff," and "patrons have voiced concerns for safety and have resorted to not using the main library and not allowing their children to use the library due to behavior violations witnessed at the library." Guests who violate behavioral policies can have their library privileges suspended for a year, but many continue to sneak in to use restrooms or other amenities, according to TADL, resulting in "more incidents needed to be addressed by law enforcement and emergency personnel as they refuse to leave or pass out in the restrooms." The TADL board approved a $33,000 contract in December for increased security services, but said those funds should be going to books and programming instead.
TADL board members asked the city to deny Safe Harbor expanding operations beyond April, saying that the library has "repeatedly shared these concerns with Safe Harbor previously, and Safe Harbor feels they bear no responsibility regarding the individuals who are their guests once they leave." The board also asked the city and county to establish a joint task force to develop a local day shelter, which would provide a place for individuals to go during the day and access addiction treatment and other support services. TADL leaders asked more shelters around the region – many of which closed during the pandemic – to reopen their doors, and asked the Traverse City Police Department to assign a community police officer to the library and Safe Harbor area.
Some of those proposed solutions could soon be on the way. In Traverse City's draft 2022-23 budget, City Manager Marty Colburn said the city is working with Safe Harbor and Goodwill on "building a facility to meet transitional housing needs." Colburn is also recommending budgeting for a new community police officer who will focus specifically on the Eighth Street corridor, including the Hull Park area. Additionally, the city has received a $210,000, three-year grant to fund a social worker in the TCPD, who can "assist vulnerable members of our community with organized, professional services that can support people to rise out of their addictions, homelessness, and treatment for substance and opioid treatment services," Colburn said.
Ashley Halladay-Schmandt, director of the Northwest Michigan Coalition to End Homelessness, released a memo Monday also addressing TADL's concerns, saying her organization was a "willing partner in efforts to make the library a safe place for its staff and patrons." In addition to expressing support for the city's efforts to add a TCPD CPO and social worker, she noted that Goodwill is working to add two Street Outreach workers and the Basic Needs Coalition is working to increase day shelter options. Halladay-Schmandt also pointed out that individuals experiencing homelessness themselves are at increased risk of violence during the months when they sleep outside, and said the region overall needs more mental health services, including a proposed crisis center.
"Mental health and substance abuse issues have a devastating effect on too many of our neighbors, family members, and friends on a daily basis," she wrote. "Behaviors that result from mental health and substance abuse issues are painful to witness and difficult to handle. The rise in incidents at the library mirrors what we are seeing throughout our community, at the hospital, in schools, in jail, and in emergency homeless shelters…increasing housing options for our most vulnerable community members is the most effective action we can take to help people get to a healthier place."
The topic of mental health appeared on meeting agendas for both Grand Traverse County and Traverse City commissioners this week. County commissioners will meet at 8am today (Wednesday) and have a "general discussion about our community mental health services" at the request of a commissioner, according to County Administrator Nate Alger. Meanwhile, city commissioners Monday approved a measure proclaiming May 2022 as Youth Mental Health Awareness Month. The proclamation notes that in the wake of the pandemic, children have found to be at a higher risk of experiencing or witnessing domestic abuse and are "facing increased stress due to the changes, fear, and uncertainty caused by illness, isolation, impending homelessness, and job and healthcare loss at rates never before seen." The Centers for Disease Control and Prevention (CDC) reports that more than 20 percent of U.S. youth have a diagnosed mental health disorder, with 14 the average age when early signs of mental illness appear. The number of children ages 6-12 who visited children's hospitals for suicidal thoughts or self-harm has more than doubled since 2016, according to the Children's Hospital Association. Traverse City's proclamation states that the city is "committed to supporting the youth of our community and enhancing discussions around the importance of youth mental health."
That is also the goal of nonprofit grief center Michael's Place, which is launching a special challenge on May 21 called the 21miles for 21years Virtual Challenge to raise funds for grief support services. According to Michael's Place, prior to the pandemic, an estimated one in 20 children experienced the death of a parent or sibling by the time they reached 18. Today the number is closer to one in 13 children nationwide, and one in 12 in Michigan. "Outreach from regional schools for both in-school support groups and grief crisis training has increased dramatically, with one small rural school seeking services from Michael's Place after reporting 20 students who have experienced a recent loss of a parent in just one small school building," the organization shared in a release Monday. Those losses aren't just COVID-related but also attributed to rising overdose deaths and increased depression and anxiety rates.
The 21miles for 21years Virtual Challenge allows registrants to participate individually or as a team in a "Choose Your Adventure" challenge, with the goal to log 21 miles between May 21 and June 21. A kick-off event will be held at Hull Park on May 21 from 11am-1pm. Registration for the challenge is $35 for adults and $21 for kids and families. All proceeds from the event will directly support grief services at Michael's Place.
Comment
Impact100 Traverse City Announces Latest Grant Recipients
Read More >>
Three Hundred Miles in 24 Hours
Read More >>
Munson to Ramp Up Outpatient Efforts, Regionalize Inpatient Care
Read More >>
Man Arrested After Concerns Over Blair Township Threat
Read More >>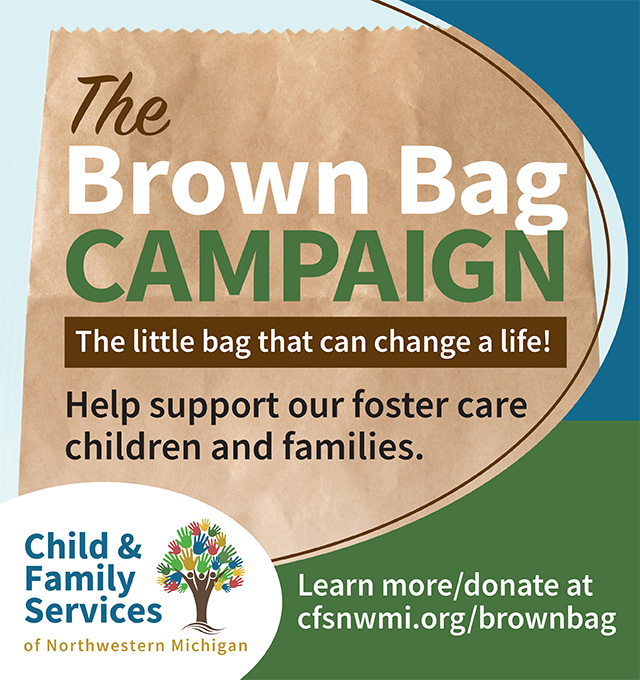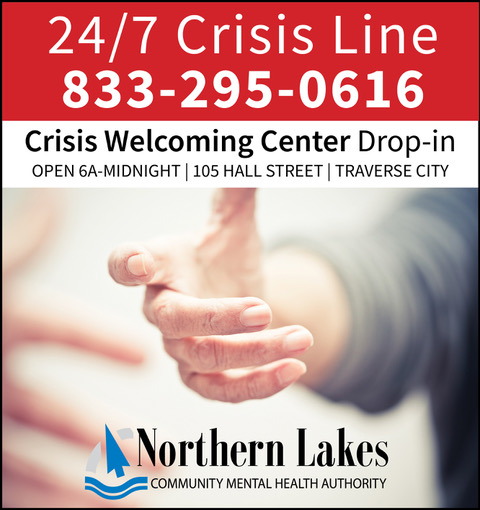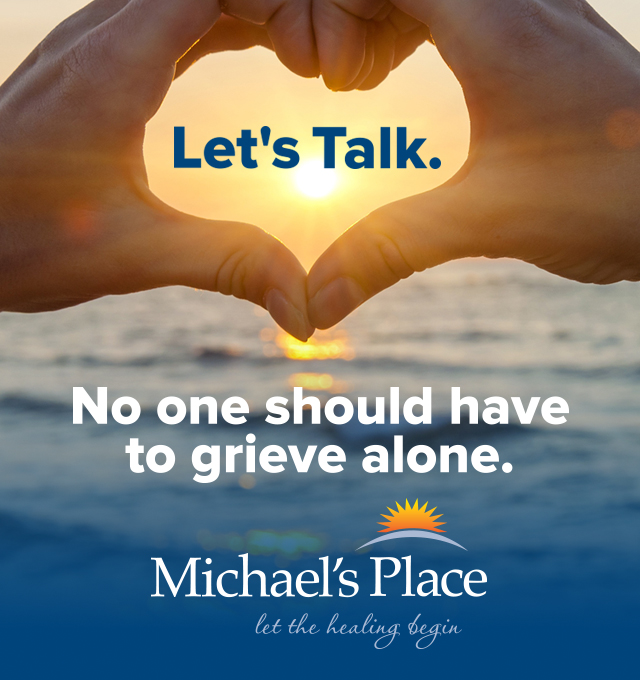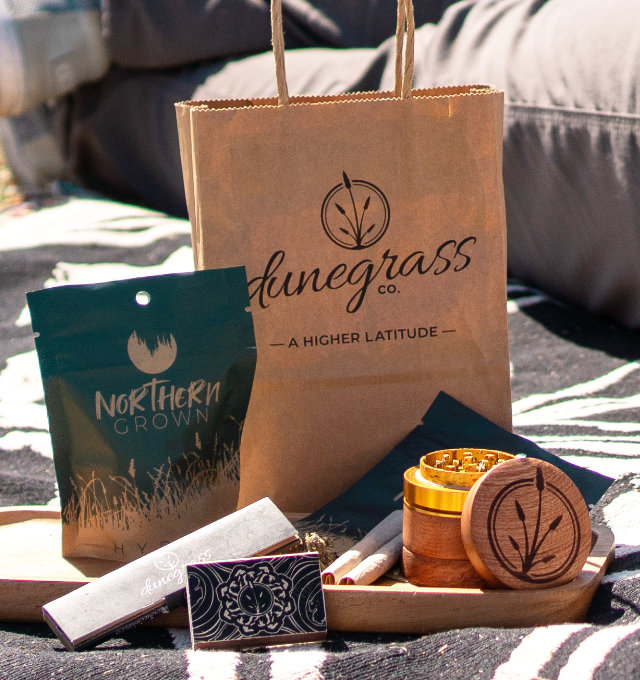 Man Arrested After Standoff in Central Neighborhood
Read More >>
Building Peninsula Shores
Read More >>
GT County Commissioners Approve Peninsula Parks Funding, Remote Work Policy
Read More >>
Join Us For Fall Recess Next Week at Seven Hills on Old Mission Peninsula!
Read More >>
Local NMC Students Traveled To Morocco Earthquake Epicenter Months Before Disaster Struck
Read More >>
TC Curling Center Sweeps Past Expectations
Read More >>
Commissioners to Offer City Manager Position to Vogel
Read More >>
From Frenzy to Focus: Northern Michigan's Fall Real Estate Update
Read More >>
Senior Services Take the Spotlight
Read More >>
Grand Traverse State Bank To Be Traverse City's Newest Bank
Read More >>