Local, State Leaders Sound Alarm As Coronavirus Cases Surge
By Beth Milligan | Nov. 13, 2020
As Michigan hit a single-day record of 6,940 new confirmed coronavirus cases Thursday, local and state leaders sounded the alarm about the surging pandemic – with Munson announcing new visitor restrictions, TCAPS facing likely continued shutdowns next week, other area schools and libraries impacted, and Governor Gretchen Whitmer hinting about another looming potential statewide shutdown.
The coronavirus testing positivity rate across Michigan is now at 10.8 percent, according to Dr. Joneigh S. Khaldun of the Michigan Department of Health and Human Services (MDHHS), with the state averaging 3,000 more confirmed cases per day than it did just a month ago. "To have more than 10 percent of those tests coming back positive is alarming and means this virus is out of control," she said at a Thursday press conference.
Whitmer added at the same press conference that hospitals across the state are "nearing capacity and they are burning through PPE (personal protection equipment)," with one-fifth of ICU beds in Michigan occupied by COVID-19 patients – a figure projected to rapidly rise in the coming days. Statewide, the hospital patient count is expected to double in the next two weeks, hitting a record high for 2020. "This is the worst week of COVID we've ever had…the trajectory we are on is dire," Whitmer said.
Hospital leaders echoed those fears in their own press conference Thursday, including President and CEO Ed Ness of Munson Healthcare, who said the local testing positivity rate has nearly tripled in the last month – reaching 8.9 percent. The number of coronavirus patients requiring inpatient care at Munson has also tripled in the last two weeks. As of Thursday, 45 patients were hospitalized with COVID-19 at Traverse City's Munson Medical Center, with another 13 patients hospitalized in Grayling and 8 in Cadillac. Ness worried that because the spring wave of the pandemic largely spared rural communities, including much of northern Michigan, residents in those areas had grown comfortable and believed they weren't at risk.
"We are seeing the same spikes (here) that we're seeing in our urban areas," Ness said. "Our recent data has shown it doesn't matter where you live. We are facing the same situation even in our rural communities. You have to be diligent, you have to wear masks…(to) bend the curve to protect our staff and protect our communities."
In response to the growing caseload, Munson Healthcare announced new visitor and masking policies at its hospitals starting today (Friday). Most visitors are now banned from hospitals, with a handful of exceptions for obstetrics, pediatric, and end-of-life patients, as well as individuals with disabilities who have a medically necessary support person. Limitations are also in place for visitations from spiritual advisors and those performing government functions, like police officers. Any approved visitors must now wear a Munson-issued mask, answer health screening questions, and provide a name and phone number for contact tracing purposes.
School districts are also experiencing continued impacts from the rising number of cases. Traverse City Area Public Schools (TCAPS) Superintendent Dr. John VanWagoner says he expects middle and high schools in the district – which moved to remote learning Wednesday through Friday this week due to staff shortages across multiple schools from quarantining – will need to continue with remote learning into next week. TCAPS will make a formal announcement about the plan today, with elementary schools expected to remain open for face-to-face learning.
"We've had a few more staff members go down in all of our categories – subs, aides, bus drivers – so unless something drastically changes, we would stay remote Monday at the secondary schools," VanWagoner says. "And then we are going to be looking at it every day. We would need some people to come off that (quarantine) list and no one to come on it to reopen." Elementary schools haven't been as impacted by quarantining staff and thus can remain open, though VanWagoner cautions the numbers are "tight."
In addition to staff levels impacting closures, TCAPS could also move all its schools to virtual learning on a longer-term basis if the community testing positivity rate and hospitalization numbers continue to climb. Detroit Public Schools, the largest school district in the state, announced Thursday it was moving to remote learning until January 11. For TCAPS, such a move would require a board vote if Traverse City was still in Phase Four of the state's reopening plan, as it is now. If Traverse City moves to Phase Three, however, schools would automatically move to virtual learning without a board vote, VanWagoner says.
COVID-19 could also impact the Division 5 high school championship football game scheduled for tonight at 7pm between the undefeated Kingsley High School Stags and the Reed City Coyotes. Kingsley Area Schools Superintendent Dr. Keith Smith confirmed Thursday that a member of the high school football coaching staff tested positive for coronavirus. The coach's identity was not disclosed for privacy reasons.
The case prompted the district to take what Smith calls the "extraordinary step" of requiring several players on the team to get clearance from doctors in order to play in the championship game. While Smith would not confirm if it was because of a positive test result or a failure to get clearance in time, he says it appears Kingsley will be "down two players" for tonight's game. For the rest of the team, Smith says the district has followed strict safety protocols for sports and that he "didn't want to overly penalize kids" who were healthy by cancelling the game or prohibiting them from playing. "If we didn't feel comfortable, we wouldn't be looking at playing," he says. Kingsley school board members narrowly agreed, voting 4-3 Thursday to allow the game to continue with adjustments to team transportation and underclassmen play.
The surging pandemic has implications for other areas outside of hospitals and schools. Fife Lake Public Library announced Thursday it will be closed until further notice after library staff received notice of a possible exposure to COVID-19. In the recreation realm, Whitmer implored hunters across the state to rethink their plans for opening day of firearm season Sunday, saying that while hunting outdoors spaced apart was a safe activity, carpooling and staying overnight in large groups at deer camps was not. State officials also strongly cautioned residents to rethink their holiday plans, particularly for Thanksgiving, discouraging any gatherings with people outside of one's immediate household. "Unless we get our act together right now, we could be hitting our daily peaks of deaths in Michigan come Christmas," said Whitmer. "Thanksgiving is going to look different this year, it just has to."
Whitmer hinted that a failure to flatten the curve in Michigan could prompt the MDHHS to soon issue orders that could mirror stay-at-home orders implemented statewide last spring. While Whitmer's own executive orders were recently overturned in court, MDHHS has subsequently ordered similar orders – such as a masking mandate and limits on gathering sizes – under its separate epidemic powers as a health authority. Multiple reporters asked Whitmer why an MDHHS shutdown order wasn't announced as part of the press conference Thursday, given the state's dire case numbers. Whitmer said that state officials are currently evaluating those options and that if the surge continues, "we'll be having to take additional steps, there's no question."
Pictured: Grand Traverse County case numbers from the start of the pandemic in March to now
Comment
The Pages Of History: New Book To Chronicle TC Libraries' History
Read More >>
Dogs On The Loose: Animal Control's Workload No Treat
Read More >>
Efforts Underway To Get Residents With Contaminated Drinking Wells Connected To Township Water
Read More >>
Traverse City Is Thankful For Its Own
Read More >>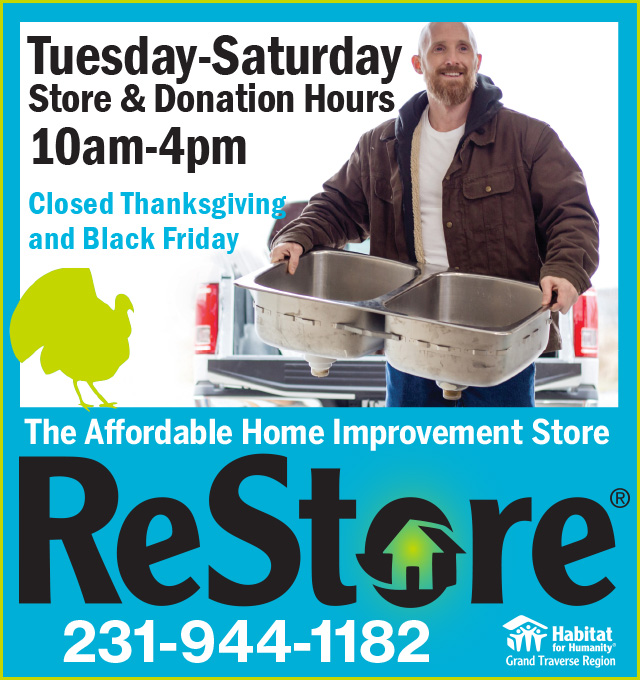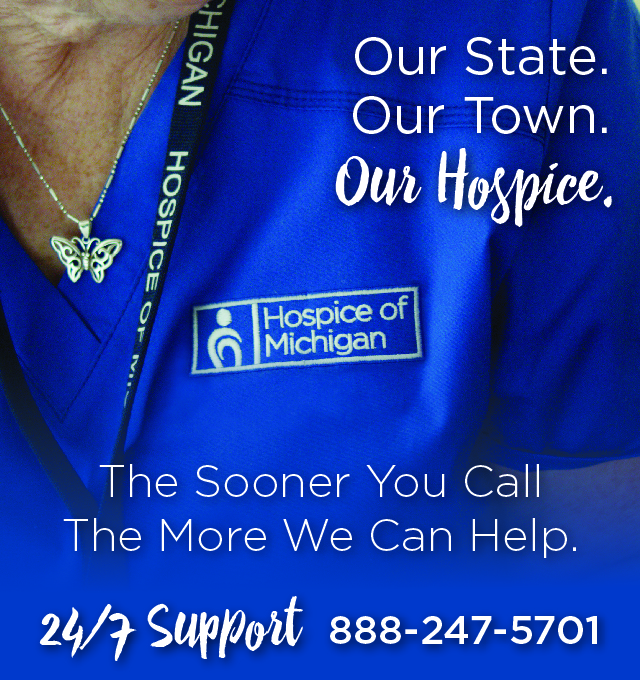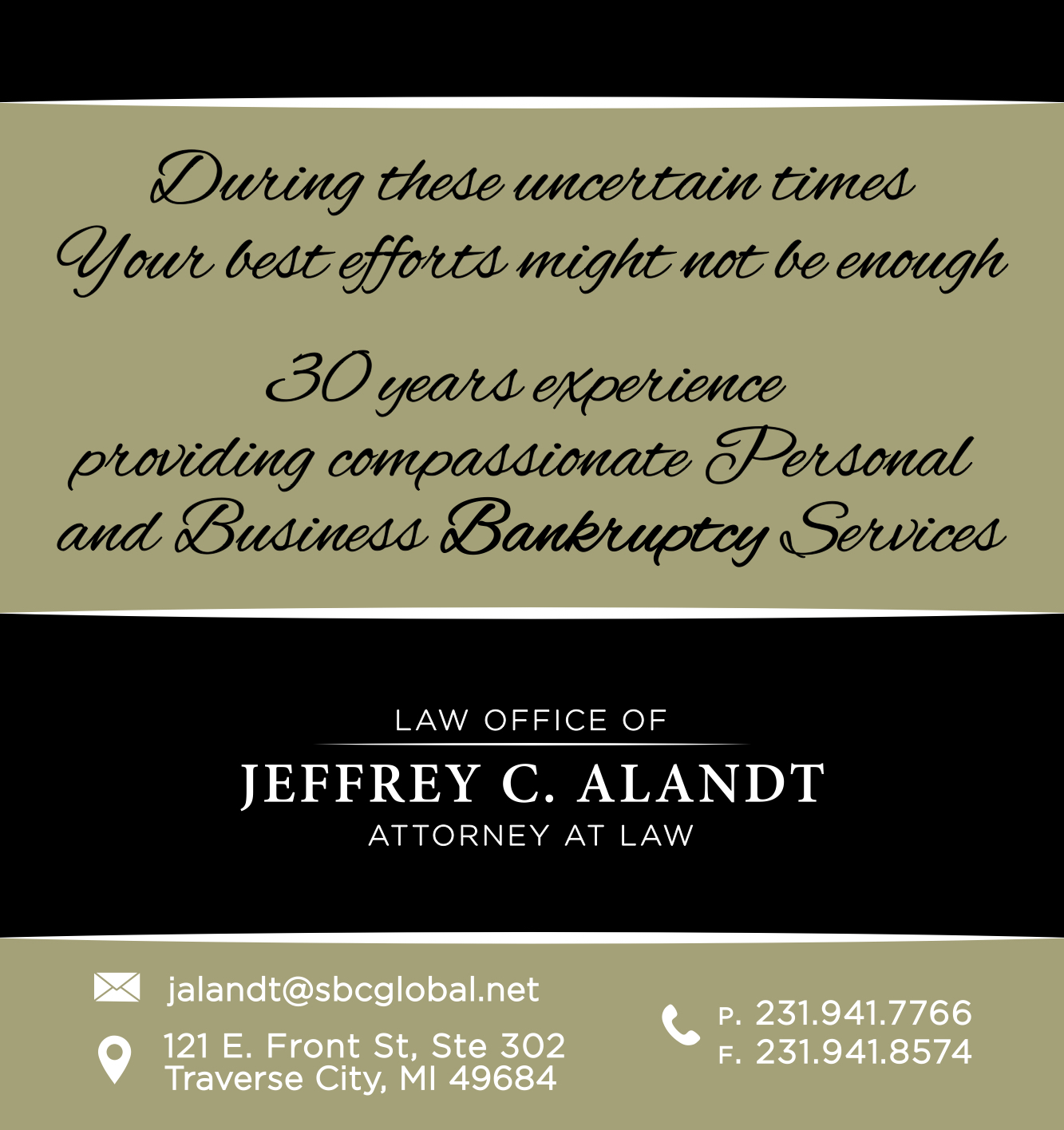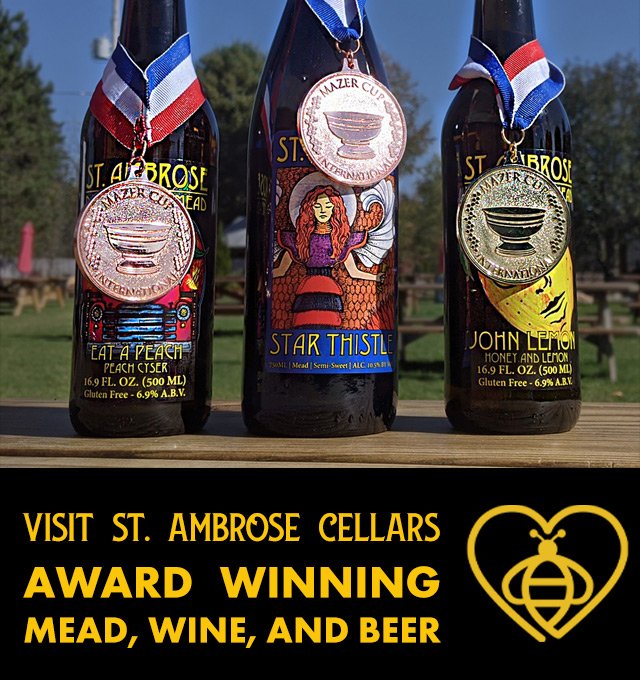 CherryT Ball Drop Goes Virtual
Read More >>
Local Health Department Issues Its Own Advisory
Read More >>
Amidst Moves And Empty Storefronts, Observers Say Demand Still Strong In Downtown Traverse City
Read More >>
Do Not Disturb: Proposed Hotel Properties Sit Silent
Read More >>
Munson Distances Itself From Controversial Social Media Post
Read More >>
It's Thanksgiving To-Go
Read More >>
Pam Forton Resigns From TCAPS Board
Read More >>
Your 2020 Holiday Gift Guide Is Here
Read More >>
Health Dept Shifts Focus To High-Risk Cases As Numbers Soar
Read More >>
From Individuals Facing Homelessness To Businesses On The Brink, Community Steps Up To Meet Need
Read More >>