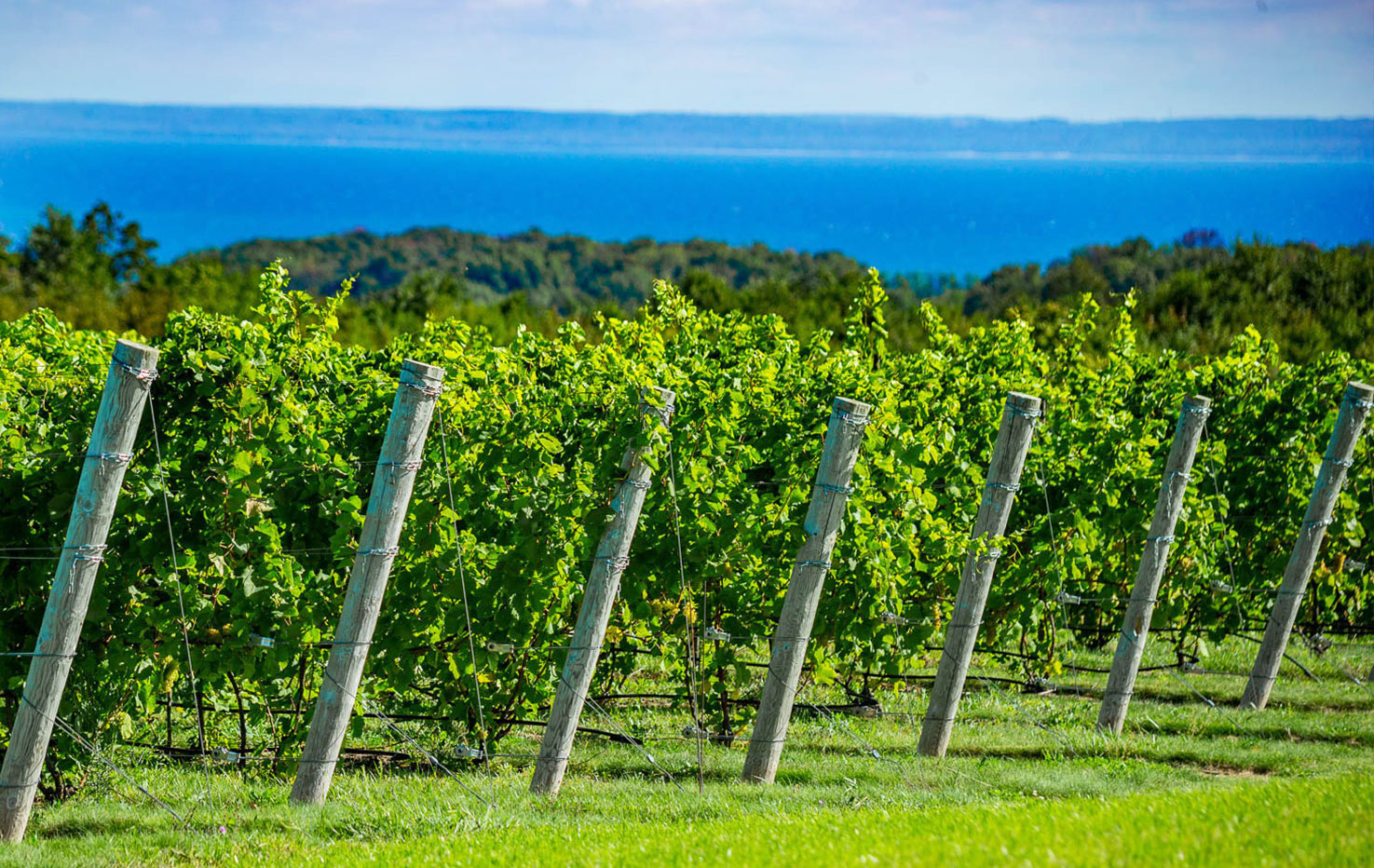 Local Wine Trail Takes Second Place Nationally
Aug. 28, 2019
The Leelanau Peninsula Wine Trail has taken second place in a national poll conducted by USA Today and its travel site, 10Best.com, for Top Wine Region in North America. A panel of wine experts partnered with 10Best editors to pick the initial 20 nominees. The top 10 winners were then ranked by popular vote. The Finger Lakes Wine region of New York, which boasts three American Viticultural Areas and over 130 wineries, came in first. The Leelanau Wine Trail beat out wine trails and regions in California, Arizona, Washington, Texas and Virginia to earn second place.
Lorri Schreiber, executive director of the Leelanau Peninsula Wine Trail, said the honor reflects not only the Leelanau Peninsula wine industry but on the Michigan wine industry as a whole. The Leelanau Peninsula Wine Trail consists of 28 wineries scattered throughout the Leelanau peninsula.

2019 Top 10 Wine Regions Ranking
Finger Lakes - New York
Leelanau Peninsula - Michigan
Temecula Valley - California
Verde Valley - Arizona
Walla Walla Valley - Washington
Monticello - Virginia
Mendocino - California
Lodi - California
Texas Hill Country - Texas
Paso Robles - California
Comment
Garfield Township By The Numbers: High Levels of Poverty, Rentals, Retail Jobs
Read More >>
Your Summer 2022 Race Guide
Read More >>
Citywide Cape Sealing Pavement Project Kicks Off Monday
Read More >>
Staffing Debate Likely To Dominate City Budget Discussion
Read More >>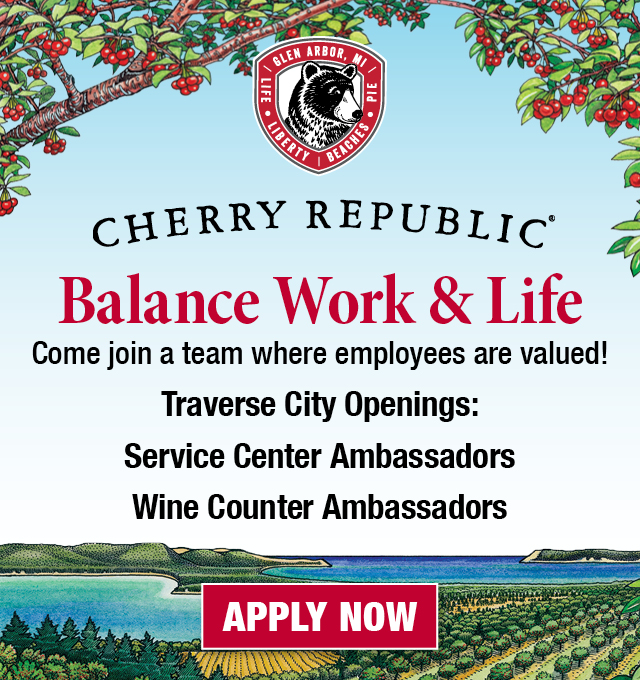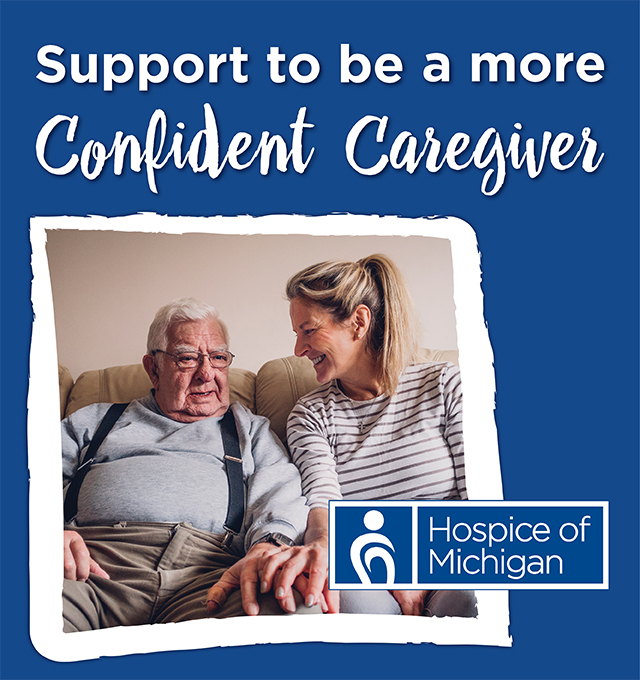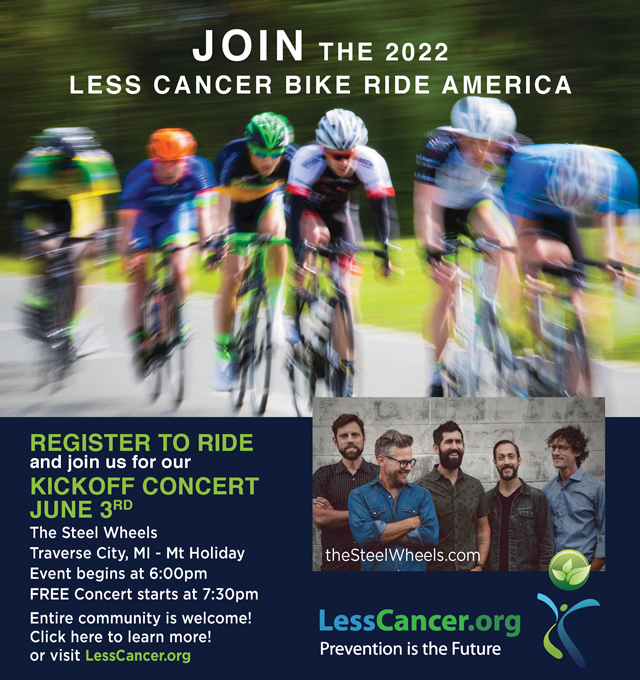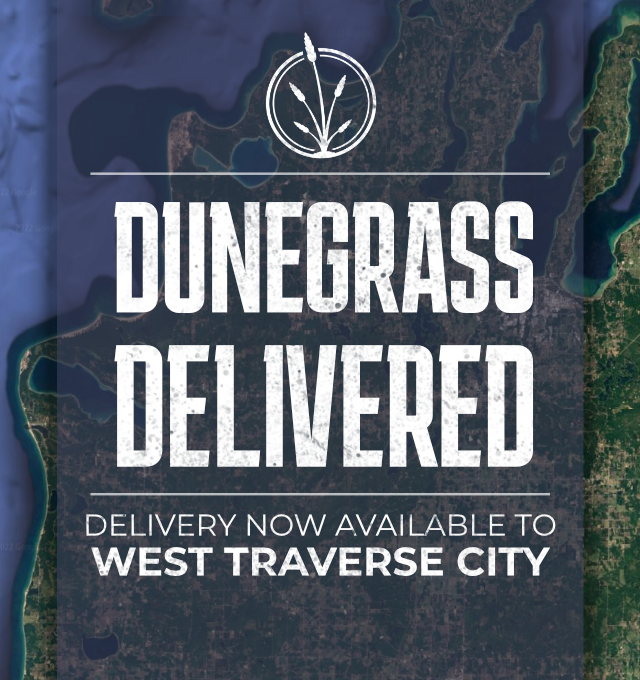 North Bar, Modern Bird Set For Debuts Soon
Read More >>
Summer Employment Forecast: Will The Job Market Warm Back Up?
Read More >>
NMC To Sign New Articulation Agreement To Promote Construction Trades Education
Read More >>
DDA Teams Up With Traverse Connect For Potential Business Attraction Program
Read More >>
2022 Outstanding Educators Unveiled
Read More >>
20 Years Later: The Village at Grand Traverse Commons
Read More >>
Montessori's Big Year
Read More >>
New Senior Living Facilities Are Under Construction In Traverse City; Can The Local Workforce Support Them?
Read More >>
"Now Hiring" Showcases Jobs Across The Region
Read More >>
The Dish Cafe Is Back On The Market
Read More >>