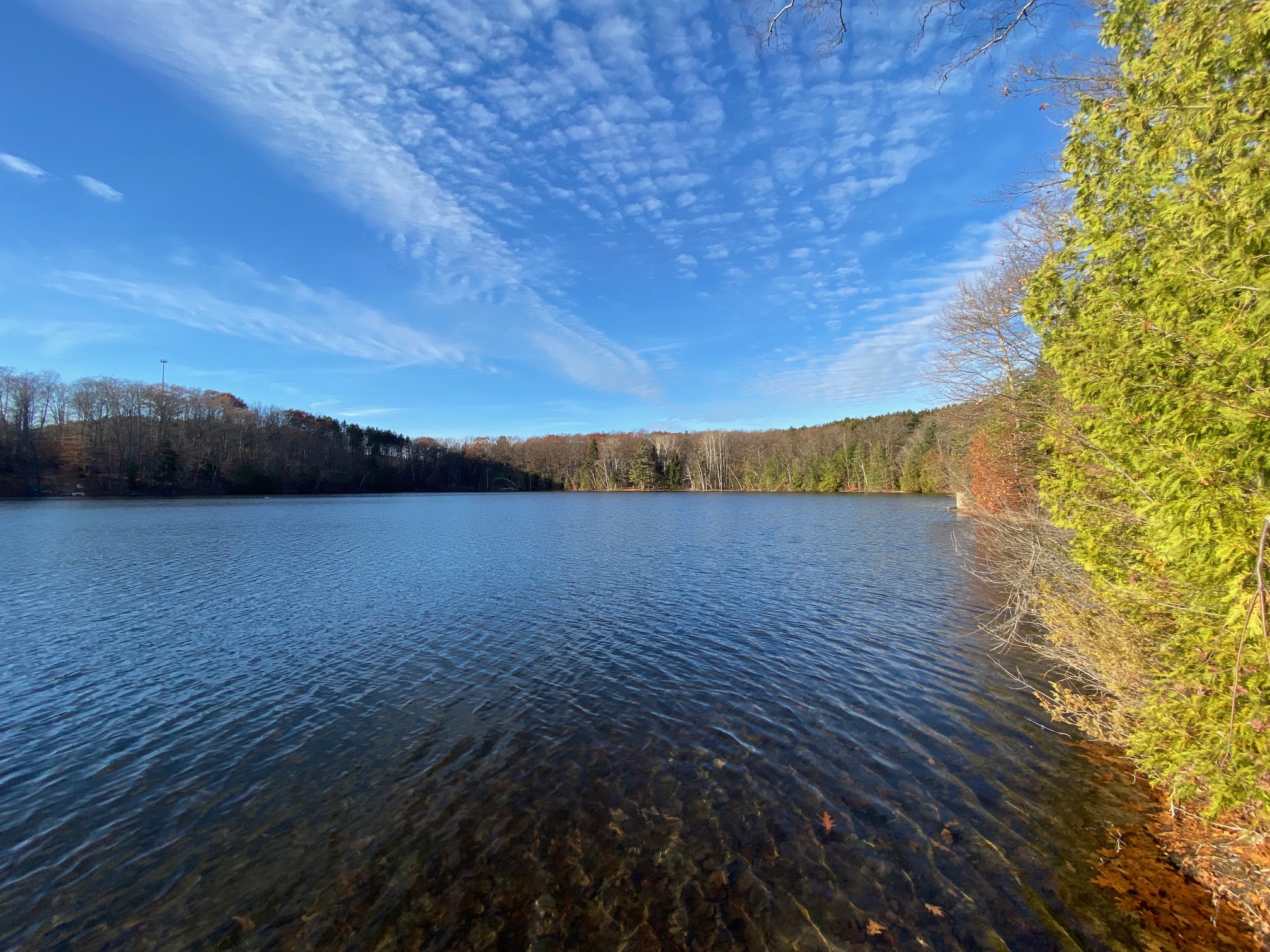 Long Lake Township Eyes Twin Lakes Ownership, Dollar General Plans, Dredging Moratorium
By Beth Milligan | Nov. 24, 2021
Long Lake Township has put forward a proposal to take over ownership of Twin Lakes Park from Grand Traverse County Parks and Recreation, citing a desire to "add new and enhanced visitor experiences while honoring the park's history and the vision of those that were instrumental in its creation," according to Township Supervisor Ron Lemcool. Long Lake Township will also soon review the results of a road safety assessment study of North Long Lake Road – where a Dollar General store is planned for the former Pilgrem Bible Holiness Church site – and consider a moratorium on dredging at Long Lake.
Lemcool recently met with Grand Traverse County Parks and Recreation's business development committee to discuss the possibility of the township taking over Twin Lakes Park. "Our board's intent is to operate the park as a township park in perpetuity," he wrote in a memo to the committee. "We hope to upgrade the facilities." Lemcool said township officials have "been in conversation with heirs of the families that donated the Twin Lakes Park properties," and that the families "have no objection to this transfer and are very supportive."
Lemcool tells The Ticker the township has broached the topic of transferring Twin Lakes with county officials in the past, and decided to revive the conversation after planning for the future and seeing activity increase at other township parks. "Our parks in Long Lake Township are very full," he says. "If you go to most of them on any given day, the parking lot is full of cars. There's a lot of use. One of the things we've looked at with Twin Lakes is how do we enhance that park and make more use of the property at the park?"
Lemcool is planned to appear before the Parks and Recreation Commission at the board's December 16 meeting to present the proposal and talk through options for improving Twin Lakes under township ownership. Examples could include adding bike trails and increasing rental usage of buildings like Gilbert Lodge, Lemcool says. As part of the proposal, Long Lake Township is seeking payment of $50,000 annually for four years from Grand Traverse County for continued maintenance of the park, language included in the deed "to ensure that Twin Lakes Park remains for community recreational purposes," and having all equipment, contracts, and leases – including the tower lease on the property – transferred to the township.
Two other high-profile issues are likely to come forward for discussion at Long Lake Township's own board meeting in December. Township trustees are expected to receive the results of a road safety assessment completed on North Long Lake Road between Twin Lakes Park and the Food For Thought building (the former Long Lake Elementary School). The township was already planning to study the corridor to identify possible safety improvements when Dollar General submitted a site plan application to build a new store on the former Pilgrem Bible Holiness Church property near Moomers, Fresh Coast Market, and Suburban Estates at 7144 North Long Lake Road. Community backlash and traffic safety concerns about that project prompted the township planning commission to approve a six-month moratorium in September on issuing any new land use or construction permits on that stretch of North Long Lake Road to provide time for the road safety assessment to be completed first.
Lemcool has since received the report results but not yet reviewed them in-depth, with plans to discuss the assessment with trustees in December and then with the Grand Traverse County Road Commission. "There could be simple (recommendations) to slow the traffic down, and then there could be things like realigning East Long Lake Road and Strait Road and putting in a four-way stop or light," he says. "These are all things that aren't cut and dry. They're recommendations that could be done, but don't have to be done."
Lemcool says the study will provide guidance on where Dollar General should locate its entrances and exits and the safest way to handle traffic flow at the store. He emphasizes that the township didn't issue a moratorium to try and stop the Dollar General development, as some residents and nearby businesses requested, but simply to ensure no new developments were built until the township had a handle on existing road conditions. "We're just making sure we don't create an unsafe area with the road," he says. "If you've tried to pull out of Moomers on a Saturday afternoon, you know what it's like."
Fresh Coast Market has sharply criticized the Dollar General development, writing in social media posts that the company "is simply not good for our community in any way" and that Dollar General has "been trying to put a store in this area for years, (and) it's sad that they finally got in." Lemcool, however, notes that the store is a use by right on the property and would likely be allowed to move forward once the moratorium is lifted, provided Dollar General meets the township's site plan requirements.
Township trustees could discuss issuing a separate moratorium at their December meeting, this one banning dredging on Long Lake. The Michigan Department of Environment, Great Lakes & Energy (EGLE) denied a request this month from a township property owner at 121 North South Long Lake Road to dredge part of the lake and create a channel and basin for a boathouse with room for multiple watercraft. The plans also called for the removal of an old steel seawall. Lemcool says the dredging request was the first of its kind he's personally encountered and that it generated concerns from other property owners about environmental impacts and setting a precedent for more dredging projects. He cites "changing the dynamics of the lake" as the primary concern he heard from residents. "Once you start, what's next?" he says.
The dredging applicant, the Carrie C. Barnes Trust, is expected is appeal EGLE's decision. In the meantime, Long Lake Township is exploring ways it can tighten up its own ordinance to better protect the lake, Lemcool says. "The hard point is trying to figure out what belongs under EGLE's guidelines for the public trust of the lakes," he says. "We're researching what other townships in Michigan have done with ordinances like these." Township officials are researching options for strengthening setback requirements for properties along the lake – including better defining how dredging would impact where a property's high-water mark is measured – and a possible short-term ban on dredging, which could be discussed at the board's meeting next month. "A moratorium isn't out of the picture yet," says Lemcool. "We just want to make sure we have enough information first."
Comment
Impact100 Traverse City Announces Latest Grant Recipients
Read More >>
Three Hundred Miles in 24 Hours
Read More >>
Munson to Ramp Up Outpatient Efforts, Regionalize Inpatient Care
Read More >>
Man Arrested After Concerns Over Blair Township Threat
Read More >>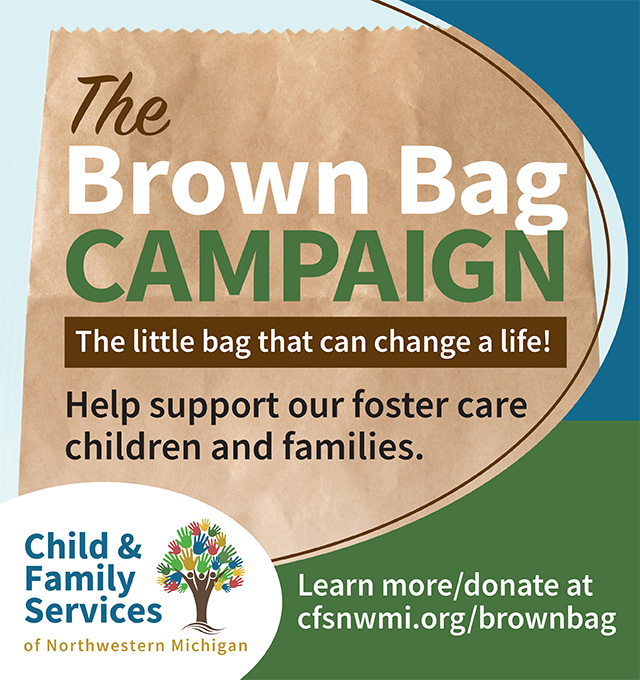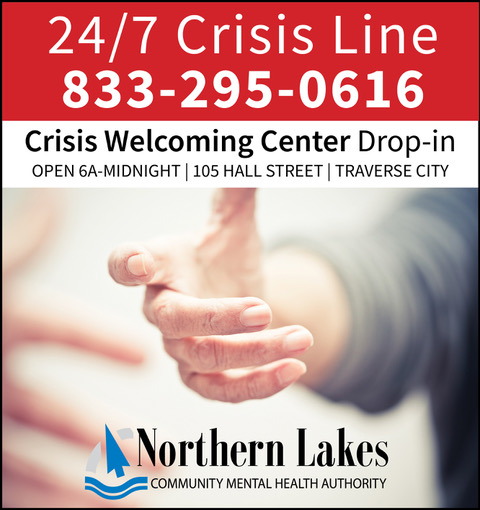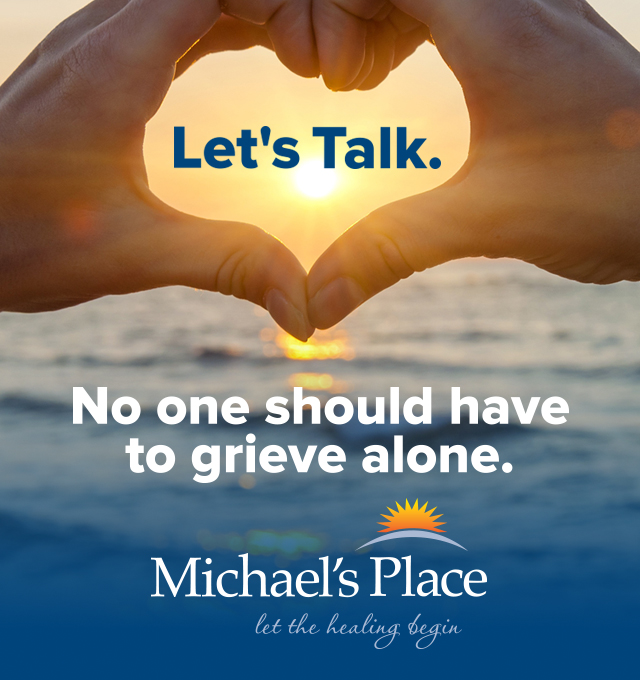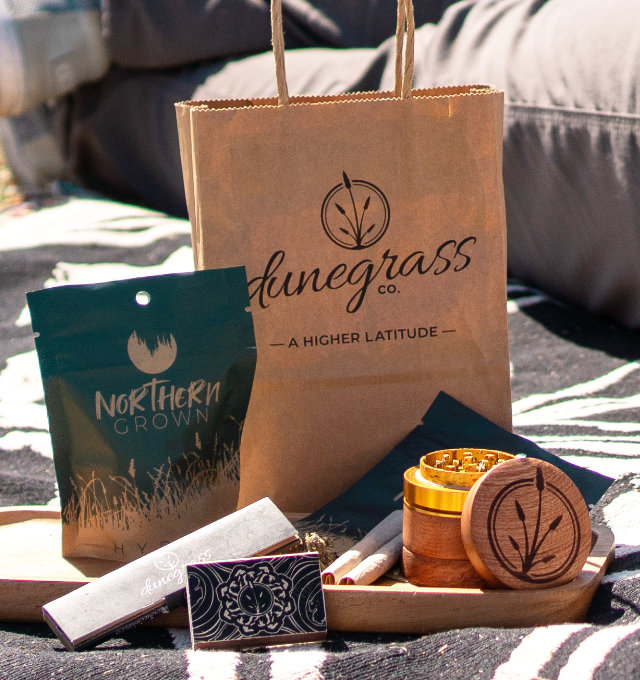 Man Arrested After Standoff in Central Neighborhood
Read More >>
Building Peninsula Shores
Read More >>
GT County Commissioners Approve Peninsula Parks Funding, Remote Work Policy
Read More >>
Join Us For Fall Recess Next Week at Seven Hills on Old Mission Peninsula!
Read More >>
Local NMC Students Traveled To Morocco Earthquake Epicenter Months Before Disaster Struck
Read More >>
TC Curling Center Sweeps Past Expectations
Read More >>
Commissioners to Offer City Manager Position to Vogel
Read More >>
From Frenzy to Focus: Northern Michigan's Fall Real Estate Update
Read More >>
Senior Services Take the Spotlight
Read More >>
Grand Traverse State Bank To Be Traverse City's Newest Bank
Read More >>