Making A Splash, One Dive At A Time
June 28, 2014
Two years ago, Ann and Corey Schaub came up with a way to keep their kids entertained on an old pontoon boat that could only putter around the lake. Today, they are diving head first into a brand new business that's also brought them back to their hometown.
Their patent-pending LilliPad Diving Board is designed specifically for a pontoon boat – one can jump off it and not rock the boat, or fellow boaters.
Ann first had the idea for the diving board while the family was vacationing at her parents' home on Six Mile Lake in East Jordan. She, Corey and the grandparents were happy to just sit and relax on the pontoon boat all day. The kids? Not so much.
Ann says she turned to her husband, who can "build anything," and asked him to make a diving platform for the float boat.
"I made two cuts and in 20 minutes I had it," Corey says, using a basketball for the spring along with two bolts and zip ties, and secured to the boat with duct tape.
"It was a huge success … but it rocked the heck out of the boat," he says.
He left that rudimentary – but all-important – design at the cottage for the next visit. But on the drive back to Fort Wayne, Ind., Ann made a discovery: no one made a diving board specifically for a pontoon boat.
"I drew on a napkin while driving," says Corey, "and built the prototype when I got home."
The couple knew there were three things the diving board would have to do to be a success: not rock the boat when jumped on, be a cinch to install and remove, and be easy to stow. In October 2012, son Avery took the first of many jumps on many prototypes while the design was refined.
The board is constructed so that downward forces created by a person jumping on the platform are cancelled by equal and opposite forces within its framework, explains Corey, leaving only a gentle wave in its wake. See video of it in action here.
The Schaubs debuted their invention at the Fort Wayne boat show in February and got response most entrepreneurs only dream about. The product has since been featured in Great Lakes boat buying guide Scuttlebutt and will also appear this summer in Pontoon & Deck Boat Magazine.
The initial plan to manufacture the boards in their garage was abandoned and they are now being produced in China, though the Schaubs would eventually like to do production in the U.S. and possibly in TC.
"We did our two-year plan all at once," says Corey. "So now we're on to the next three to five years" – which included a recent move back to Traverse City. Corey is a TC native while Ann grew up in East Jordan, and say their local lakes are the best place to grow their business.
The board retails for $1,500 and is available at Long Lake Marina in Interlochen, Grand Bay Marine in Traverse City and Dewitt Marine in Bellaire.
Comment
For Kristin Rice, Space Is The Place x2
Read More >>
Space: The Next Frontier For Pugsley?
Read More >>
New Publication Provides Access To Local Demographic Data
Read More >>
Woman Arrested For Drunk Driving After Getting Stuck In Snowbank
Read More >>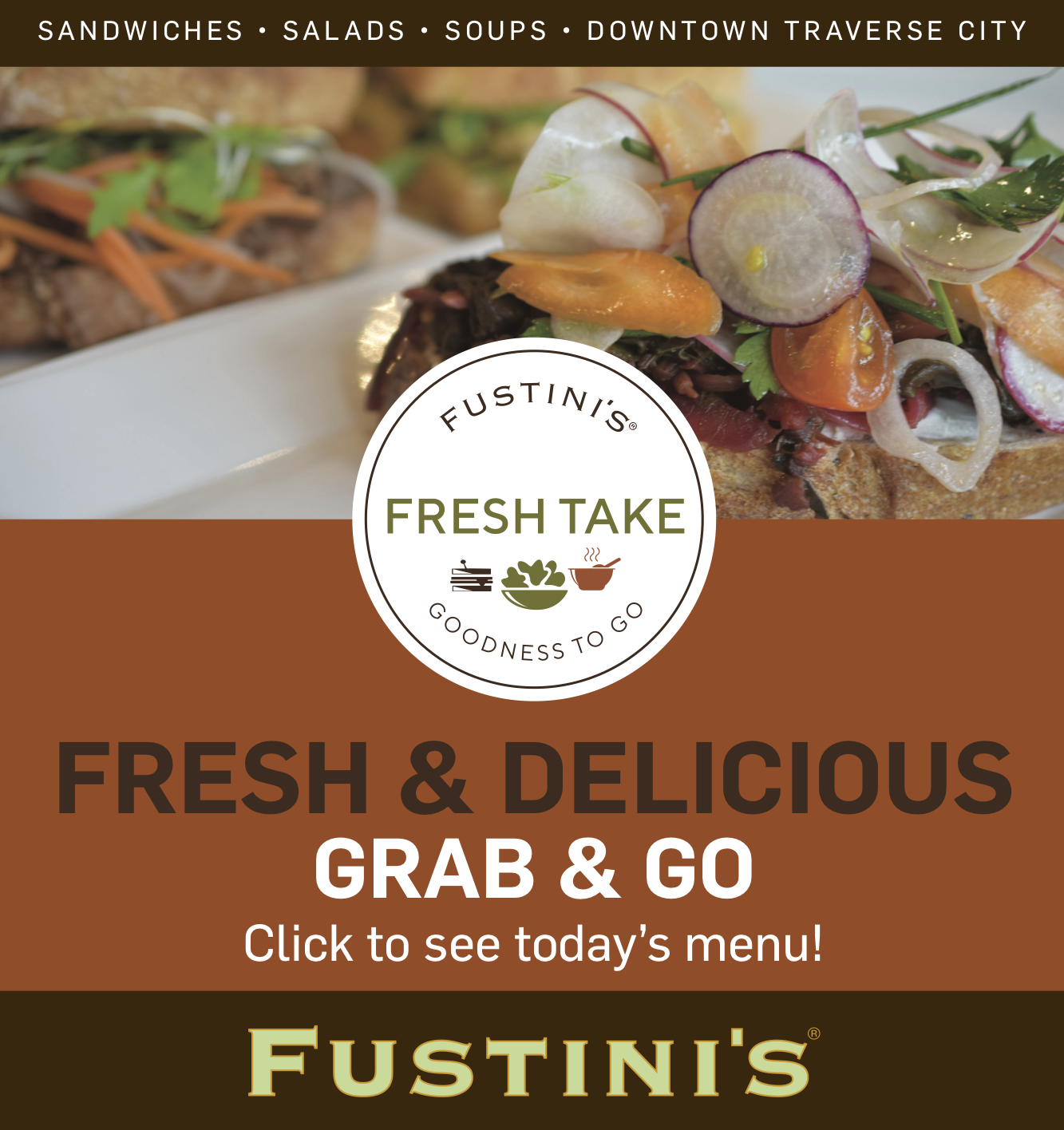 Local Child Care Study Outlines Shortcomings
Read More >>
Hunting For WWII Aircraft, U-Boat In Grand Traverse Bay
Read More >>
Palmer Woods Expansion, M-204 Bridge Project Coming To Leelanau
Read More >>
New Combined Job Fair To Debut
Read More >>
Planning For 2020 Traverse City Ironman Continues, As Does Debate
Read More >>
Another Local School Goes Solar
Read More >>
Save The Date: March Recess At State Street Market
Read More >>
Car Crashes Into Empire Township House
Read More >>
TIF 97, Jail Mental Health, Proposal To Combine Elected Positions Top County Agenda
Read More >>
Couple Arrested For Assaulting Teen
Read More >>