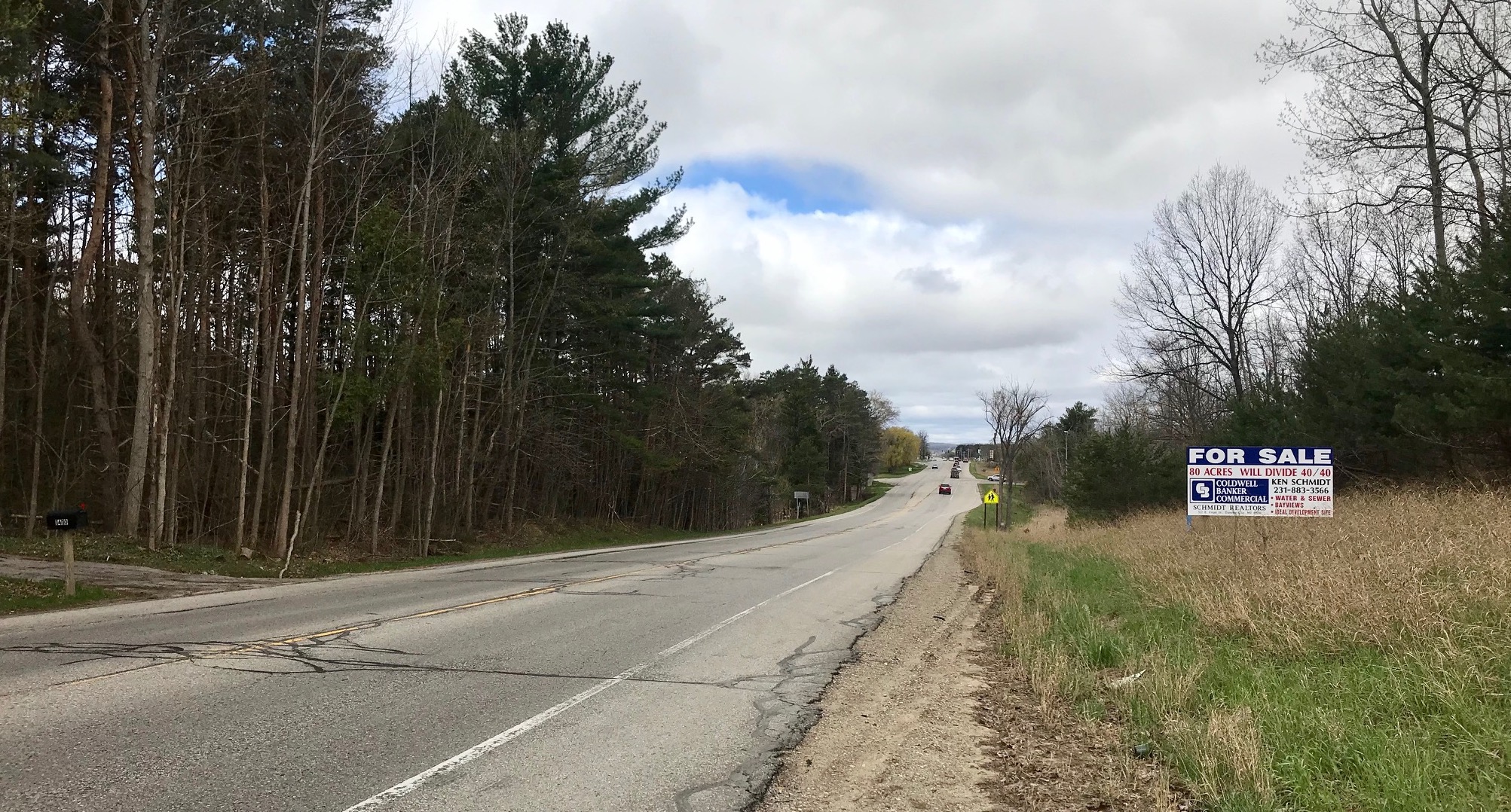 Manufactured Housing Development Gets Green Light On Hammond Road
By Beth Milligan | May 13, 2019
Construction could begin this summer on a 165-unit manufactured housing development on Hammond Road after East Bay Township planning commissioners approved site plans for the project last week.
The development, called Alta Vista, would be on an 80-acre vacant site just east of Grand Traverse Academy stretching between Hammond and Vanderlip roads. The developer is R.C. Hermann, the owner and developer of Tamarack Lodge and Woodcreek, another Traverse City manufactured housing community located off South Airport Road. Hermann obtained township approval last fall to rezone the Hammond parcel from medium density residential to manufactured housing community, allowing him to now build Alta Vista by right so long as he obtains necessary local and state approvals.
Lot sizes for the 165 homes in Alta Vista will range from 5,000 to 12,000 square feet, with a typical home consisting of three bedrooms and two baths at 1,500 square feet. Prices for that size of home will start at $128,000, a company representative told planning commissioners, with options to add on two-car garages, covered porches, decks, and sunrooms. All units will be owned – not leased or rented – and will include access to a 5,132 square-foot community clubhouse offering a swimming pool, outdoor hot tub, pickleball court, and walking and exercise trail.
Petra Kuehnis of Mansfield Land Use Consultants, engineering consultants for the project, said the property site "is pretty much cleared and open in the middle, with a lot of wetlands and woodland along the edges, creating a natural buffer that would be maintained." As with Woodcreek, Alta Vista will be "screened and buffered" from the main adjoining road – in this case, Hammond Road – providing a "a nice enclosed and private development," Kuehnis said. The project would be built in two phases, with construction beginning on the southern half of the site and a connection to Vanderlip and then later expanding to the northern half of the development. Kuehnis said the second phase would likely quickly follow the first, "based on the popularity of Woodcreek and…the reception of this project for people interested."
Planning commissioners and staff expressed enthusiasm about the Alta Vista concept, saying the location was well-suited for the development. "I like where it's at, I like the fact that it's going to be a big development but it's going to be very well-screened, kind of like Woodcreek," said Planning Commissioner Ted Hentschel. "You don't hardly even know it's there. It's a beautiful place to live." Planning Commissioner Daniel Leonard agreed. "I like the development, I'm great with it," he said. "I feel like you've maximized the legitimacy of the land in terms of what you're going to use it for."
Two significant concerns arose during planning commissioners' review of the project, however, which ultimately prompted them to add conditions to their unanimous approval of Hermann's site plan. The first was potential impacts to wetland areas on the property site; the second was traffic impacts on Vanderlip Road. Developers plan to leave most of the wetlands on the property untouched – protecting 30-plus acres of open natural areas – but plan to build a vehicle crossing over a small section of wetlands near the development entrance. The group will also seek to fill in approximately 850 square feet of wetlands, or 0.2 acres, in another area to accommodate a housing lot. Grand Traverse Baykeeper Heather Smith of The Watershed Center Grand Traverse Bay wrote to township officials expressing concerns about wetlands impact and requesting that the bridge crossing be built in a way to accommodate the natural flow of wetlands underneath it.
Township officials noted wetlands approval will run through the Michigan Department of Environment, Great Lakes & Energy (EGLE, formerly the Department of Environmental Quality), with the department usually imposing conditions on developers if they're disturbing wetlands. "Typically if there's impacts to wetlands, the (EGLE) will have some kind of mitigation requirements," said Township Planner Rick Brown. Planning commissioners included a stipulation in their approval that if any other governmental departments require changes to the project plans – such as the EGLE, Grand Traverse County's soil and erosion department, or Michigan's Manufactured Housing Commission – the site plans must come back to township staff for review and determination whether they require new approval from the planning commission.
Planning commissioners were most concerned about traffic impacts from Alta Vista on Vanderlip Road, as the neighborhood will have road access from both Hammond and Vanderlip. The Grand Traverse County Road Commission issued permits for the two proposed access drives and did not require developers to conduct a traffic study for the development. Planning commissioners pointed out they did not have jurisdiction to supersede those approvals or impose additional traffic or road requirements on developers. Instead, they included a condition in their site plan approval that Hermann consider their recommendation to reduce traffic impacts to Vanderlip Road wherever possible. That could include requiring all construction trucks accessing the site during the building phase to use only Hammond Road. "The biggest concern I have going through this myself is the impact to Vanderlip or the potential for those who already live on it," said Leonard. "That road is really going to take a lot more abuse than what it's been accustomed to."
Even with concerns about traffic and wetlands impact, township officials said the opportunity to bring more affordable housing was a significant one for East Bay Township. "One of our goals has been trying to find ways to have more affordable housing, and this is certainly going to be more affordable than a lot of the housing we have in East Bay Township or the Traverse City area," Brown said.
With the township's approval, Hermann will next go forward with obtaining final approvals from other regulatory agencies. While he had hoped to break ground on Alta Vista this month, according to Kuehnis, certain approvals like wetlands permits from the EGLE can take up to 60 days. That means the soonest construction could likely start is later this summer. In the meantime, the development group has already launched a website to begin accepting home reservations for Alta Vista.
Pictured: Future site of Alta Vista (off Hammond Road, on property listed as For Sale)
Comment
Traverse City's Graduating Class Of 2023 Wants To Save The World
Read More >>
DDA Eyes Project List, Citizen Advisory Council for New TIF Plan
Read More >>
First-Ever International Fireworks Championship Coming to TC
Read More >>
Is Traverse City Spartan Country?
Read More >>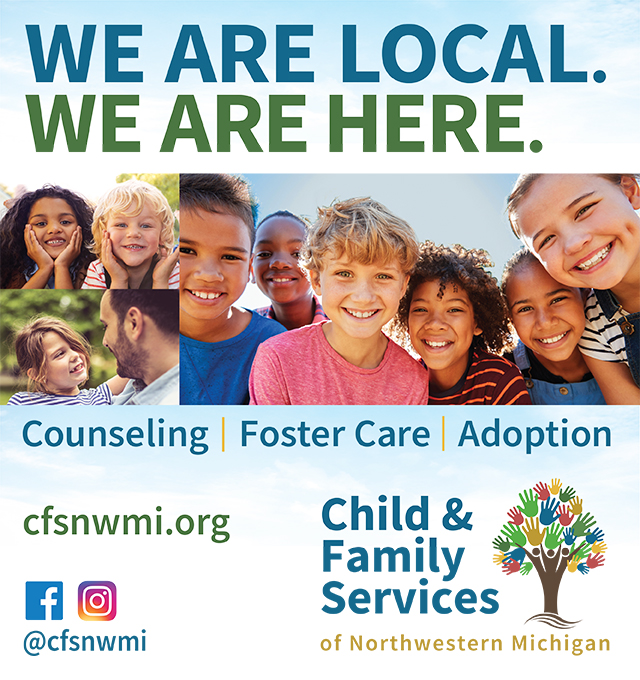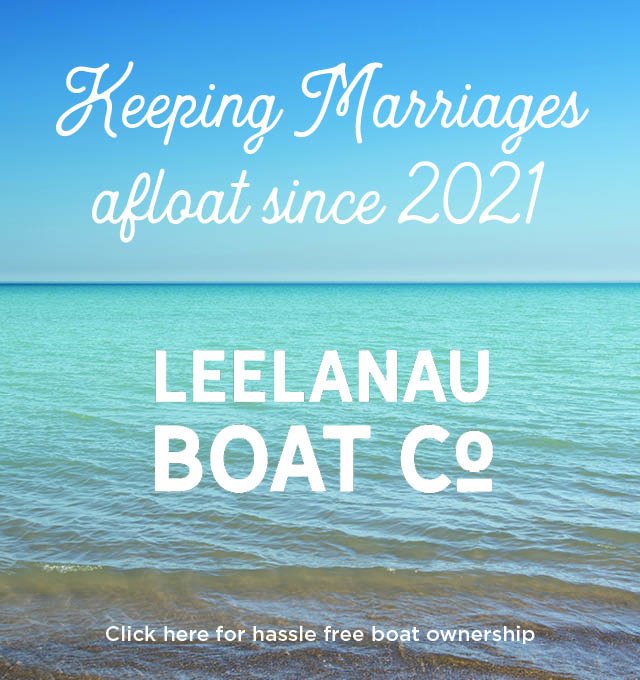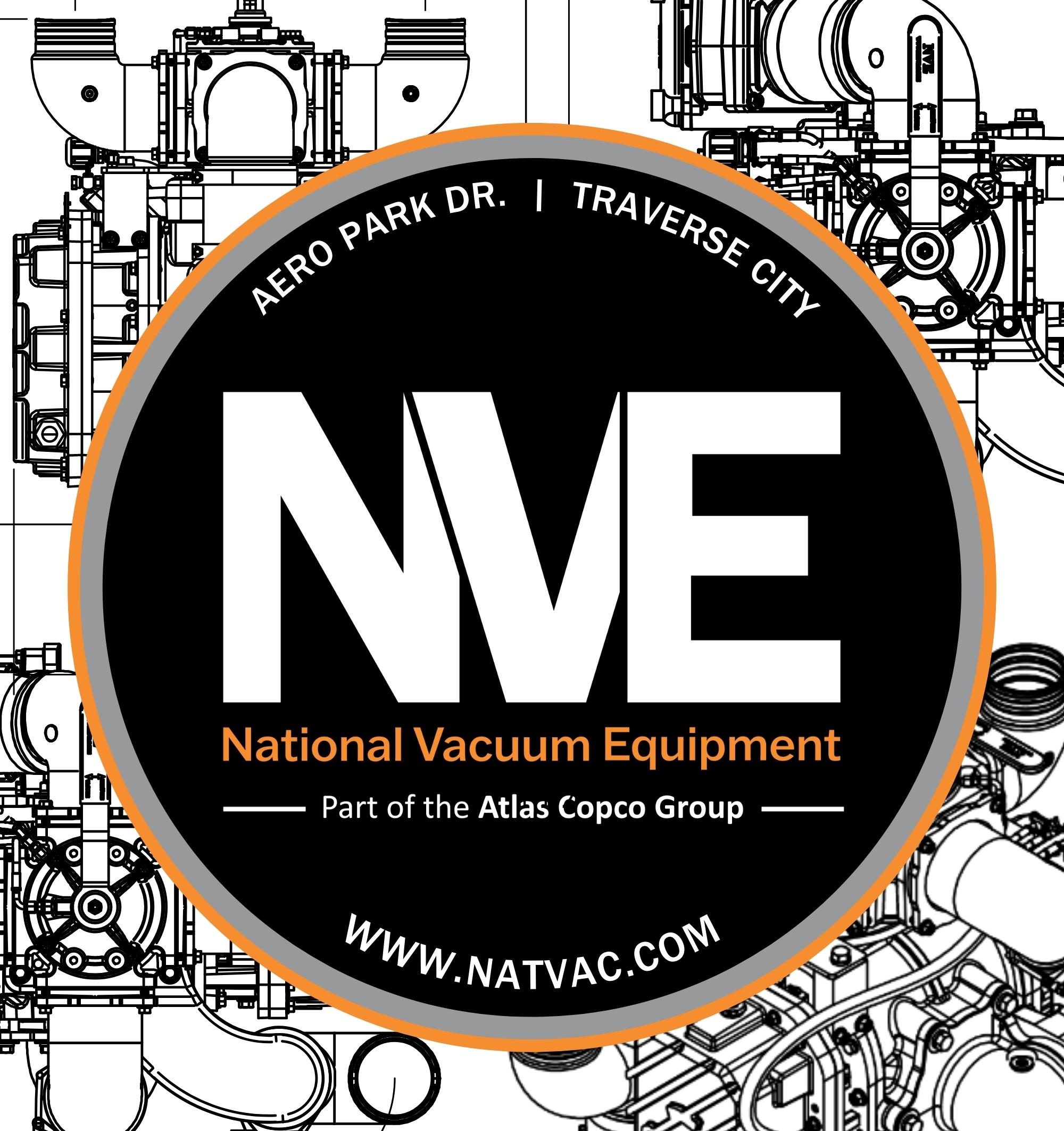 Seven Hills Opens on Old Mission Peninsula
Read More >>
Off To The Races: An Early Look At 2023 Mayoral And City Commission Elections
Read More >>
Interlochen Cyclist Killed in Car Crash
Read More >>
Kingsley Woman Arrested for Possessing Taser, Meth
Read More >>
Free Housing And Cash: Munson Ups The Ante For Nursing Openings
Read More >>
Introducing The New Mustang
Read More >>
Road Commission Updates: Roadkill Stalemate, Keystone Parking, South Airport/Silver Lake Intersection Rebuild
Read More >>
Nominations Now Open For 17th Annual Hagerty TCBN 40Under40
Read More >>
Memorial Day Events In And Around Traverse City
Read More >>
Rail Renaissance: What's The Status Of TC-To-Downstate Rail Corridor?
Read More >>