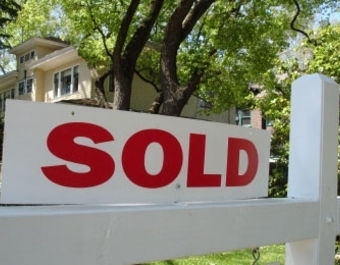 May Home Sales Surge To New Highs
June 10, 2019
May showed a resurgence in real estate sales, which had been lagging for several months compared with previous years. The five-county region posted 309 residential sales for the month, compared with 276 for 2018. That is the largest number of sales dating back at least as far as 2011, with only the 303 sales in 2016 and 300 in 2013 coming close. The dollar volume similarly eclipsed previous records for the month, with a total of $92,691,994; a year ago it was nearly $20 million less, at $73,032,357. That figure was topped only by the $77,780,532 of 2016.

Every county had both more sales and higher dollar volume, with the exception of Kalkaska County. Its 21 sales last month lagged behind the 28 in May of 2018, and its $2,948,500 was almost $1 million less that last year's $3,936,250. Leelanau County had the same number of sales, 39, but this year's $15,672,750 topped the figure for May 2018 of $13,410,825. The average number of days a property is on the market continues to decrease as it has for nearly every year, to a low of 106 days.
TCAPS Recall Hits Legal Snag
Read More >>
Public Input Sought On Airport Becoming Authority
Read More >>
Garland Street Closed Friday, Monday
Read More >>
Traffic Signal Work At M-72/Elk Lake To Start Monday, Continue Through May
Read More >>
Median Coming To US-31; Aim Is To Prevent Accidents, Help Pedestrians
Read More >>
Roundabout Coming To Blair Townhall Road, Six More To Follow Across GT County
Read More >>
TADL Offering Fine Forgiveness In December
Read More >>
Traffic Projects On Deck: Pedestrian Crossings, Front/Madison, Parking Rate Study
Read More >>
When Will Pot Sales Begin In TC?
Read More >>
Damaged Toyota Sought By Police
Read More >>
Join Us For A Special Recess Of Giving Tonight!
Read More >>
Munson, Nurses Association Reach Settlement Over Nurses' Rights To Talk About Work Conditions
Read More >>
Welcome To The Golden Age Of Shipwreck Hunting
Read More >>
Inman Recall Effort Goes To Court
Read More >>