Multiple New Openings In Downtown, Suttons Bay
By Beth Milligan | July 5, 2018
Four restaurants and three retail shops have launched new locations in downtown Traverse City this summer, while at least three new businesses are opening in Suttons Bay – plus several other openings and closings around the region in The Ticker's latest look at restaurant and retail news.
Downtown Traverse City
Restaurants The Good Bowl, Slate, Sorellina, and Sparks BBQ all officially opened their doors within the last two weeks. Vietnamese restaurant The Good Bowl began serving up pho, bánh mì, summer rolls and other authentic fare last Wednesday at 328 East Front Street. Partners Soon Hagerty and Tony Vu are donating $1 of each bowl purchased to either a local, national, or international charity. The restaurant is open Tuesday-Sunday 11am-9pm and is offering carryout beginning this week.
Further west on Front Street, restaurateurs John McGee and Glenn Harrington opened the doors to upscale steak and seafood restaurant Slate and the new home of Sorellina June 22 at 250 East Front Street. Slate emphasizes a limited "chalkboard" menu of prime cuts, fresh seafood and a curated range of soups, salads, and appetizers. Sorellina, which McGee and Harrington relocated from its former Park Street location, will continue its existing menu but has expanded to offer lunch service. Slate is open Sunday-Thursday 4pm-10pm and Friday-Saturday 4pm-11pm; Sorellina is open Monday-Friday 11am-10pm, Friday-Saturday 11am-11pm, and Sunday 4pm-10pm. McGee says the visibility of being on Front Street is already driving increased traffic through the doors: "(Opening) weekend was a great success without us really even telling anyone we were open," he says.
Also in the 200 block of Front Street, owner Dean Sparks has launched the new location of Sparks BBQ in the former Olives and Wine space at the corner of Front and Cass streets. The restaurant will continue to serve popular items like brisket, pulled pork, and baby back ribs plates, plus sandwiches and an expanded appetizers and salads menu. Sparks is retaining his former space at 439 East Front Street as the smokehouse and production facility for the new restaurant, which is planned to have a liquor license in the future. Sparks BBQ will also launch its live music series Friday at 6pm. The restaurant is open seven days a week from 11am to 9pm (or sellout).
On the retail front, boutique store The Exchange boutique has relocated from 116 Union Street to 134 East Front Street in the former Federico's Design Jewelers space. Ines Pujos – daughter of store owners Pierre and Anne Pujos – tells The Ticker the former Exchange space will also remain in the company's hands and is rebranding as Union Beau. Salon operations will continue at the Union Street location, with the new Exchange space focusing exclusively on retail sales. In addition to the salon, Union Beau will also feature "nude, more gender-neutral beauty products and Michigan-inspired t-shirts," Ines says.
Also downtown, retro-inspired candy shop Suga Suga has opened its doors in the new Radio Centre III building at 113 Park Street. Owned by Juan and Denise Barrientoz, the shop offers a wide variety of hard candies, gummies, gum, candy bouquets and buffets, Jelly Belly jelly beans, and Moomers ice cream. The store is open 11am-8pm seven days a week through the summer. Around the corner at 441 East Front Street (suite #2), owners Justin and Lotus Wright have launched denim apparel store Grandpa James Denim Workshop. The store specializes in raw denim pants, designer shirts, heritage footwear, and bags and leather; hours are Tuesday-Thursday 11am-6pm, Friday-Saturday 10am-7pm, and Sunday 11am-5pm.
Suttons Bay
Bay Burrito Company is serving "Mexican street food featuring local ingredients" at 206 North Saint Joseph Street. Owners Seth and Jenn Friedman are offering beef, chicken, and veggie burritos, bowls, tacos, and quesadillas, as well as traditional sides such as rice and beans and chips with pico de gallo and guacamole. Summer hours are Sunday 12pm-5pm and Tuesday-Saturday 11:30-6pm.
At 419 North Saint Joseph Street, Tina Greene-Bevington has opened independent bookstore Bay Books, offering a selection of general titles, nonfiction, children's books, regional authors, and gift items and cards. "We'll have unusual book titles, familiar book titles, as well as the latest from the Independent Booksellers Bestseller list," Greene-Bevington says on her website. The store also offers a book club and a series of special events, such as "meet the winemaker" and "discovering essential oils" drop-in sessions. Hours are Monday-Friday 10am-7pm, Saturday 11am-6pm, and Sunday 12pm-5pm.
Finally, new food truck Taquiera Las Lagunas has set up shop for the summer in the Barrels & Barrels parking lot at 1375 South West Bay Shore Drive near Suttons Bay. Chef Juan Carlos Guillen is serving up carne asada, pork, and chicken tacos, burritos, quesadillas, and chimichangas, as well as a whitefish taco. Taquiera Las Lagunas says the truck's authentic recipes have been "passed down generation to generation originating in Matamoros, Coahuila." For operating hours, click here.
Other openings and closings…
Baby and children's clothing store Thimbleberry Kids closed its doors Monday at 823 Garfield Avenue. Lee Ann Perry purchased the resale shop – formerly called Holland's Nest – in 2015 and relocated the business from Kid's Creek Marketplace to the larger Garfield location. The store had specialized in gently used kids clothing, furniture, baby equipment, and maternity wear.
Discount retail store Merchandise Outlet opened its doors Monday in the former Family Dollar space at 1127 South Garfield Avenue. The Michigan chain specializes in a wide variety of inventory offered at "a fraction of major retail prices," according to the company.
Finally, Grand Traverse Resort & Casinos held an official ribbon cutting ceremony to commemorate the opening of the new Turtle Creek Market off M-72 Friday. The nearly 6,000 square-foot market next to Turtle Creek Casino features a gas station, car wash, and convenience store offering food, liquor, wine, beer, toiletries, medications, and other essentials. An adjacent 1,600 square-foot retail space was also constructed during the market build-out and is awaiting occupancy.
TC Clerk Marentette Appointed To State Election Modernization Team
Read More >>
TC Patriot Game Seeking Applications From Veterans Groups
Read More >>
Man Who Offered Students Rides Intended No Harm, Authorities Say
Read More >>
Planning Commission Nears Zoning Plan For Eighth Street
Read More >>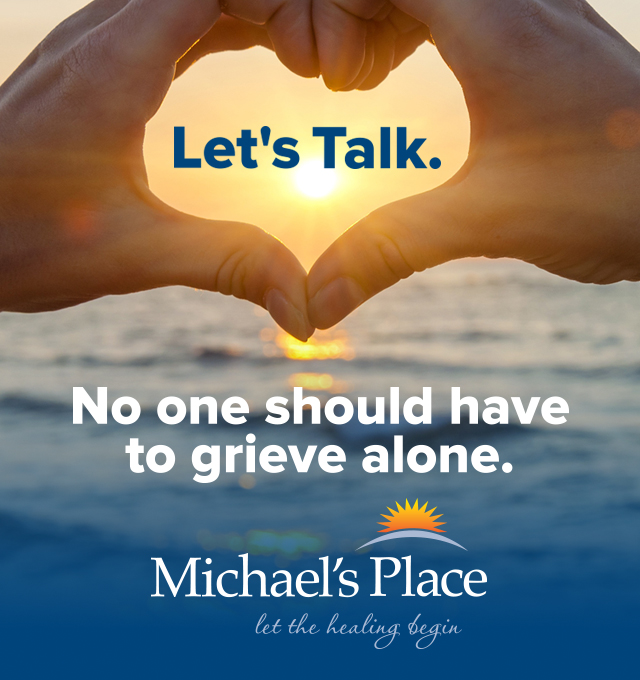 Blue Cross Blue Shield Grants Nearly $37K To Local Groups
Read More >>
Downtown Plaques To Showcase Traverse City History
Read More >>
Commission Meeting Nearly Canceled Over Prayer Policy
Read More >>
Questions Raised Over County Prayer Policy
Read More >>
Northern Michigan's Safety Net Is Broken
Read More >>
Tuscan Bistro Closes, Chef Cannon Heads To GT Resort
Read More >>
Parks Projects: Upgrades Planned For Civic Center, Medalie, Power Island, More
Read More >>
Real Estate Sales Continue To Slow, But Prices Rise
Read More >>
TC Pit Spitters To Host GLIAC Baseball Tournament
Read More >>
BSUFest To Highlight Diversity At NMC, In Community
Read More >>