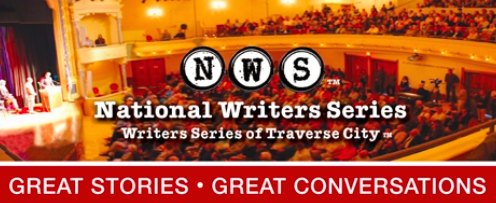 National Writers Series Announces 2018 Season
By Beth Milligan | Jan. 10, 2018
The Traverse City National Writers Series has announced its opening lineup of 2018 authors this week.
Tickets for series events are on sale first exclusively to Friends of NWS this week through Friday, then go on sale to the public Monday, January 15. A season discount is offered when customers buy four or more tickets (10 percent off) or the entire season of 10 events (20 percent off) by phone or in person at the City Opera House box office. Single-event tickets can be purchased online or by phone or in person at the City Opera House box office.
All events are held at the City Opera House and kick off with a 6pm cocktail hour featuring live music, followed by a 7pm stage interview with the featured author, audience Q&A and lobby book signing. The 2018 lineup is as follows:
January 18, 2018 - Hollywood Comes to the National Writers Series!
NWS is launching the season with an advance screening of 12 Strong, a motion picture based on the book Horse Soldiers written by NWS co-founder Doug Stanton. NWS Friends were able to order the free tickets first, and the event is now sold out. Doug will be speaking and signing books at Horizon Books on January 18 from 4-pm-5pm. As a note, if you have tickets, please pick them up at the State Theatre in advance of the showing to avoid a long line.
Tickets ($25) are still available for a special screening the next day at Cherry Blossom 14 sponsored by Project Cherry Tree, a newly formed nonprofit that supports northern Michigan veterans. Email Executive Director Steve Chowen at schowen@projectcherrytree.org for ticket information. Doug will be at the event, along with J.R. Seeger, a former CIA case officer, who is featured in the book.
February 2, 2018 - Peter Heller
Bestselling author Peter Heller, a literary superstar, now turns to intrigue. His newest novel, Celine, is "a book for anyone who ever wondered what happened to Nancy Drew after she grew up." (NPR). Heller wrote the national bestselling novels The Painter and The Dog Stars.
March 9, 2018 - Nikki Giovanni
Nikki Giovanni is a poet, activist, mother, and professor. Her fiery voice has informed our national consciousness, while her spiritual gifts as healer and sage have charmed our hearts. She's returning to NWS to talk about her newest book, A Good Cry —a rumination of her childhood and the joy and peril of aging.
March 18, 2018 - Battle of the Books Event Featuring Caldecott Honoree Peter Brown
Bestselling children's author Peter Brown will take the City Opera House stage to speak and award the winning Battle of the Books team the championship trophy. Thirty-six teams will compete for the top honor; the final two teams will face off on March 18 for the championship. Brown is the author and illustrator of many bestselling books for young people and the young-at-heart. He'll talk about his new book, The Wild Robot Escapes, a sequel to The Wild Robot. His other books include My Teacher Is a Monster! (No, I Am Not), Children Make Terrible Pets, You Will Be My Friend!, The Curious Garden, and Creepy Carrots!, which received a 2013 Caldecott Honor. His work has been made into plays, adapted into short animated films, and translated into several languages. He has received not just one, but two E.B. White Read Aloud awards for his work, a New York Times Best Illustrated Children's Book award, and a Children's Choice Book Award for Illustrator of the Year.
March 25, 2018 - Anna Quindlen
Anna Quindlen is a Pulitzer Prize-winning columnist for the New York Times, a #1 New York Times bestselling author, and has sold more than one million books worldwide. She is returning to the City Opera House stage to talk about her new novel, Alternate Side, which explores what it means to be a wife, mother and a woman when the fault lines of life begin to open.
> Tickets for this event come with a copy of Quindlen's new book, which is redeemable with a voucher. You can redeem your voucher beginning 3/20 at Horizon Books or at the 3/25 event.
April 11, 2018 - Drew Philp
At age 23, author and journalist Drew Philp graduated from the University of Michigan and decided he could help fix Detroit by rebuilding—with his own hands—an abandoned house in the inner city. His fascinating journey of self-discovery led to his debut book, A $500 House in Detroit —a great read that delves into issues facing cities today.
April 25, 2018 - Eileen McNamara
Pulitzer Prize winner Eileen McNamara reveals one of Camelot's untold stories with a book about Eunice Kennedy and her lifelong championship for the disabled. Eunice, angered by the treatment of her sister Rosemary, was a cigar-smoking, hard-charging advocate for those with special needs and founded the Special Olympics.
May 11, 2018 - Samantha Irby
Comedian and New York Times bestselling author Samantha Irby is famous for her uproarious and popular blog, Bitches Gotta Eat. In her debut essay collection, Meaty, Irby laughs her way through relationships, being black, and bouts with Crohn's disease. Meaty is being republished and is the basis for a new FX series. Audience discretion advised.
May 17, 2018 - David Grann
Don't miss New Yorker staff writer David Grann, the #1 New York Times best-selling author of The Lost City of Z. His new nonfiction book, Killers of the Flowers Moon, revisits a shocking series of crimes in which dozens of Osage Indians were murdered in cold blood. The book is ranked as best book or notable book of 2017 by the country's leading newspapers. And, Amazon chose it as the single best book of 2017.
May 22, 2018 - Anita Shreve
Meet Anita Shreve, one of America's most popular authors! Anita's 15 novels have sold more than 6 million copies, including The Pilot's Wife, an international bestseller. Her newest novel, The Stars Are Fire, is based on the true story of the largest fire in Maine's history.
June 8, 2018 - Richard Russo
Pulitzer Prize winner Richard Russo will talk about The Destiny Thief, his first collection of personal essays. A joy to read, the essays are wide-ranging and give deep insight into one of our greatest writers. Russo is the author of 10 novels, including the best-selling Nobody's Fool. A ticketed pre-reception begins at 5pm. Doors for the event open at 6pm with live music. The event begins at 7pm.
July 13, 2018 – Adriana Trigiani
The ever-popular Adriana Trigiani is author of sixteen bestsellers, including the blockbuster epic  The Shoemaker's Wife. Adriana also wrote and directed the major motion picture Big Stone Gap in her Virginia hometown. She will talk about her newest novel, Kiss Carlo, and a cookbook that celebrates her Italian heritage: Cooking with My Sisters.
Comment
Impact100 Traverse City Announces Latest Grant Recipients
Read More >>
Three Hundred Miles in 24 Hours
Read More >>
Munson to Ramp Up Outpatient Efforts, Regionalize Inpatient Care
Read More >>
Man Arrested After Concerns Over Blair Township Threat
Read More >>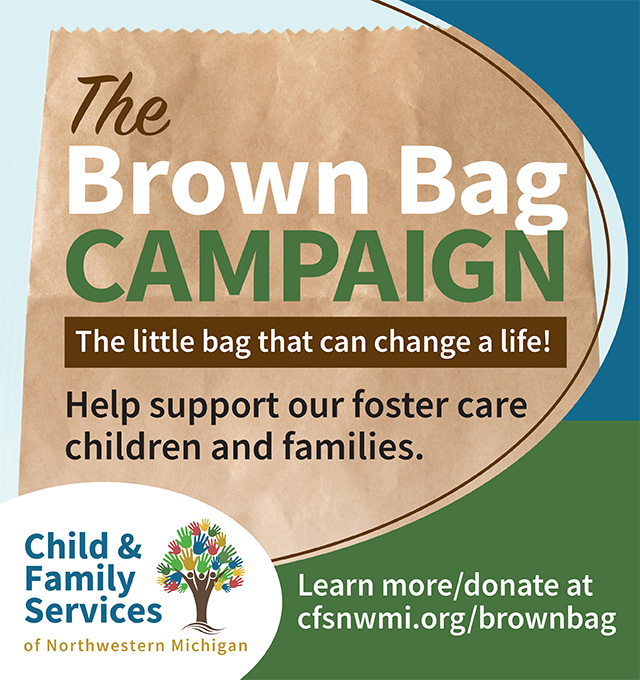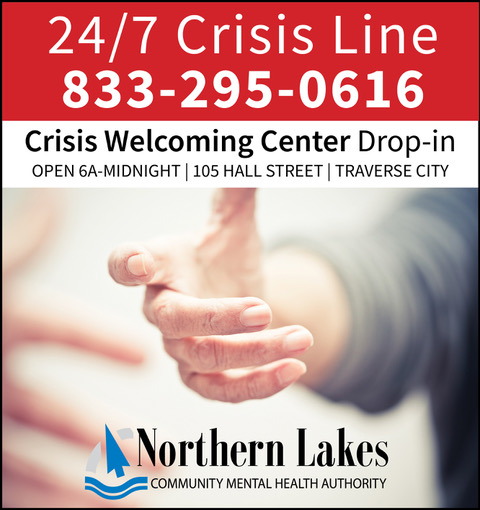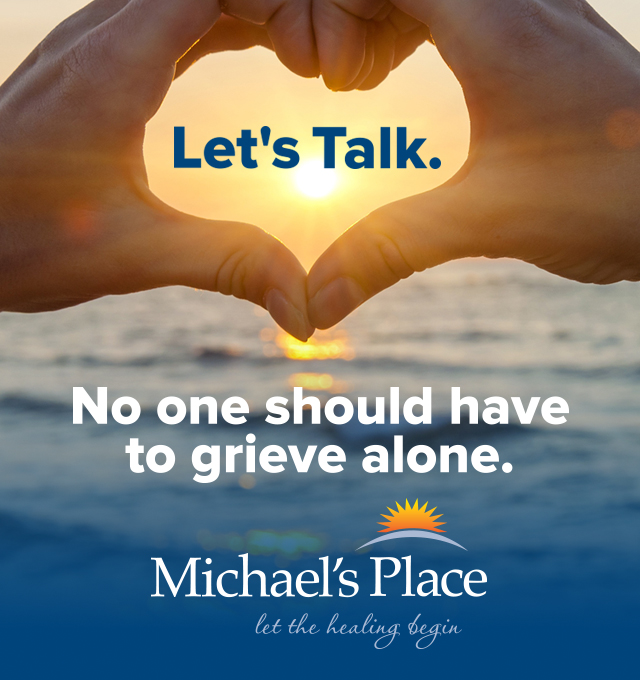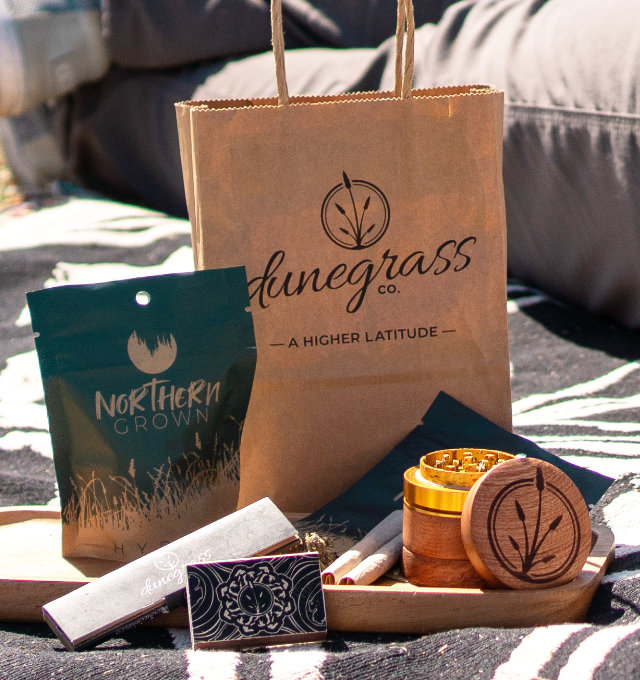 Man Arrested After Standoff in Central Neighborhood
Read More >>
Building Peninsula Shores
Read More >>
GT County Commissioners Approve Peninsula Parks Funding, Remote Work Policy
Read More >>
Join Us For Fall Recess Next Week at Seven Hills on Old Mission Peninsula!
Read More >>
Local NMC Students Traveled To Morocco Earthquake Epicenter Months Before Disaster Struck
Read More >>
TC Curling Center Sweeps Past Expectations
Read More >>
Commissioners to Offer City Manager Position to Vogel
Read More >>
From Frenzy to Focus: Northern Michigan's Fall Real Estate Update
Read More >>
Senior Services Take the Spotlight
Read More >>
Grand Traverse State Bank To Be Traverse City's Newest Bank
Read More >>