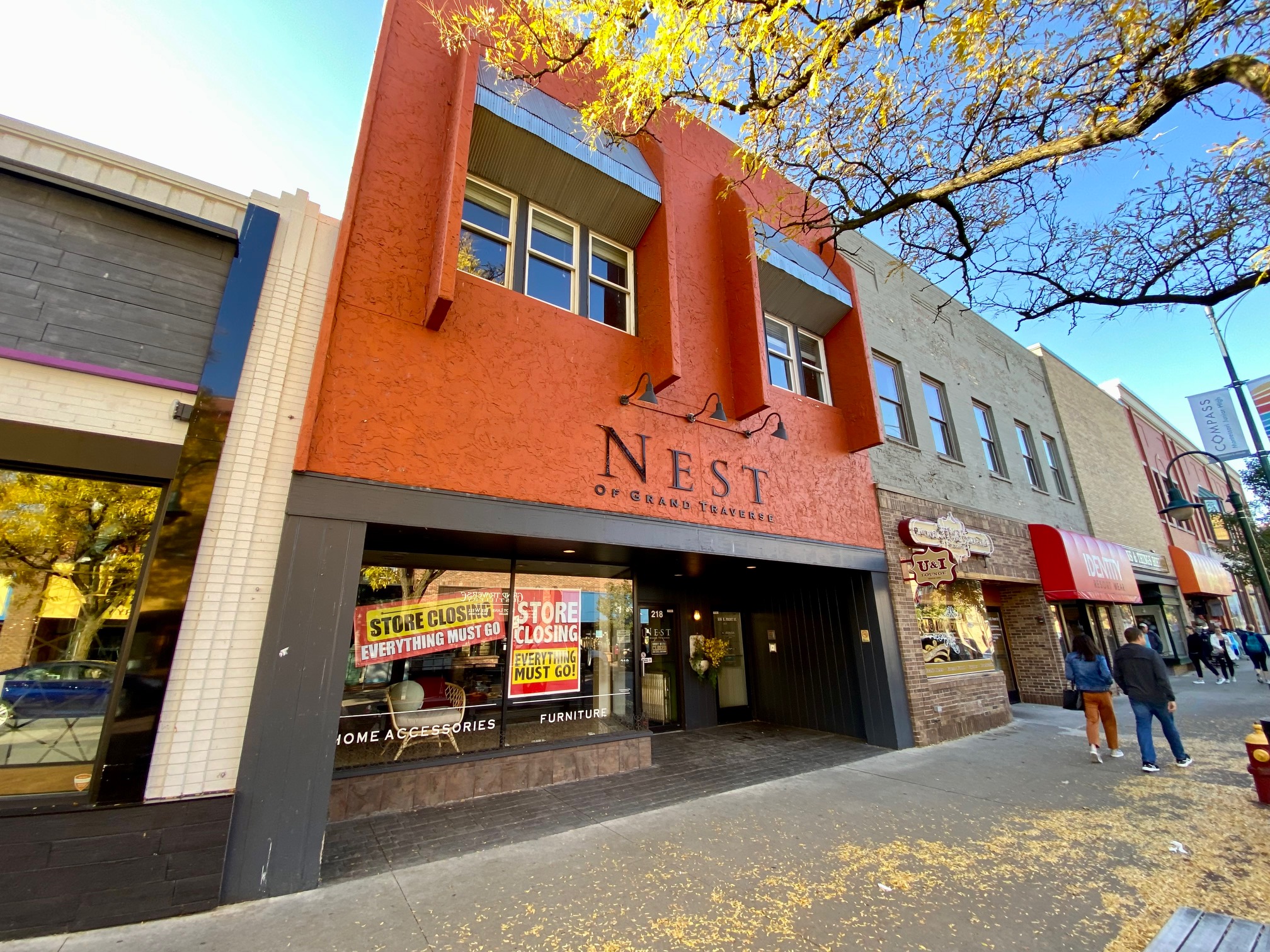 Nest Store Closing After 20 Years, Rad.ish Leaving Stone Hound, Kingsley Dining Changes, More Restaurant/Retail News
By Beth Milligan | Oct. 24, 2022
Nest is closing its retail store on Front Street, Rad.ish Street Food is leaving Stone Hound Brewing, new tenants are coming to the former J. Wall Diner and Judson Market & Restaurant spaces in Kingsley, and numerous other businesses are on in the move in The Ticker's latest look at local restaurant and retail news.
Nest Closing
This week will mark the last time customers can shop at retail store Nest at 218 East Front Street. After 20 years in business, the store is set to close Friday – though operations could end earlier this week if inventory sells out – as owner Jennifer Ringl prepares to transition to running a full-time interior design studio. That studio, Nest Indesign, will also employ Nest store manager Alicia Agruda as its new project coordinator and designer and will be located in the Tru Fit Trouser complex on Woodmere Avenue.
"We opened the store 20 years ago, and since then we've purchased the building and had a really nice long run," says Ringl. "My degree is in interior design, and while we've had the store we've built up a nice clientele and relationships with builders and architects and customers for interior design services. I've been pulled in a lot of different directions between those relationships and retail, and we're at a good point in time now to make a shift and simplify and focus more on the design part of our business."
Ringl says her two-decade run as store owner will allow her to offer the same lines and custom-furniture options at the design studio that she offered at Nest. "We will take that library, and that will act as our foundation for the firm going forward," she says. She also says being in the Tru Fit Trouser complex offers a "great space with a lot of creative people, including an architect, florist, and galleries" that will complement Nest Indesign.
As for the Front Street space? Ringl is retaining ownership of the building and renting to a new tenant, who will take over after a short-term closure to allow for renovations. Ringl can't yet disclose the nature or identity of the new tenant, but says an announcement will be "coming soon" on the business.
Radi.sh/Stone Hound
After nearly two years serving up vegan Mexican food inside Stone Hound Brewing Company, Rad.ish Street Food is preparing to close its doors. Owner Lisa Moberly wrote on social media that she and her partner Ryan Moberly have been challenged with burnout and struggling to "stay connected with our business that started out with so much love." She added: "The last thing we want to do is run a business that could potentially lose its soul. The fire is there, the love and passion is all there, and we will come back, but it's time for us to breathe and take a look with fresh eyes." Moberly tells The Ticker that closing was "an incredibly hard decision to make, especially since our business is going extremely well," but that the couple are "excited to pause" and evaluate next steps for the future.
The last day of food sales for Rad.ish inside Stone Hound will be Sunday, October 30. Following that, Stone Hound Brewing Company owner Brent Faber says he will close the brewery October 31-November 2 "to prep the kitchen and do some other little projects in the taproom." He continues: "If all goes well, we will be reopening November 3 with food. We have a kitchen manager coming in December, so in the interim we'll be offering a smaller menu – and we're going to stick with plant-based offerings for the time being. The plan is to continue the food service hours we established with Rad.ish, 12-9pm daily." Faber adds: "It's been great having Rad.ish here, and we hope to meet the high standard they've set with their menu."
Kingsley Changes
Kingsley diners who've been wondering about the fate of the former J. Wall Diner and Judson Market & Restaurant in Kingsley after months of vacancy can now rest easy: New operators are set to take over both spaces under deals with Southtown Property Management. Terry Beia of Southtown Property Management says the group is "excited to report that the owners of the Hofbrau in Interlochen will be opening their second location at the former Judson Market in the very near future." Beia says Hofbrau owner Brian McAllister and his wife Laurie "have over 25 years of successful operations at their family-friendly bar and restaurant in Interlochen. They will be a very welcomed addition to the Kingsley business community" (Brian McCallister could not immediately be reached for comment).
As for J. Wall Diner, Beia says he's confident Southtown will be finalizing a lease this week for the space with a new tenant. More details will be forthcoming, but Beia says the new operators are planning "a very simple business model that is desperately lacking at this time in Kingsley."
More retail and restaurant news…
> Multiple changes are underway in the village of Elk Rapids. Jamie Wentworth has closed restaurant The Local at 145 Ames Street after more than seven years in business. Allie Gualco, co-owner of Alley Cat's Eats and Sweets food truck (located at the Short's Pull Barn), is taking over the The Local space with the goal of opening a new restaurant called the Ames Street Café in November. Gualco's mother, Kristen "KJ" Joppich, will continue to run the food truck. Further east on Ames, Tiny Traveling Boutique is opening a new indoor location Wednesday at 703 Ames Street. The heated pull barn space will allow for holiday shopping indoors through January 1, with fall/winter hours of Wed-Sat 12pm-5pm. Also in Elk Rapids, Word Love Goods has relocated to a new larger space at 103 River Street next to the Elk Rapids Post Office. Elk Rapids Harbor Wear will move into the space vacated by Word Love Goods at 141 River Street next spring.
> Bay Bread Company is under new ownership in Traverse City. Scott and Krystal Fluette have purchased the Randolph Street bakery from owners Steve and Stacey Wilcox, who operated the business since 2003. "Steve and Stacey have created an amazing product and are guiding us along the way to continue the delicious traditions of Bay Bread," the Fluettes wrote on Facebook. "Soon we will be bringing back favorites like granola, brownies, and much more! But give us a couple more weeks to get settled. We can't wait to share so much more along the way."
> More changes are underway in downtown Traverse City: The Rough Pony has added a food program to its café, located in the Warehouse MRKT building off Hall Street. "We are sourcing high-quality, mostly local, ingredients and assembling sandwiches, parfaits, and a few toasts," says owner Becky Tranchell. Options include an egg and cheese sandwich, Bougie Toast (avocado and eggs on toast with everything seasoning), Bubbie's Bagels with an assortment of schmears and toppings, and cinnamon sugar toast – a "childhood favorite with some grown-up additions," Tranchell says.
On Front Street, The Good Bowl is in the process of beta testing a line of shelf-stable sauces and marinades that will be available for wholesale and retail sales for the holidays. Founder Soon Hagerty says The Good Bowl hired Vietnamese food scientists to help formulate the recipes and is "working on our own private label fish sauce, sriracha, and Tony's housemade chili crisp," referring to Executive Chef Tony Vu. The restaurant also relaunched its Dim Sum Sunday series this weekend and is running Winery Wednesdays through December 14, in addition to monthly cooking classes and Passport Vietnam specialty dinners this fall.
Also downtown, Cousin Jenny's will officially close its doors at its Union Street location Wednesday. The pasties shop is relocating to a smaller space at 222 East State Street next to Playa Bowls. Cousin Jenny's will officially reopen in its new space on Monday, November 14. Product shipping is closed until further notice while the move is underway. On East Eighth Street, Gold Baby Biscuits – a popular breakfast sandwich shop that closed in 2020 in Suttons Bay – is now operating a pop-up on Sunday mornings out of Raduno. The company posts a menu on its Instagram account each week at @goldbabybiscuits and accepts online pre-orders through Friday, with customers then picking up their food for takeout or dining in at Raduno from 10am to 1pm Sunday. The owners tell The Ticker they plan to continue the pop-up for the "foreseeable future."
> Toys R Us has returned to Traverse City – albeit in a scaled-down version – with a new in-store shop in Macy's in the Grand Traverse Mall. Toys R Us branded shops are opening up in Macy's stores across the country, including in Traverse City, featuring "playful colored fixtures showcasing the top toy brands and play patterns as well as hands-on demonstration tables for customers to interact with various toy assortments," according to a Macy's release. Macy's is hosting family-friendly activities and daily giveaways through Wednesday to celebrate the Toys R Us shop launch. Also in the Grand Traverse Mall, new boba shop BOBAZ has opened near TJMaxx. The specialty beverage shop "serves many flavors of milk and fruit drinks with boba and popping pearls," according to a company site.
> Owner and cosmetologist Kayla U. has opened a new hair studio with partner and cosmetologist Courtnie James called Shear Madness Hair Studio off of Three Mile Road at 960 Industrial Circle (Suite E). "We offer all hair services, manicures, pedicures, facials, stress-relieving massage treatments, and all waxing services," the partners announced on Facebook. Posted studio hours are Tuesday/Thursday/Friday 9am-5pm and Wednesday 11am-7pm (closed Saturday-Monday).
Comment
Traverse City's Graduating Class Of 2023 Wants To Save The World
Read More >>
DDA Eyes Project List, Citizen Advisory Council for New TIF Plan
Read More >>
First-Ever International Fireworks Championship Coming to TC
Read More >>
Is Traverse City Spartan Country?
Read More >>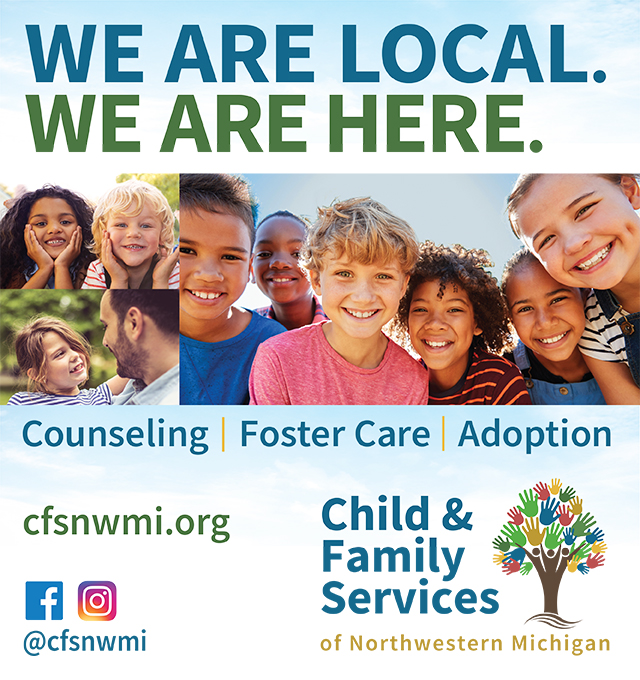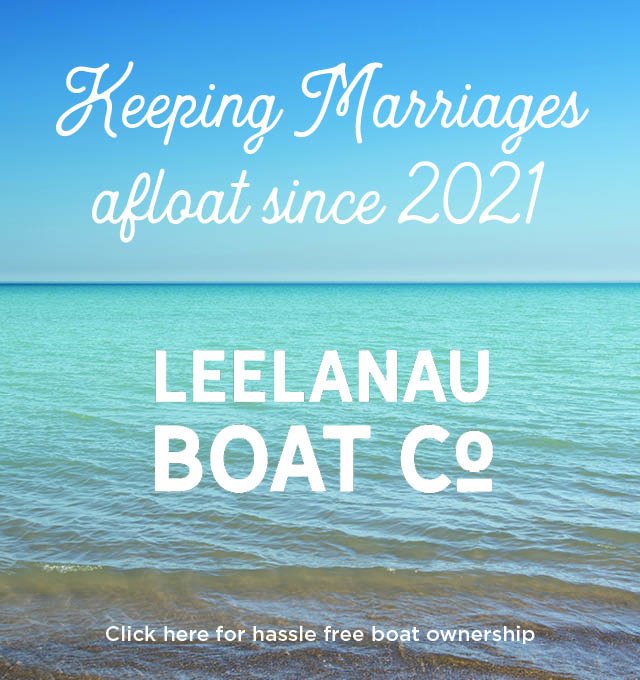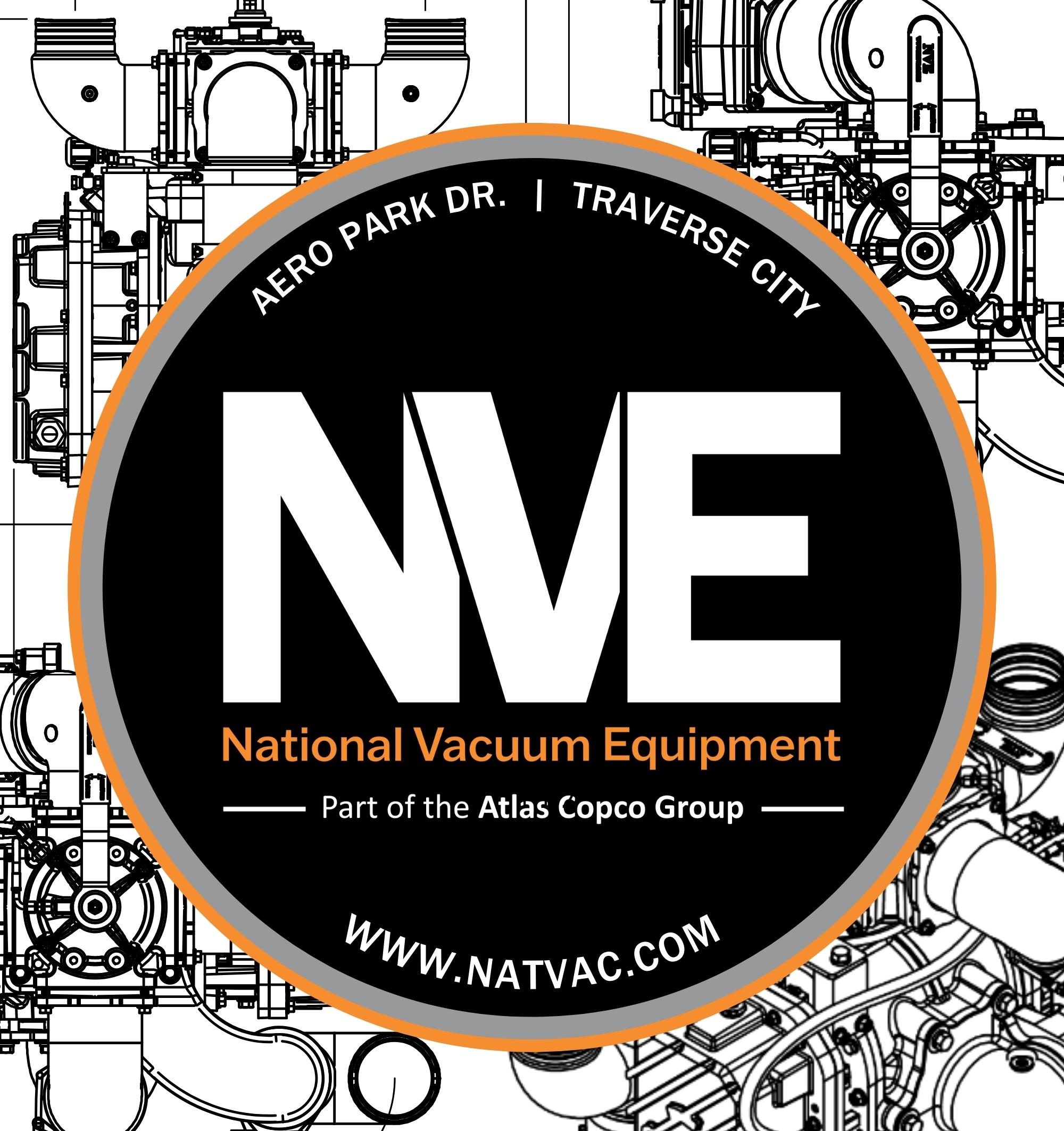 Seven Hills Opens on Old Mission Peninsula
Read More >>
Off To The Races: An Early Look At 2023 Mayoral And City Commission Elections
Read More >>
Interlochen Cyclist Killed in Car Crash
Read More >>
Kingsley Woman Arrested for Possessing Taser, Meth
Read More >>
Free Housing And Cash: Munson Ups The Ante For Nursing Openings
Read More >>
Introducing The New Mustang
Read More >>
Road Commission Updates: Roadkill Stalemate, Keystone Parking, South Airport/Silver Lake Intersection Rebuild
Read More >>
Nominations Now Open For 17th Annual Hagerty TCBN 40Under40
Read More >>
Memorial Day Events In And Around Traverse City
Read More >>
Rail Renaissance: What's The Status Of TC-To-Downstate Rail Corridor?
Read More >>