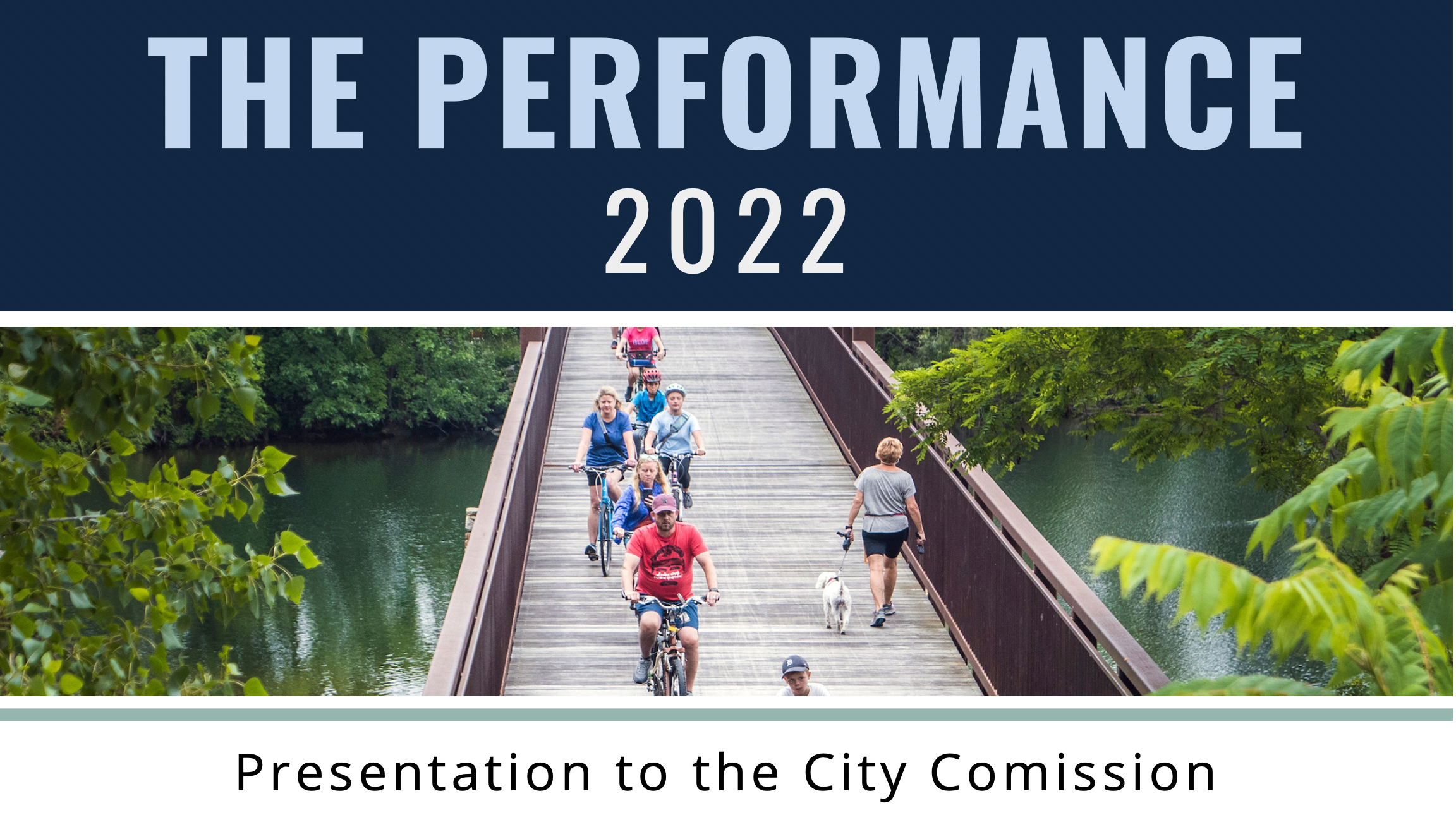 New City Academy, TCPD Update, 2022 Stats On City Agenda
By Beth Milligan | Jan. 23, 2023
Traverse City commissioners tonight (Monday) will discuss a new program launching this spring called City Academy, which will train citizens on key city government functions and issues. Commissioners will also hear an update from the Traverse City Police Department on its Quick Response Team – a multi-disciplinary team that responds to overdose cases – and review an annual report from staff on key city accomplishments in 2022.
City Academy
The city clerk's office is developing a new program that will launch this spring called City Academy. The program's purpose is to "inspire citizens to be informed about the issues surrounding city government and how it functions in order to contribute in the most meaningful way," according to City Clerk Benjamin Marentette.
The program will span eight sessions over five weeks, running for a few hours in the evening. During these weekly sessions, "participants will connect with city staff to discover what goes into both long-term planning and day-to-day operations throughout the City of Traverse City and how they can become more involved," Marentette says. "Presentations and behind-the-scenes facility tours will give participants a better understanding of the role local government plays in the quality of life that residents of the city enjoy." The program will include interactive hands-on components as well as at-home reading materials.
Sessions will cover topics and activities including tours of the Governmental Center and city manager's office, an overview of the city clerk's office and elections operations, introductions to the city's fire and police departments, tours of the wastewater and water treatment plants, a guide to city parks and the parks and recreation department, an overview of the Downtown Development Authority (DDA) and city arts programs and facilities, a review of the city's budget and finances, and a guide to serving on city commissions and appointed boards.
"Our vision for this program is that it will be one that inspires people in the community to connect with their city government in a meaningfully-engaging way," Marentette says. "And in a tangible way, that it will build the bench of people who get involved, not only as future candidates for city commission and our appointed boards and committees but also less formal ways to tap in and help city government be even more representative of those who make this place the magical one that it is."
City Academy is modeled after a program developed by the University of North Carolina but adapted to have a "TC flavor," Marentette says. City Communications Specialist Colleen Paveglio will serve as the program and experience director for this academy, aided by Administrative Specialist Katie Miller. The city will seek to have 12-15 participants in the spring 2023 program. Participants must be over 18. First priority will be given to applicants living within city limits, though the program will also be open to non-city residents living in the Grand Traverse region. If city residents apply and the maximum number of participants has been exceeded, they will be placed on a waiting list and receive priority for the following year.
According to program documents, the city plans to make applications available for the first round of City Academy on February 1. The application deadline will be February 28, with city staff reviewing applications in early March. Accepted participants will be notified by March 15, with the program launching on April 18.
TCPD Quick Response Team
Jennifer Campbell, a newly embedded police social worker coordinator with the Traverse City Police Department, will give an update to commissioners on the department's Quick Response Team (QRT), an overdose prevention and response team. Working to "address the link between substance misuse, mental health, and homelessness," the QRT is meant to address "systemic barriers to recovery" and provide "wrap-around services for vulnerable populations in the Traverse City community," according to program documents.
The TCPD received a three-year grant for just over $200,000 through the Michigan State Police for the program. TCPD Chief Jeff O'Brien previously explained that when the department has historically responded to overdoses, there was no follow-up once officers left the scene. An individual might be hospitalized, or could face jail time if illegal drugs are involved, but they're otherwise often on their own after an overdose. With a QRT, a social worker and health professional respond with an officer to an overdose scene and connect the victim to treatment services and support.
To date, the TCPD QRT has created memorandums of understanding with organizations including Addiction Treatment Services, CMH Jail Division, Goodwill Inn, Northern Lakes Community Mental Health, and Safe Harbor. The team has identified 15 other secondary partners for potential collaborations, created a secure software called Casebook to track QRT program participants, created marketing and referral materials for the program, and organized information for 500 Naloxone kits – which can help reverse overdoses – that Addiction Treatment Services plans to distribute.
Next goals for the QRT include reducing the number of fatal overdoses in Traverse City in 2023 and following Governor Gretchen Whitmer's goal to reduce overdoses by half statewide. For Traverse City, that would mean having no more than 33 overdoses by 2025. The QRT also hopes to increase the use of Naloxone in local overdoses, from the current rate of being deployed in 30 percent of cases to over 50 percent.
2022 Performance
Finally, commissioners will hear a presentation from city staff tonight on The Performance, an annual report compiled on city statistics and accomplishments. In 2022, the city had a general fund budget of $21.7 million, 207 employees, 10 ordinance amendments and adoptions, and a mid-term voting turnout of 67 percent – a record high. The parks and recreation department planted 281 trees and 200 seedlings in the city, while over 2,000 seedlings and 81 trees and shrubs were planted at the Brown Bridge Quiet Area. The city received nearly $10.5 million in grant funding for various projects – including $7 million for the rebuild of the Traverse City Senior Center – and has committed to a five-year plan to invest $48 million in the city's drinking and clean water systems (largely funded through state grants and loans). The Traverse City Fire Department responded to 3,093 calls, while city workers plowed nearly 200 miles of road, spent over 2,500 hours picking up leaves (and compacted 8,147.50 yards of collected leaves), cleaned 1,720 catch basins, and improved 14 miles of roadway.
For more 2022 city statistics and project accomplishments, click here to read The Performance.
Comment
Commissioners to Offer City Manager Position to Vogel
Read More >>
From Frenzy to Focus: Northern Michigan's Fall Real Estate Update
Read More >>
Grand Traverse State Bank To Be Traverse City's Newest Bank
Read More >>
Local NMC Students Traveled To Morocco Earthquake Epicenter Months Before Disaster Struck
Read More >>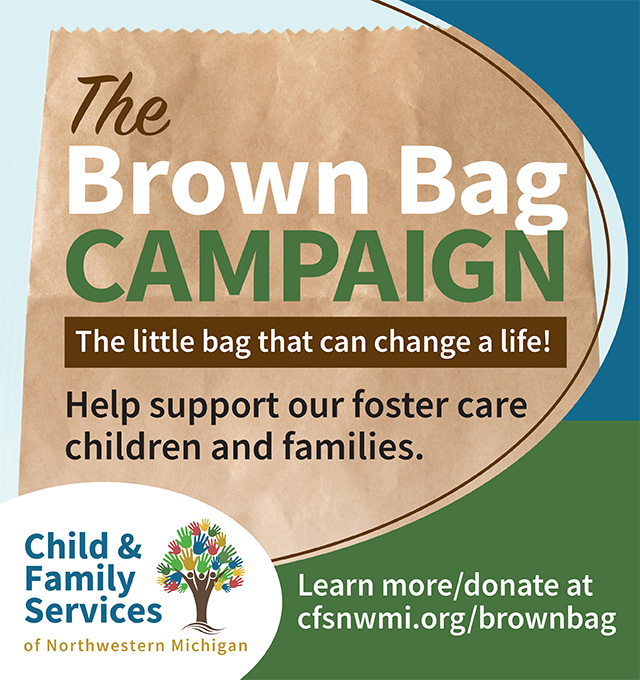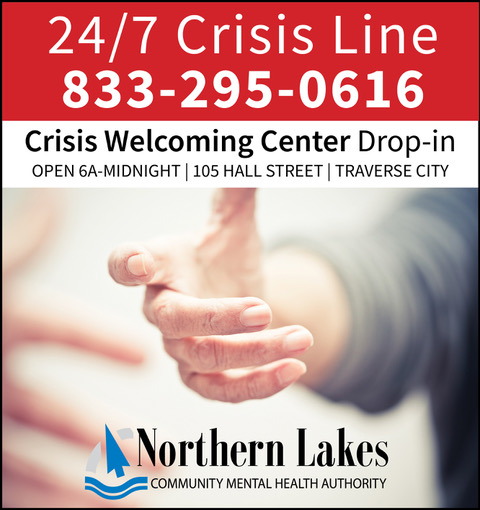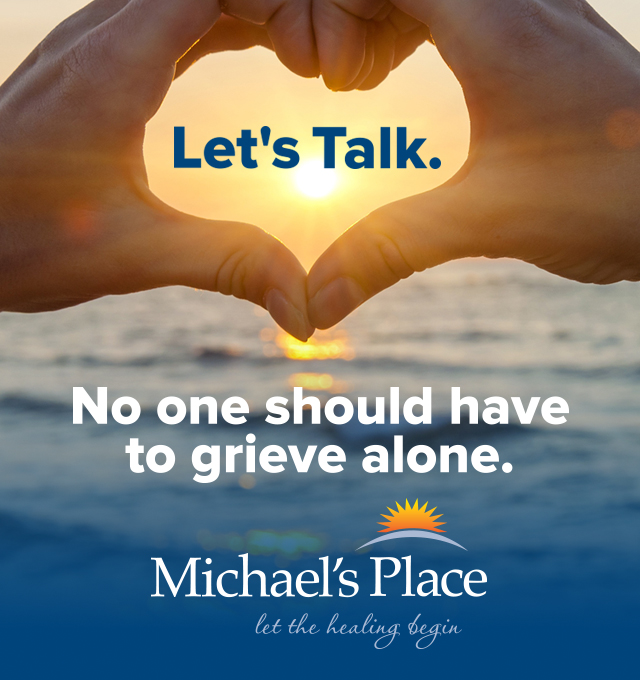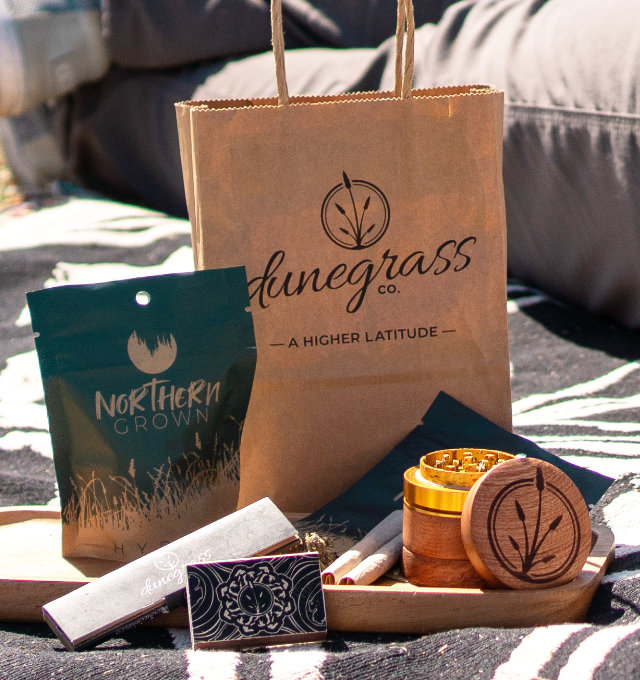 TC Curling Center Sweeps Past Expectations
Read More >>
Senior Services Take the Spotlight
Read More >>
Soon & McKeel Hagerty Launch New Foundation To Support Female Entrepreneurs
Read More >>
Two Hilton Hotels Planned for US-31/Three Mile Road Intersection
Read More >>
Peninsula Township Explores Becoming Charter Township
Read More >>
Your Fall Restaurant Guide
Read More >>
How Are We Doing? The Ticker Wants Your Opinion
Read More >>
Marentette Turns Down City Manager Offer
Read More >>
City to Talk PILOT Policy, Zoning Changes, Grandview Parkway Reconstruction
Read More >>
Local Homeowners Push Back Against Consumers Energy Over Tree Removals
Read More >>