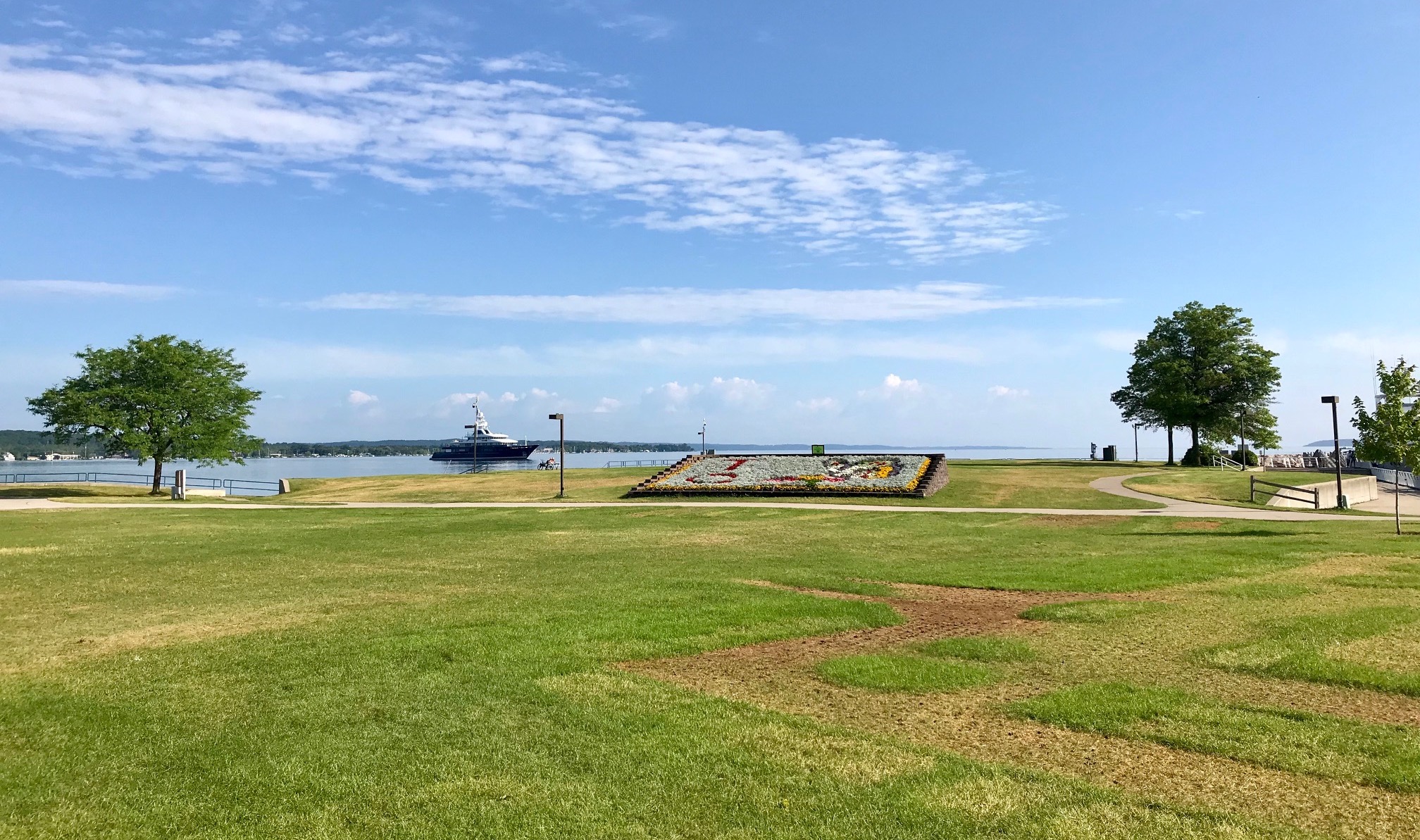 New Events Planned For City Parks, Dog Beach Considered
By Beth Milligan | July 14, 2019
Two new large-scale events are being planned for Traverse City parks, including a vegan festival in the Open Space this fall celebrating animal-free products and plant-based living and a Nordic skiing high school state championship this winter at Hickory Hills Ski Area. City Parks and Recreation commissioners approved both events Thursday, and also formed a committee to study the possibility of creating a designated dog beach in Traverse City.
Event organizer John Batdorf of MI Green Team L3C is aiming to bring the inaugural Traverse City VegFest to the Open Space Saturday and Sunday September 14-15. The event will have 50-80 exhibitors offering a "wide variety of animal-free products, services, programs, and displays," 15+ expert presentations and cooking demonstrations, healthy and plant-based concessions from 10-20 vendors, and live music, according to project documents. Admission will be free, and there will not be any alcohol sales at the event.
MI Green Team has produced some of the largest healthy living events in Michigan, including vegan festivals in Detroit and Shelby Township and the MI Earth Day Fest, which has drawn tens of thousands of attendees to Rochester. The company is structured as a "low-profit, limited-liability company," donating net proceeds from its events to local green programs. Batdorf says the furthest north MI Green Team has previously hosted an event is Flint, but says the growing popularity of the health food movement in Traverse City drew him to this region.
"There seems to be a lot of activity up in Traverse City," he says. "Our following is from Metro Detroit, so we'd want to bring up some speakers and organizations from there, but our preference is to highlight local (vendors at the festival). We want to provide a platform to promote their efforts to a wider general audience – not just committed vegans and vegetarians, but people who are just curious about it. Having it be more of a celebration and a fun approach will help bring those people in."
Traverse City VegFest is considered a "high-impact event" under the city's ordinance, with a maximum of two such events permitted in September at the Open Space. City Clerk Benjamin Marentette says that because Parks and Recreation commissioners approved the event, it would normally just go to his office for a staff review and then could proceed as planned. However, he plans to notify city commissioners of the event; if any commissioners request to have it as an agenda item, he will bring it before the board for discussion.
"Everything seemed really straightforward (on the application)," Marentette says. "It seems to be the type of the event the community is looking for, which is a health-and-wellness event. My initial concern was only that we have no experience with the event organizer. I personally did reference checks in other communities (on MI Green Team), and the responses were extremely favorable. My assessment is it's an event that would be put on professionally."
Parks and Recreation commissioners Thursday also gave conceptual approval to a proposed cross-country skiing Michigan high schools state championship at Hickory Hills Ski Area Friday, February 28 and Saturday, February 29. The event would feature boys and girls 5K classic races, 5K freestyle pursuits, and freestyle sprints. A middle school 3K freestyle mass start is also planned for the second day. Proposed fees are $65 for high school skiers (including trail fees, races, banquet, and t-shirt) and $10 for middle school skiers. Participating nonprofits would include the VASA Ski Club and Traverse City Area Public Schools (TCAPS), with an estimated 80-120 skiers participating, including middle school students.
Parks and Recreation Superintendent Derek Melville notes some of the event logistics, such as the route of the race courses, will need to be nailed down later this winter once snow is on the ground – hence the board's conceptual approval of the event. "The large pieces are in place, with the event being supported and also the timeline for the weekend," says Melville. "A lot of the rest is just the logistics" – which will be worked out between event organizers and city staff, he says.
The Parks and Recreation board this week also formed a working group to study the possibility of establishing a designated dog-friendly beach in Traverse City. City ordinance prohibits dogs on any groomed beach areas, which constitute "basically all of our beachfront parks," says Melville. He acknowledges the ordinance is often ignored by city beachgoers and isn't particularly popular in a pet-loving community like Traverse City. "It's a nightmare to enforce," he says.
Having a designated dog-friendly beach could help with those enforcement efforts, Melville says. "Instead of a hard no, it's not allowed, if there's an opportunity where it makes sense we can tell people, 'It can't happen here, but you can go there,'" he says. The working group will look at other Michigan communities that have dog beaches, such as Grand Haven and Muskegon, to evaluate best practices and locations for designating such areas.
Comment
Coronavirus Poses Low Risk To Northern Michigan, Says Health Department
Read More >>
Record $1 Billion In Home Sales In 2019, Another Banner Real Estate Year Ahead?
Read More >>
Whitmer Selected To Deliver Democratic Response To Trump's State Of Union
Read More >>
TC Man Faces Charges After Disturbance At Nursing Facility
Read More >>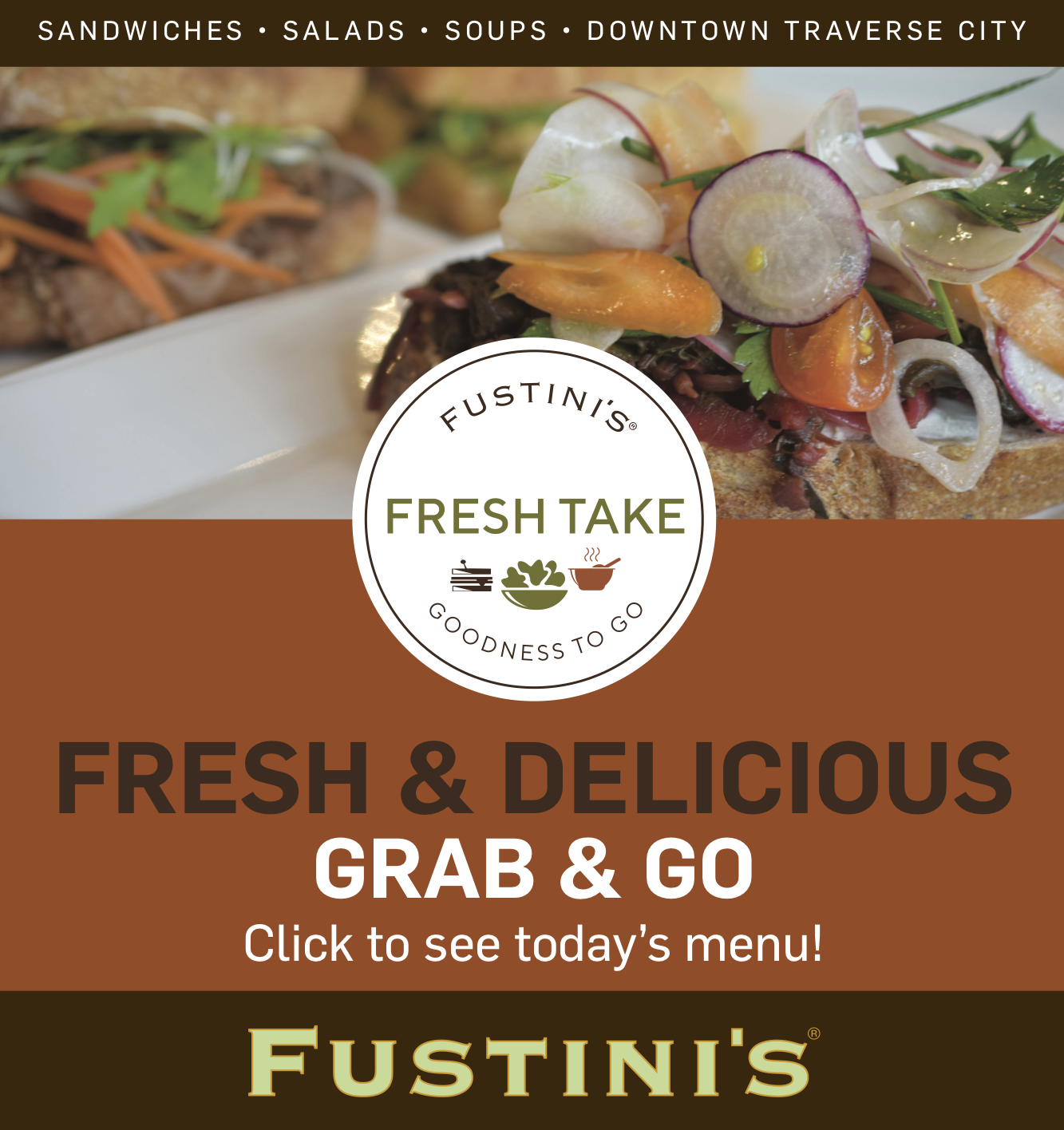 Man Arrested After Assaulting Daughter, Stabbing Her Friend
Read More >>
Resident Feedback Shapes New Plan For Barlow-Garfield Corridor, With Emphasis On Redeveloping Cherryland Center
Read More >>
TC Arts Commission Seeking Artists For Pitch Night
Read More >>
Road Commission Projects On Deck: Environmental Study For Possible Bypass, 2020 Bridge Replacements Over Boardman
Read More >>
Unfair Funding? GT County Seeks Answers On Mental Health Services
Read More >>
Time To Make Tracks
Read More >>
Amid Nationwide Lucky's Market Closings, TC Store To Remain Open
Read More >>
These Local Teachers Are Institutions
Read More >>
DDA Targets 2020 Projects, Wadsworth/Hall Intersection Improvements
Read More >>
Eighth/Boardman Light Planned For Early March Installation
Read More >>