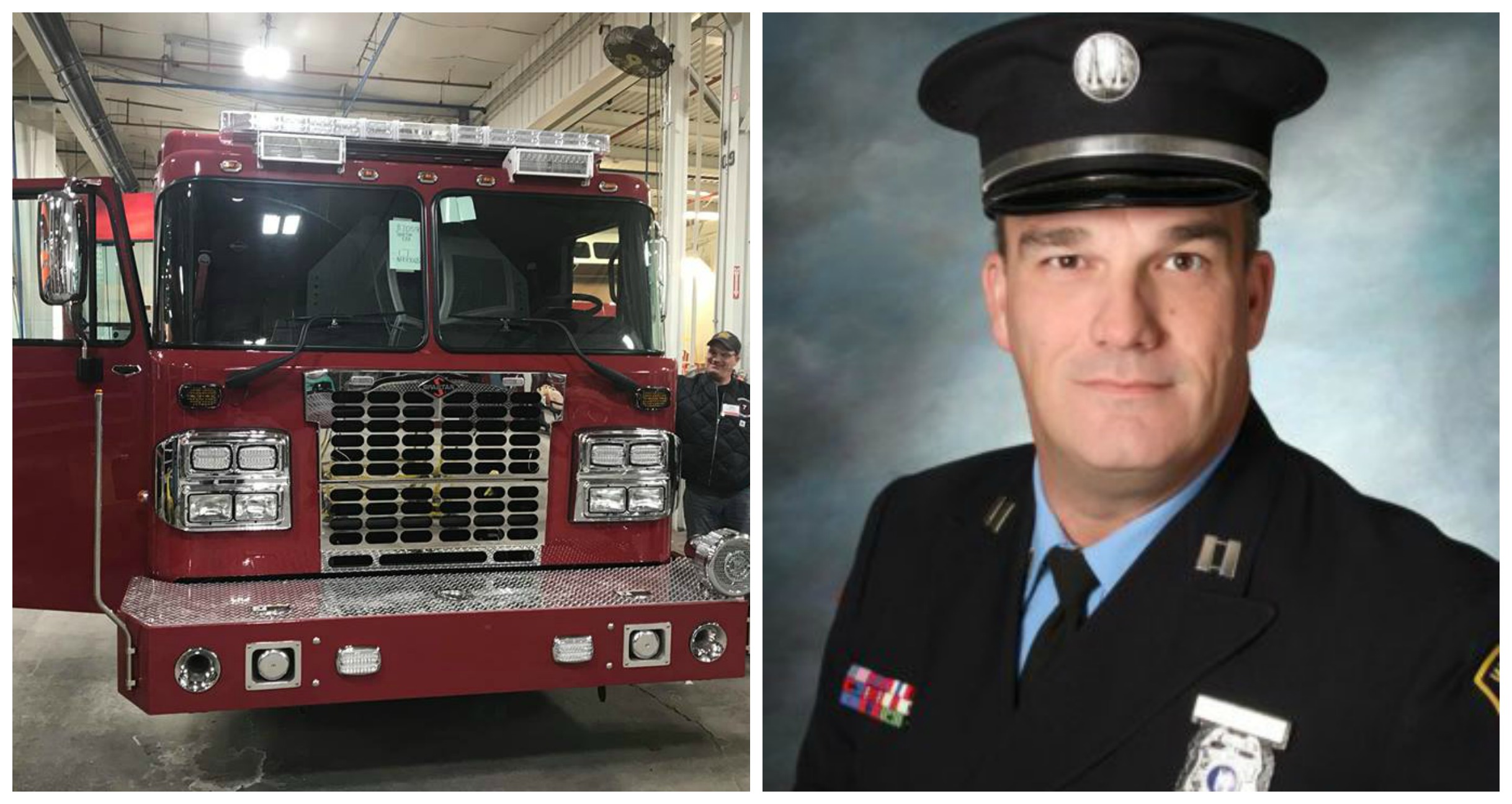 New Fire Station, Equipment, Direction For Peninsula Fire Department
By Beth Milligan | March 29, 2019
Following a tumultuous period for the Peninsula Township Fire Department in which the former fire chief and several fire board members resigned, the department is charting a different path under new leadership – more than doubling its staff, investing in new equipment, adding Advanced Life Support capabilities, and preparing to build a third station.
Chief Fred Gilstorff has spearheaded the department's overhaul since his hiring in December 2017, backed by a new slate of township leaders swept into office under a promise of change in the 2016 election. The shakeup followed the resignation of former Chief Steve Ronk and three of five fire board members over frustrations that township trustees were blocking the department's growth. The resignations led to the dissolution of the fire board, with trustees assuming the board's responsibilities. As with other regional fire departments in recent years – several of which have dissolved, merged, or voted to withdraw from partnerships and strike out on their own – Peninsula Township Fire Department faced an uncertain future.
But Gilstorff says he and the new trustees have worked hard to right the ship since 2017 – and are now on a path to long-term sustainability. "The department has changed one hundred-fold since I came here," he says. "(The trustees) ran for their offices three years ago under the position they were going to do whatever they could to improve the fire department. When they hired me, their primary goals were to modernize the fire department and to get Advanced Life Support for the community."
The department has already achieved the latter goal, adding Advanced Life Support capabilities and training as of October to deliver care in serious or life-threatening medical situations. Department staff has also more than doubled since Gilstorff's arrival, from 11 to two dozen employees, he says. In addition to recently ratifying a new union contract for staff valid through 2023, Gilstorff says a transformed culture within the department has helped attract and retain employees.
"We're a team, not just single individuals," he says. "I delegated a lot of responsibility to the firefighters…I'd give them a sense of direction and then get out of the way. They grasped that wholeheartedly and took initiative in a lot of things." Gilstorff says the department could expand further as he continues to field interested applicants and actively seeks to build the department's volunteer ranks.
The next major step for Peninsula Township Fire is modernizing the department's equipment and capabilities, including adding a third station that would significantly improve response times to the northern tip of Old Mission Peninsula. Peninsula Township has two manned stations now: Station 1 is located in Mapleton in the center of Old Mission, while Station 2 is located near Mari Vineyards toward the base of the peninsula. But the department lacks a station that can immediately service the peninsula's northern end. Insurance Services Office (ISO), which provides scores to homeowners insurance companies to set their fire insurance rates, has rated northern Old Mission residents as a "10" on a 1-10 scale – the worst possible rating. That rating means not only higher insurance costs for residents, but increased risk in fire or medical emergencies. Gilstorff says responding to calls in Old Mission's northern tip can take anywhere from 10-19 minutes.
"With fires doubling in size every minute, and with people who are having cardiac issues increasing their chances of walking away with a response in four to six minutes, our driving force is to increase response time," he says.
Township Supervisor Rob Monigold says officials are working with a consulting group to determine the best location for a third station, which would be an unmanned facility hosting a four-wheel-drive firefighting truck equipped to battle both residential fires and wildfires, a risk in the heavily wooded parkland areas in the township's north. Several firefighters live in the northern section of the township and would be able to get to the unmanned station quickly in emergencies.
Officials originally considered demolishing a township-owned building near Haserot Beach and building the station there – a project estimated at just under $84,000 – but had concerns about summer congestion near the beach. The township is now looking to buy property closer to the Swaney and Center roads intersection for a new station. Monigold says one property owner has already indicated he could be willing to sell the township land, with officials continuing to scout additional options. Gilstorff say he's "optimistic we can get something done this year" on the project.
In the meantime, two new vehicles are expected to be added to the department's fleet in the next four months. A new $479,000 fire engine will be delivered to the department in May, replacing a 25-year-old truck in the fleet. The modernized apparatus has a large-diameter fire hose and a mobile Jaws of Life system that will "greatly enhance" the department's capabilities, Gilstorff says. The department is also preparing to purchase a new tanker, estimated at $346,000, with a vacuum pump that will allow the department to remove water from Grand Traverse Bay at 34 different access points – instead of just six, as is the case now. "Our current tankers only allow us to get within 10-15 feet from water sources; this will allow us to be up to 78 feet away," Gilstorff says. "We have some huge homes on the peninsula that require a lot more water flow…this will allow for that." The tanker is expected to arrive in July or August.
According to the fire chief, all of the changes coming to the department are part of a 10-year strategic plan put in place to modernize operations, as township trustees promised constituents - but more importantly, to address inequitable access to life-saving resources for Old Mission residents. "We want to have the same level of service for everyone throughout the township," he says.
Pictured: Left, new Peninsula Township Fire Department engine under construction (photo credit: Peninsula Township Fire Department); Right, Chief Fred Gilstorff.
Comment
After A 95 Percent Drop In Passengers, Cherry Capital Airport Inching Back To Normal
Read More >>
Four New Positive Cases Identified In GT County, Public Exposure Locations Shared
Read More >>
54,000 Gallons Of Sewage Spilled Into Boardman, According To Estimates
Read More >>
Will Front Street Become Pedestrian Only? We'll Find Out Monday.
Read More >>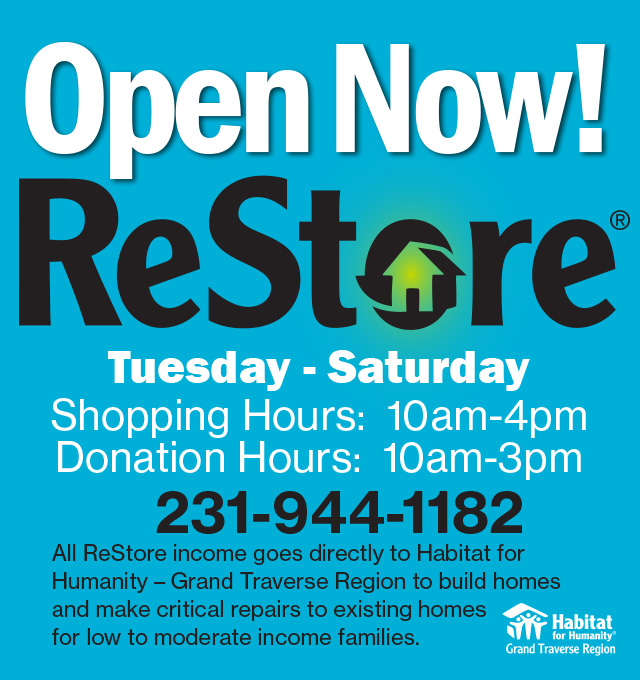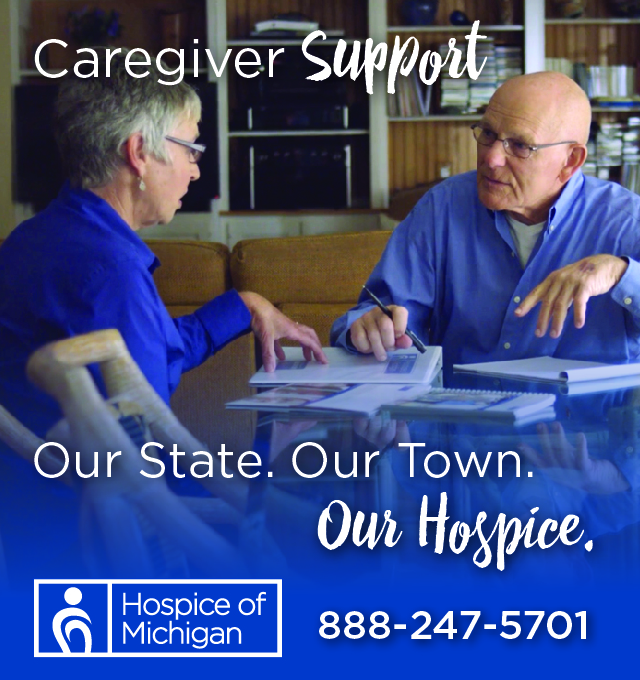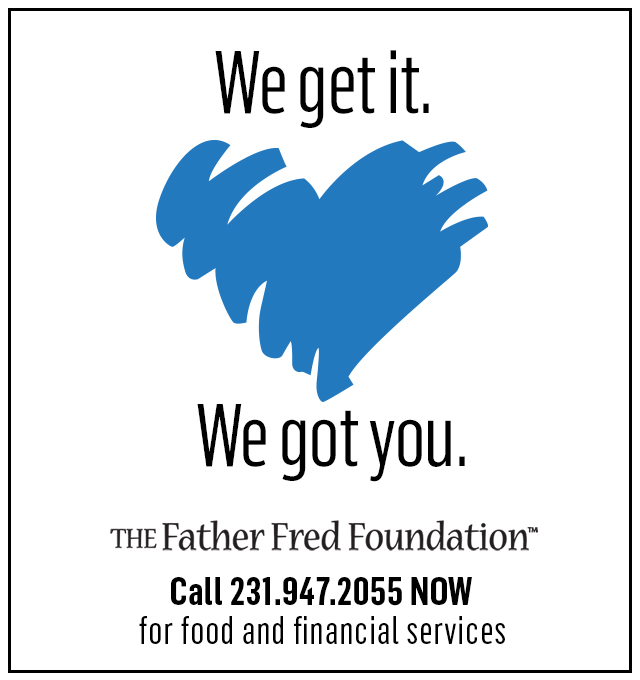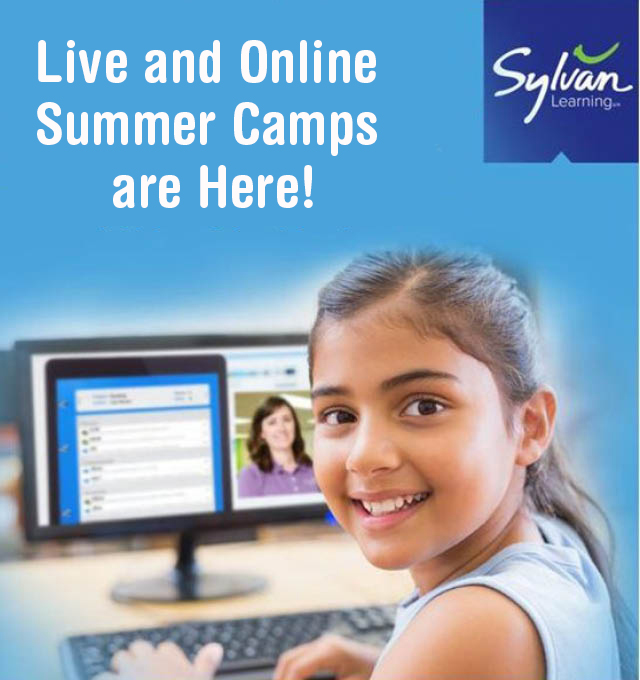 Free Drive-Thru COVID-19 Testing Offered This Weekend At Turtle Creek Stadium
Read More >>
Two More Cases Identified In Grand Traverse County, Both From Community Spread
Read More >>
Flooding Hits Munson/Commons, Closes Streets, Causes Sewage Release
Read More >>
Venture North, Traverse Connect Launch Resiliency Fund
Read More >>
How Much Use Is Too Much For Boardman Valley Nature Preserve?
Read More >>
Back To Cubicles? Northern Michigan Offices Are Going To Look Different
Read More >>
Untreated Sewage Released Into Boardman River
Read More >>
National Cherry Festival Foundation Launches Virtual Run Series
Read More >>
911 Reports Slower Weekend Than Past Years, But With New Pandemic Calls
Read More >>
Pit Spitters To Host Virtual Opening Day Today
Read More >>