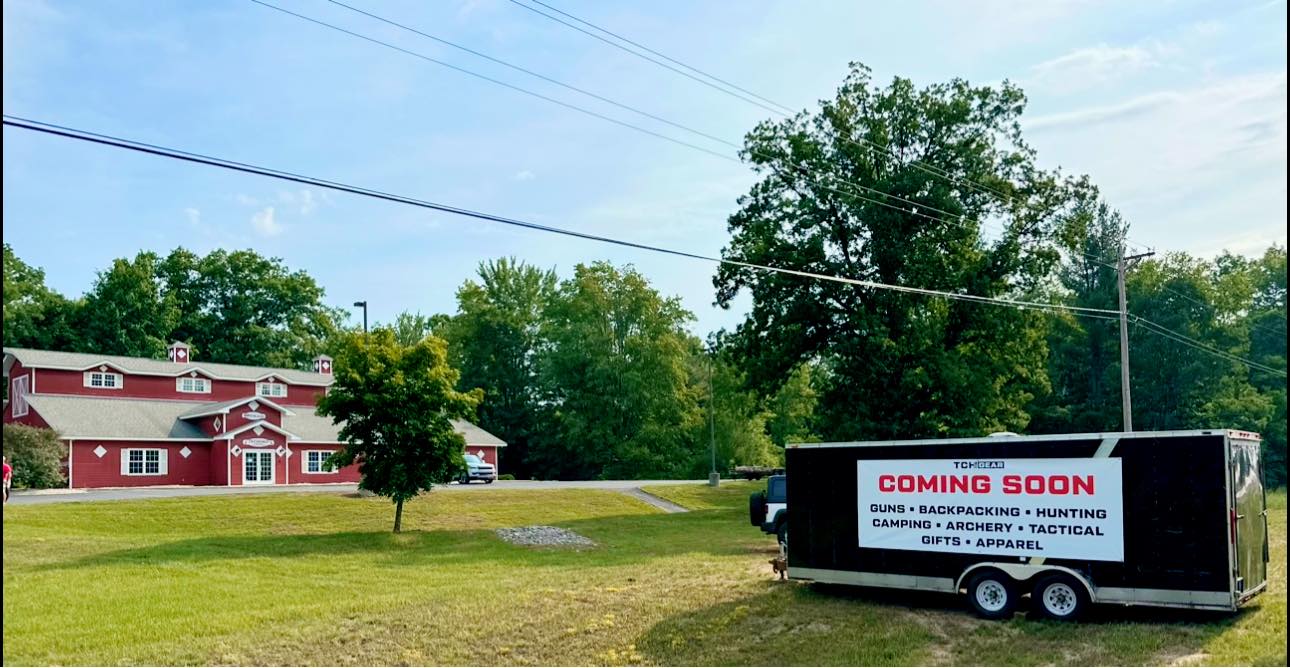 New Outdoor Retail Store Coming to Interlochen, More Retail/Restaurant News
By Beth Milligan | Aug. 11, 2023
A new 6,000-square-foot outdoor retail store is opening its doors soon in Interlochen, offering hunting, camping, fishing, and gun supplies with a focus on both national brands and locally sourced products. The Ticker has a first look at TCH Gear's plans, plus updates on numerous other retail and restaurant moves across the region.
TCH Gear
New life is coming to the former Old World Gifts & Furnishings building in Interlochen at 1899 Rogers Road. Tom Jurkovich is targeting a mid-September opening of TCH Gear, a new locally owned outdoor retail store offering guns, backpacking and camping gear, fishing bait and tackle, hunting and archery supplies, tactical gifts, and apparel.
Jurkovich says he hopes to "fill a void" in the local market with his location – within a short drive of approximately 600 campsites across several nearby campgrounds, whose campers he hopes will no longer have to drive to Traverse City for supplies – and his emphasis on both national and local products. In addition to stocking well-known brands like Yeti, Hook'd, Ravin Crossbows, Yamamoto, GlenDel, Glock, and Ruger, TCH Gear will also feature M22 gear, agricultural feed from area farmer Dan Hall, and locally produced honey, jam, maple syrup, and other similar products.
TCH Gear's nearly four-acre campus will feature an outdoor retail center with blinds, kayaks, firewood, and a shaded picnic area. "The hundreds of acres of state land behind us will allow you to try it before you buy it," the company's website states. "Whether you are preparing for a backpacking expedition into Sleeping Bear Dunes, need a new hunting, tactical or competition firearm, or are stocking up on supplies for the upcoming camping season, we have you covered."
Jurkovich hopes the high traffic numbers near Interlochen Corners – he shares an estimate of 18,000 cars passing the store every day – and the locally-focused nature of TCH Gear will make it an area destination. "I'm trying to bring something that's really for the community, not just a corporate big-box store feel," says Jurkovich. "I want to carry products you really can't find locally right now, that people are have to buy online, and hopefully also carry everything the local campers are going to want to see us carrying."
In other retail and restaurant news...
Multiple new businesses have come to downtown Traverse City this summer. Cherry Capital Sports Cards and Collectibles – which in addition to its namesake cards offers "unique collections of jerseys, game balls, and other memorabilia to round out your investment collection" – held a ribbon cutting Tuesday for its new store at 333 East State Street. Around the corner on Park Street, Petoskey-based JoJo's Cookie Co. held a soft opening last week for its new Traverse City location, which will serve up a variety of from-scratch cookie flavors. The sweet shop has a grand opening planned this Saturday at 11am.
Brian Chamberlain, owner of the former Studio Anatomy in the Arcade on Front Street, has a new venture downtown. Chamberlain recently launched Third Class Studios below The Coin Slot at the corner of Front and Boardman offering hourly band rehearsal rooms – one of which has a backline of instruments – and four private art studios. Also making a comeback downtown is restaurateur Anthony Craig, who has reopened his Asian fusion eatery Little G's on West Front Street after being closed since late 2020. The business is now open daily from 11am-2:30pm and 4:30pm-9pm.
Also new to downtown this summer are several clothing boutiques, including fashion and accessory store Clementine Boutique and outdoor casualwear company FatFace – both located in the 200 block of Front Street – and thrift and consignment shop Penny Lane, located on East Front Street across from The Little Fleet. Antiquities Warehouse of Grand Traverse has changed locations, moving from Garland Street in the Warehouse District to 421 West Front Street. The store's new 6,588-square-foot home previously housed Walters & Hemming Plumbing and Heating for several decades. Just outside of downtown, new retail shop Contigo Dogs – which offers "durable, eco-friendly, and affordable dog gear" – has opened its doors in the Mercato at The Village at Grand Traverse Commons.
Numerous food trucks have been rolling into the region this summer. Underdawg's has set up shop outside Right Brain Brewery on Sixteenth Street, serving classic Flint-style coneys, Chicago dogs, and other hot dog specials. Rollin Smoke TC BBQ, which serves up pitmaster fare like smoked brisket, pulled pork, and ribs, is posted up in the lot on Randolph Street across from Tilley's Party Store. Heart N Seoul – which serves Korean staples like bibimbap and kimchi pancakes – can be found at varying locations including Earthen Ales (which is hosting several rotating trucks this summer) and Kingsley Local Brewing. Aiko Street Food, known for its Japanese-inspired izakaya-style street food dishes, has moved from The Coin Slot to The Dam Shop in Elk Rapids, where it will stay through the end of October. Finally, Bull and the Bear Kitchen – which serves customers at Silver Spruce Brewing Company on Eighth Street – recently overhauled its menu concept, transitioning from casual pub fare to Mexican food. The new menu features street tacos, quesadillas, and loaded fries (with ingredients like elote and beef barbacoa).
New nursery Brothers Garden and Nursery – an expansion of long-time arboricultural company Brothers Tree Service – has opened its doors at 699 Three Mile Road North. The nursery offers garden and landscape trees, annual flowers and hanging baskets, flowering perennials and landscape shrubs, pottery, landscape and bonsai supplies, and pruning and watering tools. An on-site boutique called The Little Shop also features wares from local artists, candle makers, wood workers, soap artisans, and more. The company has also added a plant health care and consulting division this year.
On Old Mission Peninsula, Third Coast Fruit Co's U-Pick cherry orchard on Wilson Road expanded its cherry orchard this year and is launching a farm market and cider mill for the 2023 season under the name Wishful Farms Cider Mill and U-Pick. In addition to offering new products like popcorn, donuts, maple syrup, and honey, the company this will fall will feature apples, cider made from apples from Wunsch Farms, cider donuts, and pumpkins.
Several changes are underway in the Elk Rapids area. The Foundry Craft Grillery held its grand opening this summer at 151 River Street, marking the restaurant group's second location after East Jordan. The Elk Rapids Area Chamber of Commerce held a ribbon cutting Sunday for Mana North at 201 River Street, a new shop offering a variety of rocks, minerals, clothing, and jewelry. Sewing studio and clothing/accessory boutique Tinker Tailor recently set up new digs at 125 River Street, expanding into a new 1,500-square-foot space. Just south of Elk Rapids, new party shop Discount Liquor has opened in the former Vasquez Hacienda building on US-31. Heading further north, food, beer, wine, and gift shop Torch Lake Lunch Bell has opened its doors at 4990 US-31 North outside of Torch Lake Café.
Finally, two national chains have opened new locations in Traverse City. Seven Brew Coffee recently launched a new drive-thru coffee shop in the Cherryland Center off South Airport Road. Near the Grand Traverse Mall, Domino's held a grand opening this week of a new location off South Airport Road behind Buffalo Wild Wings. The company said the new location will allow Domino's to expand its delivery area in the Traverse City market.
Photo credit: TCH Gear
Comment
A Cut Above: Five Decades (And Counting) Behind the Chair
Read More >>
NMC Eyes Student Housing, More 'Vibrant' Main Campus As Part Of In-Progress Facilities Master Plan
Read More >>
Senior Living Facility, Housing Zoning on East Bay Agenda
Read More >>
Morsels Owner Arraigned
Read More >>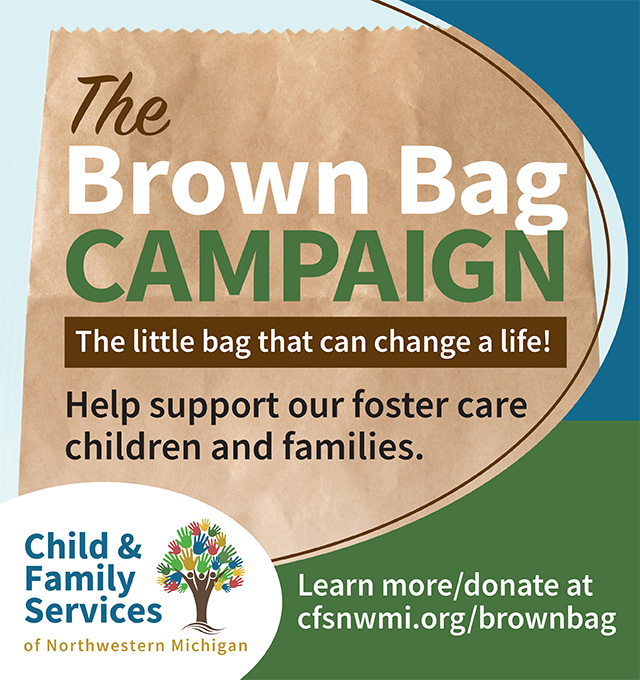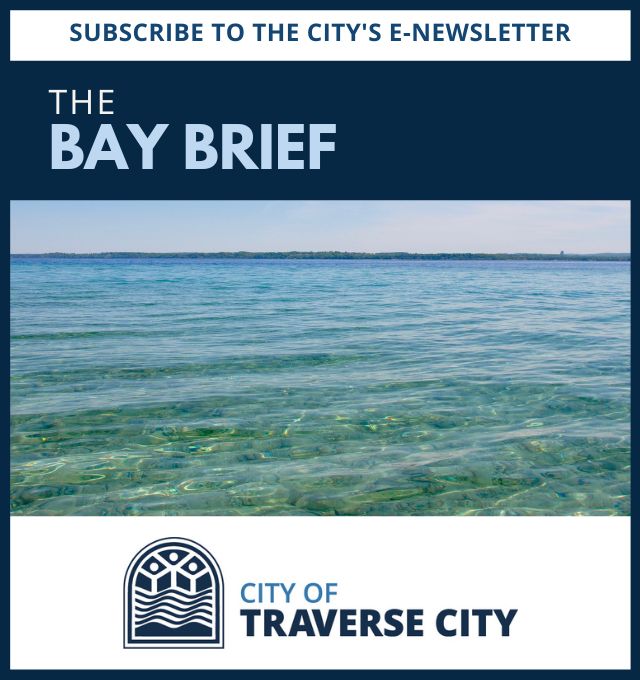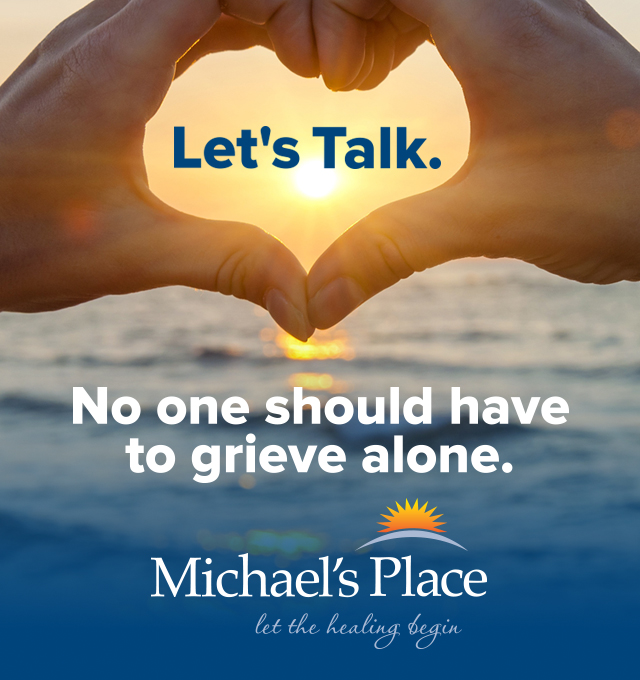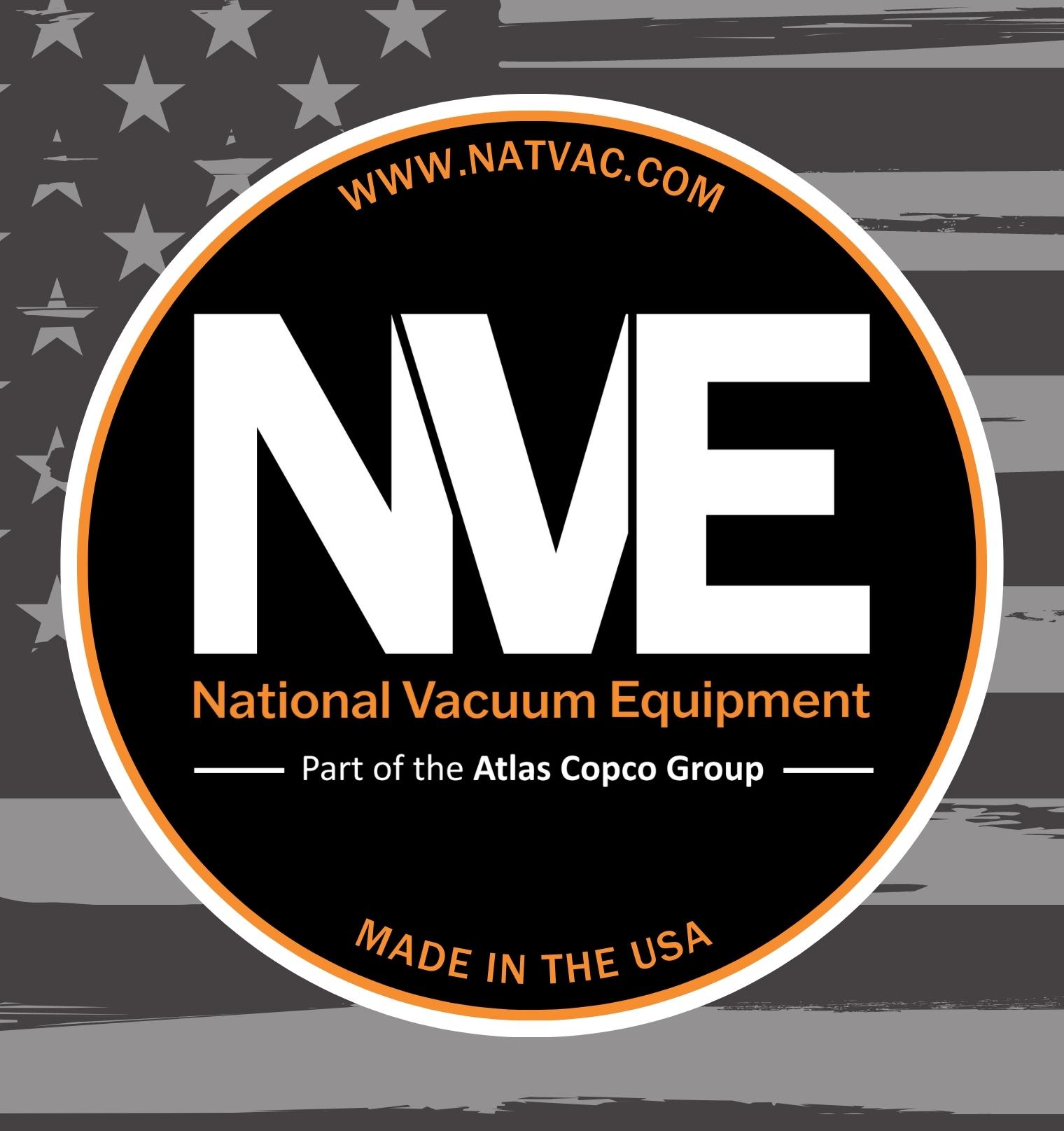 Join Us for a Holiday Recess at Delamar!
Read More >>
Changes Brewing at Downtown Food & Beverage Spots
Read More >>
Man Arrested with Open Container, Loaded Guns on Front Street
Read More >>
TC Man Arrested for Credit Card Fraud
Read More >>
Road Commission Approves Roundabout Construction at Potter/Garfield/Hoch; Work to Start in Spring
Read More >>
Hickory Hills Becomes First Homologated Course in Lower Peninsula
Read More >>
Walking, Biking Take the Spotlight as Communities Focus on Nonmotorized Plans
Read More >>
TC Comedy Fest Announces Rory Scovel, More Headliners
Read More >>
Why TCAPS Is Investing Millions Of Dollars In New High School STEM Facilities
Read More >>
Celebrating Local Artists & Artisans
Read More >>