NMC Pursues New Degrees, Certifications
April 27, 2017
As community colleges across Michigan continue to face declining enrollment, Northwestern Michigan College (NMC) is pursuing an array of new degrees, industry certifications and course offerings in the hopes of diversifying its student base and stabilizing revenues.
NMC announced last week a new 10-week program launching in fall 2017 enabling students to obtain an Association of Diving Contractors International (ADCI) Pilot Technician Certificate. The program positions NMC as the sole provider of underwater ROV pilot training credentialed by ADCI, an association of more than 600 diving companies.
Students – working in class sizes of 10-12 – will receive "highly focused training" in underwater scenarios, including open water, deep water, under ice, and around structures, as well as hydraulics, electronics, pumping systems and other fundamentals. The program is anticipated to host 24-36 students annually. Hans VanSumeren, director of NMC's Great Lakes Water Studies Institute, says curriculum for the program will continually evolve to meet industry needs.
"The entire training program must be agile for responding to the changes in competencies required by industry, whether that is next year, in five years or beyond," he says.
While ADCI formerly offered its own ROV pilot certification, it halted the program in 2006 because it lacked a way to vet applicants' training or experience. The decision left "a huge void in the underwater industry, especially here in the Unites States, where we do not have formal training programs for ROV pilots," says ADCI Executive Director Phil Newsum. After Newsum was alerted to NMC's maritime technology, he paid a visit to the campus last fall and realized the college's curriculum could fill the training gap.
Another partnership was similarly born out of industry demand between NMC's Great Lakes Maritime Academy (GLMA) and Blair Township's Northwest Regional Fire Training Center. The program, announced in January, will allow GLMA cadets to receive firefighting training required for licensure as U.S. Merchant Marine officers at the Center instead of in Toledo, Ohio. With the Toledo facility slated for closure in the near future, cadets were facing the possibility of having to travel to Florida or New York for training.
Maritime instructor and Captain John Biolchini worked with Tim Wrede, training coordinator at the Northwest Regional Fire Training Center, to create a local course that would fulfill U.S. Coast Guard requirements. The Coast Guard approved the curriculum effective Jan. 1. The 40-hour course, which will be available three times a year, was offered for the first time March 27-31. "We're hoping to sell this to the maritime industry," says Wrede. "The service that we can provide and our customer base, we're perfectly located."
In addition to highly niche, revenue-generating professional credentials such as those listed above – where NMC is "more and more the preferred, if not only, significant provider," according to Vice President for Lifelong and Professional Learning Marguerite Cotto – the college also aims to offer a number of broader "specializations" that can either stand alone or fit within the framework of another degree.
One such specialization is a new one-year baking certificate available to NMC students beginning this fall. Though the 23-credit certificate fits within the framework of a degree from NMC's Great Lakes Culinary Institute, students solely focused on a career in baking and pastry could also potentially take the program and transition directly into the workforce.
NMC board members also voted in February to approve two new welding degrees, which will be available in fall 2017. Cotto notes that because NMC previously did not offer a dedicated associate's degree pathway in Welding Technology, students could only achieve an Associates of Applied Science (AAS) degree through the Manufacturing Technology track. Under the new curriculum, students can now obtain either an AAS degree in Welding Technology (62 credits) or a Level 1 Certificate in Welding Technology (17 credits). The program will enable students to now obtain an AAS degree in welding with industry-recognized credentialing through the American Welding Society (AWS).
Cotto notes that while "no one thing will be the magic financial bullet for the next generation of the college," working with industry partners to offer certifications and degrees that address the needs of the market, providing paths for a "short turnaround time to getting students employed," and continually enhancing other profitable NMC programs like extended education for adults and seniors can help the college forge a sustainable path forward.
"All of that together will keep us relevant," she says. "I think our challenge over the next two years is that we've now put a lot of things on the table. We have a year or two now where we really need to optimize what we've put out there and work hard in terms of marketing, recruitment and coordinating our resources to deliver the right programming at the right time."
Comment
Coronavirus Poses Low Risk To Northern Michigan, Says Health Department
Read More >>
Record $1 Billion In Home Sales In 2019, Another Banner Real Estate Year Ahead?
Read More >>
Whitmer Selected To Deliver Democratic Response To Trump's State Of Union
Read More >>
TC Man Faces Charges After Disturbance At Nursing Facility
Read More >>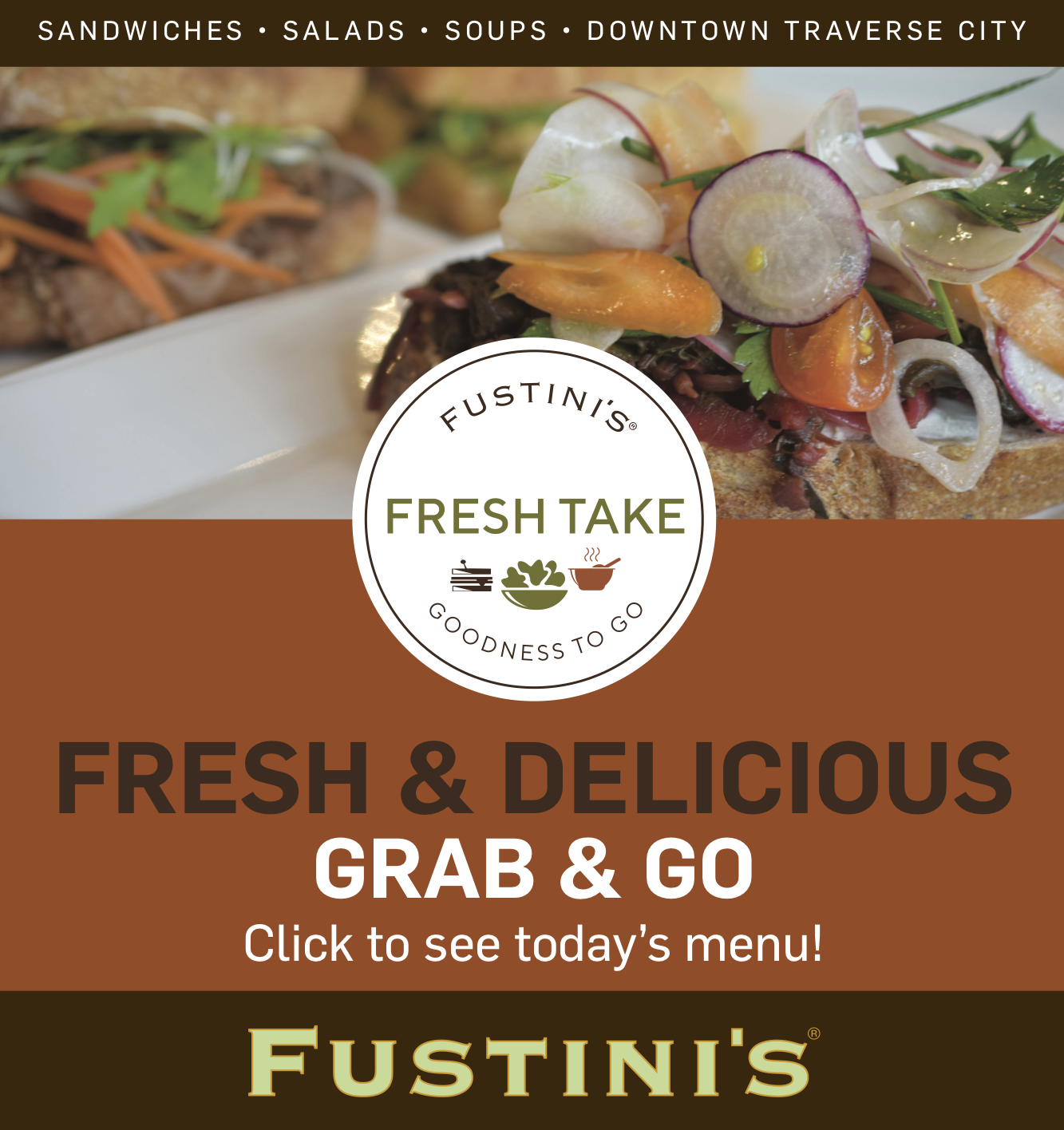 Man Arrested After Assaulting Daughter, Stabbing Her Friend
Read More >>
Resident Feedback Shapes New Plan For Barlow-Garfield Corridor, With Emphasis On Redeveloping Cherryland Center
Read More >>
TC Arts Commission Seeking Artists For Pitch Night
Read More >>
Road Commission Projects On Deck: Environmental Study For Possible Bypass, 2020 Bridge Replacements Over Boardman
Read More >>
Unfair Funding? GT County Seeks Answers On Mental Health Services
Read More >>
Time To Make Tracks
Read More >>
Amid Nationwide Lucky's Market Closings, TC Store To Remain Open
Read More >>
These Local Teachers Are Institutions
Read More >>
DDA Targets 2020 Projects, Wadsworth/Hall Intersection Improvements
Read More >>
Eighth/Boardman Light Planned For Early March Installation
Read More >>