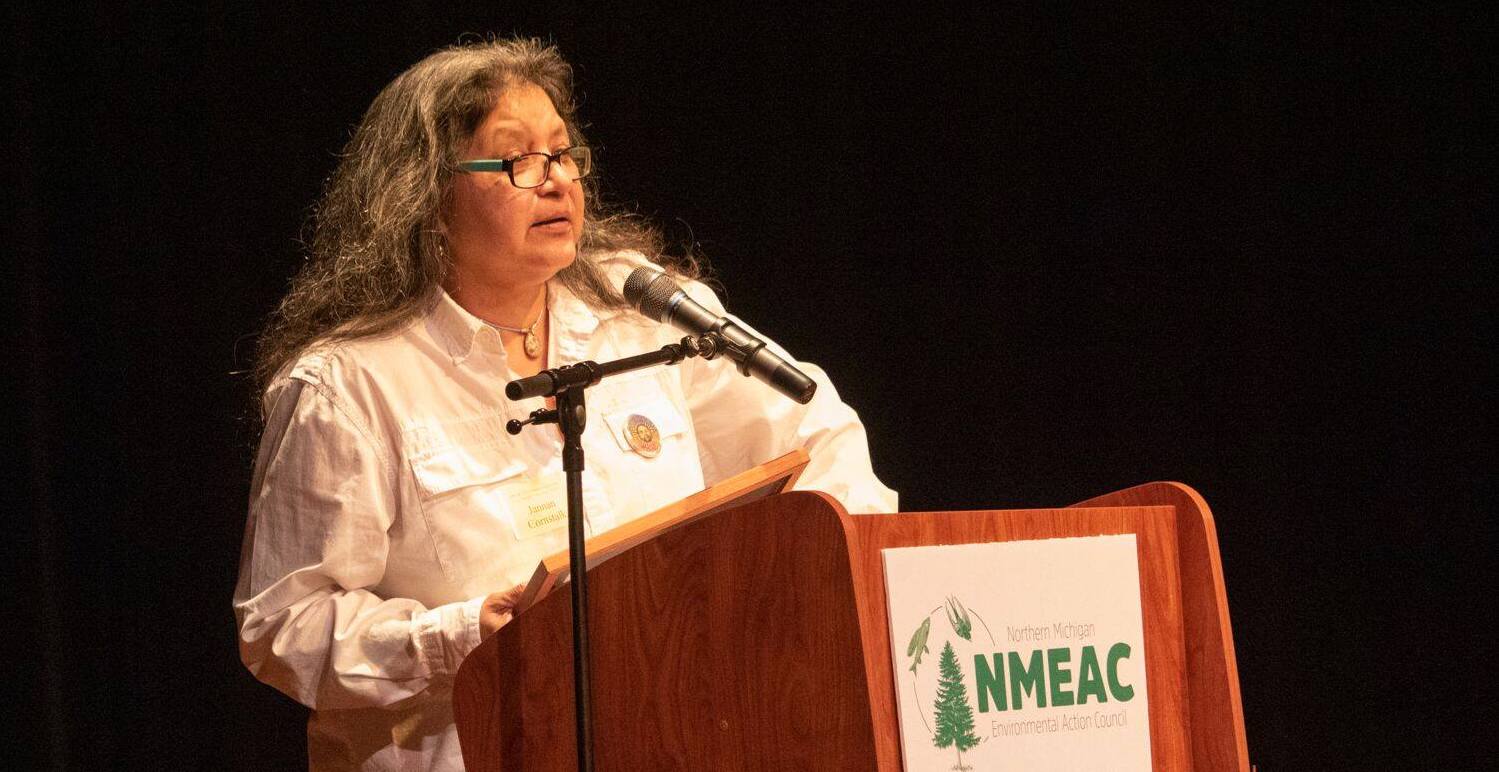 NMEAC Names Environmental Award Winners
May 9, 2019
The Northern Michigan Environmental Action Council (NMEAC) has named the winners of its 31st Annual Environmentalist of the Year Awards. They include:

Elk Rapids Indigenous Youth: Students Aiden Campo, Avery McCann, Faith Norberg, Dadrian Pitawanakwat, Ava Willis-Carrol, Naya Pitawanakwat, and A. J. Vanderbraden
Education: Kevin Kelly, The Greenspire School
Grass Roots Organization: Seth Bernard, Clean Water Campaign for Michigan; Tricia Denton, Leelanau County League of Women Voters
Journalism & Communications: Sheri McWhirter, Traverse City Record-Eagle
Business: JoAnn and Scott Zenner, Salon Verve
Public Service/Office: David Schaffer, Grand Traverse County Director of Recycling
Professional: Fred Sitkins, Inland Seas Education Association
Volunteer: Barbara Stamiris, Oil & Water Don't Mix
General: Yarrow Brown, Leelanau Conservancy
Farming/Agriculture: Chad Van Tol, Cold Creek Permaculture Farm
John Nelson Water Steward: Glen Chown, Grand Traverse Regional Land Conservancy
Golden Beaver Award: Susan Wheadon, NMEAC
Special Renewable Energy Award: Glenn LaCross, Leelanau Fruit Company
Clarence Kroupa Award: Dave Dempsey, Senior Advisor for FLOW (For Love of Water)
Golden Bulldozer Award: State Senator Wayne Schmidt (for vote in favor of the authorization of the Line 5 tunnel)

Frank Ettawageshik, executive director of the United Tribes of Michigan,was the keynote speaker at the awards ceremony and celebration, which took place at the Dennos Museum and Milliken Auditorium. NMEAC is an all-volunteer organization that works on a number of environmental issues, including clean energy, fresh water, smart development, and other issues that preserve and protect northern Michigan.
PHOTO: Janaan Cornstalk presented two Environmentalist of the Year Awards
Comment
TC Arts Commission Seeking Artists For Pitch Night
Read More >>
Road Commission Projects On Deck: Environmental Study For Possible Bypass, 2020 Bridge Replacements Over Boardman
Read More >>
Amid Nationwide Lucky's Market Closings, TC Store To Remain Open
Read More >>
These Local Teachers Are Institutions
Read More >>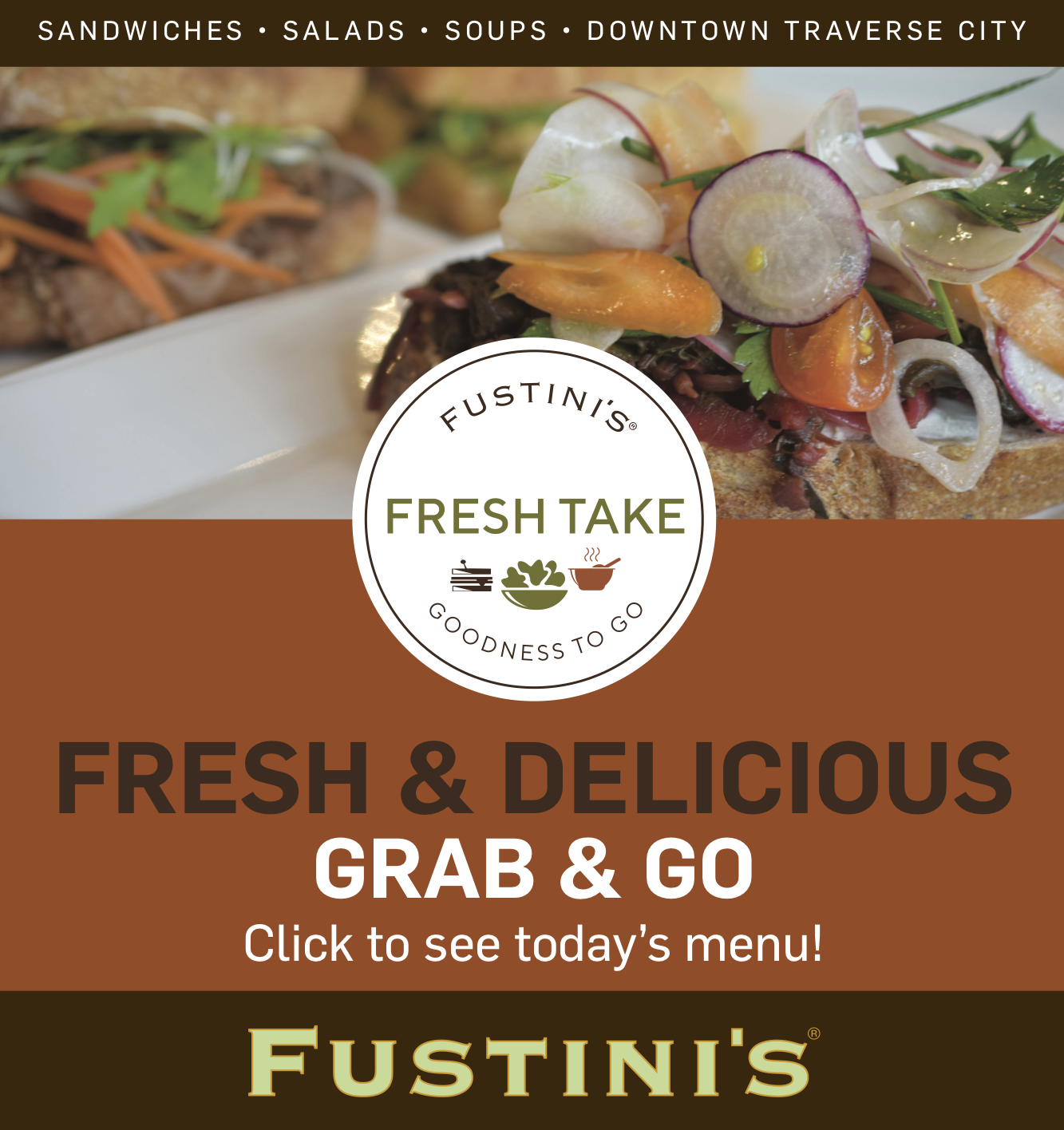 Eighth/Boardman Light Planned For Early March Installation
Read More >>
Unfair Funding? GT County Seeks Answers On Mental Health Services
Read More >>
Time To Make Tracks
Read More >>
DDA Targets 2020 Projects, Wadsworth/Hall Intersection Improvements
Read More >>
REO Speedwagon To Play Cherry Festival
Read More >>
Woman Arrested After Assaulting Officer
Read More >>
Viking Cruise Ship Will Visit Traverse City
Read More >>
Oral History Projects Aim To Capture Local Stories, History
Read More >>
City Commission Decisions Coming On Coal Tar Ban, Setbacks, Front/Madison Stop
Read More >>
Downtown TC Hosts Chili Cookoff Today
Read More >>