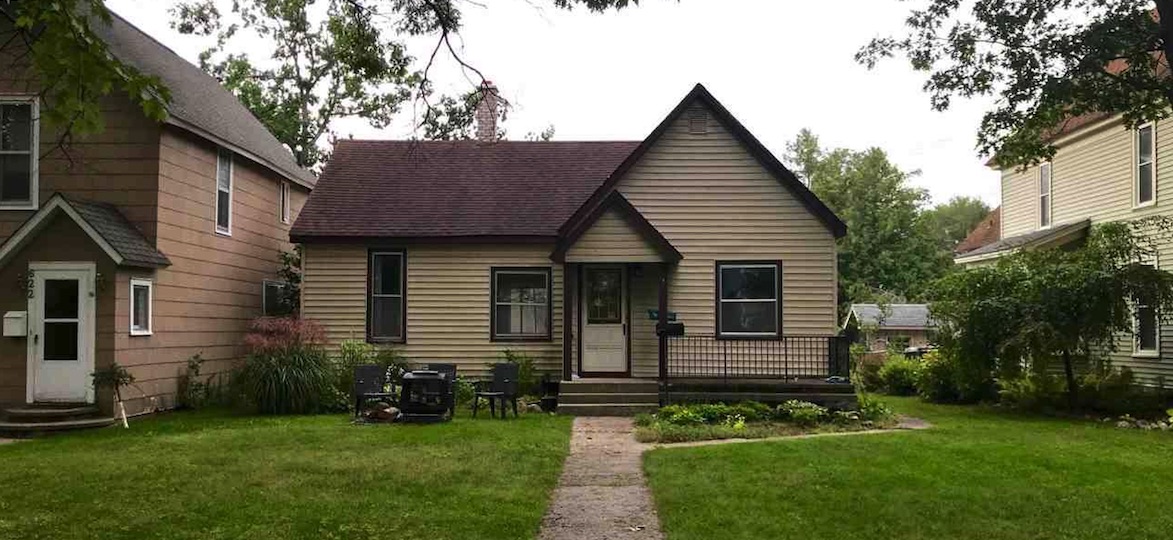 Northern Michigan Housing Bubble?
By Beth Milligan | Oct. 8, 2018
The housing market is always reacting to the law of supply and demand. When there's a glut of homes on the market, prices drop. When demand outstrips supply, prices escalate.
So welcome to Traverse City, Petoskey, and Charlevoix — if you've got the money.
"Home sales are continuing to rise in our area. In certain price ranges, there are shortages of availability. So we are seeing multiple offers and consumers willing to pay more than the asking price and more than [its] true value to secure a home in Traverse City," says Carolyn Collins. Collins is a Realtor with Century 21 Northland and president elect of the Traverse Area Association of Realtors (TAAR).
As Ross Boissoneau writes in this week's Northern Express — sister publication of The Ticker — homes in or near downtowns, especially in the $100,000-$250,00 price range, are bumping up against a steadily declining number of such homes for sale. Those two forces continue to drive prices up, from an average of $243,762 in 2016, to $264,124 in 2017, to $277,542 this year, according to TAAR.

At the same time, the number of sales is decreasing, due to the shrinking inventory. Statistics from TAAR show sales of single-family homes for the year thus far lag behind both 2017 and 2016. This year's total is 1,976, compared with 2,115 a year ago and 2,149 in 2016.

So will the cost of homes continue to rise, pricing even more people out? Is this a bubble that will ultimately burst, as happened in the recession? Read more about what experts say about the tightening market in this week's Northern Express story, "A Northern Bubble?" The Northern Express is available to read online, or pick up a free copy at one of nearly 700 spots in 14 counties across northern Michigan.
TCAPS Recall Hits Legal Snag
Read More >>
Public Input Sought On Airport Becoming Authority
Read More >>
Garland Street Closed Friday, Monday
Read More >>
Traffic Signal Work At M-72/Elk Lake To Start Monday, Continue Through May
Read More >>
Median Coming To US-31; Aim Is To Prevent Accidents, Help Pedestrians
Read More >>
Roundabout Coming To Blair Townhall Road, Six More To Follow Across GT County
Read More >>
TADL Offering Fine Forgiveness In December
Read More >>
Traffic Projects On Deck: Pedestrian Crossings, Front/Madison, Parking Rate Study
Read More >>
When Will Pot Sales Begin In TC?
Read More >>
Damaged Toyota Sought By Police
Read More >>
Join Us For A Special Recess Of Giving Tonight!
Read More >>
Munson, Nurses Association Reach Settlement Over Nurses' Rights To Talk About Work Conditions
Read More >>
Welcome To The Golden Age Of Shipwreck Hunting
Read More >>
Inman Recall Effort Goes To Court
Read More >>