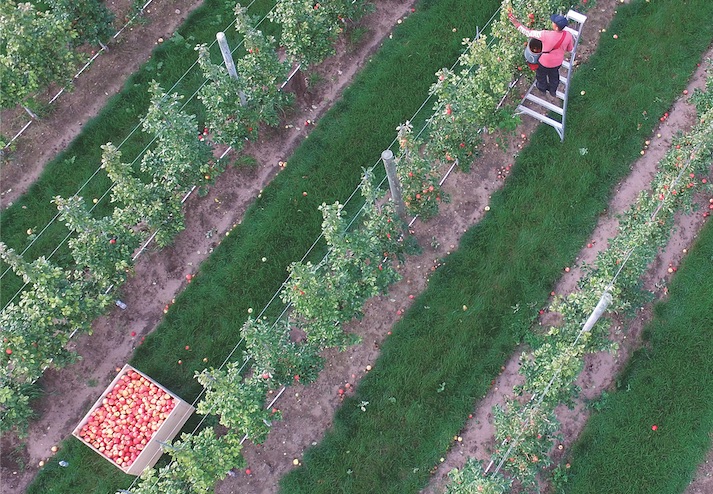 Northern Michigan's Apple Orchards At Risk
By Beth Milligan | Oct. 7, 2019
In southwest Lower Michigan in 2000, fire blight ripped through a large portion of the region's apple orchards. The hot, moist spring weather helped the contagion-causing bacteria spread and resulted in the death of 400,000 fruit trees. In the end, the epidemic resulted in $42 million of losses, crippling that region's apple industry.

While Up North apple farmers empathized with their Lower Michigan counterparts, they were — back then at least — fairly safe from fire blight; our cold winters and springs traditionally kept the bacteria that causes fire blight, Erwinia amylovora, at bay. But as Todd VanSickle writes in this week's Northern Express - sister publication of The Ticker - climate change is changing that.
Dr. Nikki Rothwell, Northwest Michigan Horticultural Research Center coordinator and district horticulturist works with about 500 farmers from around northern Michigan. She says the bacteria is a real — and increasing — concern. "These bacteria can crank up to huge numbers in a relative short amount of time," Dr. Rothwell says. "It is driven by temperature. The higher the temperature, the quicker the bacteria can reproduce...now that the climate is changing, and things warm up often earlier, it's like a petri dish. We are seeing fire blight more often than we have in the past."
Knowing how many trees have fallen victim to fire blight in northern Michigan is difficult to quantify. "We don't really have good numbers in Michigan. It's hard to do when a grower is amidst a situation where they are losing all these trees," says Dr. George Sundin, a professor and tree fruit pathologist with Michigan State University. "It is kind of hard to say, 'I would like to go and count all your dead trees.' It is such an emotional thing for a grower, because it is their livelihood. We are mostly working with them to save the rest of their trees."

Locating hot spots is a little easier. Dr. Rothwell says the area east of Traverse City has been hit the hardest. Rothwell says she doesn't believe the region will see anything like the southwestern Michigan epidemic in 2000, but admits there might be years where five to 10 percent of the trees Up North might have to be removed due to fire blight.

"I think we are going to be able to manage this," Dr. Rothwell says. "I don't think this is going to be to the point where we aren't planting apples in northern Michigan any more...technology will solve some of our issues, but I think fire blight is just something we will have to deal with."

"Some years will be worse than others," she adds, "but climate is not on our side."
Read more about the threats facing northern Michigan's apple crop - and efforts to combat them - in this week's Northern Express, available to read online and on newsstands at nearly 700 spots in 14 counties across northern Michigan.
Comment
For Kristin Rice, Space Is The Place x2
Read More >>
Space: The Next Frontier For Pugsley?
Read More >>
New Publication Provides Access To Local Demographic Data
Read More >>
Woman Arrested For Drunk Driving After Getting Stuck In Snowbank
Read More >>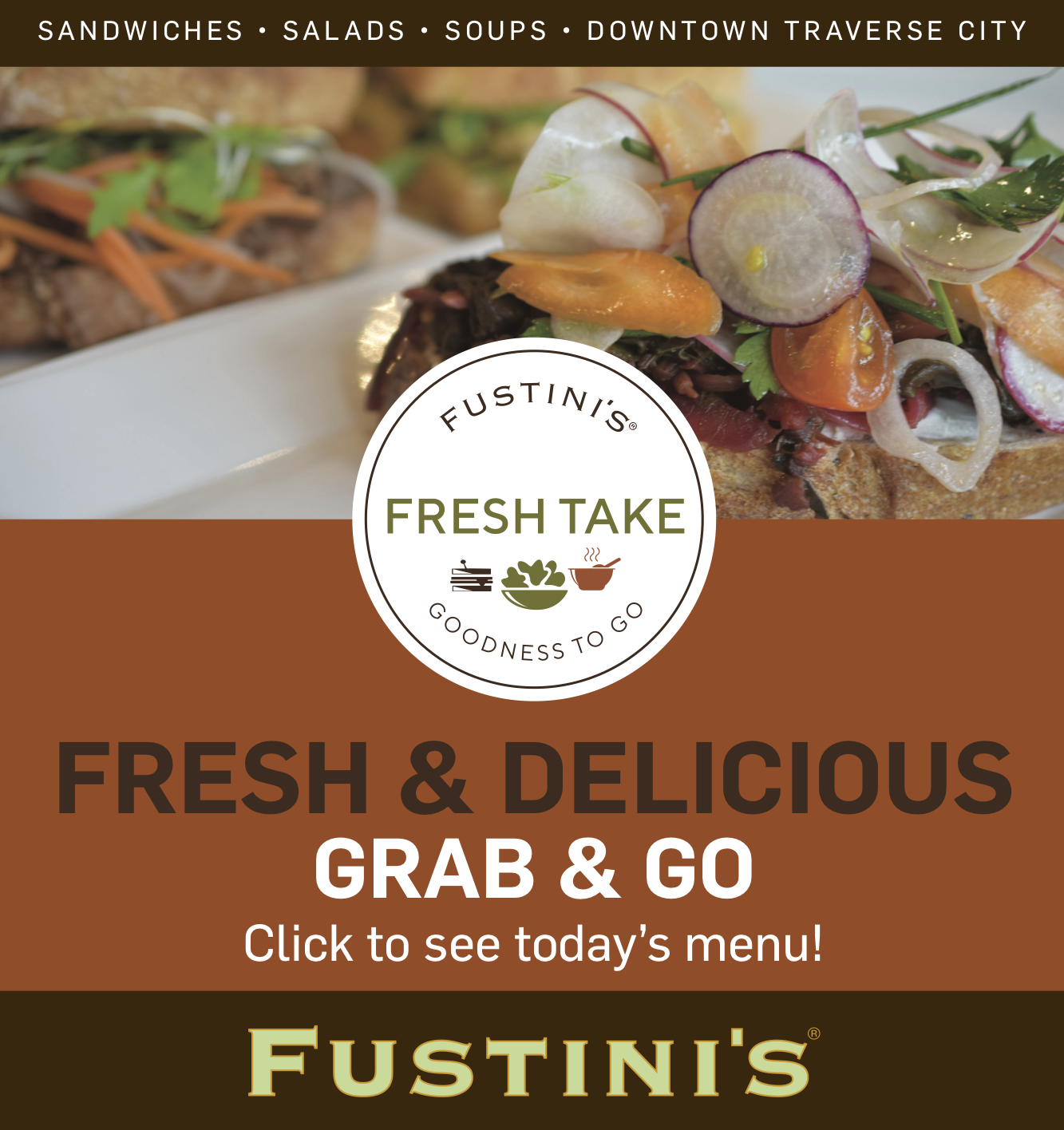 Local Child Care Study Outlines Shortcomings
Read More >>
Hunting For WWII Aircraft, U-Boat In Grand Traverse Bay
Read More >>
Palmer Woods Expansion, M-204 Bridge Project Coming To Leelanau
Read More >>
New Combined Job Fair To Debut
Read More >>
Planning For 2020 Traverse City Ironman Continues, As Does Debate
Read More >>
Another Local School Goes Solar
Read More >>
Save The Date: March Recess At State Street Market
Read More >>
Car Crashes Into Empire Township House
Read More >>
TIF 97, Jail Mental Health, Proposal To Combine Elected Positions Top County Agenda
Read More >>
Couple Arrested For Assaulting Teen
Read More >>