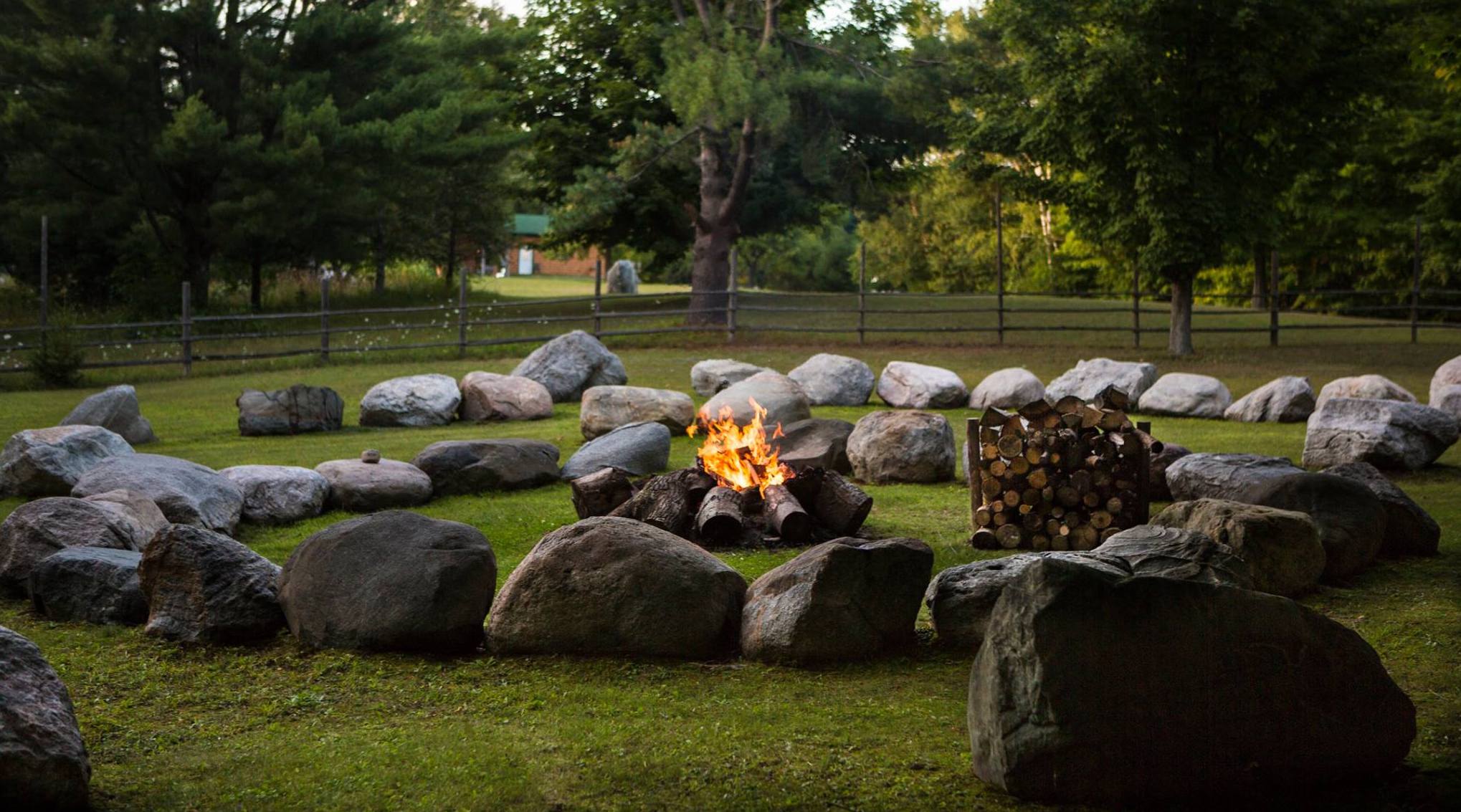 Northern Michigan's Stone Circle On The Big Screen
By Ross Boissoneau | Sept. 9, 2017
The tradition of stone circles dates back thousands of years in Great Britain. In northern Michigan, it goes back to 1983, when Terry Wooten first hosted poets and musicians at the circle he created on his property between Elk Rapids and Charlevoix.
Now a film celebrating the 30th anniversary of the Stone Circle will debut Sept. 12 at the Soo Film Festival. The documentary was made by Wooten's longtime college friend Patrick Pfister, who makes his home in Barcelona.
"We were very close in Kalamazoo, where we met. We both had a passion for writing," says Wooten.
Pfister's travel pieces, short stories and poems have appeared in several publications and three books. Wooten's poems likewise appeared in numerous publications and have been gathered into several volumes.
Writing also sustained their long-distance friendship. They never lost touch, but the two didn't lay eyes on one another for 35 years, though "his [Wooten's] letters and friendship provided me with oxygen. Also, before the Internet existed, Terry's letters kept me up to date on the Tigers," Pfister says.
It was through those letters that Pfister was made aware of the northern Michigan Stone Circle gatherings. Wooten believed putting together a circle of huge stones on his property would lend a certain air for poets, storytellers and their audience. He used tractors to move the huge boulders, some of which weighed several tons. Eventually he gathered 88 boulders into three concentric rings and in 1983 began hosting the gatherings.
They take place every summer Saturday night, when a group of newcomers and semi-regulars join Wooten. He builds a fire in the midst of the rings, where audiences then hear everything from Chaucer to Beowulf to Whitman to original poems and stories.
When Wooten wrote Pfister in 2008 that the Stone Circle was about to celebrate its 25th anniversary, Pfister grew determined to make a film of its then upcoming 30th anniversary.
Soon he contacted a documentary filmmaker and began writing a script for the film. Over the course of numerous revisions, he became convinced he should be the one to also direct the film. "Terry had described the stones and fire, the poems and songs, the other poets and musicians, the darkness and the stars. Without realizing it, I had come to know the Stone Circle intimately," he says.
Many poets and storytellers appear in the film, including regulars and former regulars like Louan Lechler, Jim Ribby, who specializes in Civil War-era material, and Mi Ditmar, whom Wooten says started coming as a 4th or 5th grader. Traverse City graduate Justin (Noel) Trapp returned from Tucson for the occasion.
Also featured was veteran musician and audio engineer Steve Quick, who performs several times each year. "I've been a regular for 17 or 18 years," Quick says, "and an audience member before that." He cites the peacefulness and the firelight as key elements in the ongoing appeal of the stone circle. "It's so much fun. It appeals to a part of you that wants to sit around a fire and tell stories. Darkness is one of the characters."
Filming took place over a four-week period, and Pfister visited with Wooten and his wife Wendy for another two weeks. "The crew was here for a month, filming every move you make. It was intense but fun," Wooten says of the shoot.
Turns out that was the easy part. Preparing the footage for release took nearly four years, with challenges in both sound and editing.

Now, finally, The Stone Circle will be shared with audiences at the Soo, while Wooten and Pfister promote the film to other festivals. They anticipate an eventual release on DVD and Blu-ray, as well as a showing in Traverse City.

"The Stone Circle has hundreds and hundreds of fans and followers in the area, and many have been asking when and where they can see the film," says Pfister. "We don't have an answer to that right now, but we certainly intend to find one."
National Writers Series Releases Literary Journal
Read More >>
Munson Unionization Talks Yield Progress, Though Key Wages Issue Remains
Read More >>
Gaijin Closing; Simon Joseph To Launch New Restaurant In Space
Read More >>
Jane Fonda Set To Attend Traverse City Film Festival
Read More >>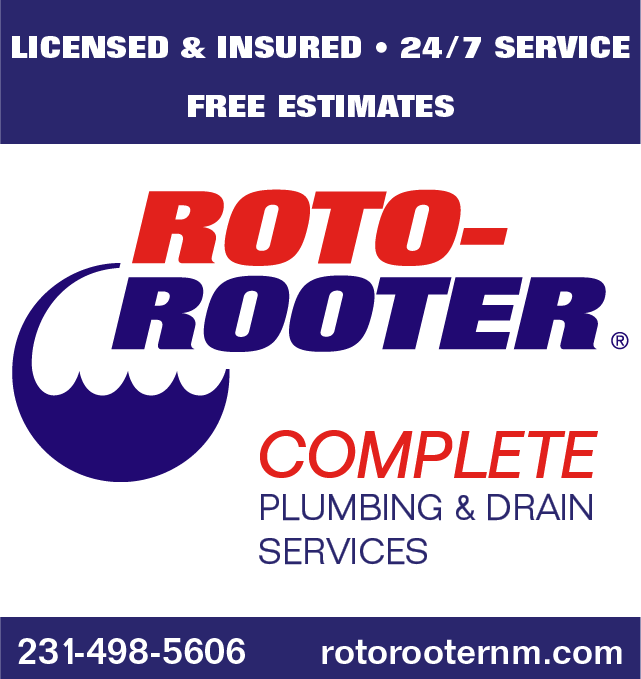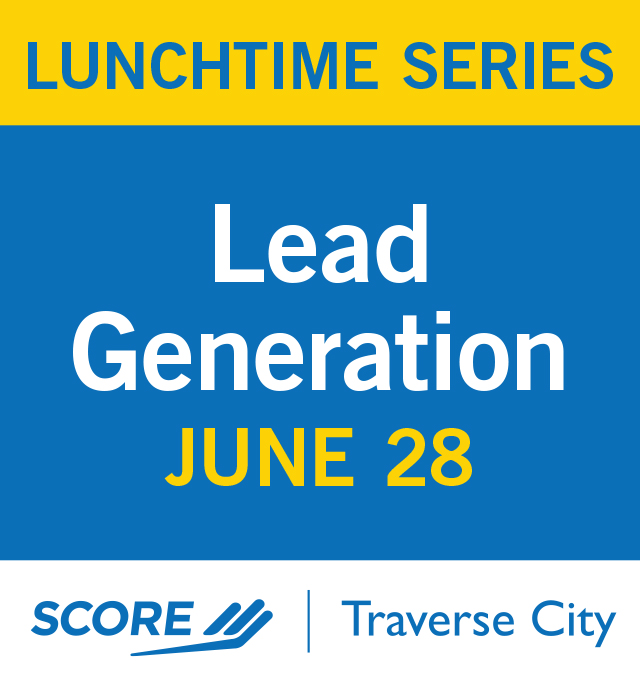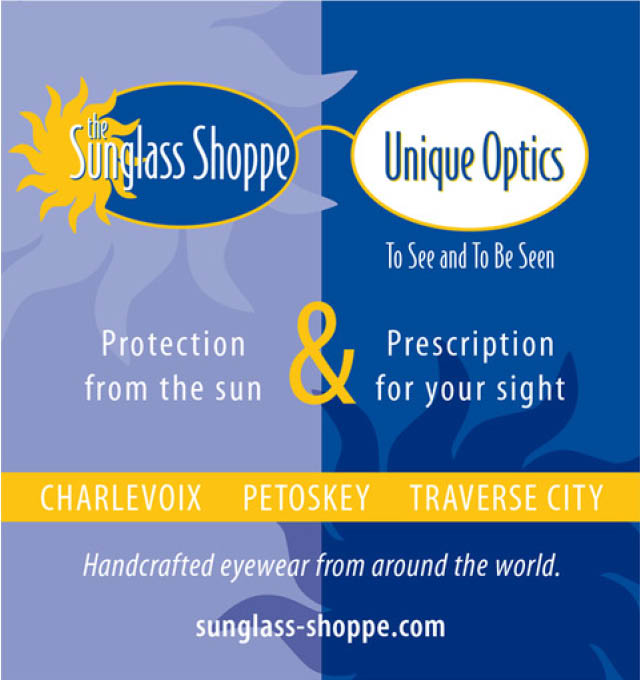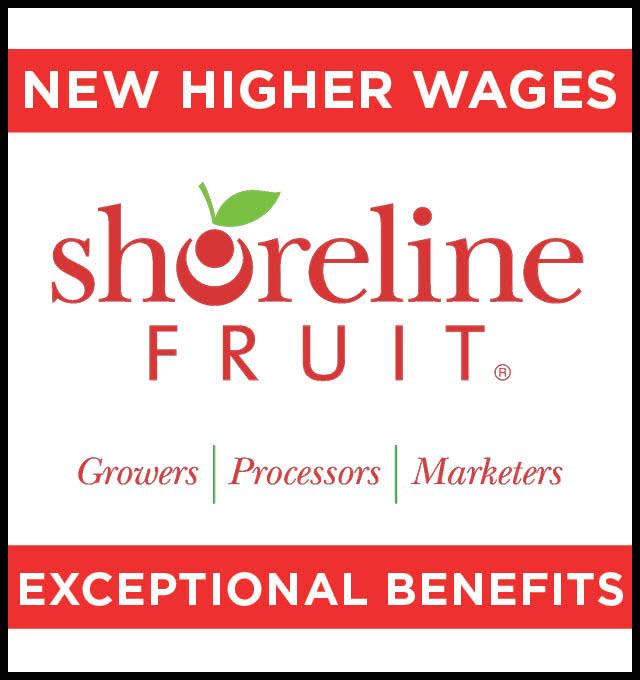 Clean Energy Takes Center Stage At TC Conference
Read More >>
TCAPS Students To Host Lemonade Stands To Raise Money For Schools, Promote Bond
Read More >>
DDA Seeking Volunteers For Boardman River Leadership Team
Read More >>
Downtown Valet Service Approved, Launches Wednesday
Read More >>
Cyclist Injured In Crash
Read More >>
Northport Woman Killed In Division Street Crash
Read More >>
Parks Partnerships Proposed
Read More >>
Latest Real Estate Sales Numbers Mixed
Read More >>
City Delays Decision On Short-Term Rentals
Read More >>
Families Against Narcotics Launching In TC Thursday
Read More >>