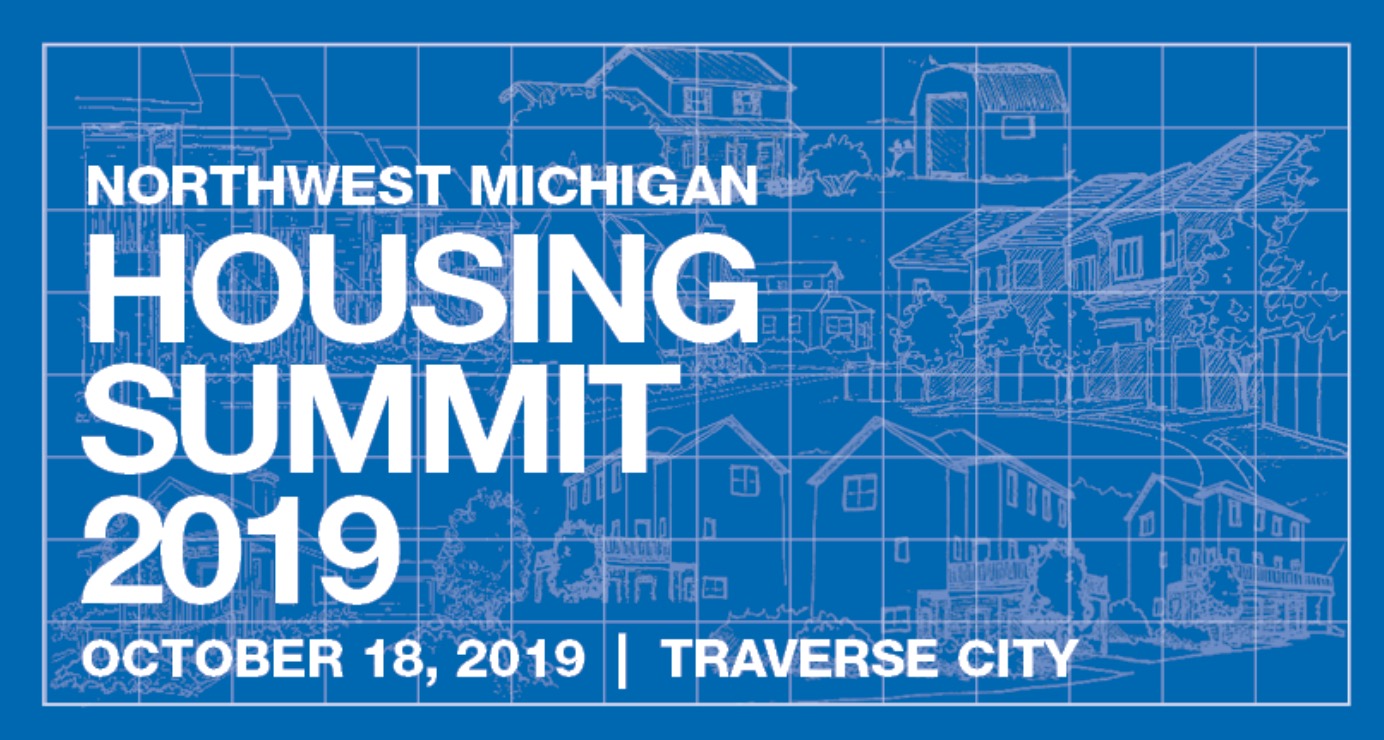 Northwest Michigan Housing Summit October 18
Oct. 9, 2019
The 2019 Northwest Michigan Housing Summit, hosted by Networks Northwest, be held Friday, Oct. 18 from 9am-4pm at the Hagerty Center in Traverse City. Networks Northwest notes the event will "bring community leaders, businesses, housing agencies, and funders together to build solutions for housing choices in Northwest Michigan." The annual Summit will be held October 18 from 9:00 a.m. to 4:00 p.m. at the Hagerty Center, 715 East Front Street, Traverse City.
The summit will feature a keynote presentation by Aaron Miripol, president and CEO of the Urban Land Conservancy (ULC), a real estate organization that acquires, preserves, and develops real estate in underserved areas. Miripol will share ULC's real estate model, and how it leverages partnerships with public, private, and nonprofit organizations to preserve and build community assets, including affordable housing.
Summit attendees will also hear from the multi-family affordable housing developer Renovare about successful projects in rural and small-town Michigan, and the planning and resources that help make these projects work. Other topics on the agenda include statewide housing policy initiatives, MSHDA's Statewide Housing Needs Assessment, new housing communications tools, county land bank authorities, and more.
The cost to attend the Summit is $55 and the registration deadline is October 11. Click here for more information and to register.
Networks Northwest is a 10-county public agency providing workforce development, economic development, and regional planning services in Antrim, Benzie, Charlevoix, Emmet, Grand Traverse, Kalkaska, Leelanau, Manistee, Missaukee, and Wexford counties.
TCAPS Recall Hits Legal Snag
Read More >>
Public Input Sought On Airport Becoming Authority
Read More >>
Garland Street Closed Friday, Monday
Read More >>
Traffic Signal Work At M-72/Elk Lake To Start Monday, Continue Through May
Read More >>
Median Coming To US-31; Aim Is To Prevent Accidents, Help Pedestrians
Read More >>
Roundabout Coming To Blair Townhall Road, Six More To Follow Across GT County
Read More >>
TADL Offering Fine Forgiveness In December
Read More >>
Traffic Projects On Deck: Pedestrian Crossings, Front/Madison, Parking Rate Study
Read More >>
When Will Pot Sales Begin In TC?
Read More >>
Damaged Toyota Sought By Police
Read More >>
Join Us For A Special Recess Of Giving Tonight!
Read More >>
Munson, Nurses Association Reach Settlement Over Nurses' Rights To Talk About Work Conditions
Read More >>
Welcome To The Golden Age Of Shipwreck Hunting
Read More >>
Inman Recall Effort Goes To Court
Read More >>