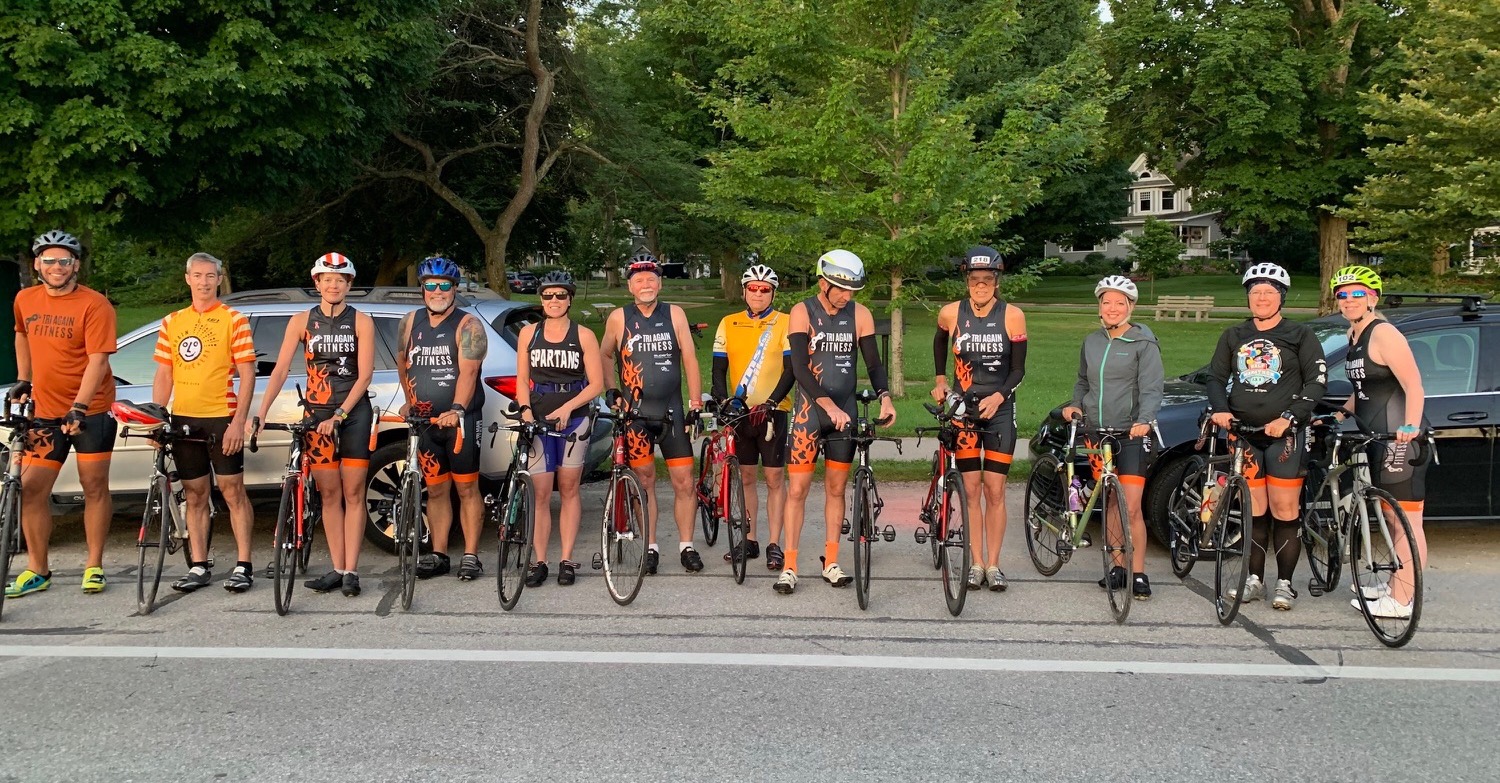 Organizers, Athletes Gear Up For Ironman
By Beth Milligan | Aug. 18, 2019
Exactly one week from today, 2,500 athletes and thousands of expected spectators will gather in the Open Space for the start of Traverse City's first-ever Ironman 70.3 triathlon. With the days ticking down to race kickoff, The Ticker looks behind the scenes at preparations by event organizers and athletes for the inaugural competition.
Trevor Tkach of Traverse City Tourism, which paid to bring the race to Traverse City, says he's been working with Ironman staff and Race Director Joel Gaff for months on ironing out course details with local municipalities and finalizing safety plans with police, fire, and other emergency departments. The race begins at 7am Sunday with a 1.2-mile swim in West Grand Traverse Bay, followed by a 56-mile bike ride out to Empire and back, and a 13.1-mile run through downtown Traverse City and the Boardman Lake Trail. Racers will also cross the Eighth Street construction zone; workers will level and grade the Franklin Street intersection to make it safe to cross, according to Deputy City Clerk Katelyn Zeits.
The race finish line will be on Front Street in front of the State Theatre. The average racer finishes an Ironman 70.3 in six hours, according to RunTri.com. That means a majority of competitors could reach the finish line by 1pm, though elite athletes frequently finish in under four hours. An awards ceremony is scheduled for 4pm Sunday.
The race course has evolved considerably since the event was first approved. Some jurisdictions, including Peninsula Township and Leelanau County, were leery of the impacts of hosting the Ironman, requiring adjustments in key sections. Tkach says the course route could continue to evolve in the future, adding that building relationships with community partners and making tweaks based on lessons learned this year will be key for the event going forward. "Especially in year one, it's a big learning curve," he says. "It's been a long and very arduous exercise, but one that was paramount to go through."
An estimated 1,500 volunteers will help administer the race, which will also feature five local charities represented by racers raising funds for the nonprofits. Those include Munson Manor Hospitality House, Goodwill's Food Rescue, The Father Fred Foundation, The Great Lakes Children's Museum, and TART Trails. All athletes begin checking in on Friday, with an Ironman Village set up in the Open Space on Friday from 2pm-6pm, Saturday from 9am-4pm, and Sunday from 7am-3pm. In addition to national vendors, local exhibitors will also be featured in the Village, including Blain's Farm & Fleet, Grand Traverse Resort and Casino, McLain's Bike Shop, Munson, M22, Tee See Tee, and Flyboard TC, among others. An IronKids fun run for kids up to age 17 will also take place Saturday morning downtown.
While 2,500 athletes isn't an abnormally large field for northern Michigan – roughly 6,000 athletes compete in the Bayshore Marathon and 5,000 in the Iceman Cometh, Tkach notes – Ironman 70.3 differs significantly in that the event takes place in the heart of the city. Businesses are already gearing up accordingly: Tkach says several shops and restaurants that are normally closed Sunday plan to open for race day. Owner Pam Marsh of Red Ginger tells The Ticker her restaurant will be one of those businesses, opening from 3pm to 9pm Sunday. A group of 200 triathletes from Detroit rented out the Park Place Hotel conference center for a dinner, according to Tkach, while other athletes have already begun arriving in Traverse City – families in tow – to scope out the race course.
"We've gotten a nice lift from that," Tkach says. "I've heard from some hoteliers they've booked that (race) weekend further in advance than ever before. That weekend has gotten much softer for us as more and more schools are starting before Labor Day, and we've lost some family business, so that's nice to see."
This last week before the event will feature a heavy focus on outreach – both to athletes and local residents. Athletes will receive a detailed guide not only to the event but the Traverse City area, highlighting things to do and places to visit. Traverse City Tourism also has a dedicated web page on all things Ironman. The organization and Ironman also created a detailed "traffic impact" sheet highlighting every street affected by the race and at what times. City Clerk Benjamin Marentette will review the sheet with city commissioners Monday; in addition to being online, free copies are also available at the Governmental Center and Traverse City Tourism. "Everyone has worked hard as a community to make this a success," says Tkach.
Meanwhile, athletes are also gearing up for the big day. Rebecca Venticinque owns Tri Again Fitness in Traverse City, which provides coaching for triathlons and endurance sports. Venticinque, a 43-year-old Ironman-certified coach who has competed in several Ironman races in Michigan and Florida, is training 25 local athletes for the Traverse City event. She says a 70.3 first-timer needs at least eight to nine months of training to be competitive, though a year is ideal. For many of her athletes, training is a part-time job, ranging on average from 12 to 28 hours a week.
"We do what are called brick repeats, which are five minutes of swimming (in an indoor facility), 15 minutes of biking, and 10 minutes of running in half-hour intervals for two to three hours," she says. There are also speed days – requiring morning, lunch, and evening workouts focused on speed training in the three sports – and long-distance training days. As soon as weather permitted, athletes began practicing open-water swimming at Twin Lakes, Venticinque says.
Swimming is the most challenging part of the race for many athletes, according to Venticinque – even for experienced swimmers. "People get in the water and they just panic," she says. "You're with 2,499 other people in the water. You're going to get kicked and punched. Not on purpose, but it happens." She encourages competitors to remain focused and calm and trust their training. While it may seem obvious, she also says racers need to remember to shift gears during the bike course. Traverse City has a hilly route for the cycling section, she says. "I'll see someone climbing a hill in their highest gear, and it's making it so much harder," she says.
Other tips include resting as much as needed this week – racers are either ready by now or not, she says, and cramming in extra workouts won't change the outcome – and to get to the race course as soon as the transition zone opens to do a walkthrough. For most athletes, the biggest challenge of the Ironman will be their mental game. "The only thing you can control is your attitude," Venticinque says. "You can't control weather conditions. You can't control traffic, or how your body will feel. But you can control your head. Stay positive."
Venticinque also has parting words of advice for spectators, who she says can provide a huge mental boost to racers. Cheering, ringing cowbells, and wearing silly or humorous costumes are all encouraged, she says. "It districts your mind from the pain your body is in." Making signs or posters encouraging racers is also helpful, according to Venticinque. "But don't make one that says, 'You're almost done,'" she warns with a laugh. "You're never almost done. Until you're actually on Front Street, it's not over."
Pictured: Tri Again Fitness athletes training for Ironman. Photo credit: Rebecca Venticinque
Comment
Space: The Next Frontier For Pugsley?
Read More >>
New Publication Provides Access To Local Demographic Data
Read More >>
Woman Arrested For Drunk Driving After Getting Stuck In Snowbank
Read More >>
Local Child Care Study Outlines Shortcomings
Read More >>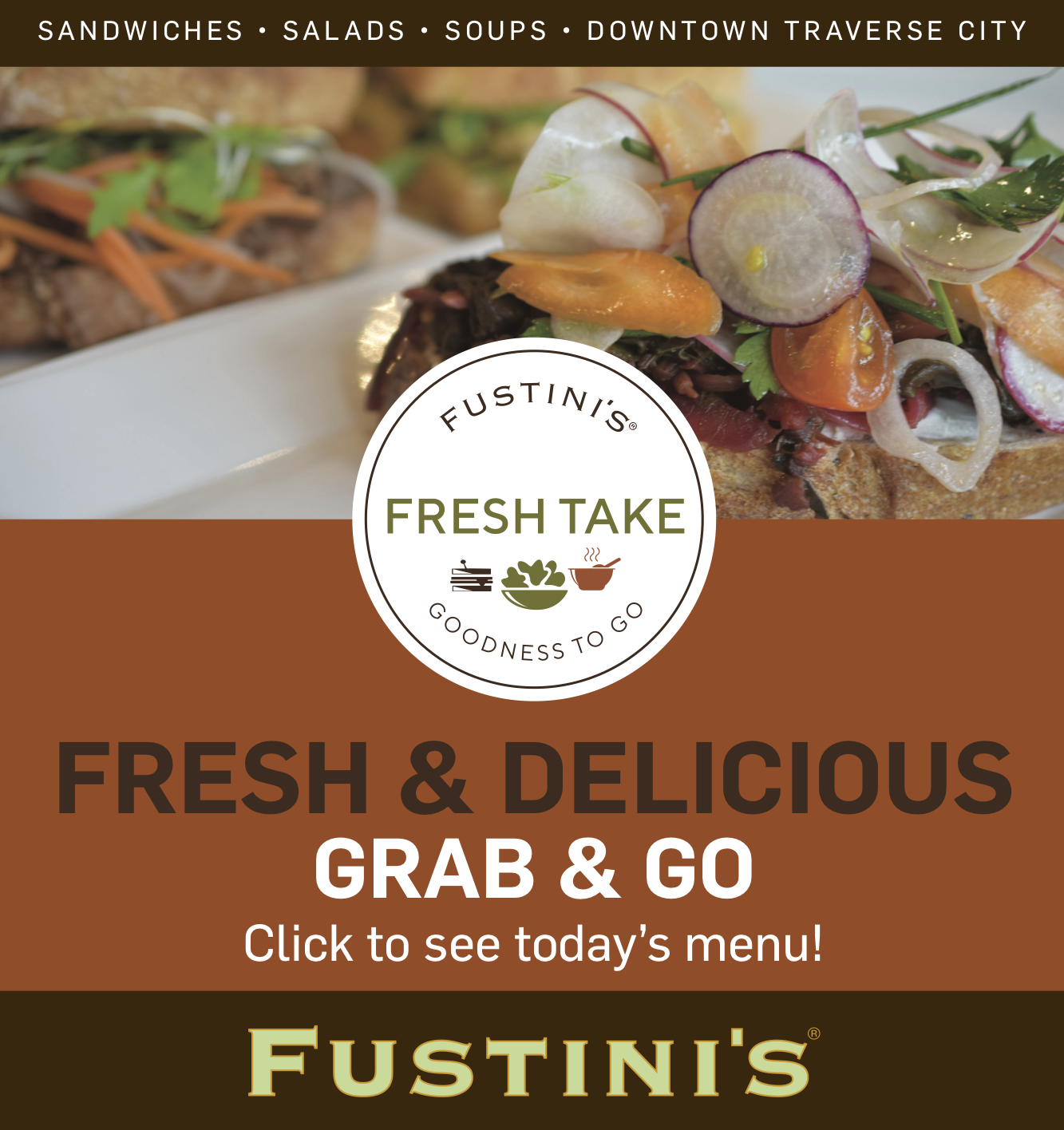 Hunting For WWII Aircraft, U-Boat In Grand Traverse Bay
Read More >>
Palmer Woods Expansion, M-204 Bridge Project Coming To Leelanau
Read More >>
New Combined Job Fair To Debut
Read More >>
Save The Date: March Recess At State Street Market
Read More >>
Another Local School Goes Solar
Read More >>
TIF 97, Jail Mental Health, Proposal To Combine Elected Positions Top County Agenda
Read More >>
Car Crashes Into Empire Township House
Read More >>
Couple Arrested For Assaulting Teen
Read More >>
Struggles Of A Mom-And-Pop Pot Shop Owner
Read More >>
Planning For 2020 Traverse City Ironman Continues, As Does Debate
Read More >>