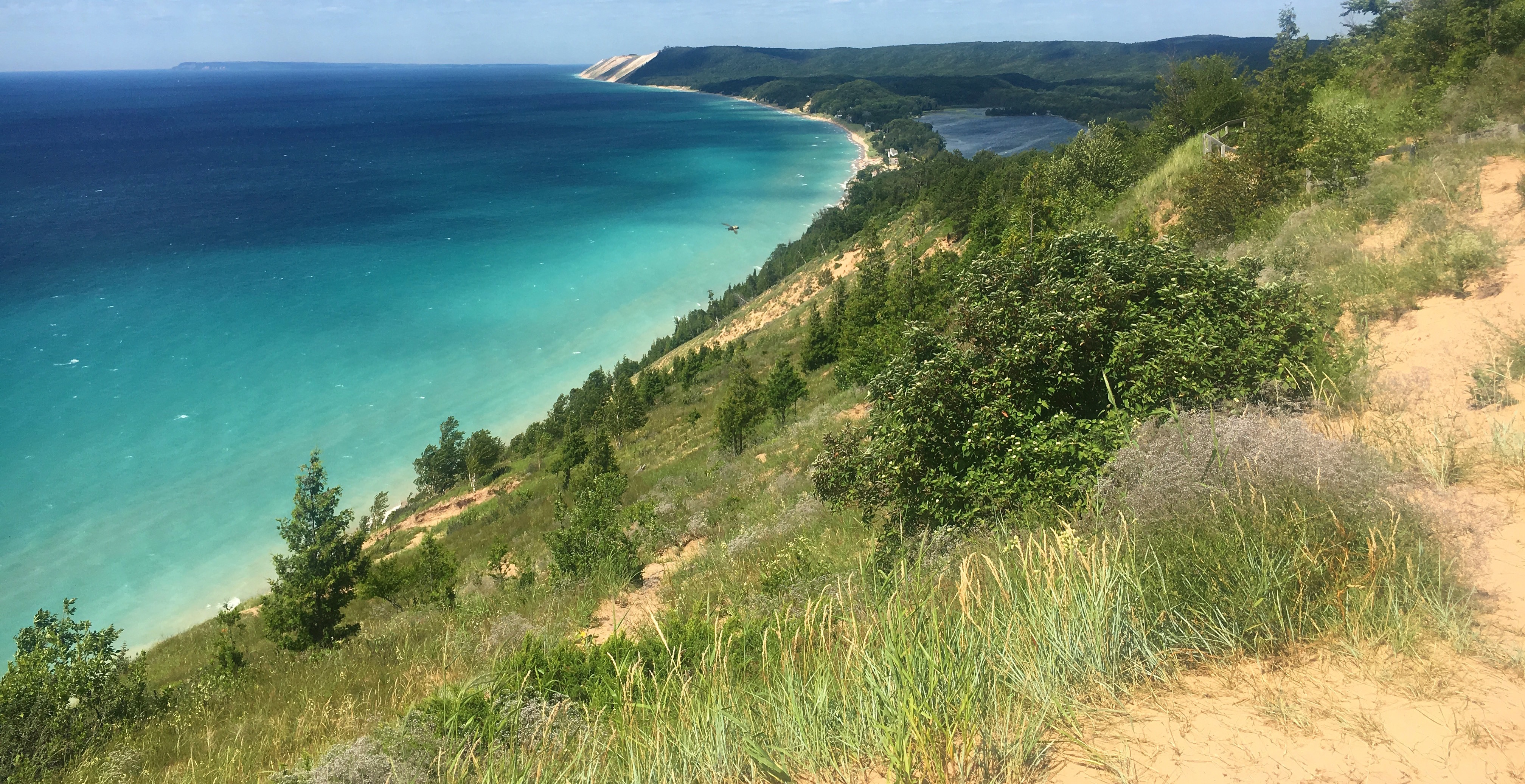 Pandemic Brings Surge Of Visitors - And Challenges - To Local Parks
By Beth Milligan | Sept. 17, 2020
Sleeping Bear Dunes National Lakeshore is on pace for a record-breaking year, setting July and August visitor records (592,404 and 490,098, respectively) and tracking toward breaking the 1.7 million annual visitors mark for the first time ever. The numbers echo a trend playing out nationally and locally, with pandemic-weary residents turning to nature and the outdoors for respite – as parks departments do their best to keep up with trash, parking, and social distancing enforcement with limited resources and staff.
Even with several weeks of closures this spring, Sleeping Bear is experiencing a potentially historic year for visitor traffic. "All of our popular trails have seen an amazing amount of visitation," says Director of Visitor Services Merrith Baughman. "Empire Bluff has been very busy all summer long. Pyramid Point has been busy. Glen Haven has seen a lot of visitation because it's a nice stretch of beach, and in other areas beach is hard to find. Esch Beach, or what people call Otter Creek, has been busy."
Baughman says park campgrounds have also hit peak capacity, with very few vacancies. "It used to be that we would see a drop-off after Labor Day, and it would pick back up for the fall color season," she says. "This year it seems we're staying busy all through September. The weekends continue to be full." With parents working remotely and kids attending school virtually, it's easier for families to continue traveling later in the season, Baughman believes.
"We have seen kids up on our decks using the WiFi to do their school work," she says. "Visitors are really seeking out places where they can get a recharge and get away from places where they don't feel safe. Without festivals and gatherings, people are looking for other ways to get away."
Elmwood Township Marina Harbormaster Peter Moon also reports a surge in marina traffic this season. In a recent report to township trustees, Moon wrote that "in spite of the COVID-19 (pandemic) this year, we have been very busy this summer. Season passes are near 360, with daily launch tickets (at) 2,000. Boat dealers are happy and bragging about record sales…new folks are regularly calling us with interest."
According to Moon, the marina has been adding to its wait list "nearly every other day," with 207 people now waiting for a mooring or boat slip. "This is about as long as I have seen in my service," he wrote. "It means that the typical wait is 4-5 years; some longer depending on the slip size." Moon recommended that trustees begin exploring the possibility of adding more docks, noting the township is "currently not utilizing all the bottom right privileges we have to the south of the breakwall and might want to consider the expansion of the harbor."
Grand Traverse County Parks and Recreation Director Kristine Erickson says county parks have also been "heavily, heavily used" during the pandemic, notably the Civic Center, Medalie Park, Twin Lakes, the Grand Traverse Natural Education Reserve, and Maple Bay Natural Area. While programming was "scaled back" at the Civic Center this summer, Erickson says, the Grand Traverse Bay YMCA, Norte, and Parallel 45 Theatre were still able to offer outdoor activities, while softball tournaments and social sports leagues also continued outside.
A pandemic-driven shift from spending time inside to prioritizing the outdoors has driven much of the surge in park traffic. The National Recreation and Park Association (NRPA) reports that three in five U.S. residents – more than 190 million people – visited a park, trail, public open space, or other recreation facility at least once during the first three months of the pandemic. Over half of U.S. residents maintained or increased their park and trail usage during that same time, according to NRPA. But while generally welcoming the increase in visitors, parks have also experienced challenges.
For one, the way visitors use parks has changed. Government restrictions on gatherings and pandemic-related health concerns mean users are frequently cancelling reservations for indoor park facilities – including the lodge at Twin Lakes, where weddings, receptions, and graduation parties have all been cancelled or moved outdoors in Long Lake Township. Those cancellations – plus the closure of Power Island's campground for the summer due to high water levels – wiped out a sizable chunk out of Grand Traverse County Parks and Recreation's revenues this year, Erickson says. The City of Traverse City similarly projected revenue losses from venue rentals this summer and cut seasonal parks staff to help offset the decrease.
Budget cuts and limited staff make it more challenging to maintain and operate the areas of the parks that are still open – at the same time a record number of visitors are flooding in. Overflowing trash bins have been an issue at "all of (the busiest) parks" this summer, according to Erickson, in particular at the Civic Center. While facilities management staff assist with some trash services – and volunteers also chip in – Grand Traverse County lacks the full-time parks staffing needed to keep up with demand. Erickson says Parks and Recreation commissioners are looking at shifting funds around in the upcoming 2021 budget to create a full-time parks staff position responsible for emptying trash, daily locking and unlocking gates, and meeting guests with booked park reservations, among other essential tasks.
Growing crowds can also create challenges with parking, congestion, and enforcement of social distancing. Moon expresses concern about increasing parking pressure at Elmwood Township Marina, saying higher marina usage puts "a real tax on our limited parking space." At Sleeping Bear, Baughman notes it's not uncommon for lines to form at the visitors center due to the restrictions on the number of guests allowed inside at one time; the park also kept its maritime museum closed because of fears of overcrowding. "The biggest issue is just congestion and parking and making sure people get in and out of areas safely," Baughman says. Sleeping Bear closed most of its park early in the pandemic in response to a lack of social distancing from visitors. (Other parks in Michigan, like Belle Isle, have also temporarily closed this summer due to overcrowding, while some have had to deal with increased rescue calls due to a surge in inexperienced hikers.)
Easy solutions might not come for some of these challenges. In addition to facing possible grant freezes and drops in state and federal funding, parks and recreation groups – like those in many other industries – are struggling to hire enough workers even when budgets are available to do so. Still, officials say they appreciate the growing interest in local parks – and are committed to using what resources they have to accommodate the increasing number of visitors.
"We just want to keep our parks clean and safe the best we can," says Erickson, "and hopefully work together to overcome these challenges."
Comment
County Commission Approves Budget, Senior Center Resolution
Read More >>
City Bans First-Floor Vacation Rentals Downtown, Approves Smart Meter Expansion
Read More >>
Local Organizations Addressing DEI; Other Local Business News
Read More >>
Gold In The Water: Local Partners Band Together To Make Traverse City A Global Freshwater Leader
Read More >>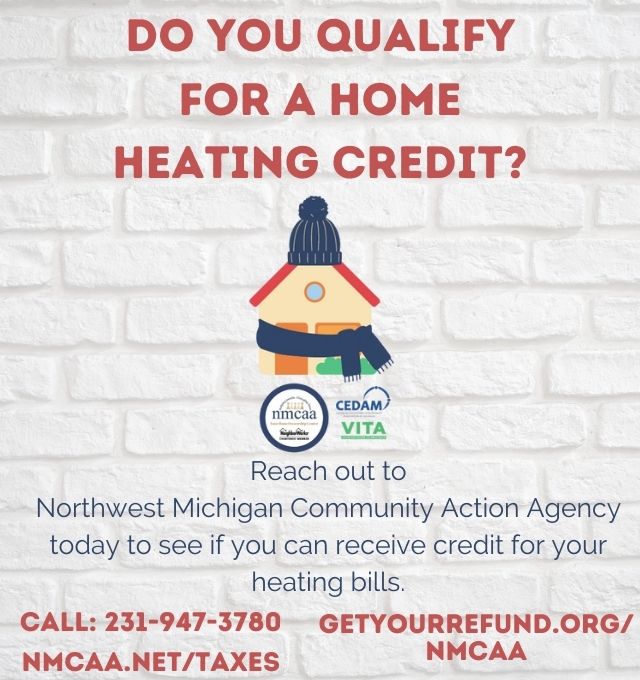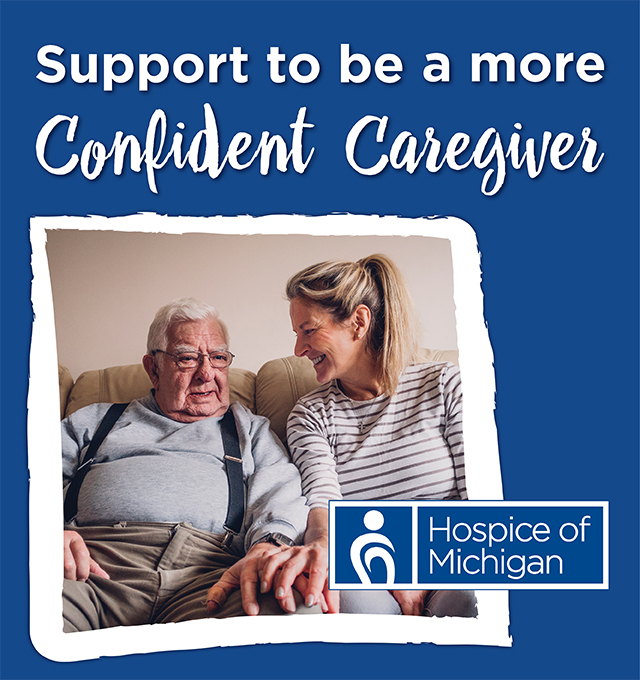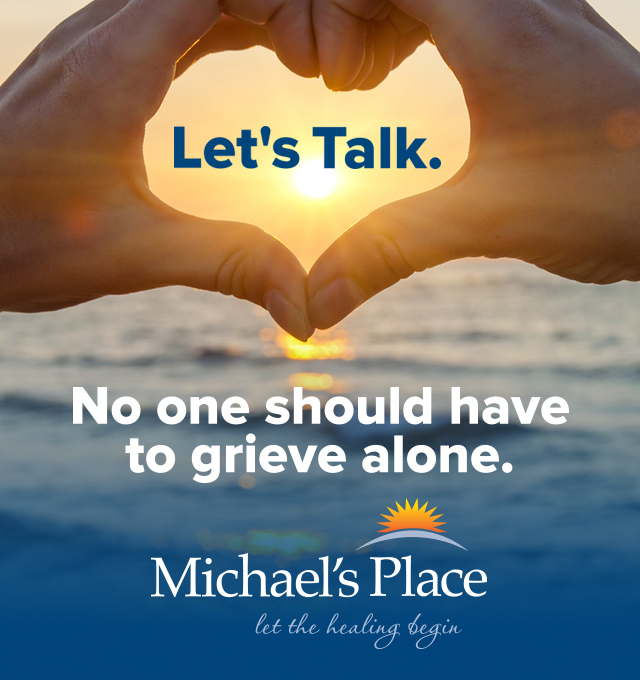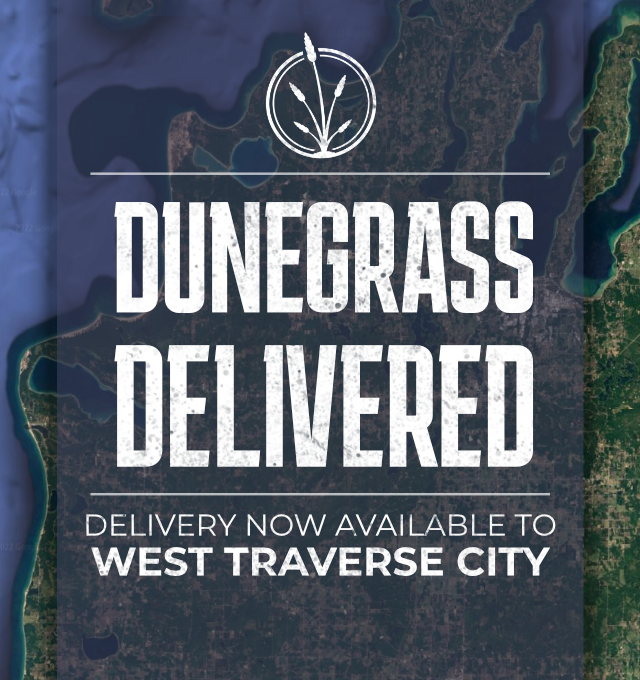 Is The Cherry Capital At Risk Of Losing Its Global Crown?
Read More >>
Mt. Holiday Eyeing $4 Million+ Capital Campaign, Improvements
Read More >>
Hentschel's Eligibility Challenged In County Commission Race Over Residency Questions
Read More >>
State Allocates $7 Million To Senior Center Rebuild
Read More >>
Boardman Lake Loop Trail Opens To Public Friday
Read More >>
TC Light & Power Prepares For Citywide Fiber Expansion, New Service Center That Will Take Over Jewelry Store
Read More >>
Eight Arrested In Grand Traverse County In Underage Solicitation Sting
Read More >>
City, County Leaders To Consider Bond/Millage Plan To Fund Senior Center Rebuild
Read More >>
NMC Announces Tuition Hike
Read More >>
Traverse City Man Arrested For Taking Part In January 6 Capitol Attack
Read More >>