Pangea's Ownership Change Highlights Retail Report
Aug. 29, 2016
Pangea's Pizza is changing hands, PepeNero is expanding and opening a new wine lounge at the Commons, an inflatable indoor park is coming to Traverse City and several other companies are on the move in The Ticker's latest look at restuarant and retail news.
Pangea's
After a decade in business, Pangea's Pizza owner Chris Girrbach is preparing to turn over the keys to his company to another set of family-friendly, pizza-oriented Traverse City entrepreneurs.
Girrbach is selling Pangea's – both the company and the building at 135 East Front Street – to Incredible Mo's owners Chris and Sandra Mohrhardt effective Thursday. Girrbach cites the growing demands of Great Lakes Potato Chips, which he owns along with father Ed Girrbach, as the reason for the sale.
"(GLPC) has really been growing fast the last three or four years – our facility's expanded and it's required a lot," says Girrbach. "I'm excited…because Chris (Mohrhardt) is just like me. He's a family guy, and he has a lot of great ideas for the company and Pangea's brand. He's going to give the business a lot more than I could right now."
Mohrhardt says he intends to preserve the Pangea's concept and staff, but is working with Cornwell Architects on a potential build-out to expand and redesign the space. He also says the opposing seasonal natures of the two companies – Incredible Mo's ramps up October through April, while Pangea's is busiest May through September – will allow shared staff to rotate locations and earn more income.
"I think the two critical things for us are improving what we can do for our staff in terms of hours and pay…and very clearly having a relationship between the two businesses," he says. "(Pangea's) has put in an amazing 10 years downtown. We want to continue that."
PepeNero/Ballaró Wine Lounge
Italian restaurant PepeNero is closed this week to accommodate a move from the lower level of Building 50 to expanded new digs at Kirkbride Hall at The Village at Grand Traverse Commons. The move follows a summer-long reconstruction of the new space by owners Giorgio and Monica Lo Greco, and will herald the launch of a new venue attached to the restaurant called Ballaró Wine Lounge.
Monica says while PepeNero's menu will remain "exactly the same," the restaurant's new "younger brother" will highlight Italian tapas (small plates) and a selection of Old World-oriented wines. "(Ballaró) is a chill lounge with amazing Italian food, set out to recreate the feel and the look of an evening in our home country as we would enjoy it."
Both venues will open to the public September 6. The Minervini Group is in talks now with potential new tenants about opening "another food-related establishment or café" in the former PepeNero space, according to Raymond Minervini.
Busy Bodies Bounce Town
The owner of a new Traverse City indoor inflatable park hopes to provide another option for families looking for winter-friendly activities. Aaron Garms of Petoskey's Busy Bodies Bounce Town is planning to open in October at the Cherryland Center next to Kmart.
The roughly 10,000 square-foot facility will offer seven different bounce castles/playgrounds targeted at preschool and elementary school students. "There are plenty of arcades and bowling and laser tags (for older kids), but this age range is a neglected market," says Garms.
Busy Bodies will offer a special play area for toddlers, as well as a private rental room for parties. The company charges $12 for all day admission (including reentry) or $5 for the toddler area. The park will operate Sunday-Thursday from 11am to 7pm and Friday-Saturday from 10am to 8pm.
Bill Marsh Hyundai
Bill Marsh Hyundai moved from its US-31 South location to the auto group's South Garfield campus Thursday – part of a master plan to consolidate the company's entire operations on the east side of Traverse City.
Bill Marsh Auto sold 13.5 acres of US-31 property to the Miller Snowden Development Group last November. The company is now in the process of relocating its facilities off that property, with Bill Marsh Hyundai moving into a new showroom next to Bill Marsh Chrysler on Garfield. Price Point Used Car Supercenter and JD Byrider, the remaining two US-31 branches, are also expected to relocate by the end of the year.
Stormcloud Brewing Company
Frankfort's Stormcloud Brewing Company is planning to break ground this fall on a new production facility. The estimated 10,000 square-foot plant will be located off M-115 in Frankfort's industrial park, and will allow the brewery to increase its capacity and expand into bottling and statewide distribution. According to Stormcloud representatives, the brewery is set to break ground on the new facility later this fall, with production targeted for summer 2017.
Stewart-Zacks
After closing its doors earlier this summer at 130 East Front Street, home design and décor store Stewart-Zacks has reopened at a new location at 216B Munson Avenue. The store will continue to specialize in interior design, customer décor, sewing, upholstery and installation services, as well as offer an assortment of fabrics, wallpapers, blinds and rugs. New store hours are Tuesday, Wednesday and Thursday from 10am to 5pm, or by appointment at 231-947-2322.
Comment
Garfield Township By The Numbers: High Levels of Poverty, Rentals, Retail Jobs
Read More >>
Your Summer 2022 Race Guide
Read More >>
Citywide Cape Sealing Pavement Project Kicks Off Monday
Read More >>
Staffing Debate Likely To Dominate City Budget Discussion
Read More >>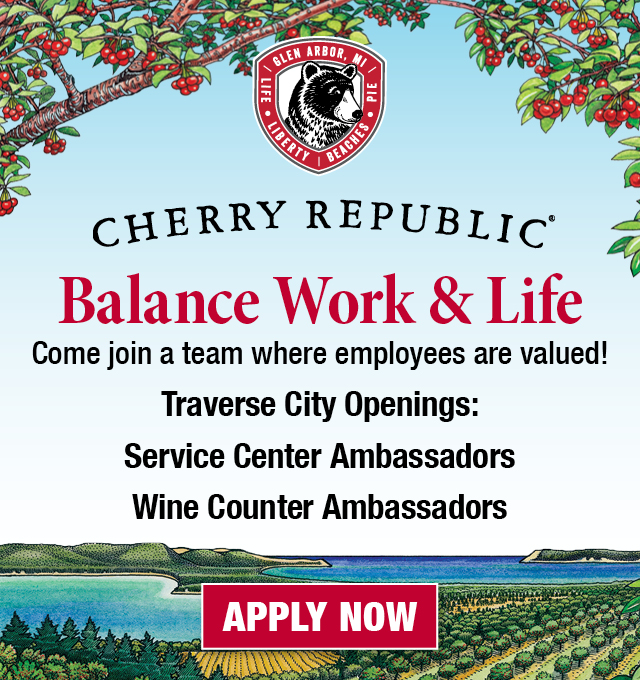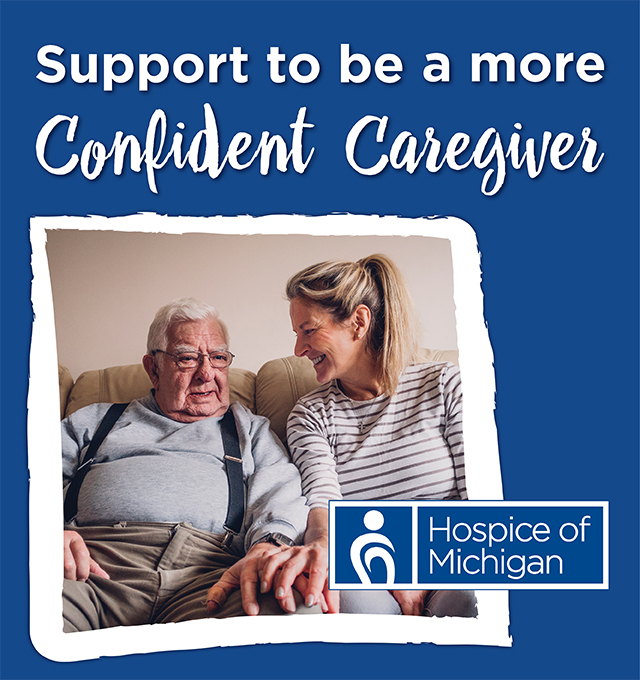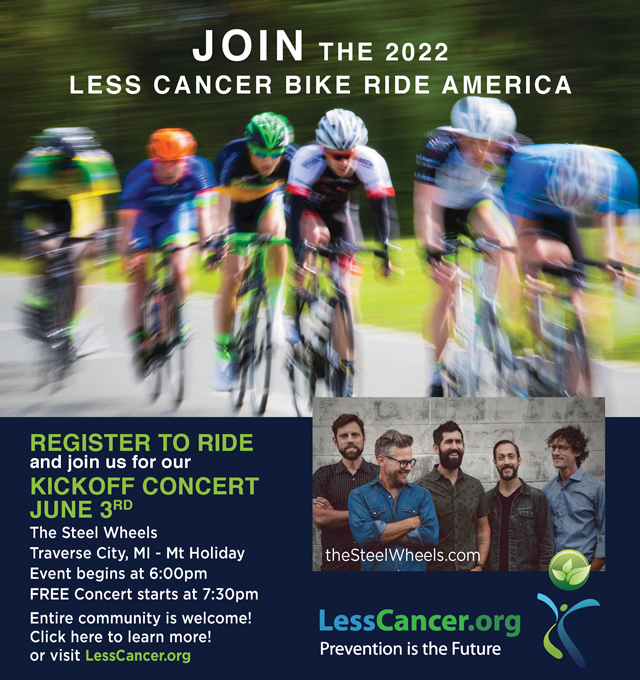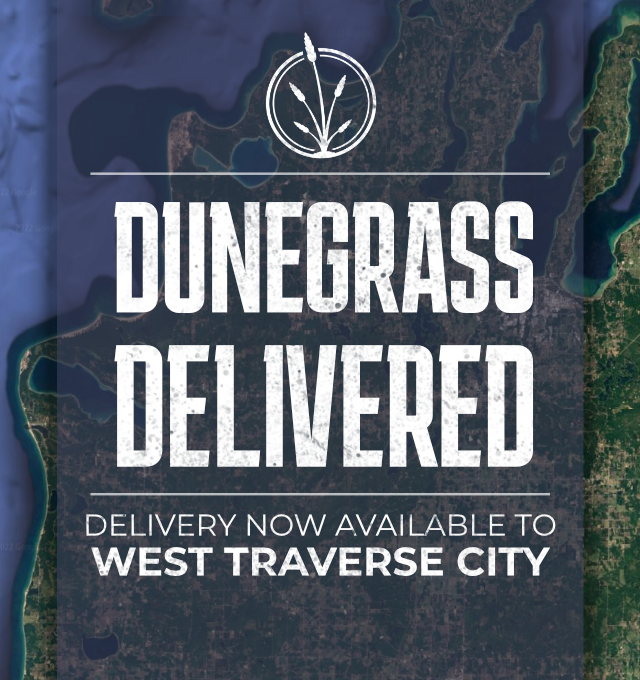 North Bar, Modern Bird Set For Debuts Soon
Read More >>
Summer Employment Forecast: Will The Job Market Warm Back Up?
Read More >>
NMC To Sign New Articulation Agreement To Promote Construction Trades Education
Read More >>
DDA Teams Up With Traverse Connect For Potential Business Attraction Program
Read More >>
2022 Outstanding Educators Unveiled
Read More >>
20 Years Later: The Village at Grand Traverse Commons
Read More >>
Montessori's Big Year
Read More >>
New Senior Living Facilities Are Under Construction In Traverse City; Can The Local Workforce Support Them?
Read More >>
"Now Hiring" Showcases Jobs Across The Region
Read More >>
The Dish Cafe Is Back On The Market
Read More >>