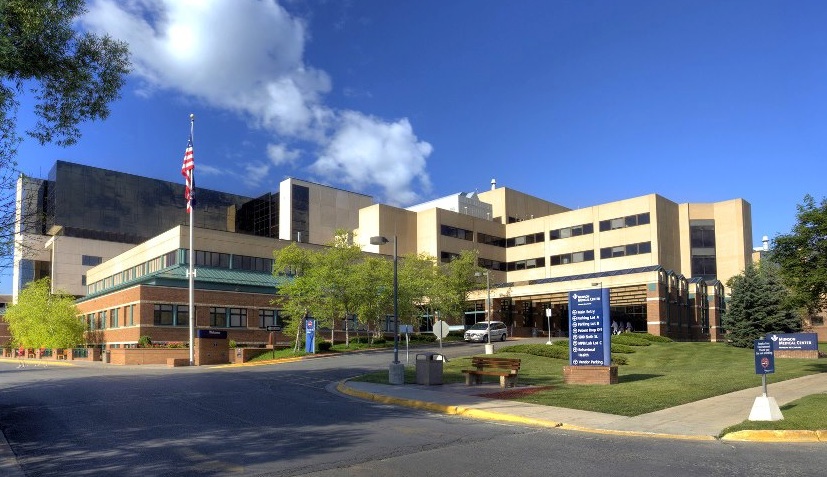 Preparing For The Worst: Munson Braces For Supply Shortage As Community Steps Up
By Beth Milligan | March 26, 2020
As Munson Healthcare and other medical groups brace for possible shortages of personal protection equipment (PPE), businesses and community members are stepping up to gather or produce supplies that could help stave off a crisis.
As with other hospitals across the country, Munson has seen a "drastic change" in its supply chain, according to Vice President of Marketing and Corporate Communications Dianne Michalek, disrupting delivery of masks, gloves, gowns, disinfectant, and other critical gear. The shortage is compounded by the fact that much of medical supply production has been outsourced to countries like China, where manufacturing has grinded to a halt. Munson is burning through its supplies at three times the normal rate – caused in part by increased services like drive-thru sampling for coronavirus – and could face a shortage of essential protective gear for staff if the hospital experiences a surge in cases, as is already happening in other Michigan cities.
"We're OK right now…but if you look at the predictive models (for number of cases), we would need more," says Michalek. "If we keep going at the rate we're going, it's going to look very different very quickly." While the majority of northern Michigan coronavirus patients to date have self-quarantined at home – with only a handful hospitalized at Munson – the hospital system would be at the epicenter of demand if a regional outbreak occurred. Munson has under 100 intensive care unit beds and ventilators, a number Michalek acknowledges would likely not be enough during a surge. She urges residents to follow social distancing protocols and the state-ordered "Stay Home, Stay Safe" order to avoid overwhelming the hospital. Health Officer Wendy Hirschenberger of the Grand Traverse County Health Department reiterates that point, saying "we will undoubtedly see a toll on our northern Michigan healthcare systems if people do not comply" with the governor's order. On Wednesday, Grand Traverse County issued a declaration of emergency in order to qualify local hospitals, medical providers, and first responders for state and federal resources for emergent needs, including PPE.
Munson is proactively preparing for a worst-case scenario by designating three hospitals where COVID-19 cases would be congregated during an outbreak: Munson Medical Center in Traverse City, Cadillac Hospital, and Grayling Hospital. Other Munson hospitals could eventually host patients if need overwhelmed those three sites. During a system-wide surge, the hospital would normally redirect patients downstate, but with those hospitals already overflowing – Beaumont Health in the Detroit area is nearing peak capacity – Munson would look to put patients in makeshift rooms at facilities like the Copper Ridge Surgery Center or even convert community buildings into temporary hospitals. "We hope we never get to that point," Michalek says. "We don't want to end up looking like Beaumont does right now."
Nurses on the front line spoke with The Ticker about their concerns working during the pandemic, particularly with a potential PPE shortage looming. Hospital administration and the Traverse City Munson Nurses Association were able to reach an agreement on several protective measures for staff that include excluding immunocompromised, pregnant/breastfeeding, and age 70-plus nurses from treating COVID-19 patients, and extending all workers up to 14 days paid time off if exposed to or infected with the virus. Nurses express gratitude for those measures, but remain concerned about an equipment shortage.
"Truly the real concern is will there be enough supplies?" says Angela Carps, a Munson nurse who is self-isolating – including from her family – as a protective measure while not working at the hospital. Carps says that supply challenges were exacerbated by hospital visitors grabbing items from patient rooms prior to Munson's lockdown on external guests. "My main concern about safety is not having equipment like masks," Carps says. "If we have to go to a cloth mask, you'll have a lot more nurses and doctors getting ill, because it won't be effective in protecting (against the virus)."
The issue of protective masks was a repeated refrain among Munson staff when asked about their top concern during a surge. "Generally, the most critical item is the N95 mask," says Jason Judd, RN, vice president of the Traverse City Munson Nurses Association. "Nurses need this because regular surgical masks don't keep all the particles of the virus out. When there is a shortage of N95 masks, we have to reuse them or else use the inferior surgical masks. We want to make sure that nurses get the N95 masks when they need them."
In response to the need for more PPE, Munson is working with a variety of businesses, community groups, and individuals who are stepping up to deliver supplies to the hospital. Munson has posted a regularly updated list of items that are needed in new/unused condition – as well as instructions for making hand-sewn face masks – and will collect donations at Goodwill Northern Michigan in Traverse City daily from noon to 6pm (more donation sites in other communities will follow). The hand-sewn masks are intended to be worn over existing higher-grade masks to extend the PPE's life and keep them from getting soiled as quickly, Michalek says, with local sewing groups like Make Victory Masks assisting with production. (Cloth masks worn alone aren't as effective in protecting against the virus, but can be a last line of defense during shortages.)
Hagerty donated 1,200 N95 masks to Munson that the company had in inventory from the previous bird flu outbreak. The company is also sending out calls to its classic car customers – many of whom have extra gloves or protective gear in their garages – to donate items. Tattoo parlors, nail salons, and building/construction/hardware companies – such as Northern Building Supply, which dropped off masks, respirators, and cartridges to Munson – are also donating items or asking customers to help. Frankfort hot dog shop FrankZ donated 6,000 gloves to regional hospitals – with 3,000 more on the way – and Traverse City's Left Foot Charley donated another 3,000 gloves. NMC's Nursing and Dental Assisting departments donated approximately 1,000 masks, plus gowns, goggles, and face shields.
Local manufacturers are also pivoting to meet demand. Skilled Manufacturing Inc., a local aerospace and automotive parts supplier employing 225 staff members, just had to lay off roughly half its workforce because of the pandemic. But over the weekend, the company received a call from a client looking for ventilator parts. Employees responded quickly, driving in on a Saturday and spending the weekend perfecting prototypes before going into production Monday. By tomorrow (Friday), the first shipment of parts will be ready to leave the facility. CEO Dodd Russell says his staff – who are exempted from the state lockdown order because they're producing essential supplies – unanimously agreed to take on the added risk of being around others for long hours in order to help supply hospitals.
"Our country is not prepared, quite frankly, and we have to put all of the resources we have available toward this," he says. "We have people right here in our town that are working on this every day, every hour, to make parts for the rest of the country. Until they tell us to stop, we'll be doing this."
Comment
Pit Spitters Baseball Remains On Hold
Read More >>
Turtle Creek Casino, Torch Lake Sandbar Identified As Exposure Sites
Read More >>
As Professionals Leave Big Cities, Is Traverse City Their Destination?
Read More >>
Northern Michigan Jobs Source, Coming Soon
Read More >>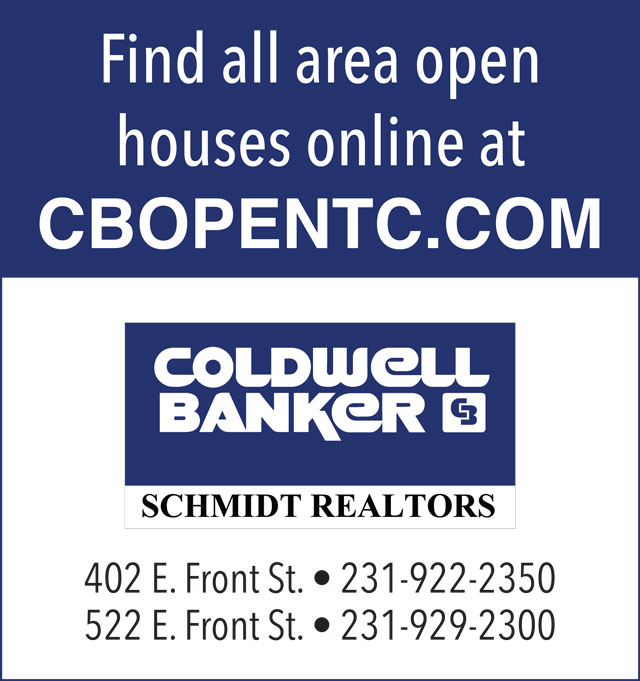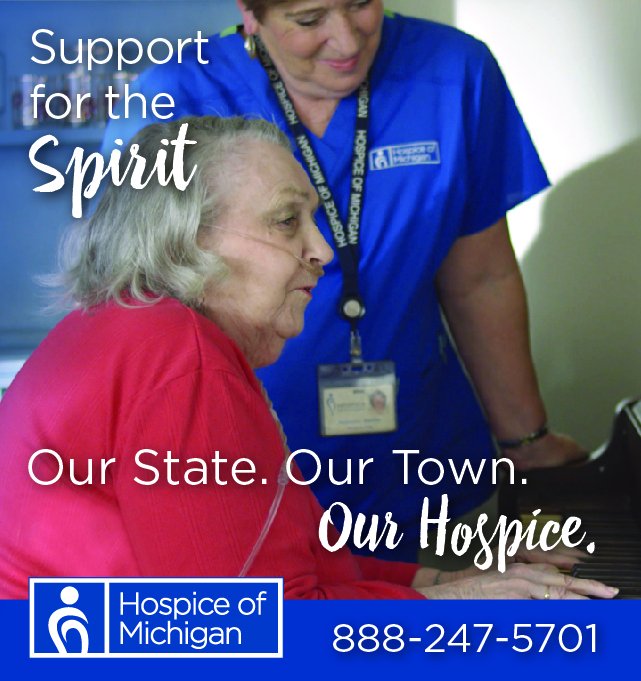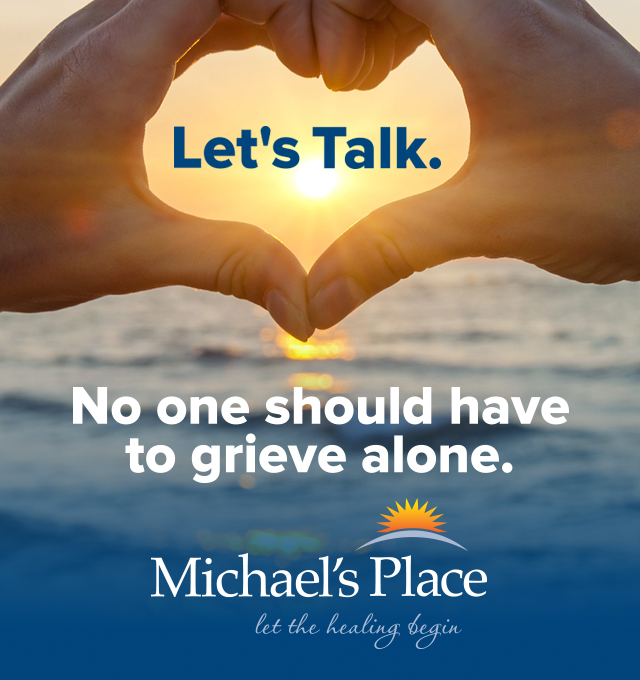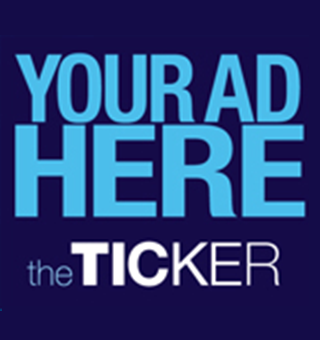 Whitmer Signs New Mask Order Requiring Indoor Use, Adding Penalties
Read More >>
New Restaurant, Retail Openings; Other Businesses Shut Down Or Change Due To Pandemic
Read More >>
MDOT Planning Roundabout At M-37/Vance Road In 2021
Read More >>
TC Artist Raided By FBI For Alleged Art Forgery Ring That Scammed Museums, Experts
Read More >>
These Notable Northern Michigan Organizations Received PPP Loans
Read More >>
City Commissioners Approve Buying Body Cams For Police
Read More >>
Grand Traverse County Health Official Seeks Adherence Because "We're Never Going Back"
Read More >>
Multiple Community Exposure Sites Identified In Grand Traverse, Leelanau Counties
Read More >>
Greenspire Names New Head Of School
Read More >>
300-Unit Housing Development Planned For Rennie School Road
Read More >>