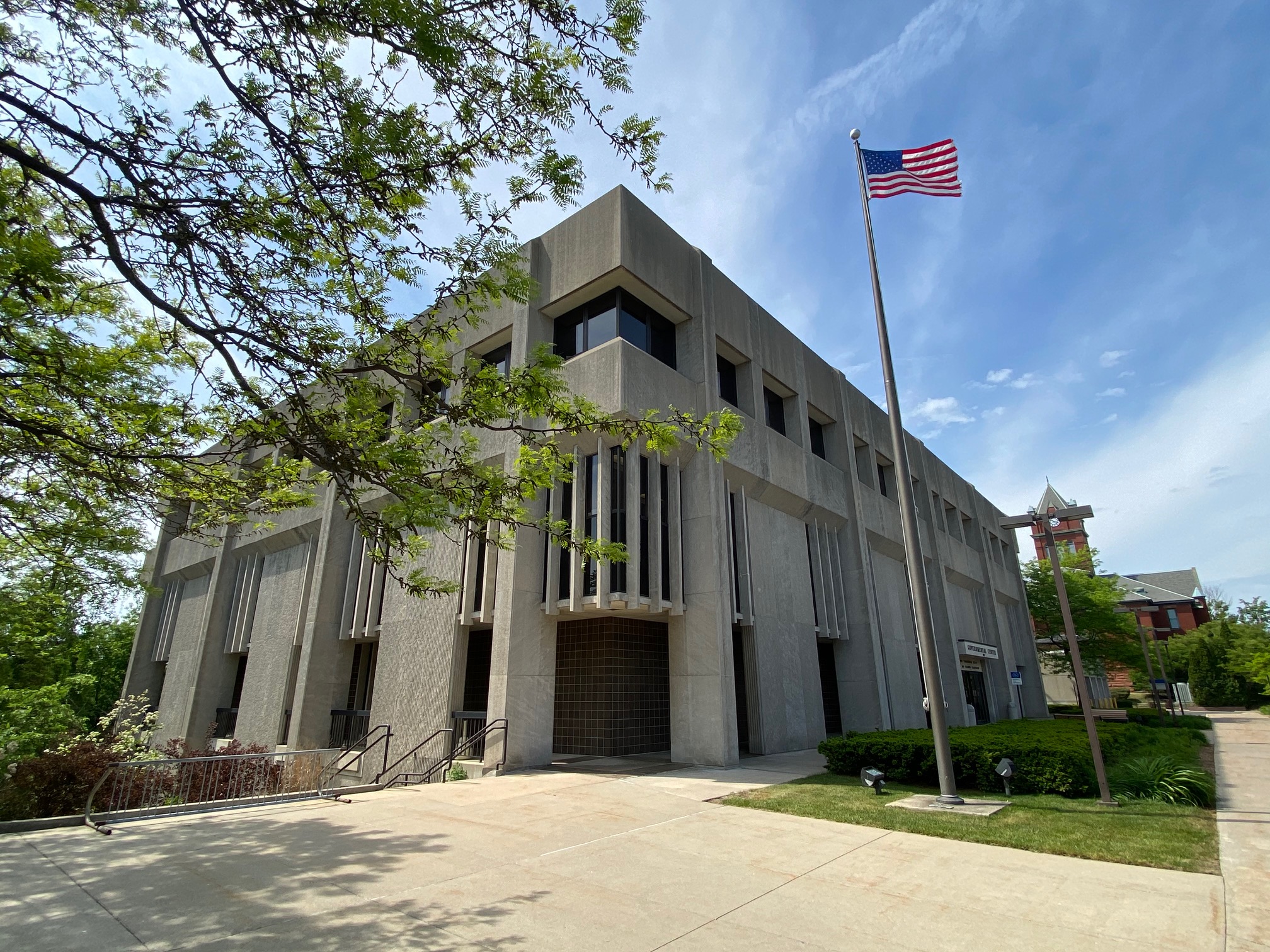 Pride Flag Request Raises First Amendment Questions At Governmental Center
By Beth Milligan | June 5, 2021
A request from Traverse City Mayor Jim Carruthers to fly a Pride flag on the Governmental Center flagpole during the month of June was rejected by Grand Traverse County Administrator Nate Alger, with city and county legal counsel offering differing opinions on how the First Amendment applies to the property. The request is also raising questions about whether the county or city has final say over decisions for the jointly owned building. Carruthers will ask city commissioners on Monday to issue a resolution of support backing a Pride flag display at the Governmental Center, as well as officially declaring June as LGBTQ+ Pride Month in Traverse City.
Carruthers tells The Ticker that because Pride Month is a federally recognized event, and because Traverse City's Up North Pride group moved many of its major events from June to October this year, he wanted to do something to visibly convey support for the LGBTQ+ community by flying a Pride flag at the Governmental Center. "I want to say, 'We haven't forgotten you,'" Carruthers says. "We have a number of gay employees, we have a gay mayor. This is showing that Traverse City is an accepting community, and that we welcome everyone here."
Carruthers submitted a request as an individual to Grand Traverse County to fly the flag at the Governmental Center. In a May 28 response, County Administrator Nate Alger rejected the request, noting that such asks typically are submitted on behalf of a group. "It is unclear if your request is your request alone or that of the City of Traverse City," he wrote. "If this is a request of the City of Traverse City, I believe that the request should come in the form of a resolution from your city commission."
Outside of the group requirement, however, Alger said the request would be denied on other grounds. Those include county policies stating that "no objects may be hung, tacked to, leaned against, or in any fashion affixed" to county buildings, and that "objects such as signs, symbols, or exhibits may not be placed on county property." Alger also cited concerns about the "potential First Amendment implications of utilizing the flagpole as a forum for speech." Based on the opinion of county legal counsel, if the county approved the request to fly a Pride flag, the flagpole would be "opened up as a forum for public speech" and the county would be forced to approve other similar requests, Alger said.
"I do not feel it necessary to expound on the variety of messages which would then have to be displayed, but I am sure you can imagine some which you may not want displayed," he wrote to Carruthers. "Nonetheless, the county would be obligated to display them because – once a forum is public – viewpoints cannot be discriminated against no matter how odious or repulsive."
In response to Alger's denial, Carruthers requested a resolution be put on the city commission agenda Monday to formally back the Pride flag request as a city body. Other aspects of Alger's memo, however, raise thornier issues about city-county governance and First Amendment implications. While Alger – who did not return a request for comment – cited policies for county-owned buildings in his memo, the Governmental Center is not an entirely county-owned building. It was jointly built and is jointly operated between the county and the city, with the county occupying 76 percent of the space and the city 24 percent. A 25-page joint operating agreement spells out terms for how the Governmental Center is funded and operated between the two municipalities.
Under the agreement, a county-city body called the Joint Governmental Center Commission typically makes decisions regarding the building. "Most of the things in the building are really worked out between the (county and city) administrators and that committee," says City Attorney Lauren Trible-Laucht. During the pandemic, for example, the county and city cooperatively set policies regarding COVID-19 safety protocols, masking requirements, and timelines for when the Governmental Center was opened or closed. But while most decisions have historically generated little friction or disagreement, differences in opinion over flying a Pride flag could put the county and city in new territory.
"I don't recall anything like this ever coming up before," Trible-Laucht says. "It's a bit of a question for me, too. The city owns about a quarter of the building, but at the same time, the county is the majority shareholder. I don't think the county is 100 percent the decision maker, but it's unclear how to handle that if there's not an agreement." The joint operating contract describes a process in which city-county disputes are referred to "Dispute Resolution Services," but Trible-Laucht says she's not aware of that ever occurring before.
As for whether the Governmental Center would be obligated to fly other types of flags if a Pride flag is flown, Trible-Laucht doesn't believe that's necessarily the case. The First Amendment doesn't just apply to individual free speech rights, she notes; the government also has free speech rights, including determining what speech it wants to support as an entity. This often materializes in cases such as government bodies choosing what kind of monuments or public art they allow on their properties, but could also apply to the types of flags flown on a flagpole. "So if the next person comes (with a flag request), there is still the option to say, 'No, thank you,'" Trible-Laucht says.
Carruthers notes that numerous other government entities in Michigan and across the country fly the Pride flag. President Joe Biden has approved U.S. embassies flying the flag, while Governor Gretchen Whitmer was the first governor to fly a rainbow flag on an official state building in 2019. Elsewhere in Michigan, Oakland County raised a Pride flag outside of its governmental center this week, as did Muskegon outside its City Hall. In Jackson this spring, city officials raised the transgender Pride flag in a downtown park to honor International Transgender Day of Visibility, the first time such a flag had flown on city property. Other counties have grappled with flag controversy, however, including Genesee County, where commissioners recently walked back support for flying a Pride flag when another request came in to fly a Thin Blue Line flag in support of police officers. Commissioners ultimately passed a resolution only allowing the official flags of the United States, the state of Michigan, and Genesee County to be flown on county property.
Trible-Laucht says it's an "open question" regarding what will happen next if city commissioners approve the flag resolution Monday, saying one possibility would be that the request goes to county commissioners for review. Traverse City Mayor Pro Tem Amy Shamroe, who wants to hear more from Trible-Laucht but is generally supportive of the resolution, notes that a county-city disagreement could drag out beyond June, missing the moment to commemorate Pride Month. Pointing out that city voters passed a non-discrimination ordinance in 2010, Shamroe says she doesn't think "there's any question that residents or commissioners support the LGBTQ+ community and Pride and what it stands for. But we're not the sole owners of the building, we're actually a minority owner, and that complicates things."
If the city can't reach an agreement with the county, Shamroe says she'd support finding "a more immediate solution" to honor Pride Month, such as flying the flag on entirely city-owned property. Carruthers says he's also open to other possibilities, including putting up rainbow flags in city spaces or windows within the Governmental Center. "I think government is sometimes seen as scary," Carruthers says, "and this is a way of saying, 'We're not, we're welcoming and we support everybody.'"
Comment
Impact100 Traverse City Announces Latest Grant Recipients
Read More >>
Three Hundred Miles in 24 Hours
Read More >>
Munson to Ramp Up Outpatient Efforts, Regionalize Inpatient Care
Read More >>
Man Arrested After Concerns Over Blair Township Threat
Read More >>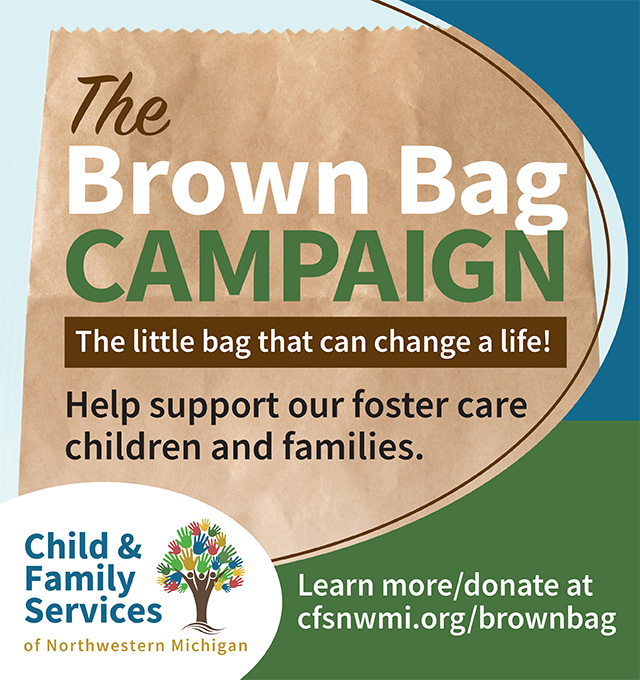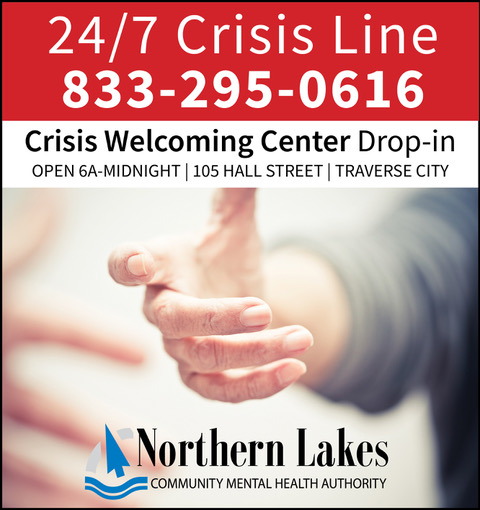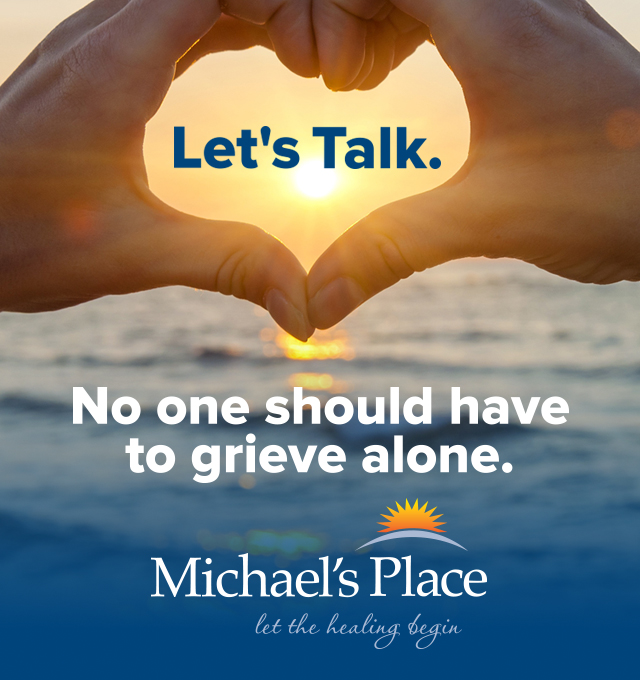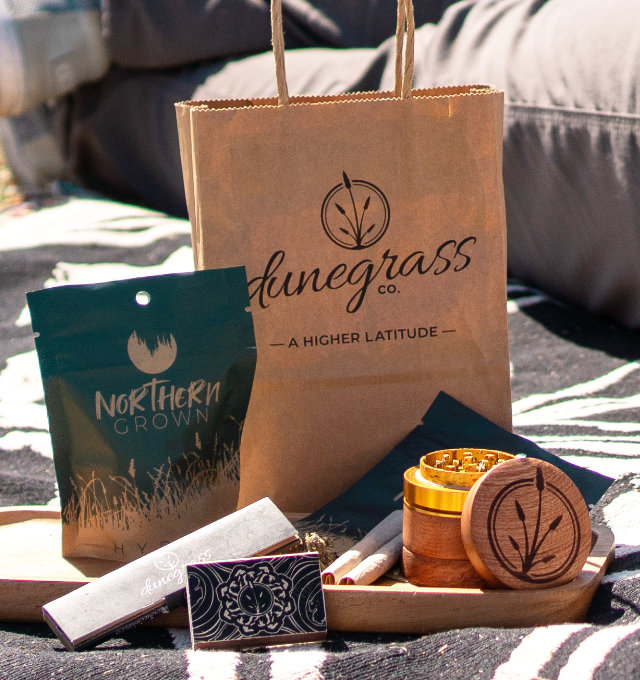 Man Arrested After Standoff in Central Neighborhood
Read More >>
Building Peninsula Shores
Read More >>
GT County Commissioners Approve Peninsula Parks Funding, Remote Work Policy
Read More >>
Join Us For Fall Recess Next Week at Seven Hills on Old Mission Peninsula!
Read More >>
Local NMC Students Traveled To Morocco Earthquake Epicenter Months Before Disaster Struck
Read More >>
TC Curling Center Sweeps Past Expectations
Read More >>
Commissioners to Offer City Manager Position to Vogel
Read More >>
From Frenzy to Focus: Northern Michigan's Fall Real Estate Update
Read More >>
Senior Services Take the Spotlight
Read More >>
Grand Traverse State Bank To Be Traverse City's Newest Bank
Read More >>